Suspecting that your boyfriend may be cheating, you are curious about the strange behavior and increased protectiveness over his phone. You are searching for a way to monitor his phone activity discreetly.
In this article, we'll show you how to sync my boyfriend's phone to mine for a seamless and connected experience.
How to Sync My Boyfriend's Phone to Mine? - For iOS
1. Use MoniMaster for iOS to Sync Phone
MoniMaster for iOS can remotely monitor your boyfriend's location and view their social media chats, including Facebook Messenger. You can also access media content exchanged and monitor every keystroke made to learn their passwords.
What MoniMaster for iOS Can Do:
Stealth mode:
 With MoniMaster for iOS, you can enjoy the benefits of a discreet and effective phone monitoring solution. The app operates in Stealth Mode, which ensures that your partner won't be suspicious of your monitoring activities.
No need to jailbreak:
There's no need to jailbreak or root your partner's phone, which is often required for other monitoring apps. This means you can use the app on any iPhone, regardless of whether it has been modified to remove restrictions.
Location tracking:
You can track cell phone location on a map or set up geo-fencing to receive alerts when the device enters or leaves a designated area. MoniMaster provides access to your partner's GPS location.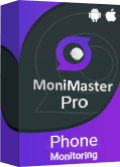 Monitor social media use:
 MoniMaster for iOS can monitor social media activity on an iPhone, including messages, posts, and friend requests. You can view this information in the app or set up alerts for specific keywords or activities.
View browsing history:
MoniMaster for iOS can track the websites visited on an iPhone and show the browsing history in the app. You can view this information to see what websites the device has accessed and for how long.
How to Use MoniMaster for iOS to Sync Phone?
Are you concerned about why your boyfriend is overly protective of his phone?
Discover the solution by following these simple steps with MoniMaster:
Step 1. Sign Up and Purchase:
Create an Account: Sign up for MoniMaster for free using only your email address. Click the "Buy Now" button and use a valid email address. After purchasing a license, you will have access to all features of this iOS monitoring app and be redirected to the "My Products" page.
Step 2. Download and install MoniMaster for iOS on your child's iPhone:
On the "My Products" page, you can find the arrangement you bought, and afterwards, click on "Arrangement Guide". Follow the steps to complete the process.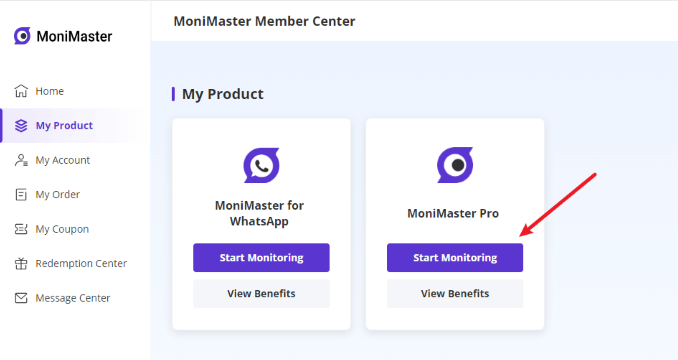 Step 3. Start Monitoring:
Once the app is installed, you may access their Instagram messages through the app's Control Panel. You'll have access to all of their past comments and direct messages on Instagram.
In other words, all the messaging, the pictures, and the films. From every interaction, it's all there. Nothing is missing.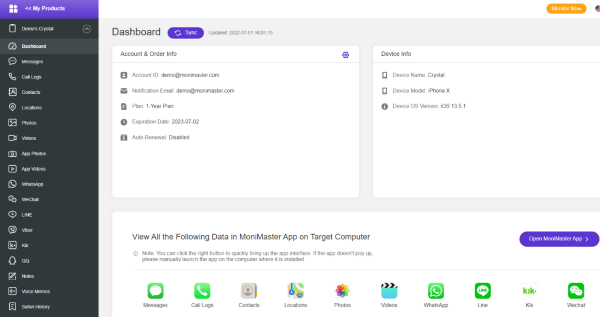 2. Sync Phone By iCloud
iCloud is a reliable option for backing up your iPhone and hack iCloud without knowing. To sync your iPhone with your boyfriend's iPhone using iCloud, it is necessary to back up and restore your device through the service.
This process requires both devices to have the same Apple ID and a stable internet connection. However, it is not possible to preview and selectively transfer data. Here are the steps to sync data from one iPhone to another using iCloud:
Ensure both devices have the same Apple ID.


Go to the Settings app on your original iPhone.


Access the iCloud settings and turn on the switches for the types of data you want to sync.


Repeat the process on the other iPhone.


Choose the Merge option.


The selected data categories will be synced from one iPhone to the other.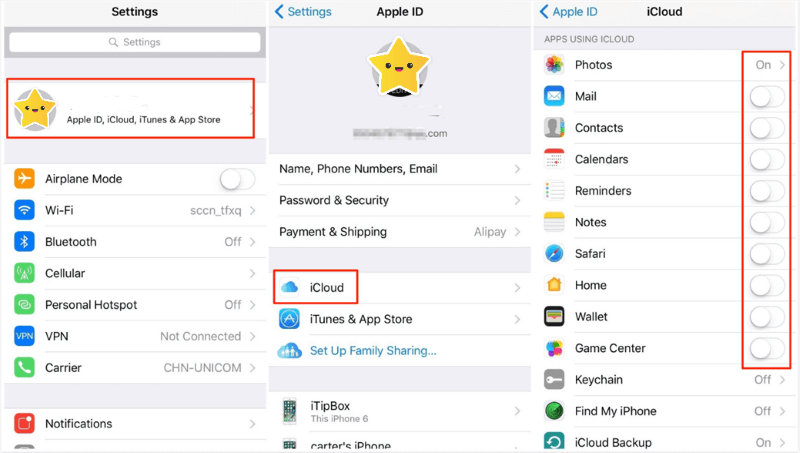 3. Sync Phone with Quick Start
The Quick Start feature on iOS 11 provides a quick and easy way to transfer data, settings, and content from your old iPhone to a new one.
However, it's important to note that this feature is only available when both iPhones are running iOS 11 or later and are within close proximity to each other. If either of your devices is not running iOS 11 or later, then Method 1 may be a better option.
To use Quick Start:
Ensure both iPhones are close to each other


A notification to set up your new iPhone with your old iPhone's Apple ID will appear


If it doesn't, turn on your Bluetooth


Use your old iPhone to scan the image on your new iPhone


Enter your Apple ID password


Set up Touch ID or Face ID on the new iPhone


Choose to restore from an iTunes or iCloud backup


Decide whether to set it up as a new iPhone or transfer data from an Android device.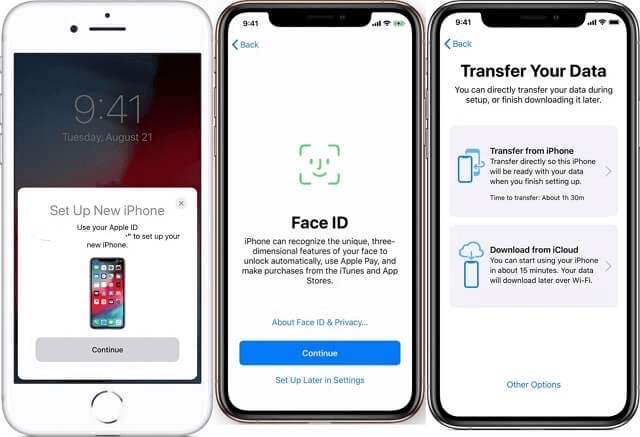 4. Sync Phone with iTunes
To transfer data from an old iPhone to a new one using iTunes, follow these steps:
Connect the old iPhone to a computer and launch iTunes.


Click on the device in iTunes and select Summary.


Click on Back Up Now to start backing up the old iP nhone.


Connect the new iPhone to the same computer.


Click on the device in iTunes and select Summary.


Choose Restore Backup to restore the new iPhone with the iTunes backup.


Disconnect the new iPhone and check to ensure the data has been successfully transferred.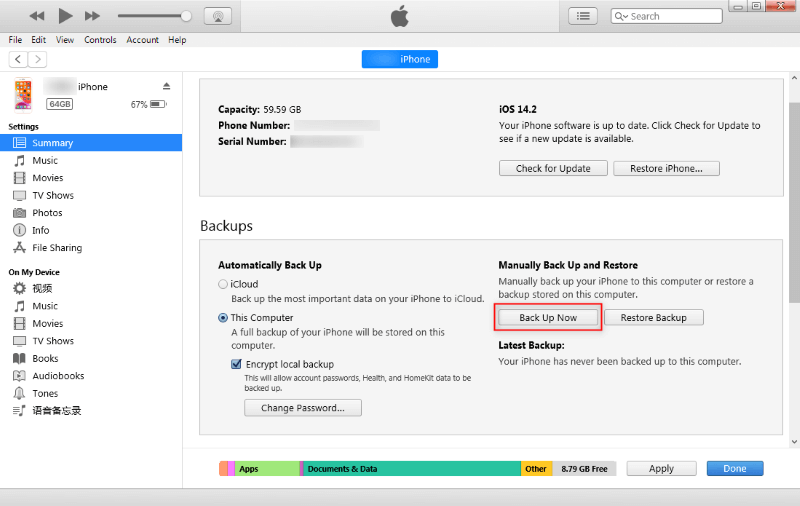 Alternatively, you can sync the old iPhone to iTunes via WiFi for a more convenient transfer.
How to Sync My Boyfriend's Phone to Mine? - For Android
Sync My Boyfriends Phone to Mine By Google Account
If your boyfriend has an Android device, monitoring or syncing it is slightly more complex as there is no equivalent of iCloud for Android. In order to spy on Android phone free, you will need to install an app directly on his device, which requires his passcode and a few minutes to set up.
One app that provides robust monitoring capabilities for Android devices is MoniMaster. This app offers a range of features, including monitoring of popular social media accounts and messaging platforms, such as Facebook, Instagram, Snapchat, Tinder, and Viber. In addition, it allows you to view information about calls and texts and location data for the phone. MoniMaster also has a fair refund policy and provides good technical support.
FAQs About Sync My Boyfriend's Phone to Mine
Question:
1. How to tell if your boyfriend is hiding something on his phone?
To determine if your boyfriend is hiding something on his phone, consider monitoring his phone activities, checking for unusual or deleted messages, or using a monitoring app such as MoniMaster. To determine if your boyfriend is hiding something on his phone, you can try paying attention to his behavior when handling his phone.
Question:
2. How do I sync two Android phones?
To sync two Android phones, you need to sign in to the same Google account on both phones and enable sync for the desired data, such as contacts, calendar, and photos. For file transfer, you can also use a third-party app like Shareit or AirDroid.
Question:
3. What should I look for in a cheating boyfriend's phone?
Does he frequently cover the screen or quickly close apps when you walk in the room? Does he seem nervous or evasive when you ask to see his phone? These could be signs that he is hiding something. Additionally, using phone monitoring software, like MoniMaster, can give you access to his phone's data and activities, including messaging and social media, to see if there is anything suspicious.
Conclusion
If you were wondering, "how do I sync my boyfriend's phone to mine?" we hope you found the solution. The best option is MoniMaster for iOS, which can remotely show you where your boyfriend is or what he's up to (currently). Additionally, unlike with other options, using MoniMaster will ensure that you remain undetected when spying.