Your browser keeps a record of every page you've visited in a section called "browser history." While some may have an answer to this, others may be left wondering "how to clear search history on mac".
If you need to clear your Mac's browsing history but need help with how to do it, you can learn the process in just a few minutes by reading the information provided in this article.
How to Delete Search History On Mac?
On a Mac, clearing your browser's history is a straightforward procedure that takes only a few minutes to complete. Here, I have detailed the processes for clearing your Mac's Google, Safari, and Firefox histories.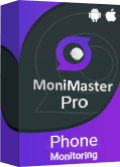 Use MoniMaster for iOS to View Search History Even Be Deleted.
Check all incoming and outgoing calls & SMS

Spy on social media apps like WhatsApp, Instagram, Snapchat, Facebook, Viber, WeChat and more

Track cell phone location in real time and view location history

Remotely access the files on the target phone, like contacts, photos, call logs, etc.
1. On Safari
Here is how to delete search history safari:
(1.) Clear Search History
Step 1. Open Safari on your Mac by clicking the Safari menu item (the browser name) in the upper left corner of the browser, and then choose Clear history from the resulting menu.
Step 2. When the pop-up appears, pick the time range you want to erase from Safari's history by clicking the arrow at the top.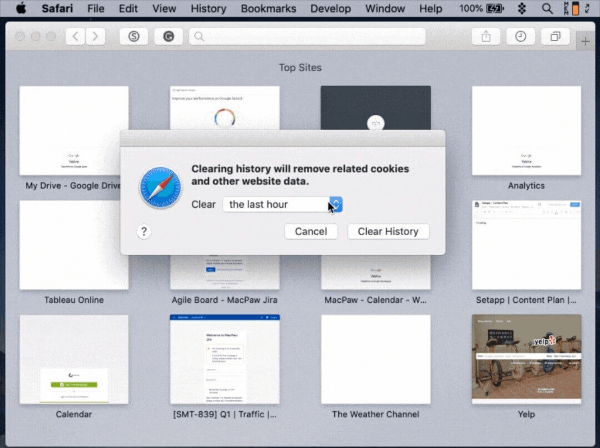 Step 3. Click the Clear History button in the third and final step to remove any traces of your web browsing activity from Safari.
It will remove all traces of your web activity from your Mac, making it impossible for any third party to track your online movements.
However, the procedures outlined above do not delete data independently saved by the websites you visit. Therefore, the methods following will show you how to delete Safari's history of visited websites.
(2.) Remove Search History
Similarly, to the method described above, you can remove specific entries from your Mac's Safari browser history. You can check search history on iPhone here.
Step 1. Launch Safari, navigate to the browser's History tab in the top menu bar, and then choose Show History Option.

Step 2. On the new screen, right-click the page you wish to delete and select the Remove option from the context menu.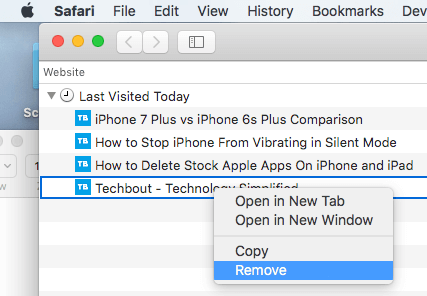 Another option is to use the Delete key on your Mac keyboard to remove single or several entries from the list.
You can delete numerous pages by selecting them while holding the Shift key. Select the things you want to delete, and then press the delete key on your MacBook's keyboard.
2. On Chrome
Block websites on iPhone is also a way. Here is how to delete search history on Chrome:
Step 1. launch Google Chrome and, at the same time, press the command key plus y to open the browser's history.
Step 2. Select Clear browsing data from the Chrome browser's history page's left-hand menu.
Step 3. After that, you'll be brought to a new page where you may clear your preferences for clearing browsing data; there, you can choose the specific time range for which you'd want to clear data and double-check that the corresponding box is checked.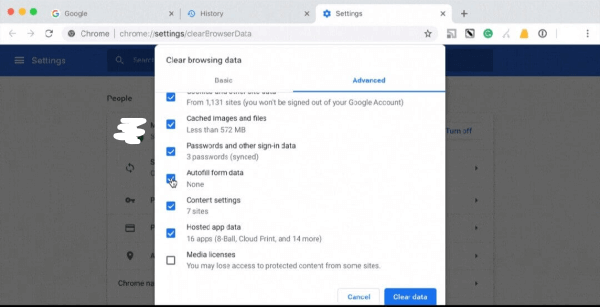 Step 4. Click 'Clear data' to remove all traces of previous visits.
3. On Firefox
Here is how to clear history on mac;
Step 1. Launch Firefox on your Mac, click History on the top browser bar, and then click Clear Recent History.
Step 2. A pop-up window will appear on your Mac's screen once you click the clear recent history button. To delete your browsing history, you must first specify a time period.
Step 3. Under the area labeled "Details," choose all the items whose histories you wish to remove by checking the boxes next to them and then clicking "Clear Now."
Now that you know how to delete browsing history on a Mac, you may be wondering, "How can you tell which websites your children have visited online, even if they have been deleted from their browser history?" If you believe this is highly unlikely, continue reading to see how.
How to View Search History Even Be Deleted?
If you're a parent looking for a way to keep tabs on your child's online activity, go no further than MoniMaster for iOS, the most trustworthy and effective parental control tool on the market. Any parent's overarching goal is to keep their children safe from harm.
What MoniMaster for iOS Can Do:
Cyberspace Filters
With the online filtering function of the MoniMaster app, you can restrict your child's access to inappropriate content on the internet. This tool is useful for monitoring the websites your kid visits in Safari and Chrome.
Call History:
You can view iPhone call history and other information sent are transferred to your web-based account, which can be accessed from any place utilizing any program, from a distance and quickly. MoniMaster for iOS stands apart from the group, and anybody can rapidly get any mobile number's call history in 5 minutes or less.
Provides a Record of the Installed Applications
In addition to restricting access to applications with inappropriate material, MoniMaster provides a comprehensive view of your child's regularly used applications in addition to restricting access to inappropriate material. Apps that facilitate cyberbullying are frequently labeled as unsafe.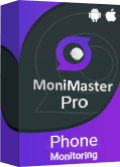 Limiting Your Screen Time
The Mac, alas, may have detrimental physiological impacts, like as preventing your kid from sleeping. To control how much time your children spend online, install MoniMaster on their Macs and set time limits.
Social Media Monitoring
MoniMaster helps parents keep tabs on what their kids are up to by allowing them to see what they're doing on their computers and mobile devices, so they know what they're up to and can keep an eye on it.
How to Use MoniMaster for iOS to View Search History?
The instructions below will guide you through setting up and using MoniMaster.
Step 1. Purchase Your Favorite Plan:
To begin monitoring your iOS device with MoniMaster, you must create an account. Click the "Buy Now" button to pursue a legitimate record utilizing a valid email address.
Step 2. Follow the Arrangement:
In order to use the MoniMaster iOS app, a PC download and installation are required.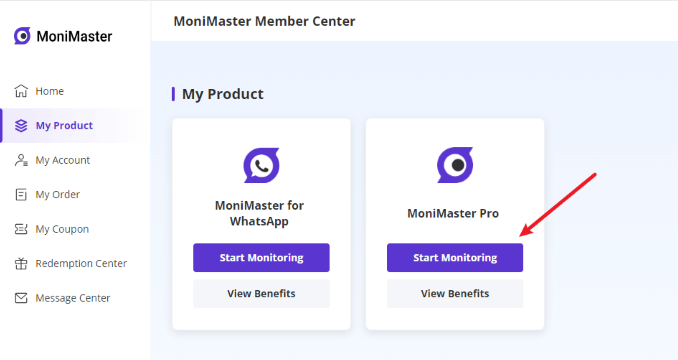 Step 3.Confirm your setup
You might require physical access to the intended Apple devices in order to perform the backup of data. Then you can check all the data on dashboard.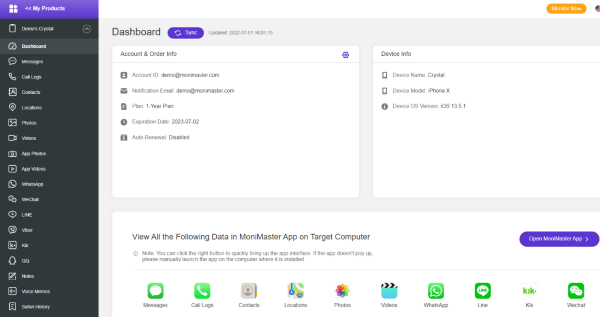 FAQs about Clear History on Mac
Why can't I delete history on my Mac?
If you have Screen Time enabled and have restricted online access, you will not be able to clear Safari's history and other website data. Try again after disabling the restrictions.
How long does Safari keep history?
Navigate to Settings > [your name] > iCloud on your iPhone, iPad, or iPod touch, then ensure Safari is turned on. Some models of the iPhone, iPad and iPod touch only store your browsing history for a month, whereas your Mac may store it for up to a year.
Is Safari history private?
Apple gives Safari users more privacy controls to prevent tracking. You should know that these safeguards only prevent your IP address from being seen by trackers, not the websites you visit. Additionally, this IP masking feature is Safari-specific. Nonetheless, it's nice to have these perks.
Conclusion
Our browsers routinely keep track of our browsing history as we go from one to the next as we move across the Internet. However, parents should also monitor their children's online behavior. Although some adolescents clear their browser histories, the advent of the MoniMaster for iOS parental control software has improved digital parenting worldwide and made it possible for parents to monitor their children's smartphone use.