iOS 16 Bbeta is the newest iOS upgrade by Apple. iOS 16 beta has multiple features. We already shared a detailed article on it.
If you have already upgraded to the iOS 16 beta. We will discuss how to uninstall iOS 16 beta.
What is iOS 16 Beta?
In September 2022 apple released iOS 16 updates for the public. This new version of iOS 16 Beta is compatible with all types of iPhones & iPad.
If you have recently installed the iOS 16 beta on your device. But due to the update, there might be bugs and crashes. Therefore, most people are looking for how to remove iOS 16 beta.
So this guide is all about how to remove iOS 16 beta. It is recommended to create a backup before downgrading. You can also skip this step and can downgrade to the earlier iOS version i.e. iOS 15.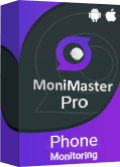 Use MoniMaster iOS Monitorig to Monitor iOS 16 Without Knowing.
Check all incoming and outgoing calls & SMS

Spy on social media apps like WhatsApp, Instagram, Snapchat, Facebook, Viber, WeChat and more

Track cell phone location in real time and view location history

Remotely access the files on the target phone, like contacts, photos, call logs, etc.
How to Remove iOS 16 Beta?
If you don't want to be part of the Apple beta program, you can leave it and downgrade to the early released version i.e. iOS 15.
It is important that you have made a recovery back up while upgrading to iOS 16 beta. In two different methods, you can remove iOS 16 beta. Let's discuss both methods in detail.
Remove Beta iOS from iPhone
The first method for iOS 16 beta is deleting the Beta iOS profile. This process will discontinue the IOS 16 beta version and let your device operate in iOS 15 version. How to remove iOS 16 beta? Follow the steps mentioned below.
Step 1. Go to the Setting Menuof your Apple device i.e. iPhone or iPad.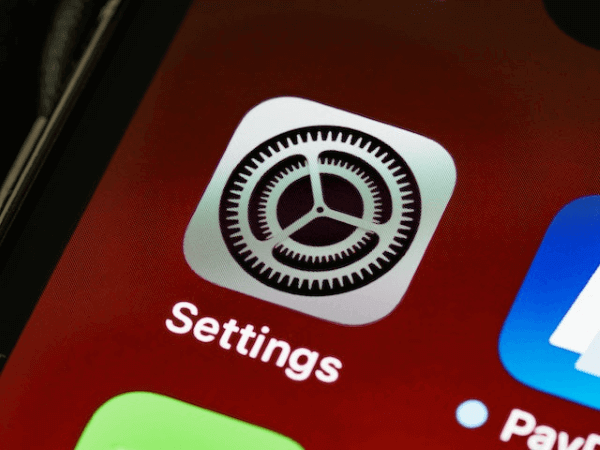 Step 2. Now Tap on General Tab.
Step 3. Scroll down & Tap VPN & Device Management.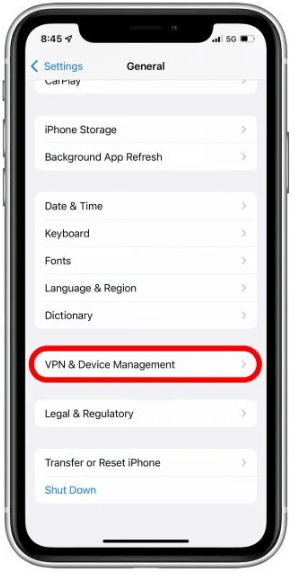 Step 4. Here you will see the Configuration profile, click on iOS 16 Beta.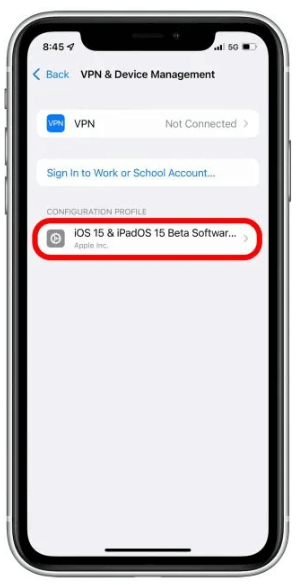 Step 5. Tap on Remove Profile, you will need to verify your passcode to confirm the removal.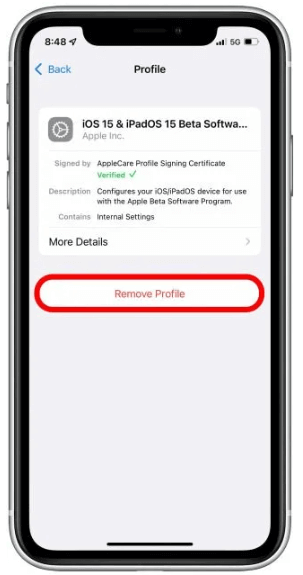 Step 6. Click on Restart.
Step 7. After restart, your device will reboot in the earlier version. And the iOS 16 beta will be removed from your device.
Uninstall iOS 16 Beta by Restoring Device.
The 2nd method to remove iOS 16 beta is to restore your device. It is worth mentioning that you will lose your data in this case so it is mandatory to create your backup.
You can restore the earlier backup using iTunes or iCloud that you have made during iOS 15. Let's discuss the step involved in this process.
To start restoring it is mandatory that the latest version of iTunes MacOS is installed.

Connect your apple device with your computer.

Now put your device in recovery mode. Here is a simple guide to putting your apple device in recovery mode.

For iPad: Press and hold the Volume Up and Down key until your device goes into recovery mode.

For iPhone 8 and later versions: Press and release the Volume Up and then the Volume Down key. Then press and hold the side button until the device goes to recovery mode.

Now Tap the Restore option. Wait till the device restart.

You will be asked to verify your Apple ID and Password. Once the restoration process finishes. You can choose iCloud or iTunes backup to restore the backup of iOS 15.

Wait till the backup process is finished, you will need to enter your Apple ID and Password again.

Now set up your device to complete and finish the process.
What Can You Do When Facing Problems with iOS 16 Beta?
As we know that iOS beta is still in the development phase, So the possibility of bugs and glitches is more than the previous versions of iOS. If you are facing a problem with iOS 16 Beta. Then in two different ways, you can solve this issue. Let's discuss it in detail.
Update Software on Setting
The first method to resolve the iOS 16 Beta problems is updating the Software setting. This is a soft method to resolve glitches in the iOS 16 beta.  You can follow these steps.
Step 1. Whenever there a glitch is reported in the beta program, updates are made available to resolve this issue.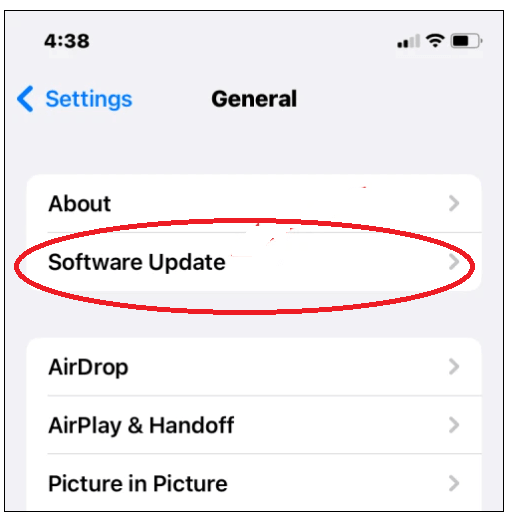 Step 2. Whenever you receive a notification of a software updates, install these updates.
Step 3. For this Go to Setting > General > Software Update > Check for update
Step 4. If any update is available. Then Just Download and Install these updates.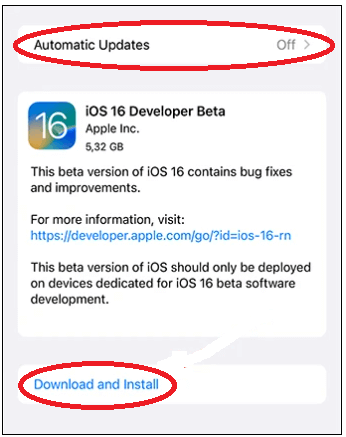 Step 5. This will resolve the issue
Step 6. Switch from Developer to Public Beta
The next method is to switch from developer mode to public beta mode. These modes are made available, whenever Apple releases any iOS upgrade.
Normally the Public mode is made available after developer mode. You can switch in the following steps.
Switch the Developer Mode
Step 1. Remove the iOS 16 Beta first before installing Public Beta.
Step 2. After removing iOS 16 go to beta.apple.com. And sign Up for the public Beta program.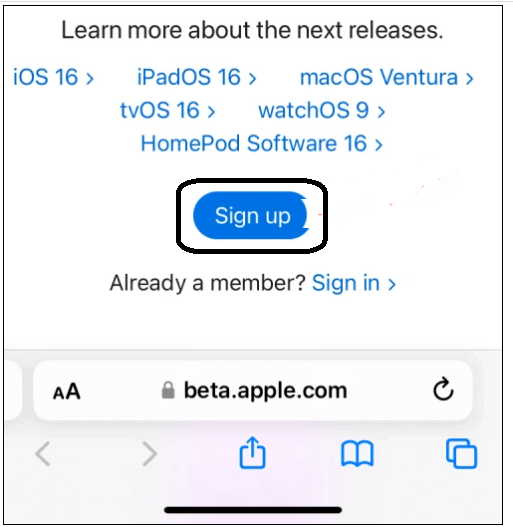 Step 3. Use your Apple id, and password to sign up and accept TOC.
Step 4. After profile creation go to beta.apple.com/profile and download your public profile.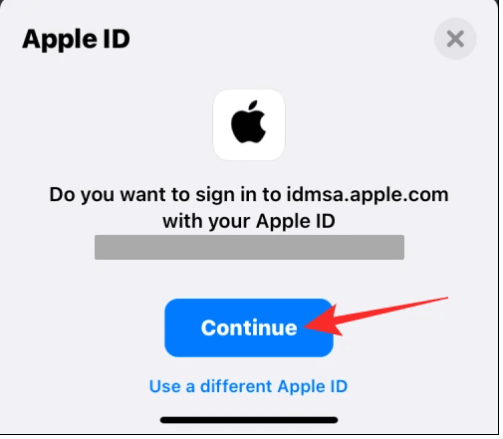 Step 5. Go to setting > Allow the download and Install program. You will require to enter your passcode for confrimation.
Step 6. Once installation completes, restart your device.
Step 7. Now, you will have fewer errors and bugs in your device as compared to iOS beta.
Is it Possible to Monitor iOS 16?
If you are worried about apple's latest iOS update. Then there is no need to worry. You can still use parental control apps on iOS 16 beta installed devices. We have brought you the best monitoring app. i.e. MoniMaster for iOS. The app is equipped with multiple features.
Social Media App Activity:
MoniMaster let you track the social media activities on your target device. Such as WhatsApp, Facebook, Twitter, Viber, Instagram, etc.
Messages and Call Tracking:
 Using MoniMaster a user can track messages and all types of call logs of any target device.
iPhone Text Files:
 This monitoring app lets you track the text file stored in the target iOS device. Such as notes, reminders, calendars, etc.
Media Files:
 MoniMaster can track all types of media files stored in iPhone/ iPad devices. Such as audio, video, images, etc.
Browsing History:
 Using MoniMaster you can check the browsing history of the Safari browser on an apple device. It lets you view bookmark pages also.
How to Monitor iOS16 by MoniMaster for iOS?
Monitoring of iOS 16 by MoniMaster for iOS is simple than ever. Just follow the steps mentioned:
Step 1. Purchase Your Favorite Plan:
Click the "Buy Now" button to pursue a legitimate record utilizing a valid email address. Buy a permit to get close to all elements of this Android observing application.
Step 2. Setting up the MoniMaster App:
Now Download and Install the MoniMaster app on the target device. One-time physical access is necessary for the target device. So that you set up MoniMaster.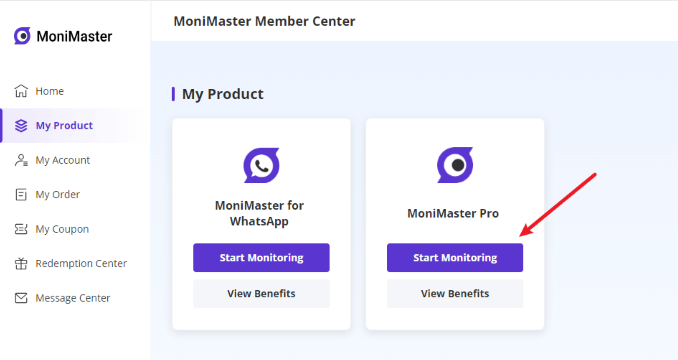 Step 3. Verify Setup:
Once everything is all set. You are now ready to start Monitoring. The target device is in your full control.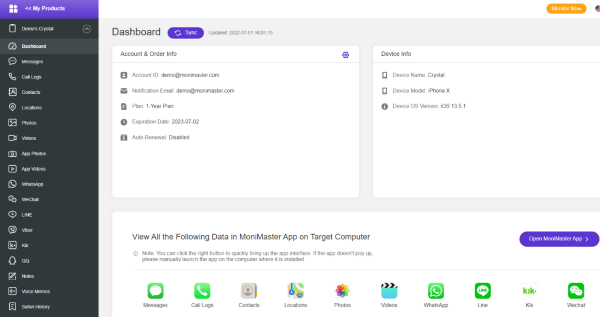 FAQs about uninstall iOS 16 beta
Is it safe to install iOS 16 beta?
The beta versions are not the final version of the iOS. Although Apple does not compromise on security. But still, there is the possibility of bugs, and glitches in the beta version. So if you have sensitive data on your device. We recommend creating a backup first
Can iOS beta ruin your phone?
Many people ask this question. Installing iOS bet does not affect your phone. It does not void the warranty, software, or hardware of your phone. So iOS beta does not affect your iPhone, iPad, etc.
How long does iOS 16 take to install?
It depends upon the device that you use. Normally it takes 5 to 15 minutes to fully install the iOS 16 beta program on your device. Also, it depends upon your internet connection and device properties.
Conclusion
In this article, we discussed effective ways how to remove iOS 16 Beta. If you no longer want to install the iOS 16 beta update. You can uninstall it in the methods mentioned above. Besides this, you can still monitor your kids using MoniMaster for iOS  while iOS 16 bet installed on your device.