Apple has released the fourth beta of iOS 17 Beta 4 to developers earlier, along with iPadOS 17 Beta 4, tvOS 17 Beta 4, watchOS 10 Beta 4 and macOS Sonoma Beta 4. Many people are curious about what new features the new iOS 17 Beta 4 brings. This post summarizes the key changes in iOS 17 Beta for you.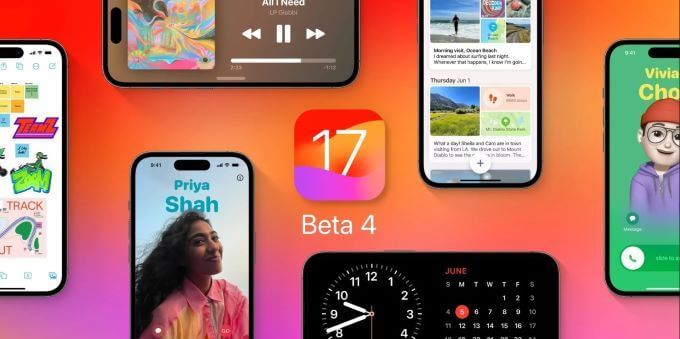 As a reminder, iOS 17 is currently in beta for developers. The latest version is iOS 17 Beta 4, and a public beta of iOS 17 will be released in a few days, followed by the official version of iOS 17 in September of this year.
iOS 17 Beta 4 New Feature Changes Overview
AirDrop settings add auto-send option
The new version of iOS 17 adds NameDrop, a feature that allows you to share business cards, photos, and files between two iPhones by placing them near the top of each other. If you want to disable this feature, you can turn off the "Bringing Devices Together" option in the iOS 17 AirDrop Settings from iOS 17 Beta 4 or above.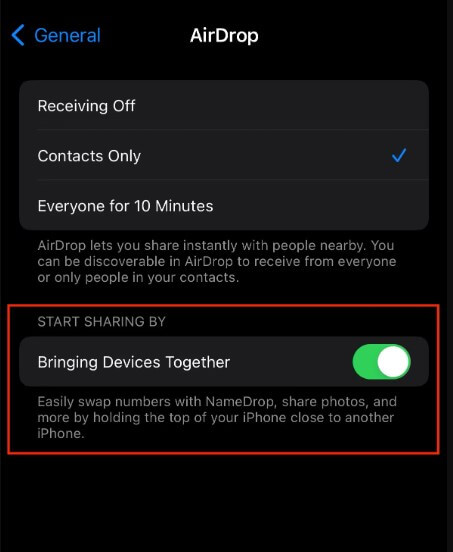 Standby mode with new live preview option
iOS 17 Beta 4 also tweaks the " Standby Mode" settings by adding a new "Show Preview on Tap Only" option in the iOS Feature Settings, which essentially allows Standby Mode to hide notification previews until the screen is tapped to bring up app notifications.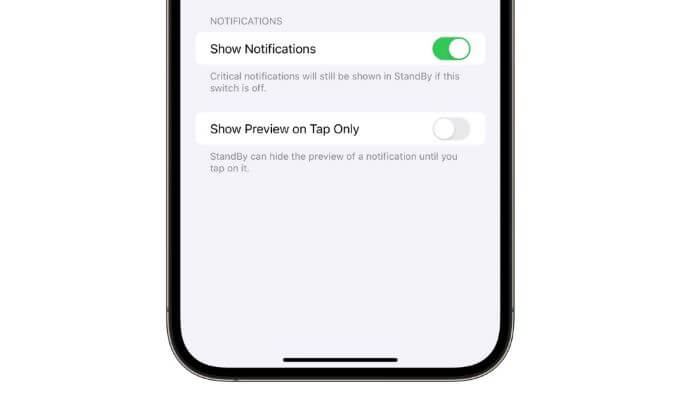 New icon in the Settings
Apple has also redesigned the "Home Screen & App Library" icons in the iOS 17 Beta 4 settings page from the original blue and white icons to colorful button style icons.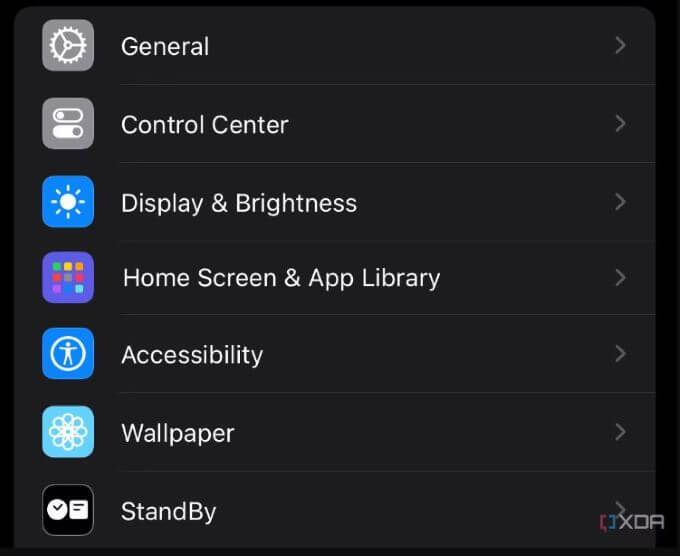 New icons in Messages
The new version of iOS 17 Beta 4 also brings new changes to the iMessage App, adding an extra circle to all iMessage Messages toolbar icons to present a consistent style, and even more function icons are rounded instead of oval shaped.
Control Center Apple TV Remote
The Apple TV remote icon in iOS 17 Beta 4 Control Center is also adjusted in two ways, with the center button changing to an all-black circle and the black dot in the upper-right corner being removed.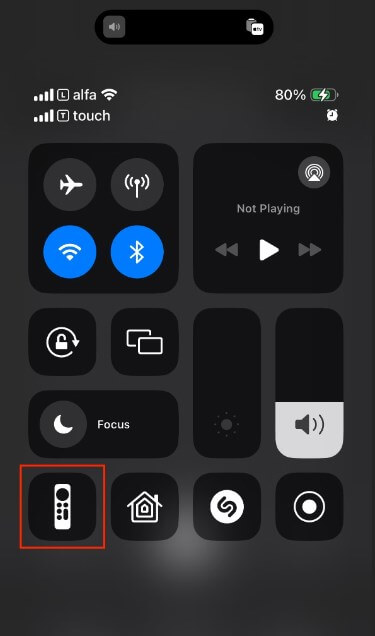 Horizontal Text Priority
In iOS 17 Beta 4 Accessibility Settings, Display & Text Size has been enhanced with a new menu feature called "Horizontal Text Priority", which focuses on prioritizing the display of landscape formatting when displaying straight text.
How to Install iOS Beta 4?
If you are currently using the developer version of iOS 17 beta on your iPhone, receiving the latest beta updates is incredibly simple:
To download and install iOS 17 Beta 4 on your iPhone, follow these steps:
Open the "Settings" app on your iPhone.


Navigate to "General".


Select "Software Update".


Choose "Download and Install" for iOS 17 Beta 4.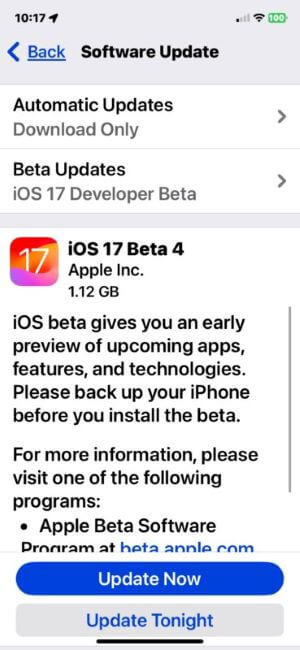 You can easily install a new developer beta from the Software Update section when it becomes available.
Please note that in order to access the beta software, your iPhone must be signed in with the same Apple ID that you use to sign into the Apple Developer website.
FAQs about iOS 17 Beta 4
Question:
What is iOS beta version?
The iOS beta version is a pre-release version of Apple's operating system for iPhones and iPads. It allows developers and users to test upcoming features, provide feedback, and identify and report any bugs or issues before the official public release.
Question:
Is it OK to install iOS beta?
Installing the iOS beta version is suitable for developers and advanced users who are willing to test new features and provide feedback. However, it may contain bugs and stability issues, so it is not recommended for everyday use on primary devices.
Question:
What is iOS 17 release date?
Here is the revised version:
July 12: The initial public beta of iOS 17 is launched by Apple.


June to September 2023: Apple continues to release multiple developer and public betas of iOS 17.


Early September 2023: The announcement of the iPhone 15 takes place.


Mid-September 2023: The final public version of iOS 17 is officially released.
Conclusion
In conclusion, this article has provided an overview of the key changes in iOS 17 Beta 4. To install iOS 17 Beta 4, simply follow the steps outlined in the article. Stay tuned for the upcoming public beta release and the official version of iOS 17 in September.