Are you eager to adorn your Android device with the enchanting iOS 17 emojis? Discover 3 seamless ways to download new ios 17 emoji for Android and iOS. From new emoji delights to the straightforward steps of iOS 17 emoji download, we've got you covered. Embrace the fun and creativity of the latest iPhone emoji update!
New iPhone Emojis
The Unicode Consortium is responsible for standardizing and announcing new emoji symbols. Every year, they continue to add new emoji symbols through a selection process. Like the iOS iOS 16 emojis last year. According to the official Emojipedia, they have currently filtered out 108 initial draft candidate designs, which provide insights into the direction and content details of this year's additions.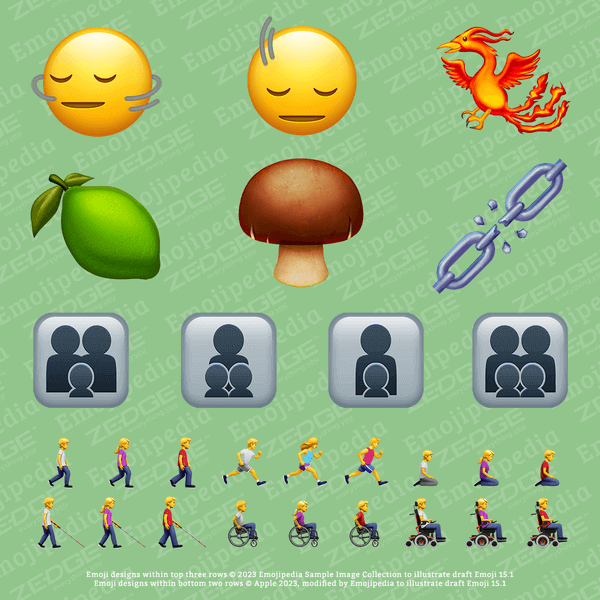 Among these 108 new emoji symbol designs, there are 6 completely new additions, including "head shaking left and right," "head nodding up and down," "phoenix," "green lemon," "chubby mushroom," "broken chain," and four different styles of family member illustrations.
iOS 17 Emojis
The newly added gender-neutral family emoji symbols include:
Family: adult, adult, child


Family: adult, child, child


Family: adult, child


Family: adult, adult, child, child
In addition, there are also some existing character emoji designs. Apart from being able to choose skin tone and gender, there are also illustrations for sitting in a wheelchair and kneeling. The new direction-specific emoji symbols are modifications of the existing character emoji symbols, and each one will be constructed using a right arrow → emoji symbol to indicate the new direction sequence.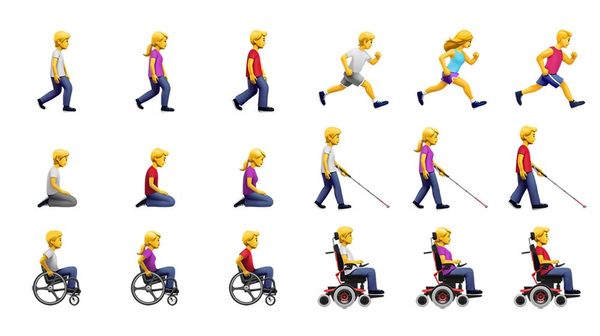 These new iOS 17 character emoji symbols include:
Person walking to the right


Person running to the right


Person kneeling, facing to the right


Person with a white cane, facing to the right


Person sitting in a manual wheelchair, facing to the right


Person using an electric wheelchair, facing to the right
Please follow the steps below to enable the emoji sticker functionality, making it easier for you to find stickers on the emoji keyboard.
Open the "Settings" app.


Tap on "General".


Scroll down and tap on "Keyboard".


Scroll down to the "EMOJI" section and tap on it.


Toggle the switch to enable stickers.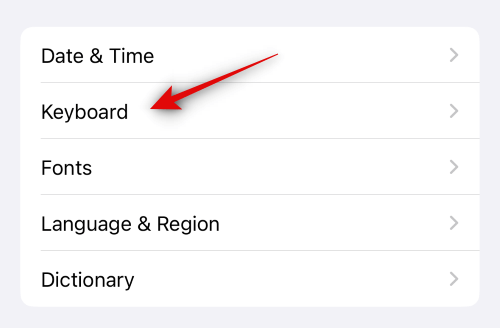 That's it! Stickers will now be enabled and available for use on the emoji keyboard in all third-party applications.
Replace Text with Emoji Symbols
Bring your text to life by using the emoji keyboard to replace text.
Tap on the text field, then tap keyboard to switch to the emoji keyboard.


Swipe left or right to browse through the emoji symbols, or tap on the symbols at the bottom of the emoji keyboard to jump to that category.


Tap on an emoji symbol to add it to the text field.


Tap on ABC to switch back to the regular keyboard.
How to Download New iPhone Emojis - For Android?
For Android users who want to get the fun new emojis from iOS 17, there are several direct methods to download these iOS 17 emojis to your device. Follow the steps below to add some fun to your conversations with the latest iOS 17 emojis.
Method 1: Download iOS 17 Emoji Without Rooting Using an iOS Emoji Keyboard App
First, open the Play Store app and search for "iOS emoji keyboard".


Choose a highly-rated app, such as Kika Keyboard or iOS Emojis, and install and launch the emoji keyboard app.


Follow the prompts to grant any necessary permissions and open the iOS Emoji keyboard from the "Keyboard" list under "Settings".


Return to the app and switch the keyboard to the newly added iOS emoji keyboard, and you'll be able to use it everywhere.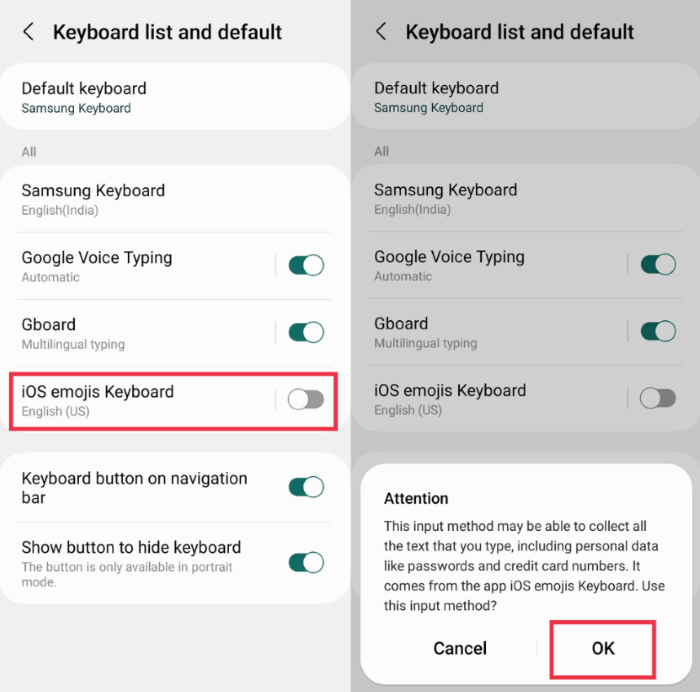 Now, whenever you open any messaging or social media app that uses a keyboard, you'll have access to the iOS 17 emoji options!
Method 2: Obtain iOS Emojis Using a Custom Font App (Exclusive to Samsung Devices)
Transforming your Android experience with the latest iOS emojis is a breeze, and Samsung users are in luck with this exclusive method.
Before diving in, ensure your Samsung device supports this customization feature. Navigate to Settings to find the option for changing the default font.
Now, follow these steps:
Download an iOS Emoji Font App: Head to the Google Play Store on your Samsung device and acquire an iOS emoji font app like ZFont 3.


Explore Available Fonts: Open the installed font app and browse through the available iOS emoji font packs.


Test Font Style: Tap the "Test Font Style Here" button, and input an emoji for a quick preview. If satisfied, proceed to download by clicking "Download."


Apply the Font: Once downloaded, navigate to the "Apply" tab. Open the system Fonts settings, choose the downloaded iOS emoji font, and voila! Your Samsung device now sports iOS 17 emojis system-wide.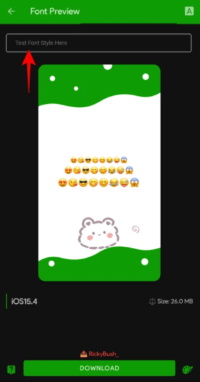 Method 3: Download iOS 17 Emoji With Rooting Use the Emoji Replacer App
To begin, make sure your device has root access.
Download the Emoji Replacer App. After downloading, install the App on your Android phone.


Once installed, open the App and grant superuser access.


Next, download the latest iOS emoji pack and select one for installation.


Finally, restart your phone or reboot your device to apply the changes.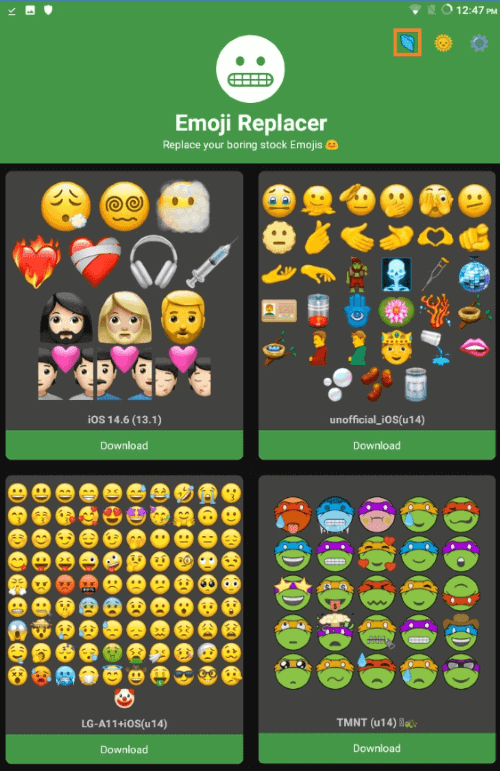 How to Download New iPhone Emojis - For iOS?
Follow these simple steps to download iOS 17 emojis on your iPhone.
Connect to WiFi to prepare your iPhone for uninterrupted updating.


Open the Settings app > General > Software Update


If an update is available, tap on "Download and Install".


Enter your Passcode if prompted, and the latest iOS release will start downloading to your device.


Your iPhone may shut down and restart during the iOS installation, which is normal. After restarting, the iOS 17 with new emojis will be ready.


Open Messages or any app with an emoji keyboard to try out the new emoji options.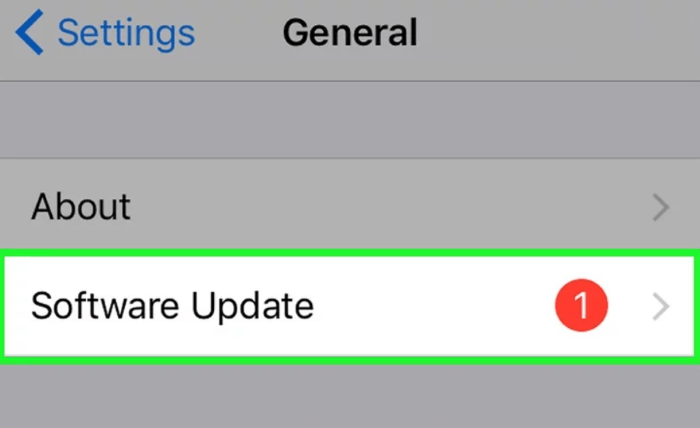 Remember to update to the latest iOS to bring the latest emoji to your keyboard.
Bonus: MoniMaster - The Best Parental Control App On Your iOS Device
MoniMaster for iOS is a cutting-edge parental control application designed to empower parents in ensuring the online safety and well-being of their children. Here's a concise overview: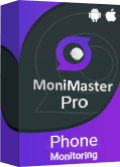 Use MoniMaster for iOS to View All Files Without Knowing.
Check all incoming and outgoing calls & SMS

Spy on social media apps like WhatsApp, Kik, Viber, Line and more

Track cell phone location in real time and view location history

Remotely access the files on the target phone, like contacts, photos, call logs, etc.
MoniMaster for iOS emerges as a reliable ally for parents seeking to navigate the challenges of the digital age, providing a robust platform to protect and guide their children in the online world.
Conclusion
The new emojis on iOS 17 have generated excitement among users. Although initially exclusive to iPhone, Android users can also enjoy them by following a few steps. These emojis enhance communication for both iPhone and Android users, allowing them to express emotions and ideas in a fun way.
Don't miss out on the chance to download and explore these captivating new emojis, and employ MoniMaster for iOS to protect your kids or loved ones.