How to Track Girlfriend's Phone Location? Millions of people search this question on the internet. Whether you are worried about your girlfriend. Or you want to spy over your girlfriend. There are many techniques, that can help you track your girlfriend's location for free. Please make sure, that females can also use these techniques, how to track their boyfriends.

Why to Track Girlfriend's Phone
There are many reasons, why to track a girlfriend's Phone? The same is the case for females. They also want to track their boyfriend's Phone. There are many reasons behind this question. Let's start with the first one.
Almost every couple wants to take care of each other. And the daily life has become so busy that either the other person does not respond to your text message, phone call. Or cannot talk with you all the time. So, the best way to keep an eye on your girlfriend is to track her phone and spy on girlfriends text messages. This process ensures the safety of your loved one.
In a love relationship, a couple gives each other big surprises, like meeting unexpectedly or surprise gifts. Therefore, most people track girlfriend mobile to give her a surprise gift.
Another reason for this is some of the couples cheat with each other. So, the best way to keep an eye on your Girlfriend's or boyfriend's daily activity and engagements is to track their mobile. It is a type of spying and we do not recommend this activity.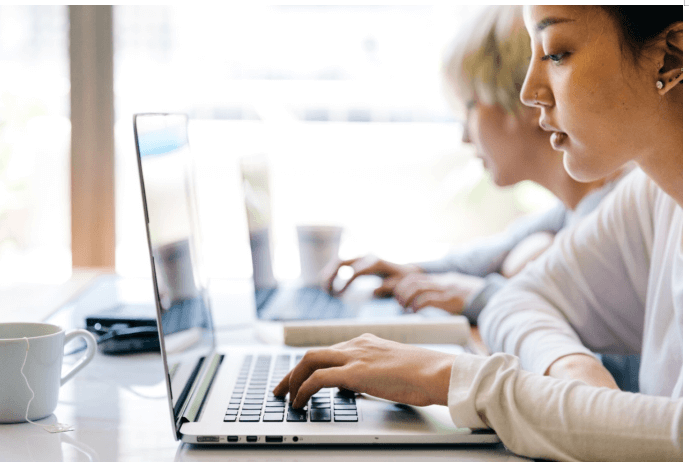 Top 5 Girlfriend Tracker
Most people search for a Girlfriend tracker, but we can also call it a boyfriend tracker. Just like males searching for Girlfriend trackers, females can also search for boyfriend trackers. The function is the same. Today we going to share with you the best third-party application that acts as Girlfriend Tracker.

1. MoniMaster Android Monitoring
MoniMaster is one of the best tracking applications. It is available in different operating systems like Android as well as iOS. The installation and operating process of MoniMaster is easy and short. You can install it on your target device and track your girlfriend in an easy way. The app has many features.
Track location
When you install the application on the target device, it will share the exact location of the target device with you. You can access it in real-time. It will enable you to know about all the lies that your girlfriend or Boyfriend telling you about their location and activities.
Monitor text messages
MoniMaster enables you to read the text message and chat history of your girlfriend. when you install it on the target device, you will read all types of text messages that she is sending from her phone.
Track calls
Just like tracking text messages using MoniMaster you can get access to the phone call. You will be able to know about the dialed, missed, and received calls. It also accesses the contact number and all types of phone call recording.
Monitor social media
Using MoniMaster you can track all types of social media activities. Whether it is WhatsApp messages, Facebook or Instagram. You will get complete access to social media via notification.
Track online activity
MoniMaster also tracks the online activity of the target device. You can know what the target device is browsing and all type of internet history.
How to Track Girlfriend's Mobile by MoniMaster Android Monitoring
Tracking your girlfriend's mobile is easy via MoniMaster. The whole tracking process completes within three easy steps. That we are sharing with you. All you need is to:
Step 1. Create an account
Before starting monitoring, it is mandatory to create an account using your email address. Once you create your account you will need a license to access the full feature of the application.
Step 2. Install MoniMaster Application
After purchasing the product, you can download MoniMaster according to the "Setup Guide" and install it on the target device. It will take you about 5 minutes to install it. Once you download the application. Install it on the target device. And follow the steps.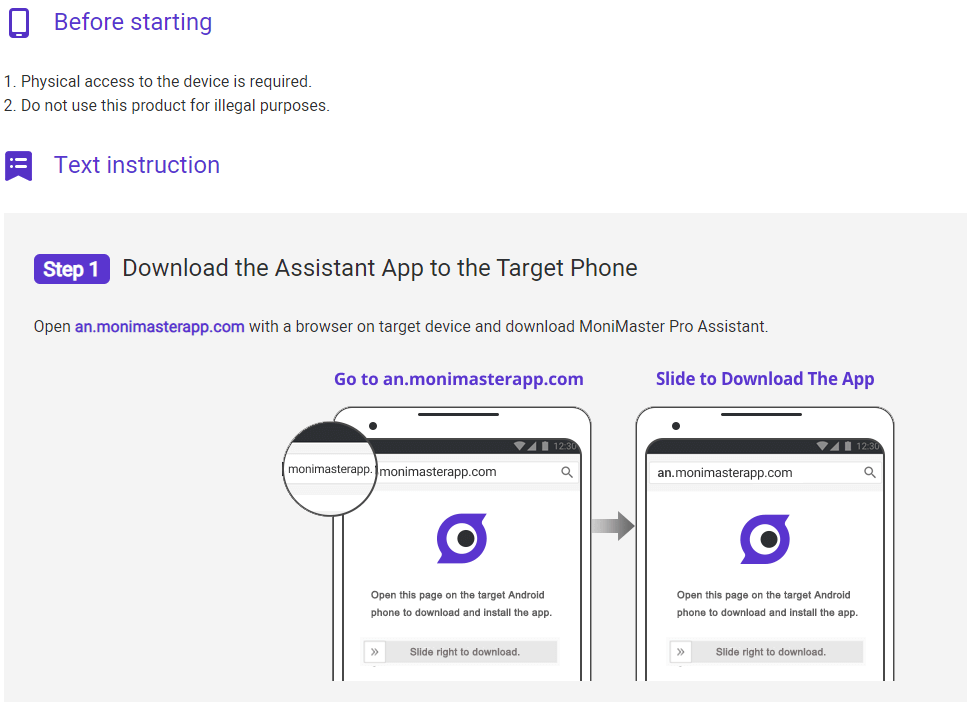 Step 3. Verify Setup & Start Monitoring
Once you log in to your account from the target device. You are all set to monitor your girlfriend. During the Verification setup. It May take up to some time to synchronize the data. So be patient for the first time.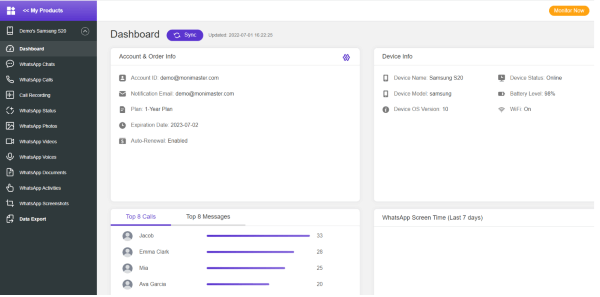 MoniMaster Rating
MoniMaster has a five-star rating across different platforms and happy user reviews. By using this application, you will be able to track your Girlfriend in seconds. Besides this, the application can be used for parental control purposes. You can track your kids and keep an eye on them 24/7. Some of the benefits are:
Access to real-time location.

Access to Media, audio, videos, and pictures is saved on the device.

MoniMaster helps you to access call logs, social media as well as other online activities.
2. mSpy
The second-best girlfriend tracker on our list is mSpy. According to different reviews posted by the user, the app has a user-friendly interface. The mSpy girlfriend tracking application is available for both iOS and Android users. Just like MoniMaster the mSpy App also offers to-the-point tracking. Besides location tracking, it has many other features. The application has a good user rating.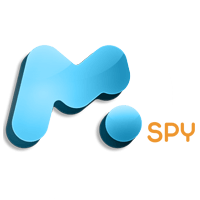 Pros
It gives you a real-time location to your girlfriend, Boyfriend's mobile phone.

When you install the mSpy app on the target device, it will help you to get access to the contact saved in the device. Also, you can get access to the call log.

Using the mSpy application gives you access to all types of social media activities. You can read email, and access the browsing history of the target device.
Cons
Some users have complained about the location tracking, that the app gives you access to real-time location only.
3. FlexiSPY
FlexiSPY is another best girlfriend phone tracker app. Using this app, you can spy on your girlfriend's phone. It doesn't matter, whether your Girlfriend is using iPhone or Android phone. The app is available for both operating systems. The Flexispy application can give you access to the call record, SMS history as well as emails. You can access your girlfriend's phone directly from the computer.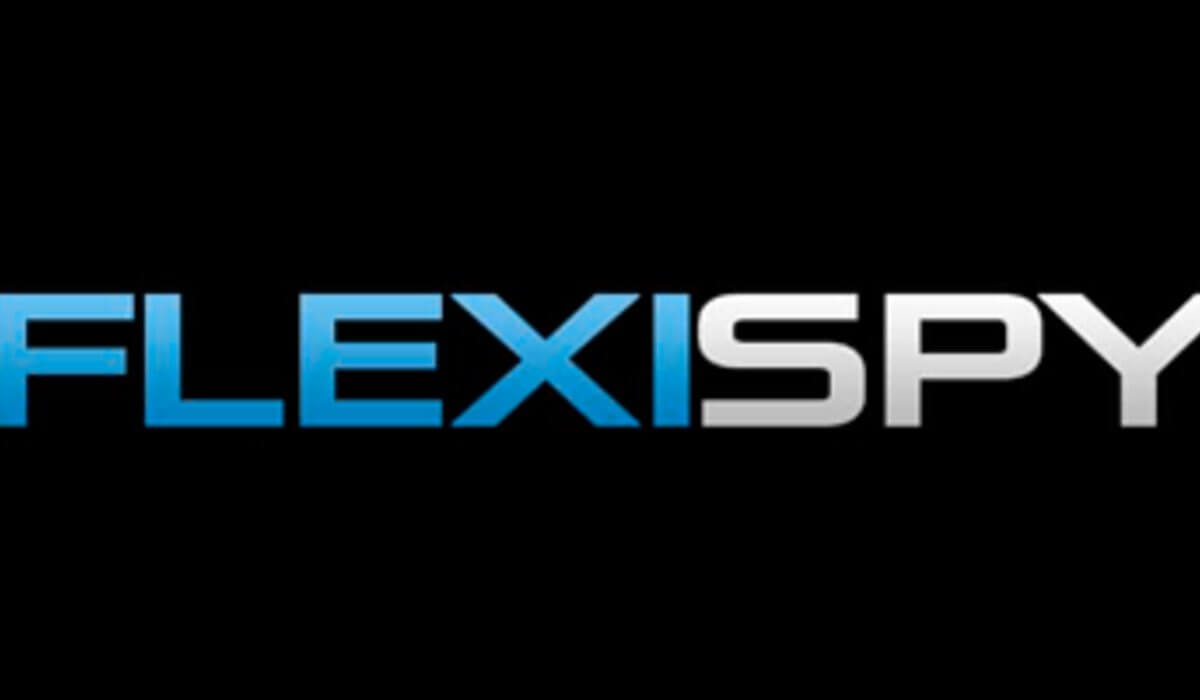 Pros
The app enables you to get access to the call logs, As well as you can record the live call.

It can spy on all types of social media applications such as Viber, WhatsApp, Facebook, Instagram, and much more.

Easy installation process and Access to target GPS location.
Cons
The first disadvantage is the higher subscription packages.

You will need to root or Jailbreak the phone for tracking purposes.
4. Spyzie
If you are worried about your girlfriend and want to track her every time, Spyzie is another best girlfriend tracker app. It is also available for both android as well as iPhone Users. It enables you to spy on your girlfriend's Mobil phone and all types of data on the phone. Just like other tracking apps, it also tracks call records, social media, browsing history, and files stored in the mobile phone.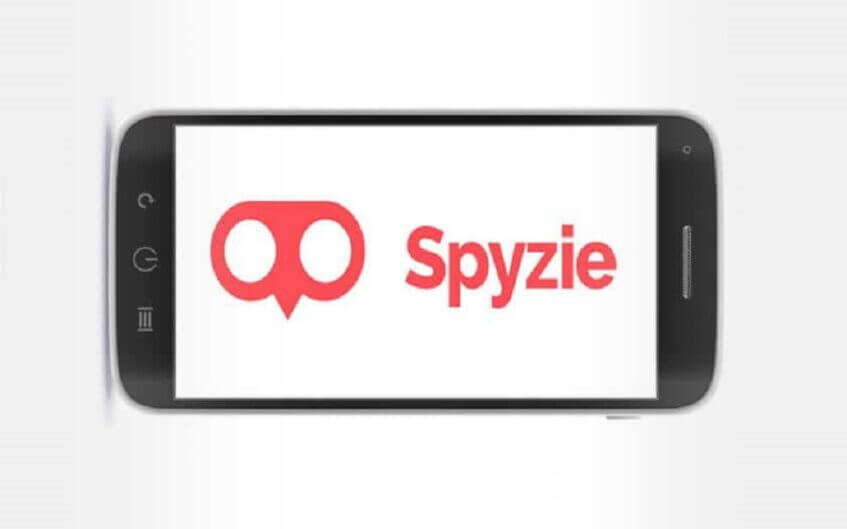 Pros
No jailbreak of the phone is required before installation.

Access the data and phone record from your computer as well as your mobile phone.

Package prices are reasonable.
Cons
The Application does not support windows phones like Nokia and Blackberry.

The Facility of the live call recording is not available.
5. eyeZy
If you want to track your girlfriend's phone or looking for a parental control application, there is no best application than Eyezy. The application is equipped with the latest technology. And enable you to track location and all other types of stuff.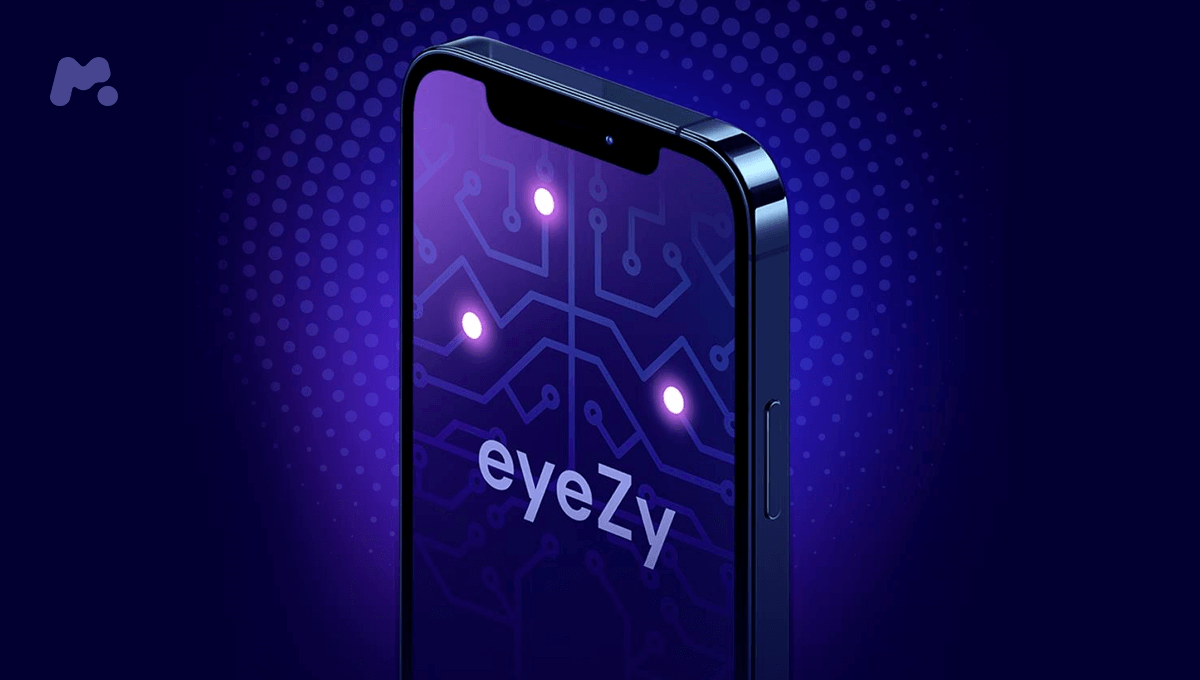 Pros
The application is based on the latest artificial intelligence technology.

Enable your access to the keylogging facility.

Access to all types of social media apps.
Cons
No live call recording facility is available.

Some people have complained about the customer service.
FAQs about Tracking Girlfriend's Location
How can I track my GF location?
Different methods are available to track your girlfriend's location. However, the best method is to use a tracking application. Different applications like MoniMaster, Spyzie, EyeZy, mSpy, etc. You can use the best tracking application like MoniMaster to track your girlfriend's location.
How can I find someone's location using their cell phone number?
There are multiple methods in practice to find someone's location using their cell number. The first method is to use a third-party tracking application. The second method is to use a Native Phone locator. And the third method is to use the IMEI tracker.
Can I track someone's location by phone number?
The simple answer is Yes. You can track someone's location by phone number. The Phone number itself is a frequency number. But tracking someone from a phone number is not easy and straightforward. It requires a lot of hard work, expertise, and sound computer hardware and software knowledge to track.
Summary
If you are worried about your Girlfriend or give her a surprise you can use different methods to track her. Different spy apps are available on the internet that helps you to track your girlfriends. These trackers apps have a lot of pros and cons. Like it improves security. While on the other hand, it works as a spy app. If you are looking for the best Girlfriend tracker app, we recommend to go for the MoniMaster app.