Are you interested in the excitement surrounding this OnlyFans app and wondering what is OnlyFans  all about? In this comprehensive guide, we'll explore the world of OnlyFans, answering questions like how does OnlyFans work, is OnlyFans safe, and how to find someone's OnlyFans.
Get ready to unlock the secrets behind this popular platform and discover if it's the right fit for you.
What is OnlyFans?
OnlyFans is a content subscription platform that allows creators to monetize their exclusive content by offering it to subscribers, often referred to as "fans." The OnlyFans app acts as a hub where creators can share various types of content, such as photos, videos, and even live streams.
How Does OnlyFans Work?
When creators join the platform, they set up a profile and decide on their subscription pricing. They can also offer additional paid content or services, like personalized messages, custom media, or private live streams. Fans can then subscribe to their favorite creators, gaining access to the exclusive content and supporting them financially.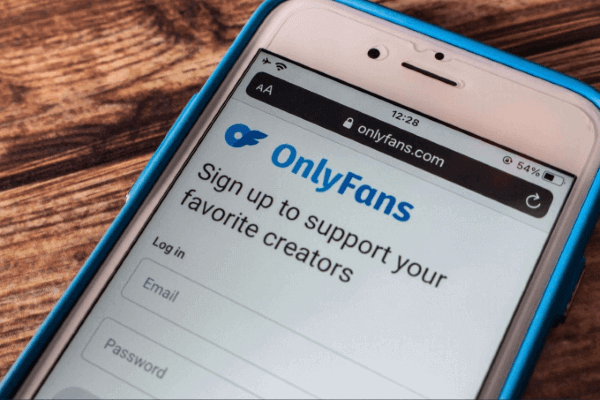 Creators receive a percentage of the subscription fees and any additional earnings from tips or extra paid content. This model has attracted a wide range of content creators, from fitness trainers and chefs to models and influencers, who use OnlyFans to connect more personally with their audience while generating additional income.
Is OnlyFans Safe to Use?
As OnlyFans continues to grow in popularity for content creators to generate revenue, users should remain vigilant about potential risks and issues that may arise while utilizing the service.
Financial considerations and potential scams:
To subscribe to creators on OnlyFans, users need to furnish their payment details. While the platform itself is legitimate, there is always a risk of encountering fake profiles or scam artists trying to exploit subscribers. Facebook also has this problem and you can see who viewed your facebook profile to protect yourself.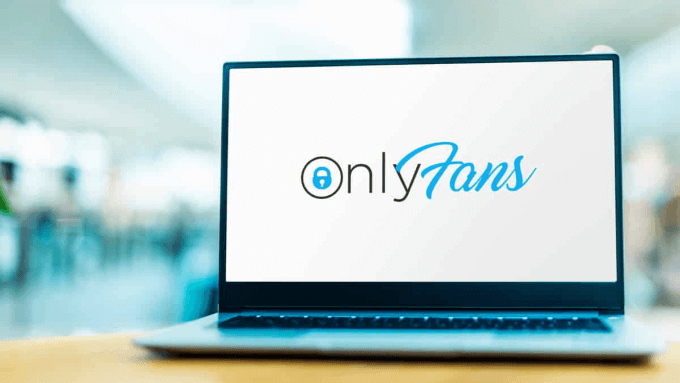 Privacy and personal information protection:
Protecting your privacy and personal information should be a top priority when using any online platform. OnlyFans uses encryption and secure payment processing, but users should still take precautions, such as using strong passwords and being mindful of the information they share on the platform.
In conclusion, while is OnlyFans safe to use from a technical standpoint, it's essential to approach the platform cautiously, considering the potential risks and taking necessary precautions to protect your privacy, finances, and reputation.
User Tips for Using OnlyFans Safely
Navigating the world of OnlyFans can be a thrilling experience, but it's crucial to prioritize your safety and privacy while using the platform. Here are some essential tips to ensure a secure and enjoyable experience on OnlyFans.
Setting Up a Safe and Anonymous OnlyFans Account
Creating an anonymous account effectively protects your personal information and maintains your privacy while using OnlyFans. Also use anonymous chat room apps.
How to do it:
Choose a unique username that doesn't reveal your real name or personal details.


Use a separate email address for your OnlyFans account, keeping it separate from your personal or professional email.


Avoid linking your social media profiles to your OnlyFans account to prevent cross-referencing and identification.
Managing Privacy Settings on OnlyFans (Enabling two-factor authentication for added security)
Taking advantage of OnlyFans' privacy settings and security features can help protect your account from unauthorized access and potential threats.
How to do it:
For enhanced security, enable two-factor authentication (2FA) in your account settings.


Regularly update your password, ensuring it's strong and unique from other passwords you use.


Be cautious when accepting direct messages or engaging with users on the platform, as sharing personal information can put your privacy at risk.

Managing Financial Security
To safely enjoy the paid content on OnlyFans, managing your financial security and avoiding potential scams is essential.
How to do it:
Protect yourself against fraud using secure payment methods like credit cards or PayPal. With built-in safeguards to ensure the safety of your transactions, these options provide the peace of mind necessary to conduct your online purchases confidently.


Be cautious when subscribing to creators, ensuring they have a legitimate profile and positive reviews from other subscribers.


Monitor your bank statements regularly for unauthorized charges or suspicious activity related to your OnlyFans account.
Regularly Reviewing and Updating Privacy Settings
As OnlyFans evolves and introduces new features, staying up-to-date with the platform's privacy settings and adjusting as needed is essential.
How to do it:
Periodically review your account settings to ensure your privacy preferences remain and have not been changed or reset.


Keep an eye on updates from OnlyFans regarding new features or changes to their privacy policy, adjusting your settings accordingly.


If you're a content creator, be cautious about the information you share in your posts and interactions with fans, as this can also impact your privacy.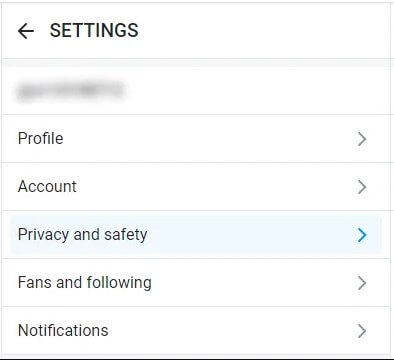 By following these tips, you'll be better prepared to safely navigate the world of OnlyFans, whether you're a creator or a fan exploring the platform. Remember to prioritize your privacy, financial security, and reputation while enjoying all the OnlyFans app offers.
 How to Protect Kids When Using Phones?
As parents, ensuring your children's safety while using phones is a top priority. Introducing MoniMaster , an excellent assistant for you to rely on, which can track more than 20 types of information on the monitored iPhone.
MoniMaster is a versatile phone monitoring tool designed to track various information on an iPhone. This solution aids parents in keeping an eye on their children's online activities, ensuring their safety and well-being.
Key Features of MoniMaster:
Monitor Social Apps:
MoniMaster supports tracking chat history, media files, emojis, and more from popular social apps like WhatsApp, WeChat, LINE, Viber, QQ, and Kik.
Access Messages:
 View all sent and received messages, even deleted ones, on the target device.
Track iPhone Text Files:
 MoniMaster allows parents to monitor data from Reminders, Calendars, and Notes on the target iPhone.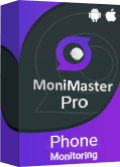 Call Logs & Contact Details:
 Track all incoming and outgoing calls with caller identification, timestamps, and call duration. Additionally, view all contact details as well as find deleted contacts on iPhone.
Multimedia Files:
Check photos, videos, and voice memos stored on the target iPhone.
Browser History & Bookmarks:
Gain insight into the user's browsing habits by viewing Safari search history and bookmarks.
How to Set Up MoniMaster:
Step 1. Download and install MoniMaster for iOS on your computer:
Register for a valid MoniMaster account using a genuine email address. Purchase a license to access all features of this iOS monitoring app.
Step 2. Log into your MoniMaster account:
Follow the setup guide provided on the "My Products" page. The instructions will help you download, install and configure the app on the target's computer.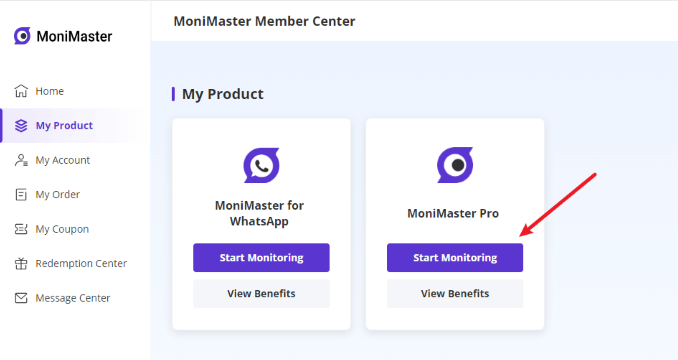 Step 3. Go to the Calls tab and view all the phone numbers and calls
Once you have completed the setup and installation, click on the "Verify Setup" button at the bottom of the "Setup Guide" page. This will grant you access to our user-friendly web app, which enables you to seamlessly monitor various data types such as Messages, Call Logs, WhatsApp, and so much more!
To generate a report of the monitored data, click the "Export" button to produce a report on the computer.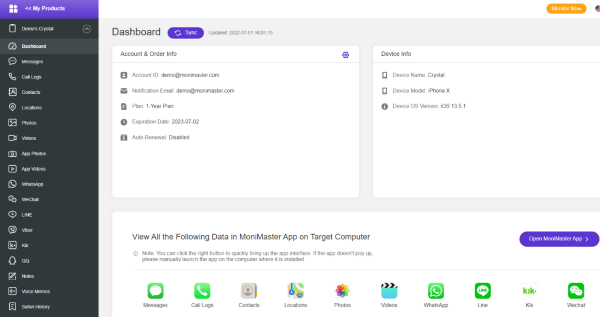 MoniMaster empowers parents to supervise their children's phone usage and safeguard them from online threats. This potent monitoring instrument delivers peace of mind by providing a comprehensive overview of your child's digital activities, ensuring their welfare in today's technology-dominated era.
Conclusion
In conclusion, while OnlyFans offers an engaging platform for content creators and users, it is crucial to prioritize safety and privacy. After understanding the potential risks and concerns of using OnlyFans, consider MoniMaster a reliable phone monitoring solution for parents.
MoniMaster's comprehensive features provide invaluable insights into your child's digital activities, ensuring their safety in today's technology-driven world. We highly recommend MoniMaster to protect your child from potential online threats using platforms like OnlyFans.