Most of the time, you may find handling relationships the hardest thing to do. The main and the most important factor in romantic relationships that keeps getting challenged is trust. When two people are together, there will be many times when one's imagination would be on wild horses as the other gets busy in his/her life. Are you in a relationship, and have you ever felt your partner is cheating on you? Well, who knows, you just imagine things, or it might be a reality that you are ignoring many red signs. So let's explore the 10 signs your girlfriend just slept with someone else.
1. She Is Not In The Mood For Sex
If you have a healthy sex life with your partner, you would certainly note changes when you no more have it. Things would be far more clear if you were in a relationship for a good long while. You would note if your girl is always reluctant to have sex and is making excuses to stay away from it. Does she always suddenly start feeling tired? There may be a chance that you are not getting it from her as she is getting it from someone else. You must not draw sudden and immediate conclusions but you must keep your eyes open.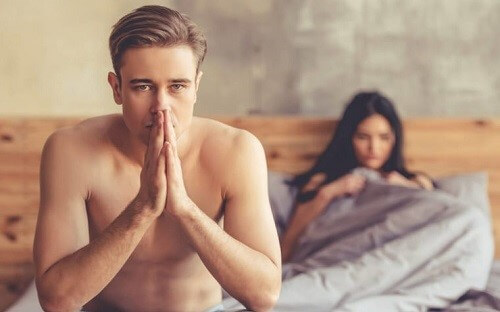 2. She Is Always Busy
Relationships feed on love and time is given. Time is such an asset that waters and harbors your relationship and keeps it healthy. If you note that your girl is not being a part of your sudden last-minute plans and is not also accommodating then you must be concerned. Girls love hanging with their friends, and definitely, you would be aware of your girl does so as well. If she keeps secrets and mostly doesn't know where she has been the previous day or night, you better be concerned. Some couples pick a day when they hang out together, and if your hanging-out plans are being canceled frequently, then you should be concerned. Have an eye on the fact that your girl is getting rid of your time together.
3. You Have Caught Her Lying Recently
When it's true love and honesty, relationships don't have lies. Yeah, if she is surprising you for your birthday, then she may lie about not being home early, and she would be hiding somewhere in the living room. But if she has lied about something else and you have caught her red-handed, then you must be open for future lies too. And should also keep an eye on the root cause of these lies. This can be a major one in 10 signs your girlfriend just slept with someone else.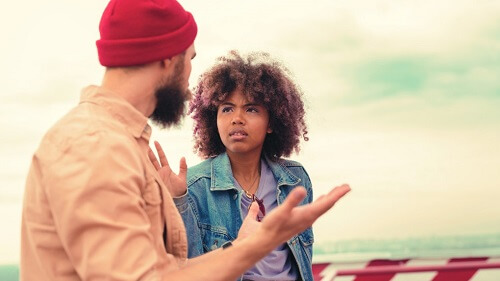 4. She Pays More Attention To Her Appearance
Women tend to pay more attention to their looks when starting to be in a new relationship. The thoughts of looking good to a new incoming life partner are what revolves around their head. If you have noticed that your girl has recently and suddenly started being too thoughtful about her looks, then you must be thinking about the reasons behind it. She may be just being cautious of her aging process or might be cheating on you. You must carefully explore the reasons behind it and must not believe anything that isn't with facts.
5. She Is Often Home Late From Work
When someone is in love, he/she would hate work and will keep running back to spend time with their partner. But if your girlfriend is cheating on you, then she may mostly be home late from work. She might be spending time with someone else and hence isn't in any rush to come home to you. Though you should not believe anything in a hurry, don't ignore this red flag in 10 signs your girlfriend just slept with someone else.
6. She Goes Out More Than Usual
If you are in a long relationship with your girlfriend,, you certainly would know her habits. You must be sure that she loves hanging out after office or at the weekend but stays in with you at other times of the week. If your girlfriend is going out just too many times in a week, maybe she is spending her time cheating on you. Make sure you know about her whereabouts if you are concerned.
7. She Stops Making Future Plans With You
Whenever people are in a loyal relationship, they are mostly thinking about a lifetime together. Your girlfriend may start thinking of your grandchildren's names too. But if she is cheating on you, then this relationship's future doesn't matter much to her. She would run away from the future's idea altogether and will like being only in the present. If she does this repeatedly, then make sure you also get to know the reason for it.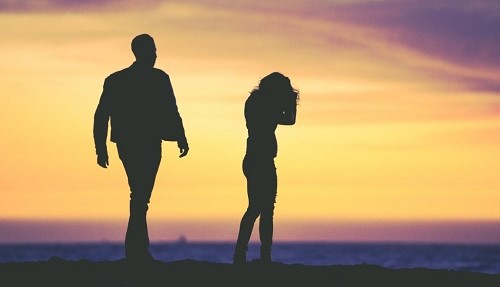 8. She Picks Up New Habits
Though new habits are not always bad, sometimes their origin might be a third person. We often adopt the habits of those who are around us. Your new office colleague can also transfer new habits into your life. People who we are close to leave a mark on our nature and make us develop new habits. But if you find no new person in your girlfriend's life and still find that she is adopting several new and strange habits, then she might be getting it from a bad source. She might be cheating on you and could have been adopting someone else's habits.
9. You Are Feeling Ignored
Your relationship will grow and flourish on attention and love. Attention to the small details of another person's personality is what waters the happy state of any relationship. You should never ignore the person you are in a relationship with. No matter how busy one gets or how hard it seems to reach out to the partner in love, people still make time if they are willing to. But if your girl is ignoring many details about your life, then maybe she is giving her attention to someone else. Before doubting her make sure you know that she isn't feeling stressed in her work life or something else.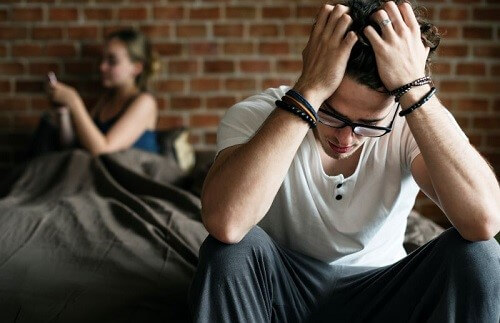 10. She Continuously Texting Late At Night
When you are with your loved ones, and when you finally catch their time, you put your phone away to talk to them. You try capturing their facial expressions while they tell something exciting about the day and try looking for answers in their eyes. But when you aren't even interested in anything they have to say, then people keep scrolling through their phones. If your girlfriend is also using her phone a lot at home and barely has some time free, then you need to be concerned. Hence try keeping an eye on the reason why she is always on her phone. Maybe there is some urgency going on in her work life, but you would certainly know if there would be. And if she is reluctant in telling you, then you should be concerned and investigate on your own.
If you don't find any way possible to investigate her then maybe MoniMaster can help. It is a phone monitoring tool that can track both Android and iOS devices. MoniMaster has several notable features that are given below:
Features of MoniMaster
Monitor 30+ files, including social apps and phone files, like WhatsApp, Snapchat, Instagram, Facebook, SMS, Calls, etc.

100% undetectable. Remotely tracks phone without knowing, and accesses phone files at anywhere and anytime

No need to root/jailbreak the target device

It setup procedures only cost 3-5 minutes
For more tracking features, you can refer to the free demo for detailed look.
These features will help you keep track of everything going on your girlfriend's phone. It works totally undetectable, and you can notice and know all that your girlfriend has been doing previously. If you notice the 10 signs your girlfriend just slept with someone else as mentioned above, then it's time to make sure of it. Through the MoniMaster Phone monitoring tool, you will be at ease that you know all that your girlfriend isn't telling you and all that she must tell you about.
Conclusion
Relationships are always of trust and confidence. But once you start seeing the 10 signs your girlfriend just slept with someone else, and then it's time to be aware. You need to notice all the small details of her whereabouts and where she has been. Our phones are the only things that are with us 24/7; hence they can reveal a lot about our current things. Hence to check her phone, you need to get an undetectable and winning phone monitoring app. MoniMaster has been gaining the trust of many users till now. You can also solve your mental quandary by keeping an eye on your girl's phone.