Is There Any Phone Location Tracker or Way I Can Find Out Where My Husband Is? It is an unspoken question often heard when trying to navigate digital connectivity and privacy, or simply feeling secure in relationships.
Today we're offering seven free strategies you can use to track your cell phones.
Signs that Your Husband is Cheating on You
Concerns of infidelity within your marriage may be unnerving, yet becoming familiar with its signs will enable you to address them more efficiently.
Here are a few signs that your spouse could be cheated on you:
Emotional Withdrawal:
If your husband seems emotionally distant and disengaged from conversations or family life, this could be an indicator that his affections lie elsewhere.
Guarded with Personal Devices:
Any increase in privacy on mobile phones and computers, such as changing passwords frequently or clearing history files frequently, can indicate something is amiss.
Unusual Expenses:
Be wary of spending that seems out-of-character or receipts that don't seem relevant - such behaviors could indicate activities you were previously unaware of.
Changes to Appearance:
Any increase in grooming efforts might indicate someone is trying to impress others with them.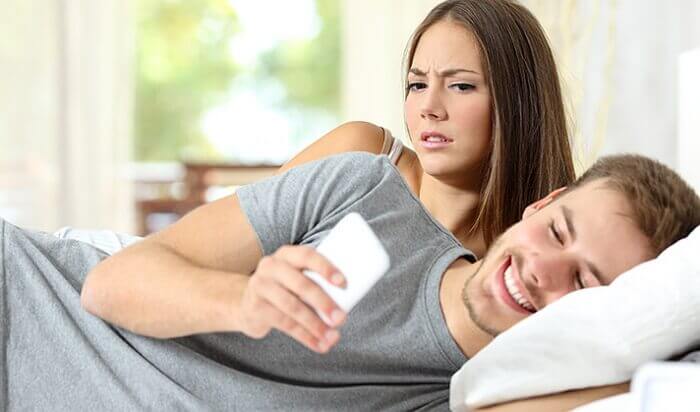 How To Track My Husband's Android Phone for Free: Use MoniMaster for Android
In 2023, technology has advanced to the point where tracking a person's whereabouts can be done discreetly and without permission. MoniMaster for Android is a prime example of this track phone technology, providing a suite of monitoring features. Below is an expanded guide on how to use the MoniMaster free app to track your husband's phone.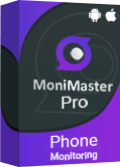 Key Features
Check and review every phone file; recover erased or lost files to avoid losing data.


Gather information from over thirty apps, including YouTube, Facebook, WhatsApp, Skype, Snapchat, Discord, and TikTok.


Utilizing remote tracking to determine the whereabouts of phones or establishing a designated safe area for children.


Record the target device's use in real-time from any location to get quick insights.


Log and analyze every keystroke performed on the device using keyboard logging.


How-to Steps
Step1. Sign Up
Visit MoniMaster's phone location tracker official website to create a free account with your email address, ensuring you receive all necessary installation guidance and tracking updates.
Step2. Installation
The next step is to pick a convenient method of payment by clicking the "BUY NOW" button, which will take you to a screen where you may choose between monthly, quarterly, or annual subscriptions.
Step3. Setup and Activation
Follow the on-screen instructions to set up and activate the free app to track your husband's phone services. Ensure you grant all permissions requested by the app for accurate location tracking.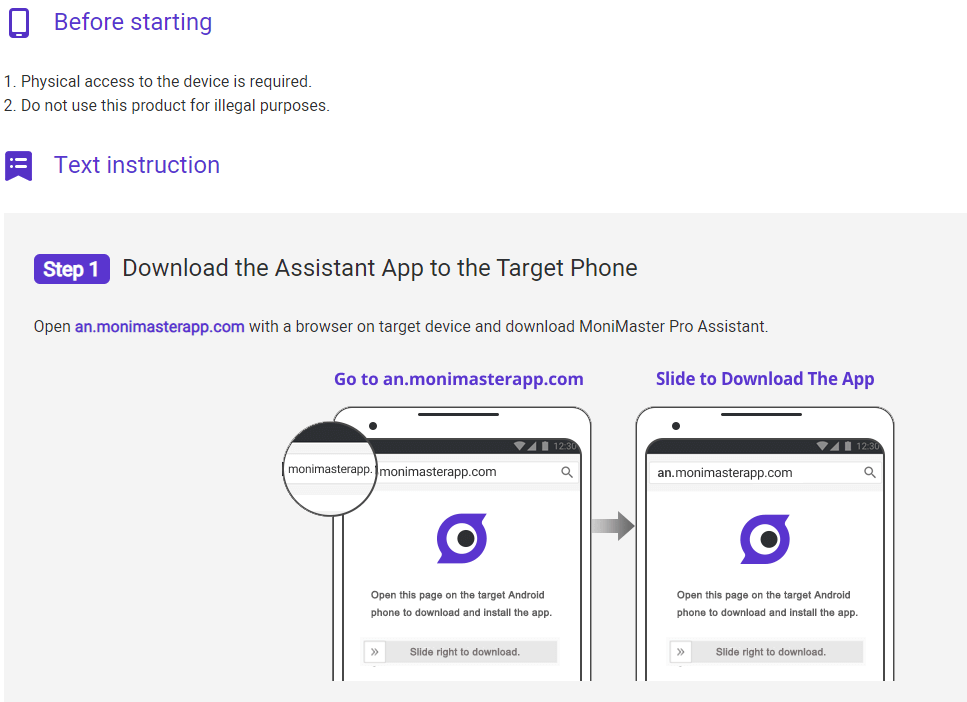 Step4. Monitor
Log into your MoniMaster dashboard from any browser to start monitoring the location data and receive real-time updates on the device's whereabouts.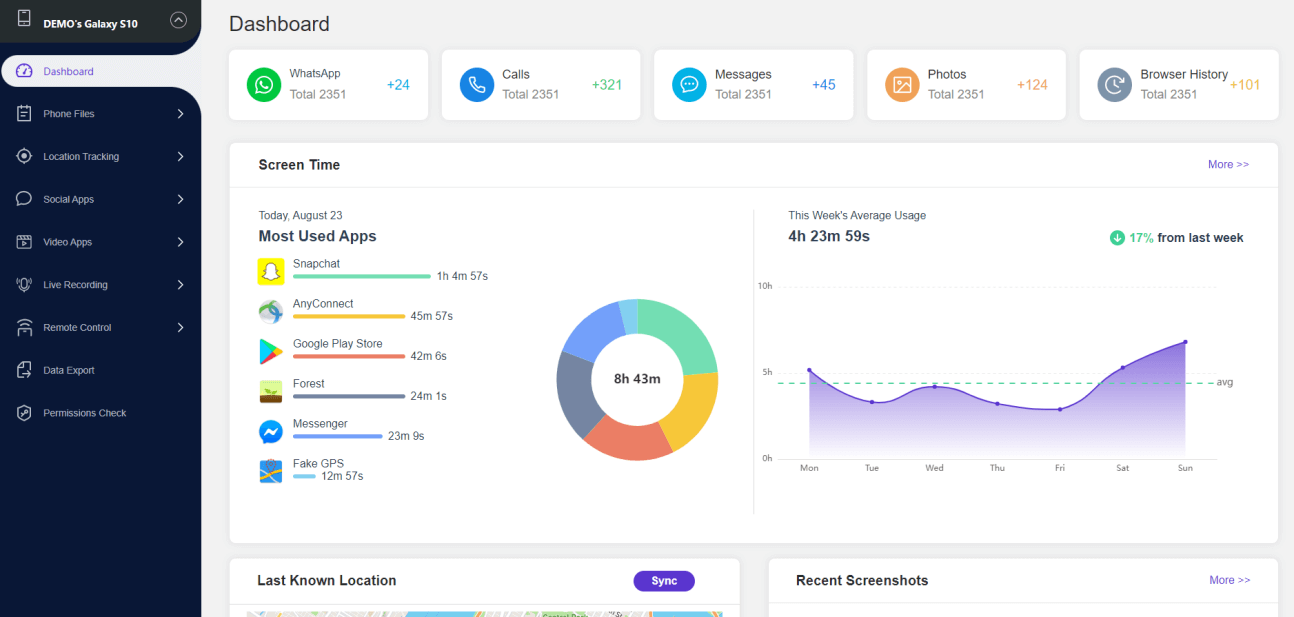 Other 6 Ways to Track Your Husband's Location
1. Mobistealth
Mobistealth is a comprehensive tracking solution that offers a range of surveillance tools. It's designed to provide peace of mind for those looking to monitor or track phone their loved ones discretely.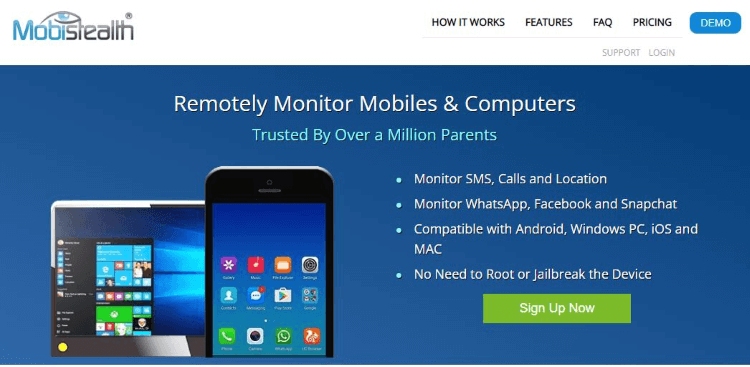 Key Features
Hidden Mode. Monitor Remotely & Discreetly in Real-Time.
Support All Android & iPhones. No Jailbreak/Rooting.
Get Started in 5 Mins & with 3 Easy Steps.
Pros
Offers a user-friendly interface for easy navigation.
Runs invisibly on the target device.
Cons
Installation may require brief physical access to the target device.
May not offer as wide a range of features for iOS devices.
Pricing
Premium Plan Available at $59.99 for 1 month, $79.99 for 3 months, $149.99 for 12 months pricing.
2. CocoSpy
CocoSpy is a trusted name in the mobile monitoring space, offering tailored services for both parental control and relationship oversight.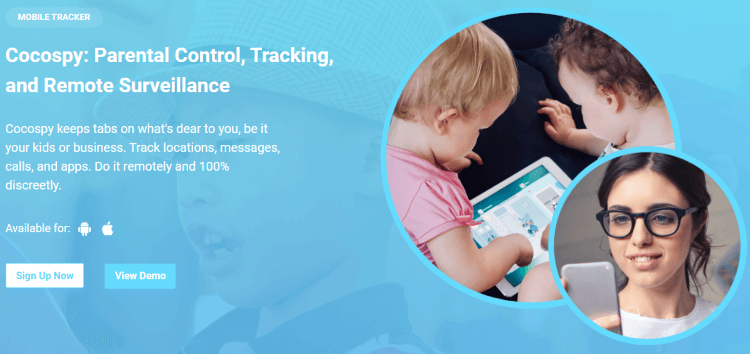 Key Features
Check all incoming and outgoing calls.
View call durations, timestamps, and call frequency.
Look over a list of the most popular contacts.
Pros
No need to root or jailbreak the target device.
Offers a demo version to try before purchase.
Cons
Features may vary significantly between Android and iOS platforms.
Some advanced features require premium subscriptions.
Pricing
Premium Plan Available at $49.99 for 1 month, 89.99 for 3 months, 149.99 for 12 months pricing.
3. Spyera
Spyera provides a powerful technology suite for real-time tracking and monitoring, with a focus on undetectability and a wide range of device compatibility.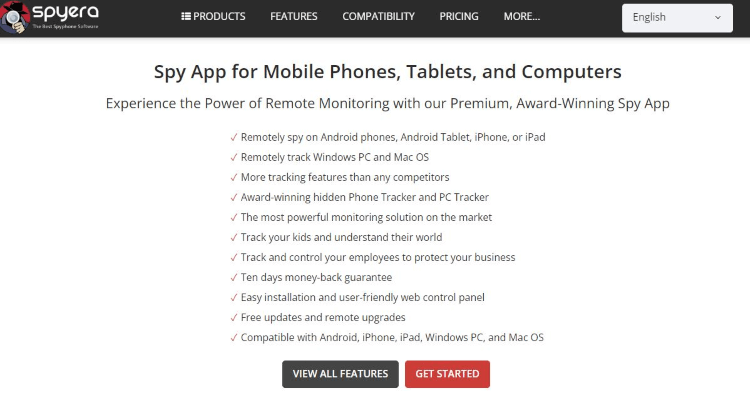 Key Features
More tracking features than any competitors.
Award-winning hidden Phone Tracker and PC Tracker.
The most powerful monitoring solution on the market.
Pros
Comprehensive device control and monitoring.
Supports a wide array of devices, including tablets and computers.
Cons
More complex setup process.
Higher cost compared to other options.
Pricing
Premium Plan Available at $49 for 1 month and $199 for 12 months pricing.
4. Spynger
Spynger is known for its straightforward approach to tracking phones, delivering essential monitoring functions without unnecessary complexity.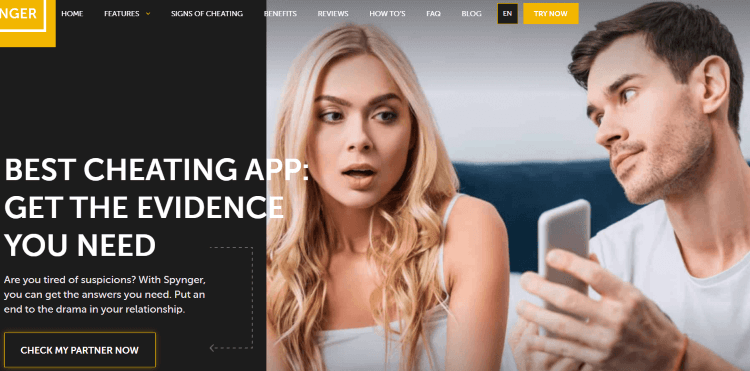 Key Features
Spy on chat applications, including dating app.
Works on all mobile devices.
Hidden Screenrecorder.
Pros
Ideal for those new to mobile tracking.
Affordable option with essential features.
Cons
Lacks advanced features found in other apps.
May not be as stealthy as other solutions.
Pricing
Premium Plan Available at $45.49 for 1 month, $77.99 for 3 months, $129.99 for 12 months pricing.
5. iKeyMonitor
iKeyMonitor pitches itself as an all-encompassing monitoring app, focusing on keylogging and environmental recording.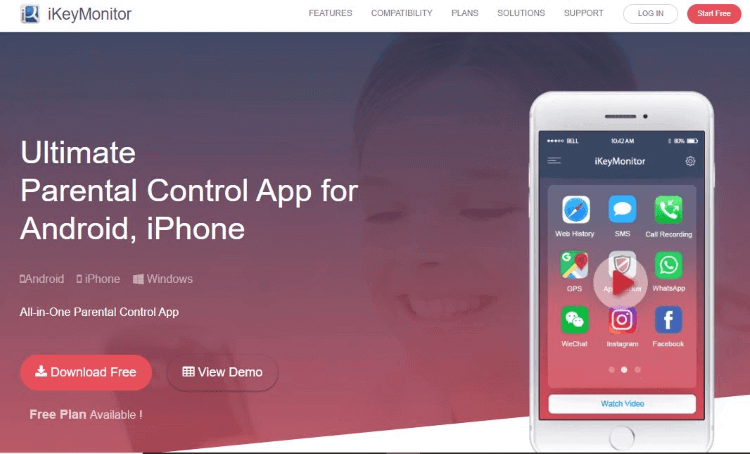 Key Features
Supervise and track chat conversations on various messaging platforms such as WhatsApp, Facebook, WeChat, and others.
You may capture ambient sound on a flexible timetable or set schedules to restrict how much time you spend looking at a screen.
Record both inbound and outbound calls. Utilize the inbuilt call recorder to capture calls.
Pros
Offers a free plan with basic monitoring features.
Comprehensive tracking and recording capabilities.
Cons
Interface can be overwhelming due to the volume of data.
Full features require a subscription.
Pricing
Premium Plan Available at $59.99/month
6. FlexiSPY
FlexiSPY stands out in the market with its advanced interception capabilities and range of monitoring features.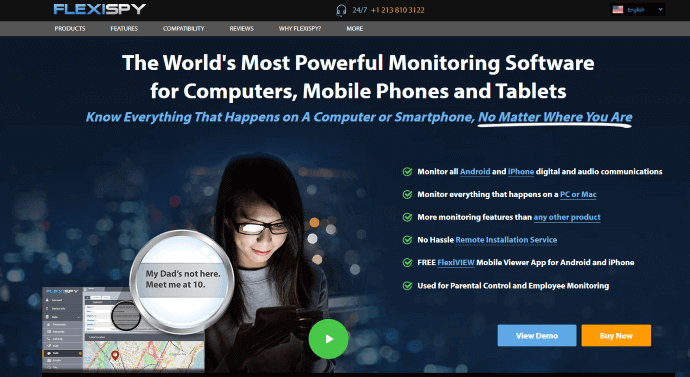 Key Features
Remote Installation Service without any complications.
A free version of the FlexiVIEW Mobile Viewer app is available for both Android and iPhone users. 
Can Be Employed for Both Parental Control and Employee Monitoring.
Pros
Robust and feature-rich for in-depth monitoring.
Offers a live demo to preview the app's capabilities.
Cons
Requires rooting or jailbreaking for full functionality.
Can be on the more expensive side of the spectrum.
Pricing
Premium Plan Available at $79 for 1 month, $119 for 3 months, $179 for 12 months pricing.
What If I Find My Husband Cheating on Me?
Discovering that your spouse is cheating on you can be an extremely difficult and emotionally challenging experience. If you find your husband cheating on you, here are some methods you can consider:
Gather evidence discreetly: Collect any concrete evidence, such as messages or photos, to have a clear understanding of the situation. This evidence can help you make informed decisions about confronting your husband or seeking professional help.


Seek support from loved ones: Reach out to trusted friends or family members who can provide emotional support and guidance during this challenging time. They can offer a listening ear and help you process your emotions.


Consider couples therapy: Engage in couples therapy to address the issues in your relationship. A professional therapist can facilitate open communication and help both of you work through the challenges, potentially rebuilding trust if desired.


Prioritize self-care: Focus on your emotional well-being by practicing self-care activities such as exercise, meditation, or therapy. Taking care of yourself is crucial during this difficult period.


Remember, every situation is unique, and it's important to prioritize your own well-being and make decisions that feel right for you.
Conclusion
Navigating the complexities of a relationship in the digital age can be challenging. This article provided insights into seven effective ways to track my husband's location for free, with a special focus on the comprehensive MoniMaster a phone tracker app.
Whether for peace of mind or addressing suspicions, these tools offer discreet and reliable solutions. Remember, using such a phone location tracker should be balanced with respect for privacy and ethical considerations. MoniMaster, with its user-friendly interface and robust features, stands as a recommended choice for those seeking clarity and reassurance in their relationships.