Discover the secret to monitoring your spouse's iPhone discreetly using iCloud. Are you curious about how to spy on your wife's iPhone or track your husband's device without them knowing? Look no further!
In this article, we will reveal the most effective and undetectable method to spy on your spouse's iPhone using iCloud. Learn how to access their contact history, photos, videos, current location, and even iCloud drive data—all without raising suspicion. Start monitoring your spouse's iPhone today!
Using iCloud to Spy on Spouse Is 100% Possible
Unlock the power of iCloud spyware to uncover the truth about your spouse's activities. iPhone uses iCloud to backup and store the information, which gives you an opportunity to spy on iPhone without apple ID and password.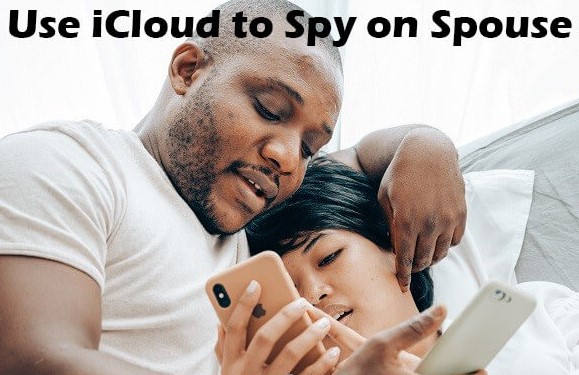 For example, if your spouse leaves an intimate contact name of his lover or has photos of his girlfriends, you can view all of these information through iCloud monitoring. Even if he deleted those evidences of infidelity in his iPhone, you can still track and export them to question your spouse about his affairs.
Moreover, you can use iCloud to find my spouse's iPhone at any time. In this way, you can catch them at the exact location and find if they are cheating on you.
How to Spy On Spouse iPhone? -The Most Effective Way
MoniMaster for iCloud is the best tool to spy on your spouse iPhone, it's a iCloud spyware to monitor spouse. With MoniMaster, you can check the iPhone of your spouse all the time, and find if they are cheating on you or not.
Now MoniMaster offers a number of coupon codes that allow customers to receive special discounts on MoniMaster products. Use it and enjoy our products!
Coupon Code:
30% off Coupon Code: 70Sepcial
Features of MoniMaster for iCloud:
iCloud Monitoring: Gain access to the target device's iCloud account and monitor various activities, including contacts, messages, call logs, photos, videos, and more.
Real-time Data Sync: MoniMaster ensures that you receive real-time updates of the target device's iCloud data, allowing you to stay up-to-date with the latest information.
Deleted Data Recovery: Even if the target user deletes data from their iCloud account, MoniMaster can display the deleted content, like seeing deleted messages on iPhone, providing you with a comprehensive view of their activities.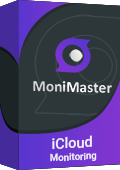 Location Tracking: Track the real-time location of the target device using iCloud, enabling you to know where the device and the user are at any given time.
Stealth Mode: MoniMaster operates discreetly in the background, ensuring that the target user remains unaware of its presence, allowing you to monitor their iCloud activities covertly.
How to Spy on Wifes Or Husband iPhone By MoniMaster?
You can follow the under given guide to monitor the iPhone of your spouse through MoniMaster.
Step 1. Sign up for an Account
Click "Sign up" to get started. You need to register a valid account by using an available email, and then website will automatically jump to the purchasing page. You can buy any plan for the iCloud product.
Step 2. Enter Setup Guide and Verify iCloud Credentials
After finishing your purchase, you will go to "My Products and Orders Management". You only need to follow to "Setup Guide" to verify iCloud credentials of your spouse's iPhone.
If you get any trouble in this step, you can refer to Two-Factor Authentication in the next part.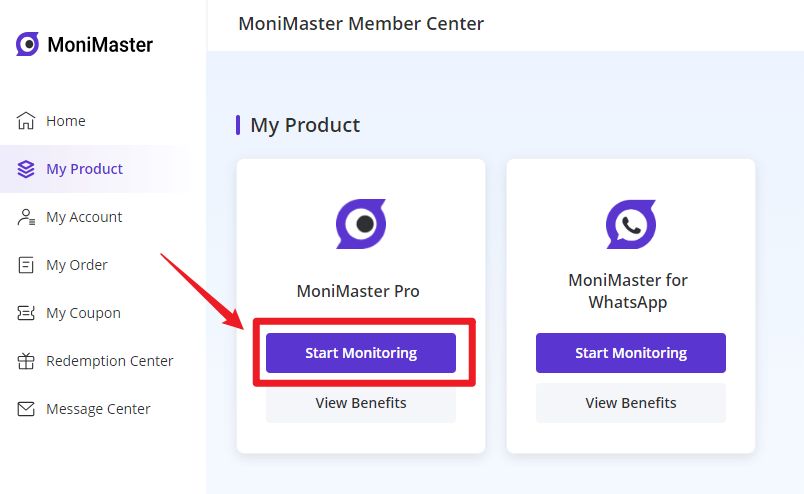 Step 3. Start to Use iCloud to Spy on Spouse
You are ready to monitor the iPhone of your spouse. You can go to the web control panel to check whatever you want.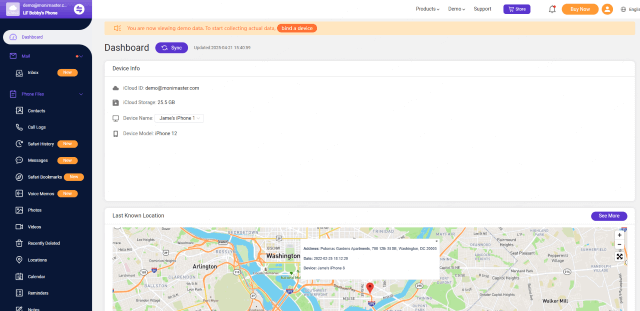 Advantages of MoniMaster for iCloud:
It is quite easy to use, since there is no need to jailbreak or install an app.


It can monitor remotely and will never be noticed by the monitored person.


It's more affordable than its competitors, which only costs 0.28$ a day.
MoniMaster offers a free demo to you, which helps you better know about the features of this iCloud Monitoring tool. Furthermore, the customer services are available for 24 hours every day; you can contact them in case of any problem.
3 Other Ways to Monitor Spouse iPhone
How can I spy on my partners iPhone? There are three other ways to spy on wifes iPhone. Keep reading!
1. Spy with Apple ID
Are you looking for ways to track your spouse's iPhone without their knowing? One effective method is to use their Apple ID to track their device. By accessing the backup registry of the iPhone through the Target's Apple ID, you can gain valuable insights.
This approach can be particularly useful if you are trying to find your husband's iPhone or locate your wife's iPhone.
Requirement:
Knowledge to access Target device data;

Target device;

Internet access.
How Do I Find My Wife's iPhone By Apple ID?
Step 1. The first step you need to do to spy on the iPhone is to get the Apple ID.
Step 2. Then you need to go to Gateway.iCloud.com and log in using your Apple ID and password. If the device is asking you to merge, give accept.
Step 3. Once done, you can select the options; you can choose such as email sync or message sync depending on what you want to monitor.
When you enable iMessage, you need to provide the target's Apple ID and password. Once these steps are done, you are now ready to view the activity of the target's device. Also, when the target's iPhone backup is not enabled, you need to physically enable the setting in the target device for seamless monitoring.
Limitations:
In this method, you can monitor iMessage but not any social media conversations. Also, you can monitor the target's device activity only when it is synched.
2. Use Google Timeline to Find My Spouse's iPhone
One of the easiest ways to spy on spouse or find husbands iPhone is to use a Google timeline, and it is a much more location tracking tool rather than a spy app. Discover how to monitor your spouse's iPhone or find your husband's iPhone with ease using Google Timeline.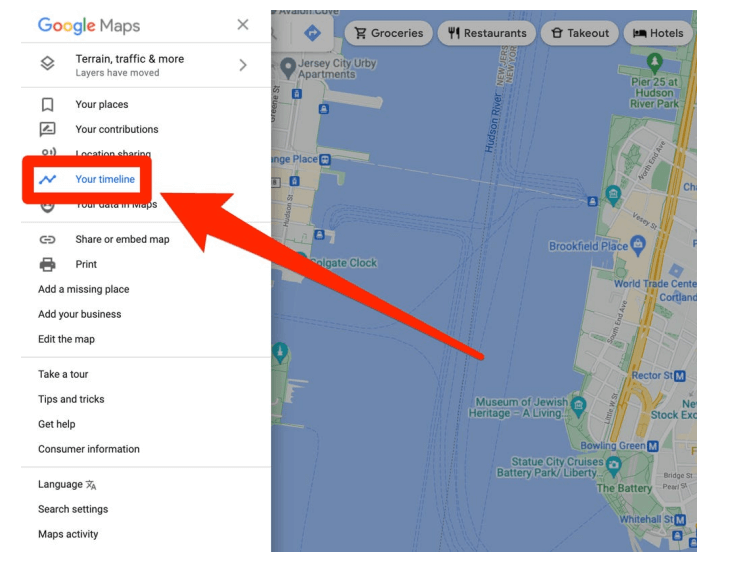 Requirement:
Device to track the target device's location.


Access to target device GPS history.
How to Spy on Wife's iPhone By Google Timeline:
If you have access to the target device's Google timeline, you can track them using your phone. And you can check the location history details with the time on your android phone.
Limitations:
Google timeline can be only used to track locations, and it cannot be used for tracking any other target device activity.
3. Spy with a Recovery Stick
If you have doubts about how to spy on your spouse's iPhone, especially if you suspect infidelity? Rest assured, you're not alone in this situation.
One effective method to monitor your spouse's iPhone is by utilizing a recovery stick. This handy device, resembling a pen drive, allows you to access and monitor various aspects of the target device, such as SMS messages, internet history, and even deleted contacts. With the iPhone recovery stick, you can gather the evidence you need to address your concerns and gain peace of mind.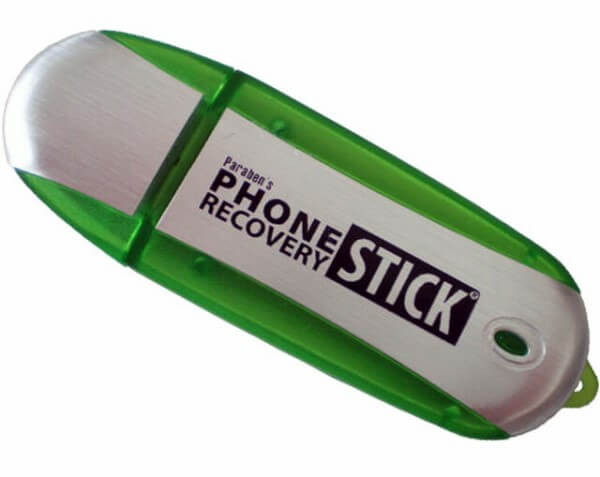 Requirement:
Desktop/Laptop(Windows) with a USB port option.

iPhone Recovery Stick

Access to Target device
How to Spy with a Recovery Stick:
Step 1. The first step is to connect the target iPhone to the USB port in the desktop or laptop.
Step 2. Once the target device is connected, you need to plug in your recovery stick with another USB port.
Step 3. The recovery stick takes 10 -15 minutes to complete the recovery process.
Step 4. Moreover, it retrieves the deleted and hidden information that exists in the target device from the cache.
Limitations:
The recovery stick allows you to monitor activities only from certain social media networks such as Facebook, Textplus, and KIK.


Also, you cannot view your content in a dashboard on your phone.
2 Things You Should Check to Ensure Monitoring Successful
1. Get Your Spouse's iCloud Account and Password
The first key to get started with using iCloud to spy on your spouse is to gain their iCloud account and password. Only if you get this two information can you move on to the next step. Since you must know your spouse well, it would not be a difficult issue.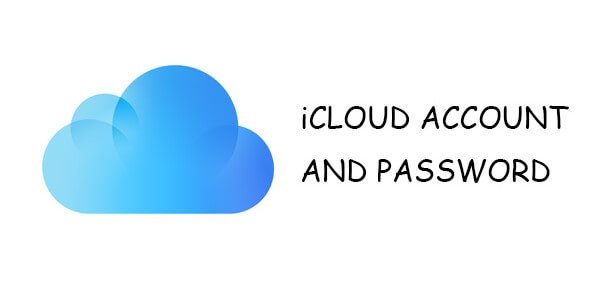 2. Two-Factor Authentication
Apple has started the use of two-step authorizations for all the Apple ID and iCloud accounts. As the user enters the username and password, a text message containing the verification code is sent to the registered device.
So, if the two-factor authentication is enabled on the target iPhone, you will need to have physical access your spouse's iPhone to get the verification code once you enter your spouse's iCloud account and password.
You can also add your phone number as a trusted device on the target iPhone once you get your spouse's iPhone. You can follow the given steps:
1. Take the target iPhone, and go to the settings
2. Then go to Your Name > Password and Security
3. Then go to Your Name > Tap the Edit button, and add the trusted device
Once you have successfully added your number as the trusted device, you will not need to get verification code on the target phone anymore.
Bonus: How to Get My Spouses iCloud Password?
1. Get iCloud Password on Setting
The most searched query is how to get my wife iCloud password, and it can be done in two ways. The first way is to get the iCloud password on the setting.
How to do it:
You need to navigate to settings and then to passwords and accounts.


From the list of passwords, you can get the one that is linked with Apple ID.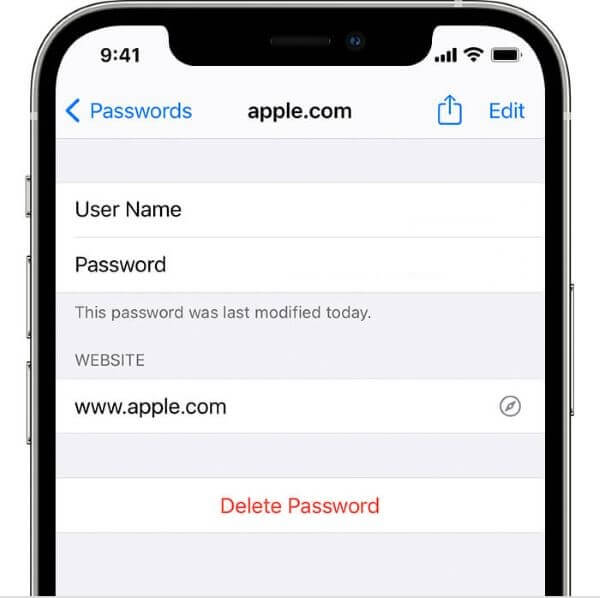 2. Get iCloud Password on Google Chrome browser
The second way to get the iCloud password is through the Google Chrome browser. Now, let's check out the steps for the same.
How to do it:
Go to the chrome browser and click the settings and then the autofill option.


Now you will find the passwords page and search for icloud.com.


Just click on the eye icon on its right side; if the target device is password protected, you need to provide the access password.


Then you can find the stored iCloud password on the browser screen.
FAQs about Using iCloud to Spy on Spouse
1. Can I spy on an iPhone without the device?
Yes, you can spy on an iPhone without touching the target device, and it is effortless. Since iOS has a cloud storage option, you can monitor the target device activity through the iCloud service. So there are no spying apps required to install on the target device to track the activities.
2. How can I find my iPhone without Apple ID password?
Go to Find my iPhone app in your friend's iPhone and remove the other user ID in the app.

Now, click the forgot Apple ID option and follow the instructions mentioned.

Once you logged in, you can see your device movements tracked in real-time with the help of GPS.
3. Can someone read your text messages through iCloud?
Yes, anyone can read your text messages on iCloud that are sent or received at any time. As long as the sync option is enabled on the Apple devices (iPad, iPod, iPhone, MAC), the messages on iOS can be viewed.
Conclusion
Using iCloud to spy on spouse is an easy task if you use MoniMaster for iCloud. It gives you a way to monitor all the important iPhone activities without them knowing. Above all, MoniMaster does not require jailbreaking or installing a spy app, which will make your spy activity even more invisible. So, go ahead and sign up for MoniMaster. Once you acquire it, you will not regret it!