Discover the untold secrets of Telegram with our groundbreaking article on "How to See Deleted Messages On Telegram." Have you ever wondered if it's possible to retrieve those elusive deleted messages? Well, wonder no more!
In this captivating piece, we unveil five ingenious methods that will empower you to recover deleted messages on Telegram. From accidental deletions to uncovering hidden conversations, we've got you covered.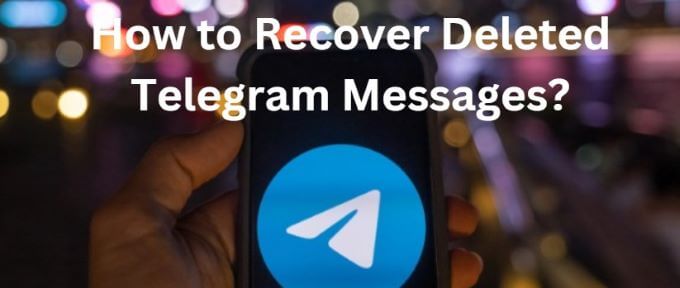 Can You Retrieve Deleted Messages on Telegram?
The short answer is yes; you can retrieve deleted messages on Telegram, even on deleted messages on Instagram, but it's not as straightforward as pressing an "Undo" button.
Whether it's an accidental swipe or a message you wish you hadn't erased, Telegram provides several methods to recover deleted messages, ensuring that your conversations remain intact. Here are 5 ways on how to see deleted messages on Telegram.
How to See Deleted Messages on Telegram?
1. Export Telegram Data - For PC
If you're determined to uncover those elusive deleted messages on Telegram, one reliable approach involves exporting your Telegram data to a computer.
Steps:
Start by launching the Telegram desktop application on your computer.


Click on the three horizontal lines in the upper-left corner to open the menu. Then, select "Settings."


Scroll down in the settings menu until you find the "Export Telegram Data" option. Click on it.





Choose the date range for the data you want to export.


Telegram will prompt you to select a destination folder on your computer to save the exported data.


Finally, click the "Export" button, and Telegram will create a ZIP file containing your chat history, including deleted messages.
Limitation:
However, it's important to note that while this method allows you to retrieve a backup of your chats, it may not necessarily include recently deleted messages. To recover recently deleted messages, we'll explore other strategies later in this article.
2. Recover Deleted Telegram Messages On MoniMaster
For those seeking a user-friendly solution to recover deleted Telegram messages, MoniMaster comes to the rescue. This versatile software offers a seamless approach to retrieve your lost conversations, providing an efficient means of restoring deleted messages on Telegram.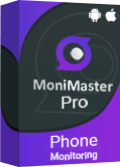 MoniMaster Key Features.
Check all incoming and outgoing calls & SMS.

Spy on social media apps like WhatsApp, Instagram, Snapchat, Facebook, Viber, WeChat and more.

Track boyfriend or girlfriend cell phone location in real time and view location history.

Remotely listen to phone surrounding and record the surroundings of the target device.

Capture screenshots of the target phone's screen remotely.
Steps:
Begin by downloading and installing MoniMaster on your computer. Make certain to adhere closely to the installation instructions.


Launch MoniMaster and create an account. You will be required to furnish essential information to establish your account.


To recover deleted Telegram messages, you must install the MoniMaster on the target device.


Once the MoniMaster is setup on target device, go to the MoniMaster dashboard and it will grant you access to a wealth of data, including deleted Telegram messages. Navigate to the Telegram section in the dashboard.
Limitation:
This method requires physical access to the target device, which may not be feasible in all situations.
3. Search Saved Messages
Telegram provides a feature that allows users to save important messages within chats. This built-in feature can be your secret weapon when it comes to retrieving deleted messages on Telegram.
Steps:
Launch the Telegram app on your mobile device or desktop, ensuring you're logged in to the same account where you want to retrieve deleted messages.


Look for the "Saved Messages" chat, which is typically pinned to the top of your chat list. If you don't see it there, you can access it by opening the menu and selecting "Saved Messages" or "Saved."





Once you're in the "Saved Messages" chat, scroll through your saved messages to find the ones you're looking for. Telegram stores these messages separately, even if they were deleted from their original chats.


When you locate the deleted messages, you want to recover, simply tap or click on them to view their content. You can now take screenshots or copy the text for safekeeping.
Limitation:
This method is effective for retrieving deleted messages that you consciously saved in the "Saved Messages" chat. However, it won't help you recover messages that you didn't manually save or ones that were deleted from this specific chat.
4. Telegram Undo Delete Feature
Telegram introduced an "Undo Delete" feature to alleviate the frustration of accidental message deletion. This feature can be a lifesaver when you've removed a message by mistake, allowing you to quickly recover the deleted telegram messages without the need for third-party tools or complex procedures. But if you need to hack telegram without knowing, you still need the hack tools.
Steps:
When you delete a message in Telegram, a prompt appears at the bottom of your screen, offering you the option to "Undo Delete." This prompt typically lasts for a few seconds, giving you a brief window of opportunity to recover the message.


To retrieve the deleted message, simply tap the "Undo Delete" option that appears after you've deleted it. This action will restore the message to its original location in the chat.


You'll receive a confirmation message indicating that the message has been successfully recovered.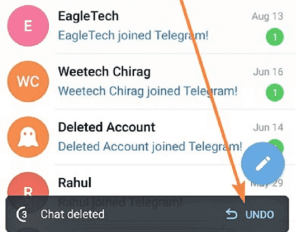 Limitation:
While the Telegram "Undo Delete" feature is a straightforward and convenient way to recover recently deleted messages, it has a significant limitation—it only works for messages deleted within a short timeframe (usually a few seconds) after deletion. Once the prompt disappears, you won't have the option to undo the deletion using this method.
5. Find Telegram's Images Folder
Telegram often serves as a repository for countless images shared in chats and groups. If you've deleted an image but wish to recover it, you can try locating Telegram's images folder on your device.
Steps:
On your mobile device or computer, open the file manager application or file explorer.


Depending on your device's operating system, Telegram's folder may be located in different directories. Common locations include the "Internal Storage" or "SD Card." Look for a folder named "Telegram" or "Telegram Images."





Within the Telegram folder, you'll likely find a subfolder labeled "Media" or "Images." Navigate to this folder to access a collection of images that were sent and received in your Telegram chats.


Once in the Media/Images folder, you can browse through the images and search for the one you want to recover. Deleted images may still be present in this directory.


To recover a deleted image, simply copy it to another location on your device or restore it to its original location.
Limitation:
It relies on the assumption that the images were not permanently removed from your device's storage. If the images were deleted and then cleared from the device's recycle bin or trash folder, they may not be recoverable through this method. Additionally, it is limited to image files and does not apply to other types of media or text messages.
Conclusion
In the digital world, where messages hold immense value, the ability to recover deleted Telegram messages is a lifesaver. We've explored various methods to retrieve these valuable threads, from Telegram's built-in features to third-party solutions.
For a user-friendly approach, consider MoniMaster — a reliable tool that simplifies message recovery, ensuring your important conversations are never truly lost. Give MoniMaster a try and regain control over your Telegram messages today.