There are lots of benefits you can attain if you use spy screen recorder on your iPhone, Android Phones, or any technological devices. One of which is you can be discreet when it comes to saving important video calls.
Also, with spy screen recorder apps, you can easily observe your child or loved one's device in real time without them knowing. Once installed, it functions in the background and records all phone activity in sight.

Why Use a Secret Screen Recorder?
It allows the user to record call logs and messages.

A spy screen recorder takes a step by step video of what is happening on their phone – including phone call and messages which can be useful if they want to send evidence to someone else.

The list of websites visited can be tracked.

Some individuals who use screen recorders wants to document their computer usage and track the websites they just visited.

Spy Screen Recorders have GPS tracker.

GPS trackers are used for all sorts of purposes. Especially if someone wants to see the locations of their spouse, kids, or anyone who needs to be look after.
Best 5 Secret Screen Recorder
For you to get all these features, pick among the following Best 5 Secret Spy Screen Recorder.
1. MoniMaster
It is an online screen recorder and Android, iOS monitoring product that allows parents to monitor, control, and access various phone data of their children.
NOTE:
Monimaster is an useful parental control app. It supports Android and iOS devices. Next we introduce Monimaster for Android in detail including its features and installation steps.
If your target one is an iOS user. You can click the "View Demo" button to know more features about iOS Monitoring.
Features of Monimaster
Monimaster can supervise more than 20 file types like social app messages or any kind of media.
Refrains users from doing jailbreaking. Meaning, your data is more secured and increase your success rate to monitor.
All data can be transferred to personal computer – this is in particular to parents who wants to track and keep the data. (Only Monimaster have this feature among its competitors)
With only $9.16 monthly payment, Monimaster is considered inexpensive and reasonably priced.
A professional and technical support specialist when it comes to monitoring.
Steps of Monimaster
In addition to the benefits given by Monimaster, you can also avail this with just 3 simple steps.
Step 1. Create a Monimaster valid account..
Click the button "Sign Up". Use an authentic email address and fill out all the necessary details. After that, you will be able to purchase a license and take advantage on all the features of Monimaster.
Step 2. Install the MoniMaster app on the target phone.
Then, the website will lead you to "My Product" page. Find the plan you just purchased and click "Setup Guide" option to learn how to download and install the app on the devices you want to monitor.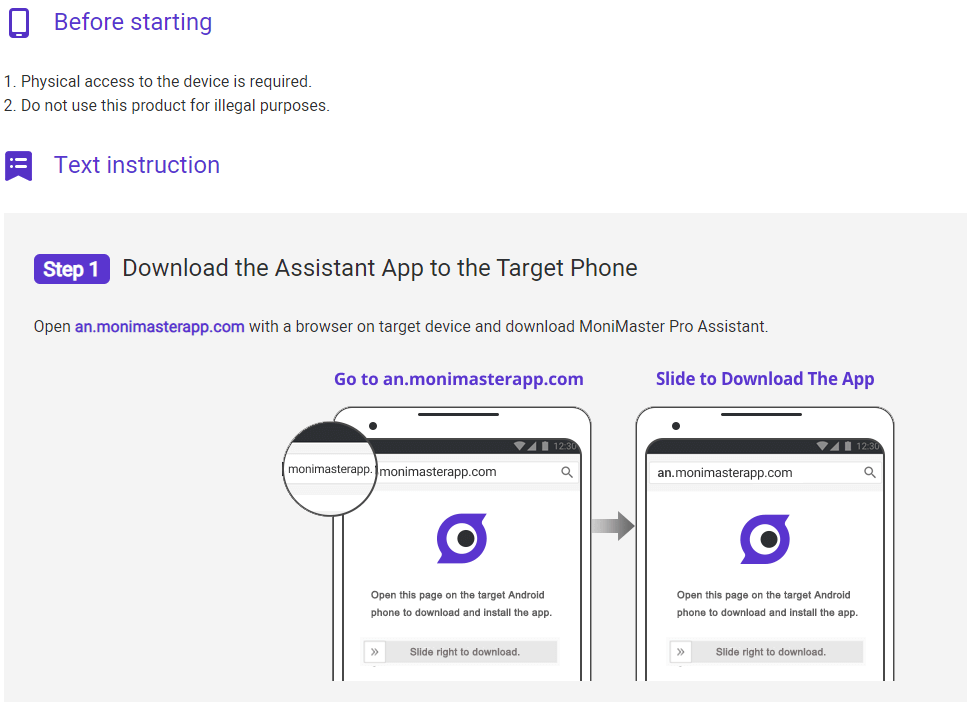 Step 3. Authenticate your Setup and start using Monimaster.
Once you are done installing it on the target device, verify setup at the bottom of the "Setup Guide" page. This is where you are able to check all the data types you want to supervise on the Web App.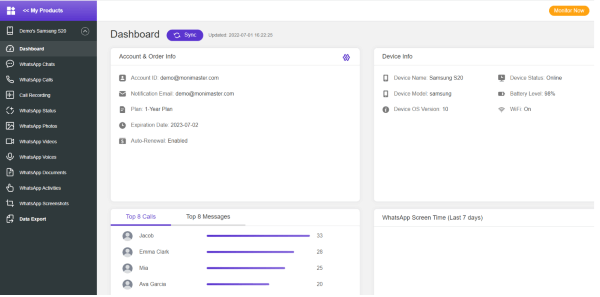 2. Hidden Screen Recorder
This hidden screen recorder is a stop spy screen recorder Pro APK that can be downloaded to a phone and use to record what is happening on the screen while it is being out of sight.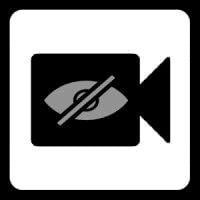 For Device: Android and iPhone
Rating: 10/10
Features: Users can record unlimited videos here with unlimited duration, block any certain phone numbers, and has tracking voice notes.
Pros
Can schedule records, quality record frame, and automatically starts after reboot.
Cons
Easy to open data folders and no parental notifications.
3. BlurSPY
This secret spy screen recorder is recognized as one of the best application and Best Parental Control Software. This application is easy to conceal, which means they can be used with any device especially computers.

For Device: Web App and Windows
Rating: 10/10
Features: Activity monitoring, email monitoring, browsing history, time tracking.
Pros
BlurSPY can be customized and fully support your preferred devices.

It can also be used for businesses such as Startups and SMEs.
Cons
Platform not available in mobile devices such as Android and IOS.

Advanced features should be added.
4. Spy Monitor Screen Recorder
Also known as "Internet Screen Recorder", this application cannot be used without utilizing the internet. Spy Monitor Screen Recorder allows you to record screen activities of each window resolutions. However, this software is specifically made for windows versions so Android, Mac, or IPhones are not supported.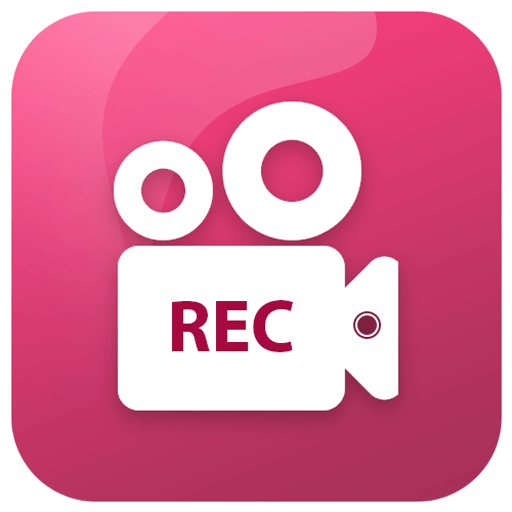 For Device: Windows
Rating: 8/10
Features: Store captured data with two different formats (AVI or WMA), user friendly interface, easy viewing of recorded files, and powerful password protection.
Pros
Because of the user-friendly interface, this software is easy to use and can save you a lot of time.
Cons
Platform not available in mobile devices such as Android and IOS.

Other languages are not available except in English.
5. SP Camera
SP Camera is made only for IOS users. That's why it's only available in the AppStore and can only be downloaded on IPhone, Ipad, or Apple Watch. Aside from recording all the movements on your device, SP Camera has a motion sensor that will automatically save data or recorded videos once it senses any movement.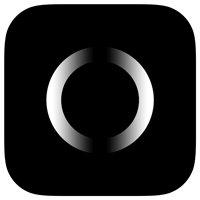 For Device: iPhone
Rating: 9/10
Features: Capture data while the app shows a fake background, simulate browsing webs, shows a time clock or fake image while recording, built-in photo timer, hide all the UI control buttons.
Pros
Record videos in fast motion action or time-lapse, double cameras, has motion detectors.

SP Camera also has automatic mode where users can perform and record actions automatically after the app launch.
Cons
Platform not available in devices such as Android and Windows.

The built-in gallery viewer is unable to play slow motion videos.

You have to first save it on your camera roll and play it through Photos app.
Frequently Asked Questions (FAQs):
1. Can screen record be detected?
Screen recorders don't have event trigger structures. So there's no way that your recording will be detected. But there are apps that can detect screen recording so you better watch out.
2. How do I know if my phone screen is being recorded?
Flashing of a blue or red screen, automated settings, unresponsive device, and a background noise are some of the signs that your phone screen is being recorded. So make sure to listen and assess your phone always.
3. Can someone screen record my phone without me knowing?
Yes. There are lots of spy applications that can be downloaded over the internet. These apps can sit on your phone and record everything you do without even knowing.
Conclusion
A spy screen recorder is an excellent way to keep tabs on what's going on from a distance. You can use this for anything: your business, your home, you children, or any other secret that needs to be kept safe and sound.
Use Monimaster as your Spy screen recorders monitor your small children. It is nearly impossible to keep an eye on what they do all the time, but Monimaster will capture everything they do on your computer or phone.