There are many reasons one may try to track a phone number. There are several applications out there which can be useful to track a cell phone number. Some are paid while the others are absolutely free to use. With so many options, you may naturally get confused as to which application is the best for you. In order to make the selection process easier for you, we bring some of the best phone number tracking applications in 2020 for you. The applications mentioned below are great in tracking the location and other information of the phone just by knowing the phone number. Know more about why we would need to track phone number free and how we can do this by reading further.
Part 1: We Do Have the Need in Phone Number Tracking
One of the most common reasons why you would feel the need to track phone number free is to check where your friends and family are. It may be because you want to keep a tab on your kid's activities or would want to know the whereabouts of your spouse. Basically you would want them to be safe and know if they reached home, school or office in time.
Another reason where one may need to track a cell phone would be when their cell phone has got stolen. You have absolutely no clue where your cell phone is and want it back as soon as possible. You can track its location through the cell phone carrier network.
You can be in a completely different scenario as well where you have got a call from an unknown caller and want to find out more about who is calling. Several people get many spam calls as well; these trackers can help you identify such callers.
Part 2: Top 5 Tools to Track Phone Number Free Online
Phone number tracker tool have made our lives pretty easy by offering a convenient and easy solution to track a cell phone number. If you are wondering how to track a phone number, here are the top 5 cell phone number tracker tools of 2020 which can help you track any cell phone number.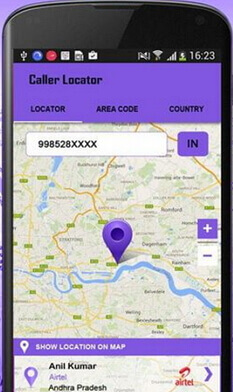 If you want a phone number tracker tool for your Android phone, this tool is great for you. It is designed in such a way that any novice user can install and use it to track a phone number. All you have to do is simply enter the cell phone number after downloading the app to your phone and you will get all the required details related to the phone number instantly.
Through this app you can even find out the location and the time when the device carrying the cell phone number was used. It works beautifully with Google Maps to show you the exact location of the phone number. People residing in major countries like India, USA, Canada etc, can access this tool for their needs. It also features the Caller ID function through which you would instantly get to know who is calling if the call is incoming from an unknown number.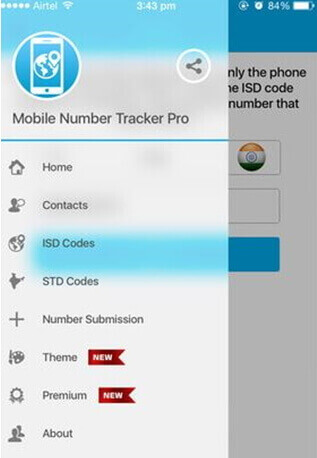 If you are not an Android user, you need not fret; there are phone number tracker apps for iOS device users as well. This is one such app which can be used on your iOS device to track a cell phone number. This is a completely free app which meets all your basic requirements. The best part about this app is that it supports the phone number tracking feature in more than 200 countries across the world.
Once you enter the phone number that you want to track, you will get all the related details through this app. If you want, you can even customize the interface of this app to make it suitable for your usage. However, the only drawback of this app is that the real-time tracking feature does not work very accurately.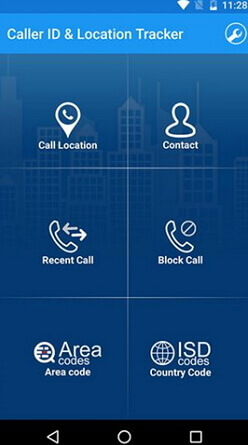 This is another phone number tracker tool which is specifically designed for all the Android phone users. It is much more advanced than the other apps discussed here and is compatible with almost all the leading versions of the Android phones. It features a native phone number tracker which can be used conveniently by any novice user as well.
You only require the phone number to track the location of a phone. This app can be used to track the location through phone number in more than 12 thousand cities all over the world. It has several advanced features including router logging, caller ID and so much more. Although this app is available for free of cost, it has several ads popping up when you use it which can be pretty annoying.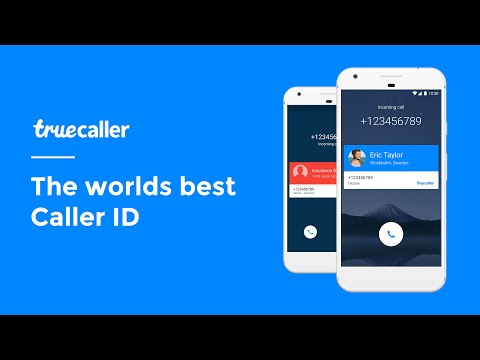 Truecaller is one of the most used cell phone tracker apps worldwide. Along with the phone number tracking feature, this app has several other advanced features which can be very useful for the user. You can make use of the block feature of this app if you are constantly being annoyed by a caller whom you do not want to speak to. You can even block the spam calls this way. Not just the location, but the photo and name of the caller can also be tracked using this app with just the phone number.
You can easily get to know if at all someone else searched for your number using Truecaller app. You can use this app to even directly make the necessary phone calls. However, initially you would be required to register your name and number on this app to start using it.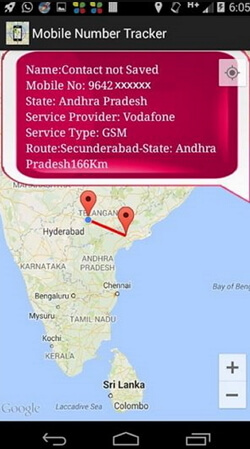 With the help of this app you can track anybody using their cell phone number. The entire information of the user of the phone number would be given to you through this app. It supports State, GSM as well as CDMA network providers. This phone number tracker tool comes with an in-built GPS which makes it easier for you to locate the caller on a map.
With just two simple steps, you can easily retrieve all the required information about a caller through their cell phone number. This phone number tracker tool can be used absolutely free of cost. However, the services of this app are limited only to the residents of India.
Part 3: How to Track Someone's All Phone Calls, Caller Information Without Them Knowing
The above apps are very generic and do not always give out the most accurate information. When we are dealing with spam callers and unknown callers, the above apps can be great, however if we want to keep track of the location of our family members it becomes a very different scenario all together. For this, you would need an app or tool which is much more reliable, secure and should provide accurate information.
MoniMaster is one such app which is great for such a purpose. It is one of the most reliable phone tracking apps through which you can keep a close watch on all the cell phone activities of your loved ones and keep them away from any sort of dangerous scenarios. It comes with several other advanced features which are mentioned below.
Access all the incoming and outgoing calls and messages. Including the duration, phone number and the accurate time.

See all the stored contacts on target device.

Check the browser history for any browser on target device.

Browse through the photos and videos stored on the target phone.

Take an instant screenshot on the target phone remotely.

Keylogger function to record keystrokes.

Real time location tracking.

Track all the major social media apps like Line, WhatsApp, Viber, Kik, QQ etc.
If you want to use MoniMaster for your Android phone, follow the steps below.
Step 1: Sign up to create a MoniMaster account with an authentic email address and then purchase one license for Android monitoring.
Step 2: On the target phone, you need to download and install the app assistant.

Step 3: Now, login with the registered email to finish the setup.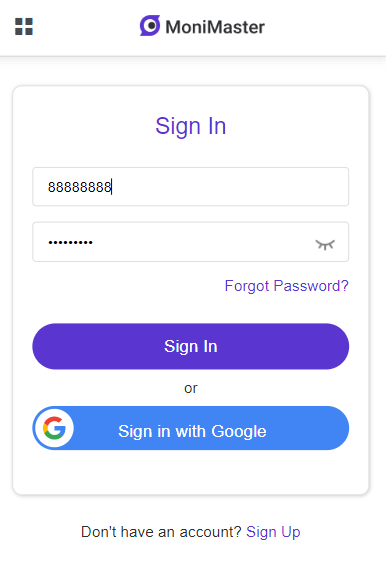 Step 4: Go to Dashboard and Start Monitoring.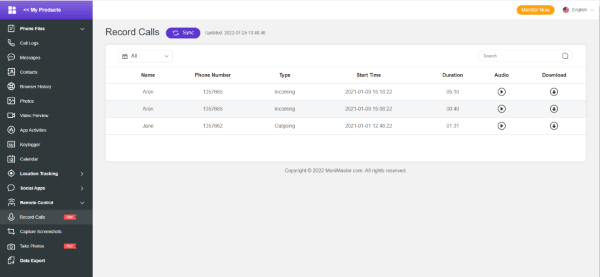 Although there are several apps to get to know how to locate a phone number, the five apps mentioned above are the best out of all. If in case you require a more accurate and reliable information of the target user, MoniMaster app is a better choice and hence, it is highly recommended. Because it can not only track the phone location and also track all the contents of the device.