Lost your phone? Worried about your child's whereabouts? Need to keep an eye on a loved one's safety? It is necessary to track a phone in today's fast-paced world.
Whether you're a concerned parent or simply want to keep tabs on your device, read on to discover the power of Straight Talk in phone tracking.
Part 1: What is Straight Talk?
Straight Talk is a popular wireless service provider known for its affordable and flexible plans. With Straight Talk, you can enjoy reliable network coverage and a wide range of features without being tied down to a long-term contract. Here are the advantages of Straight Talk wireless plans: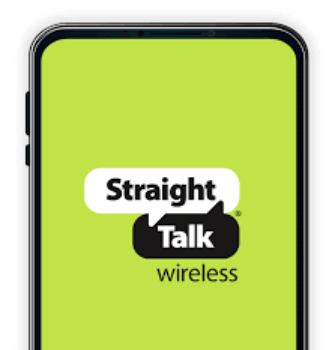 Advantages of Straight Talk Wireless Plans:
Here are the advantages of Straight Talk wireless plans:
Cost-Effective:
Straight Talk offers budget-friendly plans that cater to different usage needs. From unlimited talk and text to high-speed data, you can find a plan that suits your requirements without breaking the bank.
Flexible Options:
With Straight Talk, you have the flexibility to choose from a variety of plans, including monthly, three-month, six-month, and annual options. This allows you to select the duration that works best for you.
In next section we will discuss why you should use a Straight Talk.
Part 2: Why You Should Use a Straight Talk Phone Tracker?
Whether it's for the safety of loved ones, enhancing employee productivity and security, or recovering lost or stolen devices, a Straight Talk phone tracker provides essential features and peace of mind.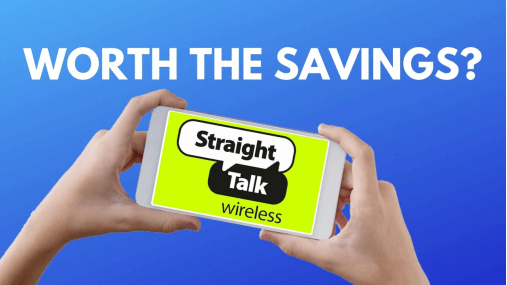 1. Protecting Loved Ones:
A Straight Talk phone tracker offers a valuable tool for ensuring the safety and well-being of your loved ones. Whether it's keeping an eye on your children's whereabouts or ensuring the safety of elderly family members, a phone tracker allows you to track their location in real-time and provide assistance when needed.
2. Enhancing Employee Productivity and Security:
For businesses, a Straight Talk phone tracker, including the ability to view search history , can play a pivotal role in enhancing employee productivity and security. By monitoring employee devices and their search history, employers can ensure that company-owned phones are being used responsibly, fostering a focused work environment during working hours.
3. Recovering Lost or Stolen Devices:
Losing a phone or having it stolen can be a stressful experience. However, with a Straight Talk phone tracker, you can increase the chances of recovering your device.
When faced with the task of selecting a phone tracker for Straight Talk devices, MoniMaster emerges as the optimal choice. Its compatibility, comprehensive features, and reliable performance make MoniMaster the ideal solution for tracking phones using Straight Talk.
Part 3: Why Choose MoniMaster as Straight Talk Phone Tracker?
In the realm of phone tracking, finding the right software that seamlessly integrates with your specific wireless provider is crucial. If you're a Straight Talk user, your search ends here with MoniMaster. Designed exclusively for Straight Talk devices, MoniMaster offers a powerful and reliable phone tracking solution.
Straight Talk Compatibility:
MoniMaster is fully compatible with Straight Talk devices, ensuring seamless monitoring and tracking capabilities specifically designed for Straight Talk users.
Track call logs, text messages, GPS location tracking: 
MoniMaster allows you to track and monitor call logs, view text messages sent and received, and access GPS location in real-time. With this comprehensive monitoring solution, you can gain valuable insights into communication activities and stay updated on the whereabouts of the target device.
Real-Time Tracking and Alerts:
MoniMaster provides real-time tracking, instant alerts, and the ability to check screen time for Straight Talk devices. With this comprehensive feature set, you can remotely monitor the location of the device, ensure the safety and security of loved ones or valuable assets, and manage screen time effectively.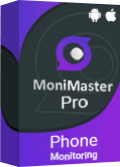 Stealth Mode and Discreet Operation:
MoniMaster operates in stealth mode, making it virtually undetectable on the target device. It runs silently in the background, allowing you to monitor the device without arousing suspicion.
Live Recording and Data Export:
MoniMaster offers the capability to perform live recording of phone calls and other surrounding sounds, as well as the ability to find deleted contacts. Additionally, you can easily export the monitored data to maintain a record or use it as evidence when necessary.
From call logs and text messages to real-time tracking and discreet operation, MoniMaster provides the tools you need for effective phone tracking with Straight Talk. Next, we will discuss how to install and setup MoniMaster.
Part 4: Install and Use MoniMaster to Track Straight Talk Phone
Now that we understand the benefits of using MoniMaster as a Straight Talk phone tracker, let's explore how to install and utilize this powerful monitoring solution.
Step 1: Create an Account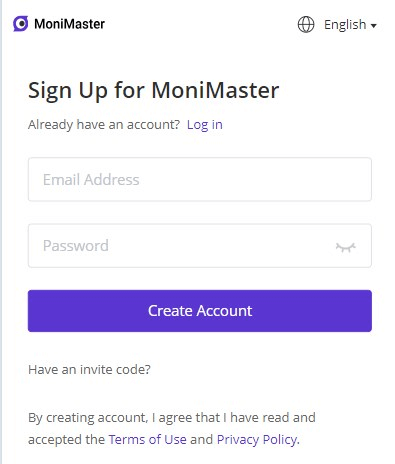 To begin tracking a Straight Talk phone with MoniMaster, the first step is to create an account on the MoniMaster website. Visit the official MoniMaster website and sign up for an account using your email address. Follow the prompts to complete the registration process and set up your account.
Step 2: Follow the Setup Guide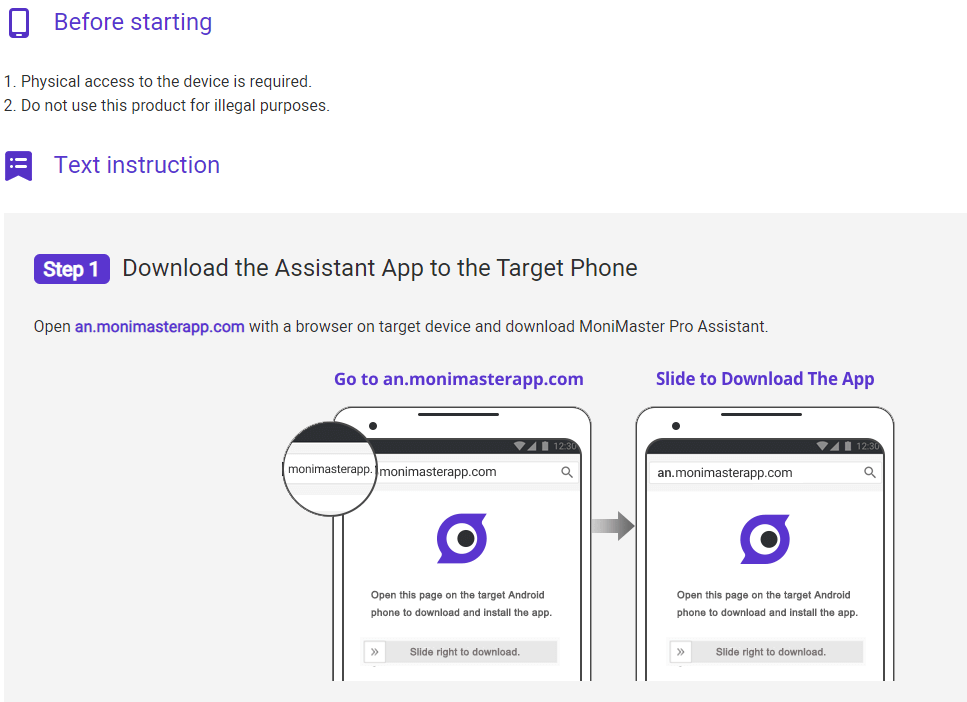 Once you have created your MoniMaster account, you will be guided through the setup process. Follow the setup guide provided by MoniMaster, which includes installing the MoniMaster app on the target device. This step is crucial as it grants you access to monitor and track the Straight Talk phone.
Step 3: Start Monitoring the Target Device on The Dashboard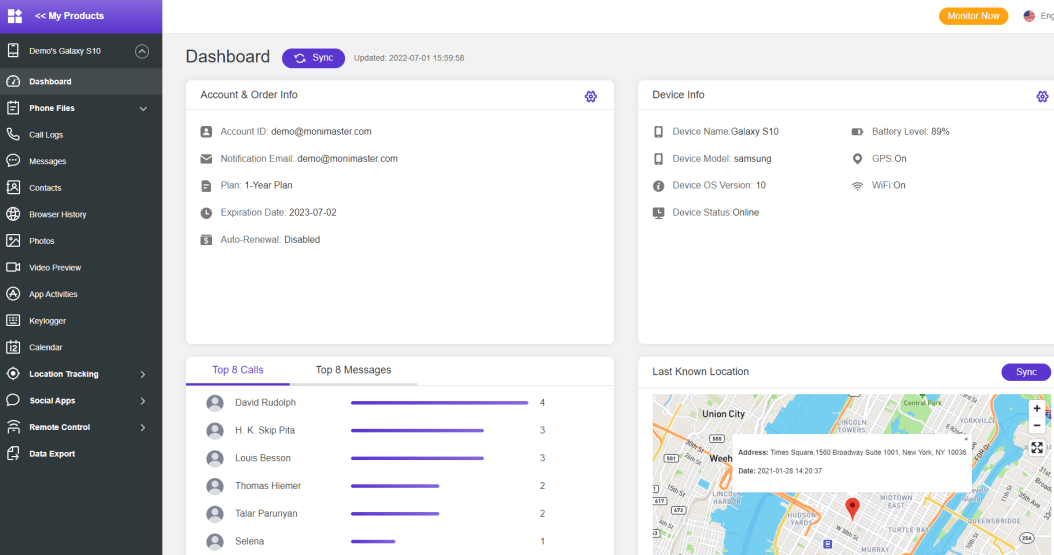 After completing the setup on the target device, log in to your MoniMaster account on the website or using the MoniMaster app. Access the MoniMaster dashboard, where you will find various monitoring features. Locate the option to track a Straight Talk phone specifically and initiate monitoring.
By following these three specific steps, you can easily install and use MoniMaster to track your Straight Talk phone.
Part 5: FAQs about Tracking a Phone Using Straight Talk
Question:
How do I get Straight Talk on my phone?
Getting Straight Talk on your phone is easy. Purchase a Straight Talk SIM card and plan online or from a retailer. Once you have the SIM card, follow the instructions provided by Straight Talk to activate it on your device. MoniMaster can then be installed to track the phone.
Question:
How do I buy minutes on Straight Talk?
To buy minutes on Straight Talk, you have several options. You can purchase refill cards from retailers, visit the Straight Talk website to purchase minutes online, or use the Straight Talk mobile app. Keep your phone loaded with minutes to ensure uninterrupted tracking with MoniMaster.
Question:
Can MoniMaster track a Straight Talk phone?
Yes, MoniMaster is fully compatible with Straight Talk phones. With MoniMaster installed on the target device, you can track and monitor various activities such as call logs, text messages, GPS location, and more. MoniMaster is an ideal choice for tracking Straight Talk phones effectively and discreetly.
Conclusion
In conclusion, tracking a phone using Straight Talk has become easier and more efficient with MoniMaster . With its compatibility and comprehensive features, MoniMaster is highly recommended for efficient and reliable phone tracking. Safeguard your loved ones or keep tabs on your own device with MoniMaster's powerful monitoring capabilities now!