As a parent, ensuring your child's safety is a top priority, but it can be challenging today. With increasing access to technology, children are exposed to online predators and inappropriate content, but parents cannot always be physically present to monitor their child's location.
In this article, we will show you in detail the top five best
tracking devices for kids
, providing you with the best tracking device for kids to choose from.
Part 1: Top 5 Best Kids Tracking Devices
Tracking devices for kids has become a crucial part of parenting in this digital age. As a privacy and kids safety expert, I have listed the top 5 kids trackers in 2023 to help you keep your child safe and secure.
MoniMaster - Parental Control App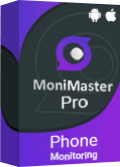 MoniMaster is a parental control app that allows you to monitor your child's activities on their mobile devices. Its features include GPS location tracking, app usage monitoring, call and text message tracking, and web history monitoring.
Angelsense - GPS Tracking and Monitoring App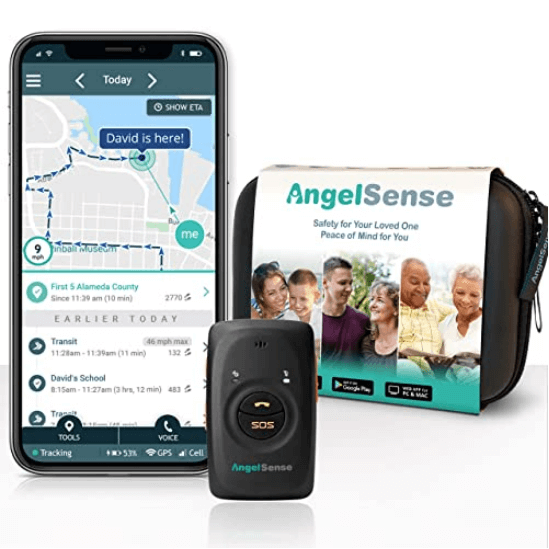 AngelSense is a comprehensive GPS tracking and monitoring system for children with special needs. It provides real-time location updates and alerts for various situations, such as unexpected location changes, getting off the bus, or leaving school.
Its unique features include voice monitoring, daily timeline reports, and location history.
Ticktalk 4 - Advanced 4G LTE Kids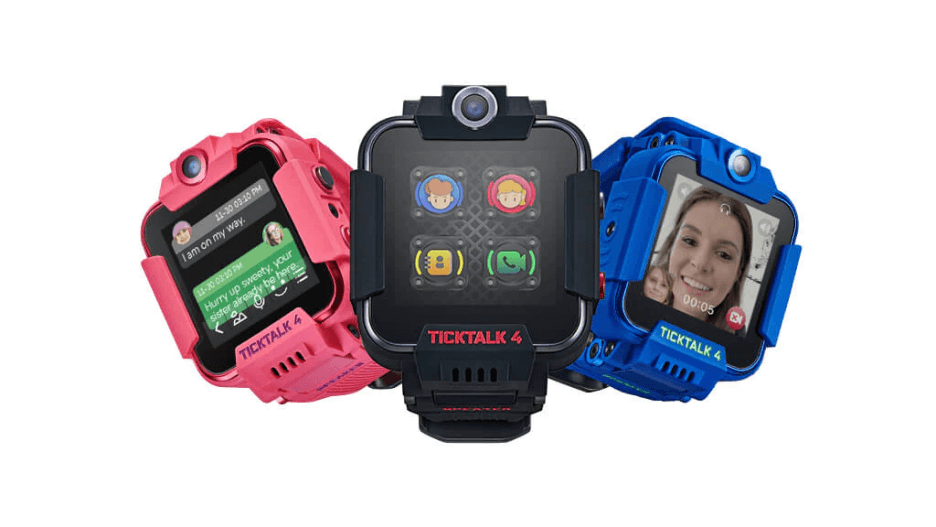 The TickTalk 4 is an advanced 4G LTE kids' smartwatch and a GPS tracker with a sleek design and several safety features. It allows real-time location tracking, geofencing, and a panic SOS button. With the TickTalk 4, your kids can make phone calls, send texts, and video chat with approved contacts.
Apple Airtag - Bluetooth-Enabled Tracking Device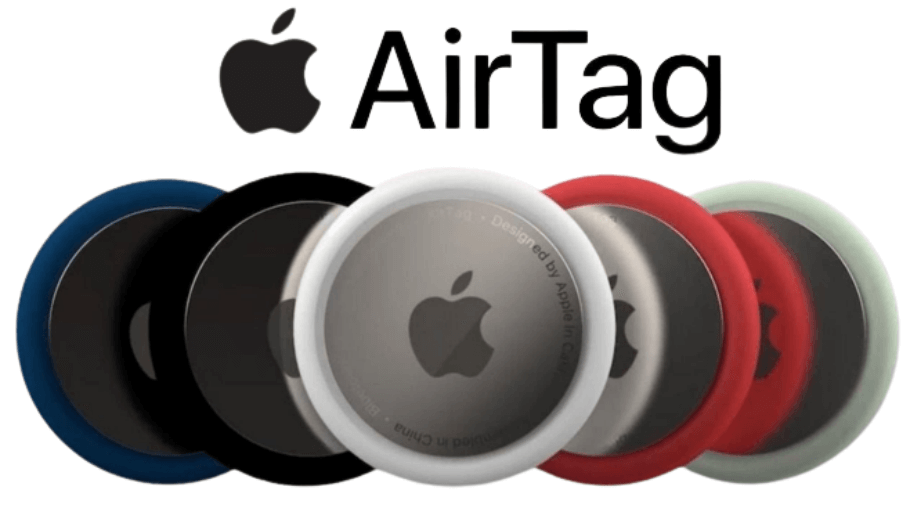 The Apple AirTag is a small, Bluetooth-enabled tracking device that can be attached to your child's backpack or other belongings. It lets you track their location in real time through the Find My app on your iPhone. The AirTag is compact and discreet, making it easy to carry around.
Jiobit - Lightweight GPS Tracking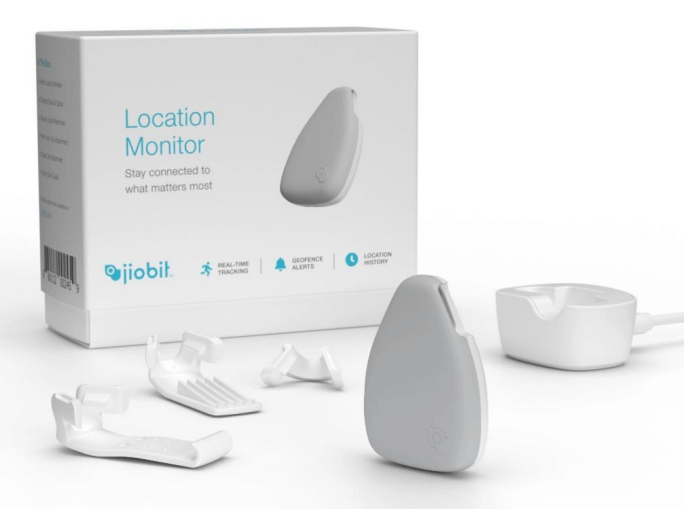 The Jiobit is a lightweight GPS-tracking device that can be attached to your child's clothing or backpack. It provides real-time location updates and has geofencing capabilities. The device has encrypted end-to-end security, ensuring your child's location data remains private.
These top 5 kids tracking devices provide parents with peace of mind, I recommend choosing Monimaster because it is affordable, easy to use and robust. In the following, I will elaborate on the specific features of Monimaster in terms of kids tracking.
Part 2: Protect Your Kids Online with MoniMaster's Novel Tracking Methods
Here are some novel methods of protecting children's online safety that you can find in the MoniMaster tracking software for kids:
Geo-fencing alerts: Set up safe zones for your child and get alerts when they leave or enter these zones.
GPS-based tracking: Monitor your child's location in real-time.
Detailed current location history: View your child's location history and ensure their safety.
Application monitoring
Usage logs: Keep track of your child's app usage and ensure they are not accessing inappropriate content.
Blocking and unblocking: Block or unblock apps remotely on your child's device.
Ease of installation and setup
User-friendly interface: With MoniMaster, you don't need to be tech-savvy to use it. The interface is easy to navigate.
Quick and easy installation: Setting up MoniMaster takes just a few minutes. You can start monitoring your child's location right away.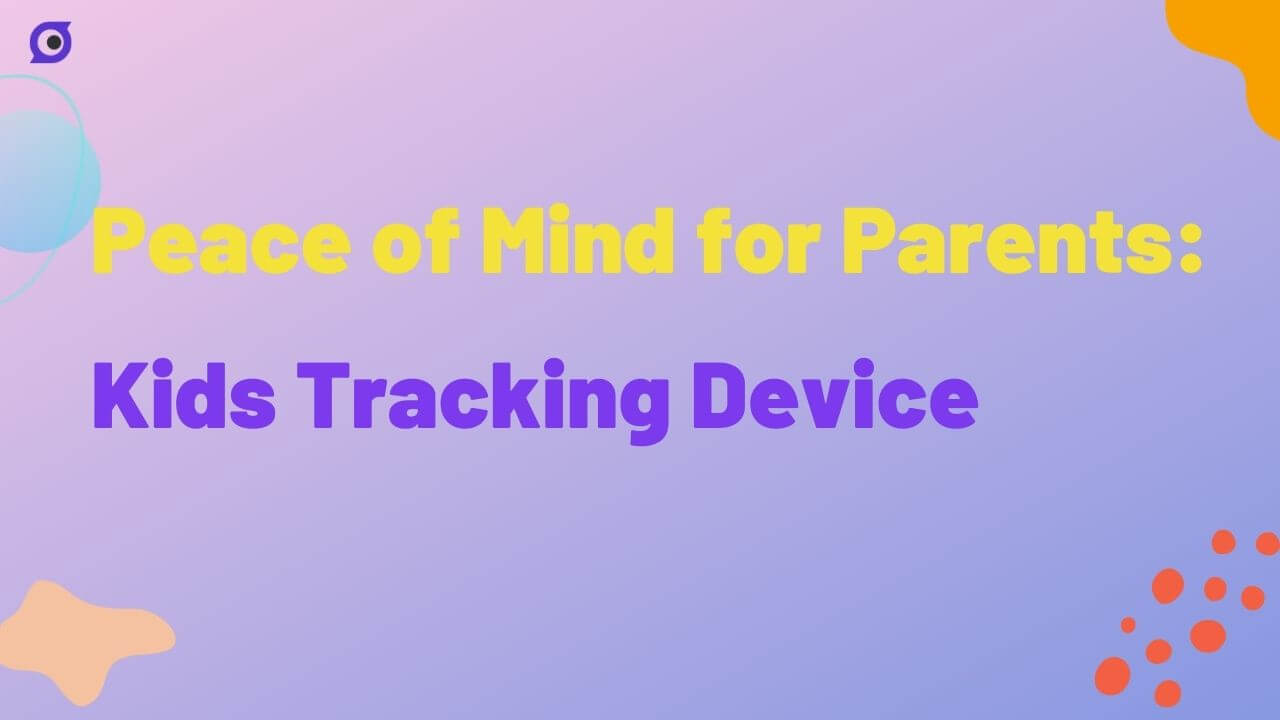 Here are some of MoniMaster's advanced tracking features:
Real-time location sharing
Application monitoring:
Keep an eye on what applications your child uses with MoniMaster's application monitoring feature. This helps you ensure that your child is only accessing age-appropriate content.
Keyword alerts for potentially harmful content:
MoniMaster can alert you to any potentially dangerous content your child may be accessing. This feature enables you to take action before any harm occurs.
Remote Parental control of device settings and usage:
You can remotely control the device settings and usage of the MoniMaster tracking device for kids, ensuring that your child uses the device safely and responsibly.
Privacy and Security Protection
Data encryption: 
MoniMaster uses advanced encryption algorithms to ensure your child's location and activity data are safe from hackers and other malicious third parties.
Authorized access only:
Only authorized subscribed users with valid login credentials can access the monitored person's information, ensuring their personal data remains private and secure.
Part 3: Subscribe, Install, and Set up MoniMaster for Tracking Child Activities
Before you can start using MoniMaster, you need to know how to subscribe, install, and set it up correctly. Here are the steps to follow:
Step 1: Create an account
Click on the "Sign In" button and sign up for a good account using an authentic email address. Choose a subscription plan that best suits your needs and complete the payment process.And, you will be led to the "My Products" page for further process.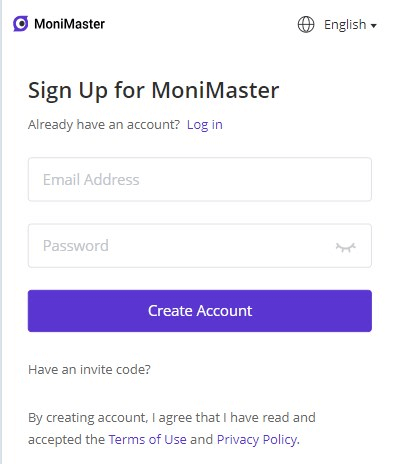 Step 2 : Install MoniMaster on the target device
After purchasing a subscription, you'll receive detailed instructions on how to install MoniMaster on the target device (the device you want to monitor). Follow the instructions carefully to complete the installation.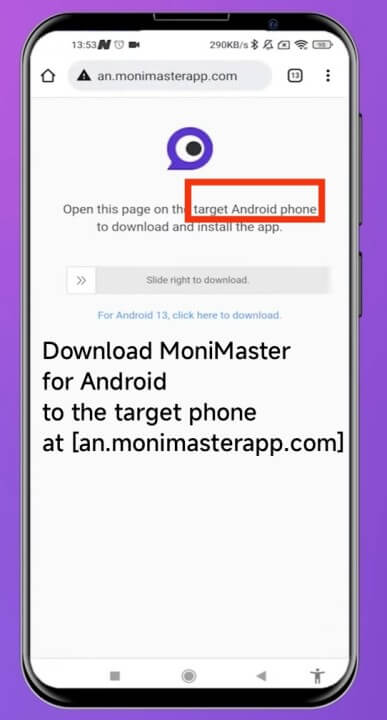 Step 3: Start monitoring on the dashboard
Once the installation is complete, MoniMaster will start collecting data from the target device. Log in to your MoniMaster account on the website or using the mobile app to access the monitoring dashboard, where you can view the collected data and control various monitoring features.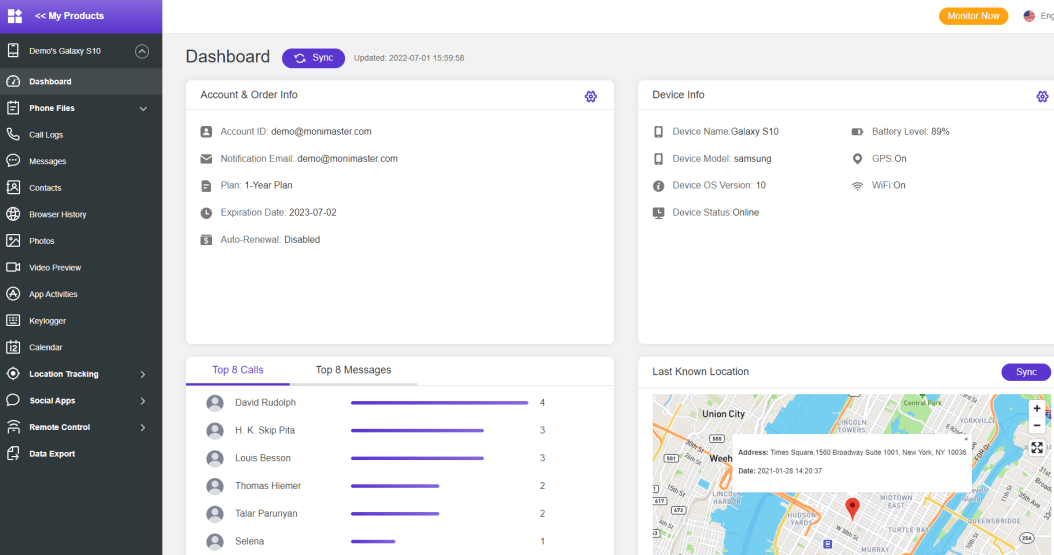 By following these steps, you can successfully subscribe to MoniMaster and start enjoying its powerful monitoring capabilities for your child's safety, employee productivity, or any other purpose you may have.
Part 4: FAQs about Tracking Device for Kids
Question:
What is the best GPS tracker for kids?
Answer: The best GPS tracker for kids combines reliable tracking devices with user-friendly features. A top choice is MoniMaster, offering real-time location updates, customizable geofences, and a durable, discreet design for kids' safety and parents' peace of mind.
Question:
How can I track my child without them knowing?
Answer: To track your child discreetly, choose a compact and unobtrusive kids tracking device. Many reliable tracking devices for kids offer real-time location updates, geofencing alerts, and can be easily concealed on clothing, bags, or belongings, ensuring your child's safety without them knowing.
Question:
What can I use to track my child?
Answer: To track your child, consider using a dedicated kids tracking device. These tracking devices offer real-time location updates, geofencing alerts, and user-friendly features. Options like the MoniMaster provide parents with valuable tools to ensure their child's safety.
Conclusion
Tracking devices for kids have become indispensable tools for parents seeking to ensure their children's safety. Embrace the power of MoniMaster alongside a range of kids tracking device options to safeguard your little ones. By investing in a reliable tracking device for kids, you can enjoy peace of mind and confidently monitor your children's whereabouts.