Question:
Is iCloud hacking possible?
Logging into someone's iCloud without them knowing may seem like a daunting task, but believe it or not, it is actually possible to hack into someone's iCloud account without them knowing.
In this article, we will be discussing the various techniques used by hackers to get into someones iCloud.
Can iCloud Be Hacked?
If you want to know "Is iCloud hacking possible?" The answer is yes. It is possible. Apple is well-reputed and one of the world's most famous brand names. They make sure to update their security protocols periodically to make it harder for hackers to hack into their service, but that does not mean that it can not be done.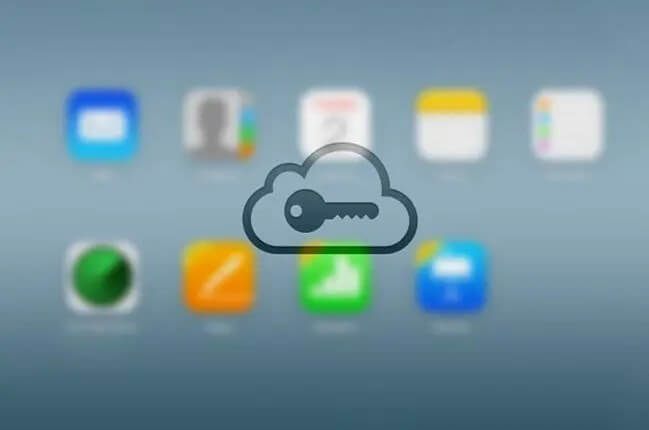 There are several ways that can make the iCloud leak.
You can use phishing techniques that involve sending someone a URL, which requires them to put in their login details. Unknown to them, by doing this, they give you access to their login details. You can use keyloggers to hack into icloud as well.


But the simplest and perhaps the most effective way is to use hacking apps that can help you get into someones iCloud without any problem. MoniMaster for iCloud is one of the best apps on the market that can help you do this.
How to Get into Someone's iCloud Easily?
As we have previously discussed that it is possible, but it is not as simple as it sounds. At least, if you do it using the conventional means. Apple is very uptight when it comes to the security aspect of their devices and iCloud. You are going to need two things for this to work:
1. The iCloud ID and password of the person that you are trying to hack.
If you have no idea about it, you can read this article to help you learn how to get someone's iCloud password.
2. The verification code that is part of the two-factor authentication process that most people have turned on.
You might be able to get someone's iCloud ID and password, but what are you going to do about the verification code? Don't worry; We have a solution. Keep on reading.
How to Hack Someone's iCloud Without Password?
The question that has been asking a thousand times, "Can you log into someone's iCloud without them knowing?" The answer is yes, you can. All you need is MoniMaster for iCloud.
Now MoniMaster offers a number of coupon codes that allow customers to receive special discounts on MoniMaster products. Use it and enjoy our products!
Coupon Code:
30% off Coupon Code: 70Sepcial
It is the solution to all your iCloud hacking problems.
It takes less than 5 minutes to set up, and once you are done, you will be able to access almost everything on someone's iCloud.
The best part is that they will have no idea that you have access to all their data.
What iCloud Data Can Be Hacked By MoniMaster?
Let's take a look at what data can actually be hacked if you successfully accessed someone's iCloud:
Contacts:
You can view all the contacts that a person has stored in his/her iCloud, and also download the iCloud contacts.
Photos & Videos:
You can hack into the pictures and videos that a person has stored on their iCloud.
Location tracking:
You can track their location based on their device type, like iPhone 14 and iPad Air 4.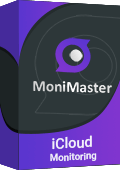 Calendar & Reminders:
You can find specific events or reminders through their iCloud, even the Calendar app is deleted, you can still find all of them.
Notes:
You can hack into the notes they are recorded, including texts, photos, files, etc.
iCloud drive:
You can access all the data they stored in the iCloud drive.
In short, you can get into someone's iPhone without the password. By using it, you can spy on spouse easily. All of the data mentioned above can be checked easily.
How to Hack iCloud By MoniMaster?
Step 1. Create an account and select a plan
Click "Sign up Free" below to create a valid account. Once done, you have to buy a pricing plan to activate all the iCloud monitoring features.
Step 2. Setup your account and verify iCloud credentials
Next, click on the "Setup Guide", and start verifying iCloud credentials of the target iPhone.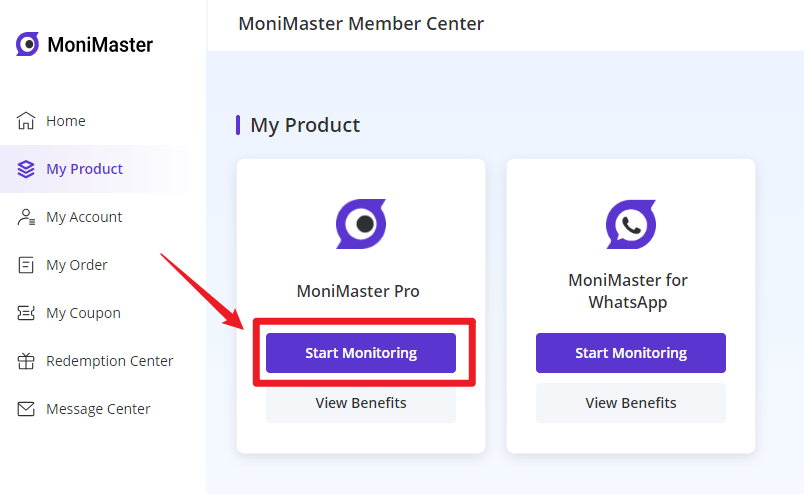 You'll need to enter the iCloud ID of the target device. If two-factor authentication is off on the monitored iPhone, then you will be lead to MoniMaster online dashboard.
Note: If Two-Factor Authentication is enabled on the target device, you need to have one-time access to the target phone to get the verification code. Beside, you can also add your own phone number as a trusted device. You can read our guide for some specific information.
Step 3. Start monitoring someone's iCloud
Once all done, you will be able to access their iCloud data through MoniMaster dashboard whenever and wherever you want.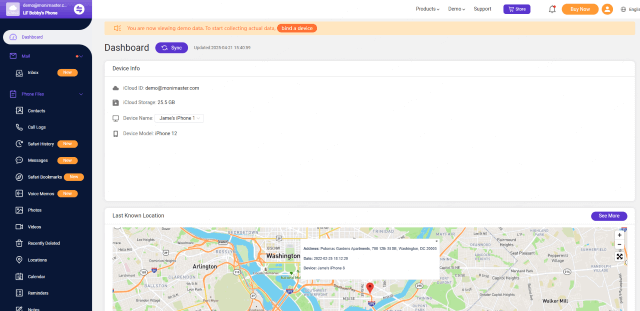 FAQs about iCloud Hack
Question:
Is iCloud as safe as Gmail?
Comparing the safety of iCloud and Gmail is complex, as both services prioritize user data security. iCloud emphasizes privacy with end-to-end encryption and two-factor authentication. Gmail employs encryption protocols and offers two-factor authentication as well.
Question:
Are deleted photos on iCloud?
Deleted photos on iCloud are stored in a "Recently Deleted" album for about 30 days before being permanently deleted. During this period, you can recover the deleted photos if needed. However, after the 30-day window, the photos are permanently removed and cannot be recovered. Keep in mind that retention periods may vary based on settings. You can also view the deleted photos on MoniMaster.
Question:
How to protect the iCloud account from being hacked?
The best way to save your account from being hacked is to have a unique and strong password. You should use lowercase, uppercase, numerals, and unique characters in a password. This makes it harder for hackers to hack it.
Conclusion
We hope that this article helps increase your knowledge about the ways that iCloud can be hacked and gives you the ability to protect your data more efficiently. You can try to use MoniMaster for iCloud to hack iCloud. Stay safe and best of luck!