High blood pressure is a severe condition that can dramatically increase the risk of stroke and heart attack. This blog post will examine some of the best blood pressure apps for iPhone, so you can decide which one is appropriate.
 So if high blood pressure is a concern or you're being treated for it, keep reading to find out how you can better manage your condition!
5 Best Blood Pressure Apps For iPhone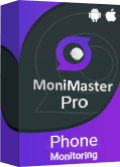 Use MoniMaster for iOS to Monitor iPhone Without Knowing.
Check all incoming and outgoing calls & SMS

Spy on social media apps like WhatsApp, Instagram, Snapchat, Facebook, Viber, WeChat and more

Track cell phone location in real time and view location history

Remotely access the files on the target phone, like contacts, photos, call logs, etc.
1) SmartBP – Smart Blood Pressure
This is the best blood pressure app for iPhone. The app provides users with a quick and user-friendly way to log their readings, access tools and resources for achieving healthy BP levels, and gain personalised insights and recommendations from the app.
Price: Free, in-app purchase
Compatibility:
Smart BP is an iPhone, iPad, and iPod device app. It is compatible with iOS 13.0 or later.
Features:
Automatically Monitor & Record Blood Pressure;
Organized & Access Blood Pressure Measurements;
Sync Blood Pressure Measurements Wi th Healthkit;
Cons:
Accuracy
Limited information
Privacy concerns
2) Blood pressure app+
This free blood pressure app for iphone helps you manage your blood pressure and heart rate measurements, track your progress, and provides helpful insights for staying healthy.
Price: Price: Free, in-app purchase
Compatibility:
The compatibility will depend on the version of the app that you are using and the device you are using it on.
Features:
Get the reliable blood pressure app on ios
Guided steps to help with input
Easily access recent measurements
Track your progress
Cons:
 App Crashing
 Medication Tracking Lacks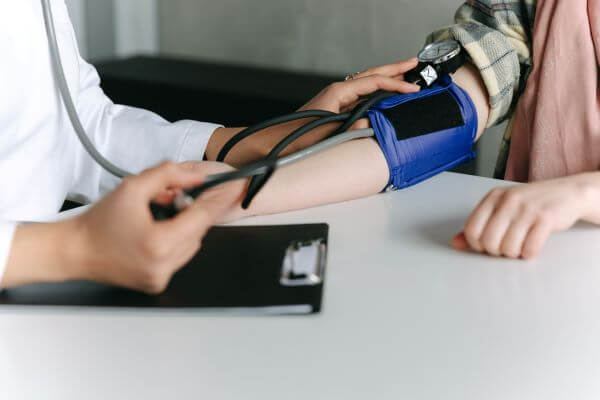 3) Blood Pressure Tracker+
With the ability to log your BP, pulse, weight, blood glucose, and oxygen levels and add notes about how you feel that day (tired, stressed, anxious, etc.), this app provides a comprehensive solution for those wanting to monitor their blood pressure closely.
Price: Price: Free, in-app purchase
Compatibility:
The iPhone requires iOS 14.1 or later.
 The iPad requires iPadOS 14.1 or later.
 The iPod touch requires iOS 14.1 or later.
 Macs require macOS 11,0 or later and a Mac with an Apple M1 chip or later.
Features:
Tracking Blood Pressure & Medications -
Easy Syncing With Apple Health -
Conveniently View Graphs Of Your Data -
Cons: potential inaccuracies
4) Blood Pressure Companion
With detailed reports and views in words, charts, and histograms, Blood Pressure Companion allows you to closely monitor your blood pressure readings.
Price: Price: Free, in-app purchase< /p>
Compatibility:
For iPhones, iOS
12.3 or later is required.
iPod touch models also need iOS 12.3 and newer.
Mac users need to have macOS  11.0
Mac with an Apple M1 chip or later for compatibility.
Features:
Track Systolic, Diastolic, Heart Rate, And Weight By The Chart
Analyse The Times And Percentage Of Each -
Show Max, Min, And Avg Number Of Readings By Number And Histogram
Cons:
sensors in the app can be unreliable
subscription-based service
Welltory: Heart-Rate Monitor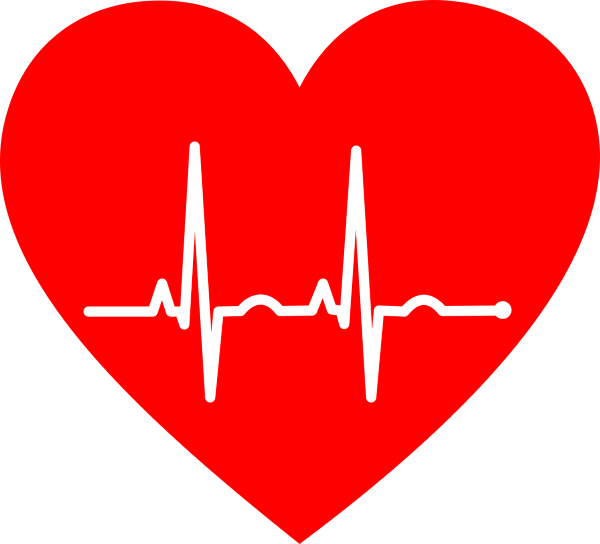 5) Welltory: Heart-Rate Monitor
With over 5 million satisfied users and features in TechCrunch, Product Hunt, and Lifehacker, this app is a must-have for anyone interested in taking control of their overall wellness.
Price: Price: Free, in-app purchase
Compatibility:
Requires iOS 14.0 or later.
iPod touch.
Requires iOS 14.0 or later.
Features:
The Welltory app is your one-stop shop for all health information.
Keep track of everything from your health conditions to your lifestyle, and connect with 140+ data sources to monitor your day-to-day data.
Syncs with wearables & trackers like FitBit, Garmin, MiFit, Polar, Oura, and Withings and offers intelligent guidance and support for easy and fun self-care.
Cons:
tracking capabilities
requiring payment to access all features. :
How to Choose the Blood Pressure Apps?
Choosing the right blood pressure app for you can be a tricky task. Here are three top tips to help you make an informed decision:
Compare features
Look at what different apps offer and compare these features to find the best fit for your needs.
Check reviews
Read user reviews to get an idea of what other people think about the app before making your purchase or download decision.
Ask your doctor
Consult with your medical practitioner to ensure that your blood pressure apps are accurate and up-to-date.
Bonus: How to Monitor iPhone Without Knowing?
MoniMaster for iOS is the perfect solution for iOS users looking to monitor their devices without compromising safety and security. This powerful tool offers access to various features, from tracking text messages and call logs to watching GPS locations, browsing history, and social media accounts.
What MoniMaster for iOS Can Do:
Monitor Meesasges
From tracking text messages to monitoring online activity, these tools provide an invaluable service that allows parents (and guardians!) alike to stay informed on risky behaviors without needing professional help or spending a fortune! So trust in the power of monitors - their abilities are essential for ensuring safety and security within families today!
Check Incoming And Outgoing Calls
With MoniMaster for iOS, you can rest easy knowing that your call logs are safe and secure. It uses the latest encryption technology to keep all of your data private.  With its advanced features and unbeatable security measures, monitoring iPhone call history has never been easier with MoniMaster!
 Media Files Checking
The activity logs feature allows you to track changes made in any stored multimedia while notifications alert you if something is deleted or edited. With its advanced security and user-friendly interface designed specifically for convenience, protecting vital information has never been simpler!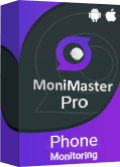 View All The Safari And Search Histories
Keep your online history private and secure with MoniMaster for iOS. Ensuring top-of-the-line encryption technology, your private browsing can be traced on iPhone and kept safe from prying eyes! With detailed logs to provide comprehensive snapshots of every website visited or keyword searched, you can stay one step ahead by setting alert notifications when suspicious activity is detected so that you feel reassured while using the app.
Track Location
 With its GPS capabilities and advanced encryption technology, you'll be able to keep tabs on where exactly it is at all times with a live map display - no matter how far out of sight! Plus, activity logs show detailed info about any distance traveled so that only YOU have access to this crucial data--giving yourself full protection everywhere life takes you.
How to Use MoniMaster for iOS?
Step 1. Purchase Your Favorite Plan:
To sign up for a valid account, click the "Buy Now" button and use an authentic email address.
After purchasing a license, you will have access to all features of this iOS monitoring app and be redirected to the "My Products" page.
Step 2. Follow the Arrangement:
On the "My Products" page, find the purchased plan and click on the "Setup Guide" button.
Read the instructions carefully to learn how to download and install the application.
The main steps are: downloading & installing the app on the target's computer and scanning backup data.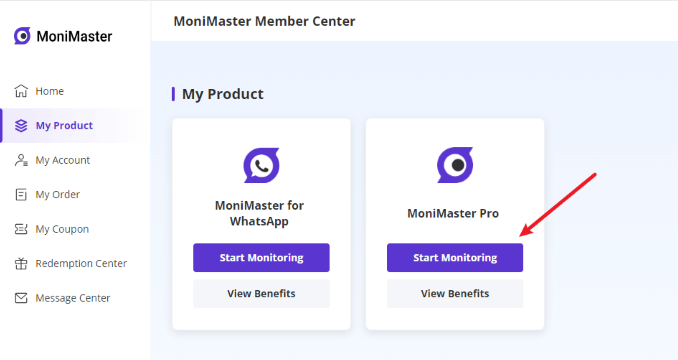 Step 3.Confirm your setup
After completing the setup and installation on the target computer, click on the "Verify Setup" button at the bottom of the "Setup Guide" page.
On the web app, you can check all available data types (Messages, Call Logs, WhatsApp, etc.).
To generate a report for monitored data, tap on the "Export" button to produce a piece of information on the computer.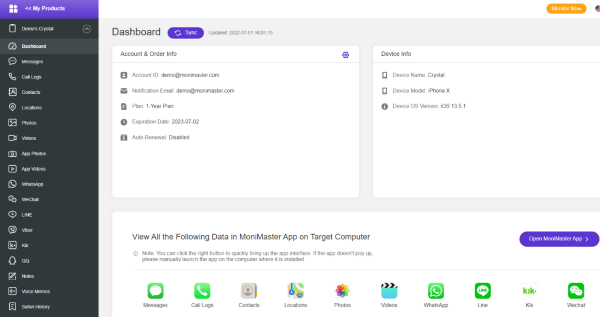 Conclusion;
Tracking blood pressure is essential to maintain good cardiovascular health. Fortunately, many apps are now available for iPhone users, making this process easier and more convenient. SmartBP, Blood Pressure App+, Blood Pressure Tracker+, and Welltory Heart-Rate Monitor are all excellent choices for monitoring your BP levels.
For the best and most reliable monitoring service, consider MoniMaster for iOS. This advanced and user-friendly app allows you to discreetly monitor and protect your device from anywhere in the world.MoniMaster keeps your data secure and private--so you can rest easy knowing that you're not intruding on anyone's privacy.