Are you in need of how to print text messages from iPhone for a court case? You may want a hard copy of your old messages for sentimental reasons. Whatever the reason, we're here to help!
This blog post will examine how to print text messages from your iPhone easily. Keep reading for step-by-step directions.
How to Print a Text Message From iPhone?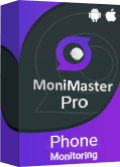 Use MoniMaster for iOS to view all message on iPhone.
Check all incoming and outgoing calls & SMS

Spy on social media apps like WhatsApp, Instagram, Snapchat, Facebook, Viber, WeChat and more

Track cell phone location in real time and view location history

Remotely access the files on the target phone, like contacts, photos, call logs, etc.
1. Print iPhone Text Messages By Screenshots
Are you looking for a tutorial on how to print iPhone a text message from iPhone by taking screenshots? If so, it's easy! You can also screenshot on snapchat without them knowing.
Steps
Open the Messages and select the conversation or message you want to print out.


Once you have selected it, take a screenshot of the conversation by pressing the Power and Home buttons simultaneously.


Your screenshot will now be saved in your Photos app.


Share the image with any printer or email the conversation to save it digitally!
With this method, you can easily back up conversations or print them out without manually typing them.
Disadvantages
One of the main disadvantages of printing iPhone text messages by taking screenshots is the quality of the image. Screenshots don't capture all information like the date and time stamps, which may be important when saving conversations for legal or other purposes.
Additionally, you are printing out a large conversation with multiple participants. In that case, it can take a bit of effort to take and save each screenshot manually. For these reasons, it may be better to back up your message data another way.
2. Print iPhone Text Messages Via Email
Ever wanted to know how to print out text messages from iPhone via email and keep your priceless conversations? You've come to the right place!
With a few easy steps, you can easily print any conversation or group of text messages and have a physical copy of your conversations that you can cherish forever.
Steps
Open the messaging on your phone and select the conversation you want to print.


Tap the "Info" icon next to the contact's name at the top of the conversation.


Scroll down, and hit "Share Details" > "Mail."


Enter anyone's email address that you want to share with and hit "Send." This will send all the text messages in this conversation as an attachment.


Download the attachment, open it, and then print it out!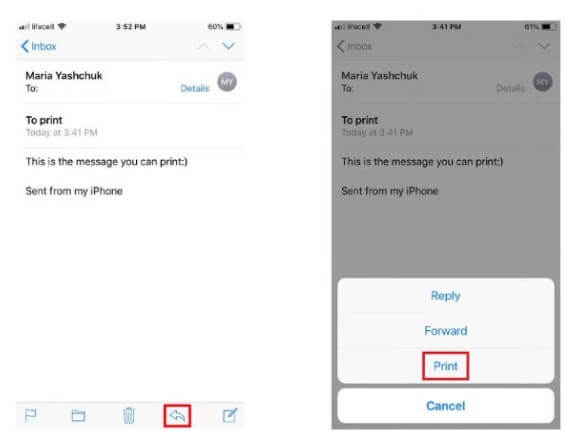 Disadvantages
The disadvantage is that it only works with emails, so all other forms of communication, such as Facebook Messenger, will not be able to be printed using this method.
Additionally, every message sent before this process will only be included if they are a part of this particular conversation thread; if any messages were deleted previously, they would not be included!
3. Print iPhone Text Messages Via Phone Carrier
Contacting your phone service carrier could be the solution if you're looking for a way to print iPhone text messages sent and received.
By turning to them, you can have a copy of your SMS message history printed and ready to be kept or shared with others. Keep reading to find out how!
Steps
Contact your phone service carrier by calling or using an online request form.


Explain that you want a copy of all the texts sent and received from your particular number, including any sent/received in recent years.


Please provide any additional information they may need, such as proof of identity (e.g., photo ID).


Your phone service carrier should provide you with a physical or digital copy of the requested records within a few days - depending on their policies and practices.
Disadvantages
The disadvantage is that it requires access to your phone service's customer portal, making an official request for records, and providing any relevant identifying information to access the required records.
Additionally, some carriers may need to provide easy access to these records or charge fees for such requests, which could add time and cost to the process.
Use the Third-party Tools
Here are some third-party tools to print a text message iphone
(1.) AnyDroid
AnyDroid is a third-party tool that allows users to manage and transfer data between an iPhone and a computer.
It can print text messages from an iPhone by connecting the device to the computer and using the built-in function within the software.
Features:
Some of the features of AnyDroid include the ability to transfer files between an iPhone and a computer, backup and restore data, and manage contacts and messages.


It can also be used to manage apps and media on the device.
Disadvantages
One disadvantage of AnyDroid is that it is a paid tool and may only be cost-effective for some users.
Additionally, it is not an official Apple product. It may only sometimes be fully compatible with the latest versions of iOS.
2. Decipher TextMessage
Decipher TextMessage is a third-party software that provides iPhone users with an easy way to save, export, and print text messages.
Features:
It can be used to view individual messages or conversations, export them to PDF, CSV, or TXT files, and print them directly from the software.
It is also capable of recovering lost data and viewing deleted text messages.
Disadvantages
Decipher TextMessage is a paid tool, potentially unaffordable for some people. Additionally, since it is not an official Apple product, there may be incompatibilities with the latest iOS versions.
How to View All Messages on iPhone?
Monitoring an iPhone without the user knowing may seem intimidating. Still, reliable apps like MoniMaster for iOS give you the power to track any activity.
What Can MoniMaster for iOS Do?
The World's Most Powerful Spy App for iOS, MoniMaster for iOS is an efficient, powerful, and advanced spy app designed to track iOS devices in real time. It offers amazing features that let parents easily keep their families and kids safe.
Tracking Popular Social Apps
You can monitor popular social apps such as WhatsApp, WeChat, LINE, Viber, QQ, and Kik by tracking their messages, media files, and more. This allows you to stay up-to-date with the conversations and activities of your contacts on these platforms.
Uncovering Hidden Messages
No message will be hidden from MoniMaster's eyes! It can read all sent and received messages - even deleted ones - on the target device. With this function, you can ensure that the person using the device stays safe and avoids inappropriate conversations.
Track Phone Calls with MoniMaster
Using MoniMaster, you can track all phone calls and view iPhone call history made or received by the target user with their respective names, timestamps, and call duration. Furthermore, you can access all contact information in one place to comprehensively view the target user's communications.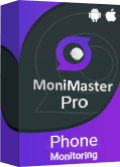 Quickly Access Media Files with MoniMaster
Using MoniMaster, you can quickly access any multimedia file stored on the iPhone, including photos, videos, and voice memos. With just a few clicks, you can uncover important data that may have been erased or forgotten.
Monitor Internet Activity with MoniMaster
Get a peek at what your kid or family member is up to online with MoniMaster; it allows you to view every website visited in Safari along with bookmarked pages for easy reference. View safari history, get detailed information, such as timestamps and total duration spent on each page, so you can understand the activities they engage in online.
How to Use MoniMaster for iOS?
Step 1. Sign Up and Purchase:
To sign up for a valid account, click the "Buy Now" button and use an authentic email address. After purchasing a license, you will have access to all features of this iOS monitoring app and be redirected to the "My Products" page.
Step 2.
To set up the product, locate it on the "My Products" page. Click the "Setup Guide" button for directions.


Carefully read the instructions to download and install the application properly.


Once that is complete, scan the backup data, and you are done!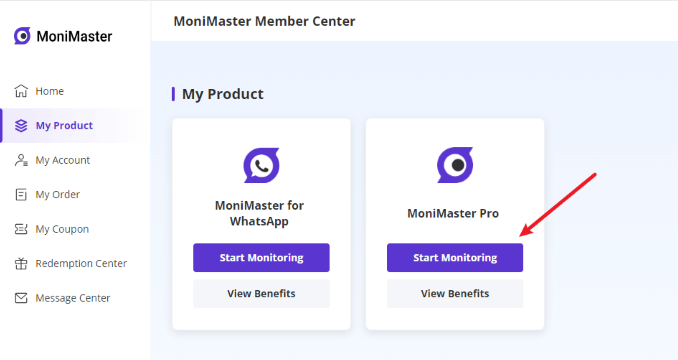 Step 3.
After setting up and installing the product on the target computer, click the "Verify Setup" button at the bottom of the "Setup Guide" page.


Access all monitored data types (Messages, Call Logs, WhatsApp, etc.) for further analysis on the web app.


To make a report containing relevant information from these data types, click the "Export" button to produce a document on your device.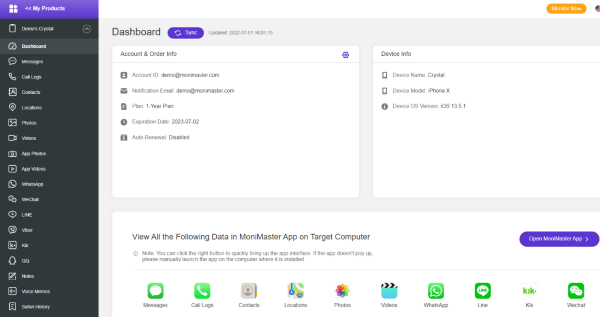 FAQs About Print a Text Message On iPhone
Question:
Can screenshots of text messages be used in court?
Screenshots of text messages can be used as evidence in court, but there are some important considerations to remember. Screenshots should always be printed or saved as a PDF file. It is also important to authenticate them and demonstrate that the message has not been tampered with.
Question:
How do I fully download text messages from my iPhone?
 The easiest way to download text messages from an iPhone is to use the Apple Messages app. Open the Messages app, select a conversation, and tap on Details in the top-right corner. On the details screen, you'll see an "Export Conversation" option - tap it, then select either "Attachments & Photos" or "Plain Text" for your desired format.
Question:
How do I convert iPhone text messages to PDF?
 To convert iPhone text messages to PDF, first use the Apple Messages app to export your conversations as plain text, attachments, and photo files, depending on which format you prefer. Once saved, these files can be easily converted into a PDF using any online converter tool or desktop application.
Conclusion
Taking screenshots, emailing conversations, or contact your phone carrier may be all needed to offer a lasting and reliable memory of our most important text messages.
 Furthermore, third-party tools such as AnyDroid and Decipher TextMessage are an additional option, even if they come at a cost.
Suppose you're looking for a top-of-the-line monitoring service that's easy to use and won't breach anyone's privacy. In that case, MoniMaster for iOS is a perfect choice.