Google's "Find My Device," Samsung's" Find My Mobile," Apple's" Find My iPhone,"etc. are just many of the multitudinous security features erected into moment's smartphones that how to find a lost phone.
However, you may start to worry and wonder if Find My iPhone still works if the phone is turned off If you lose your iPhone. How can I track a stolen phone that isn't switched on?
Can Someone Track My Phone?
If My position is off. Are you wondering if can someone track my phone if my position is out? Yes, of course. You can use colorful ways to detect your lost or stolen mobile phone; still, the police and network driver can use the IMEI number to track a phone and trace mobile number current location through satellite indeed if it's turned off.
There are not as numerous options for tracking down a lost phone while it's turned off as when it's on, but it's still possible.
How to Track Someone's iPhone When Their position is Off?
Then's how to track someone's iPhone when their position is out.
Can someone see your position if your phone is out? Yes, I will mention many different ways, but exercising MoniMaster for iOS is, without mistrustfulness, the stylish option. Indeed when the iPhone is turned off, you may use it to find out where someone is without them knowing. This important iPhone app can track the target's position online, at any time, from any position.
What MoniMaster for iOS Can Do
Position Tracking
With MoniMaster, you can keep tabs on the whereabouts of any iOS device in complete secretiveness anywhere. However, knowing where they're will help, If they're in peril.
View Phone Files
Hacking into an iOS device like an iPhone, iPad, or iPod Touch with the use of MoniMaster for iOS gives you access to that device's data. You can view the media lines that have been stored on the device. You may use this to find out whether they're transferring commodities illegally, dangerous, or uncommunicative(e.g., pornographic images).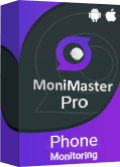 Check Call History and dispatches
Penetrating once exchanges and your call log is a breath. This app allows you to cover your child's phone without complicated installations or precious outfits.
View Browsing History
The cybersurfer's history and other features can be penetrated. The deleted safari history also can be found. Because MoniMaster is undetectable, no bone will suspect they're being covered.
Check Social Media
Monitoring the target's social media accounts covertly is now possible with the aid of MoniMaster, a critical and easy-to-use iOS app. Visit their profile on MoniMaster to see their most recent exertion and any media they may have posted.
How To Track Location by MoniMaster for iOS?
Step 1. Subscribe for a Sanctioned MoniMaster account:
launch by clicking the button below to subscribe to a MoniMaster account, and also choose a plan to gain unrestricted use of all ultra-expensive monitoring tools.
Step 2. Subscribe for a Sanctioned MoniMaster account:
The alternate step is to download and install the software by following the instructions handed into the setup companion. Subsequently, the" My Products" runner will appear. Your preliminarily named order is displayed then. To understand how to use this iPhone shadowing program, go ahead and elect the" Setup Guide" and read the instructions attentively.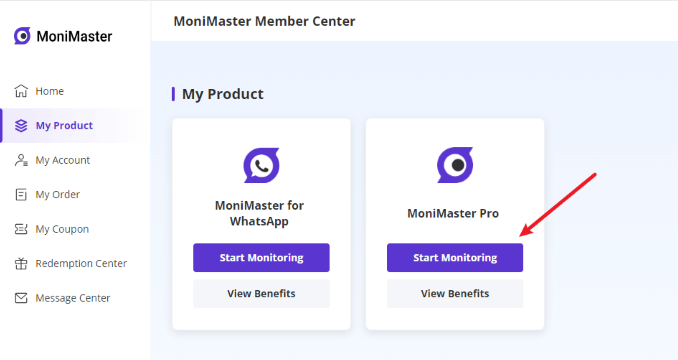 Step 3. Launches tracking the iPhone's position:
You can begin covering the device ever formerly you've logged into the MoniMaster web operation panel and checked out the rearmost data.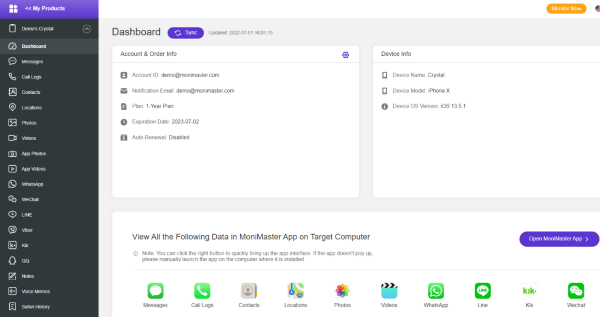 2. Using" Find My"
The "Find My" app on your iOS device can be used to track and detect any lost or lost Apple bias. Then's a step-by-step companion on how to find a lost phone that's dead
Step 1. Open the" Find My" app on your other apple device.
Step 2. Go to the" Me" section.
Step 3. Choose the option that says" Help a Friend" at the veritably nethermost.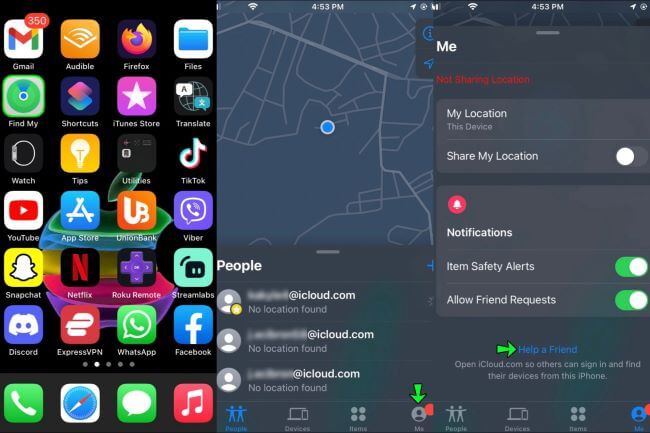 Step 4. Use your apple id and word to login into iCloud.
Step 5. still, choose" Use a Different Apple ID" when asked to log in using facial recognition, If urged.
Step 6. Click" Not Now" when urged to save the word, and you will be suitable to use the app to track down your device.
Step 7. still, a chart will display its present position; else, it'll display its last given position, If the device is active.
Step 8. After you're done, click the name in the top right corner, also" subscribe Out."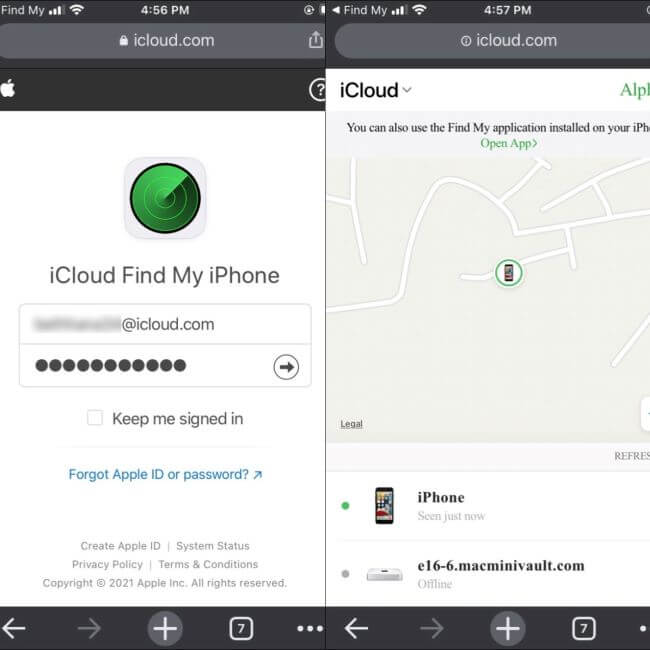 How to Track Someone Android When Their position is Off?
1. Using" Find My"
Using" Find My Device," you can detect your lost phone in real time if you are lucky enough to find it while it's still on. Indeed if your phone is not connected to the internet, is powered off, or is out of energy, you can still use "Find My Device" to view its last given position. They are the way to take.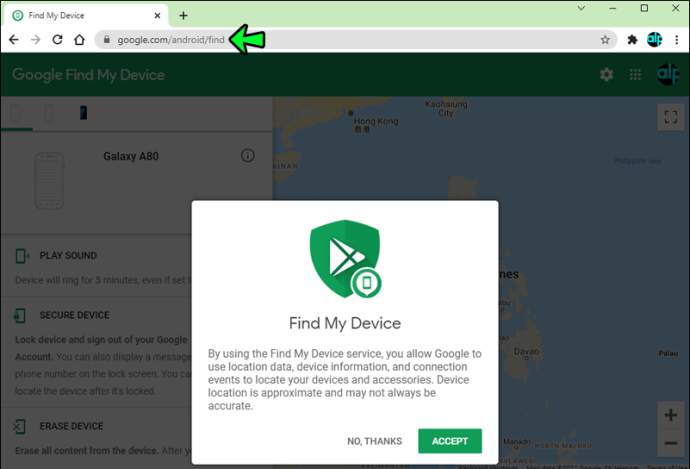 Visitandroid.com/find or open the" Find My Device" app from a different Android device.
Subscribe in with your Google credentials when requested 2. subscribe to the Google account that was associated with the misplaced device.
All of your Google-connected biases will be displayed. A misplaced device's position can be viewed with a single click.
This system won't work duly if the device is tuned off.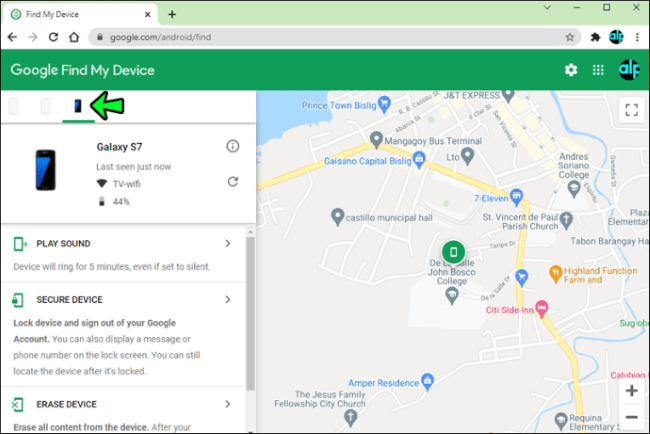 2. Google Maps
The position history of a lost phone can be viewed on Google Charts if the" Find My Device" app is installed and the phone is linked to a Google account. Follow these ways to turn off google position tracking
Access Google Charts by subscribing to your Google account.
Select" Your timeline" from the drop-down option that appears.
Once you click the link, a new window will open. A cell phone's position history can be viewed if you give the date it was lost.
But this system isn't dependable and occasionally shows a wrong position. This system won't work duly if the device is tuned off.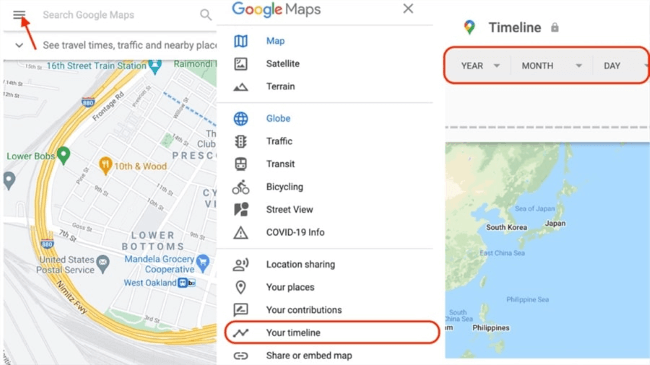 FAQs about Find a Lost Phone
How do I track someone on Google Maps without them knowing?
Since you can't secretly follow someone via Google Maps anymore, you might be curious about whether or if there are any alternative options. However, unlike Google Maps, certain spy applications may need a monthly fee if you want to use them to track someone secretly.
How can I track someone by their phone number?
It is no longer necessary to contact a mobile network operator in order to track someone. Instead, you may use a mobile phone tracking app to figure out a phone's whereabouts by entering the number.
Can someone track your location from a text?
A person's whereabouts can be determined via text messaging. You can use your phone's global positioning system (GPS) for this purpose. This location, which may be used to track your whereabouts through SMS, is standard on all current cell phones.
Conclusion
We have described the 4 best ways on how to track someone when their location is off. Choose one of the four methods outlined above that best fits your requirements. However, MoniMaster for iOS is the most reliable and undetectable way to track an iPhone without being discovered.