In the digital age, privacy is paramount. Have you ever wondered about the messages tucked away in the hidden corners of your iPhone? Or can you hide messages on iPhone?
This guide explores the intriguing world of hidden messages, revealing the art of hiding, finding, and recovering messages on your iPhone. Let's navigate through the secrets together.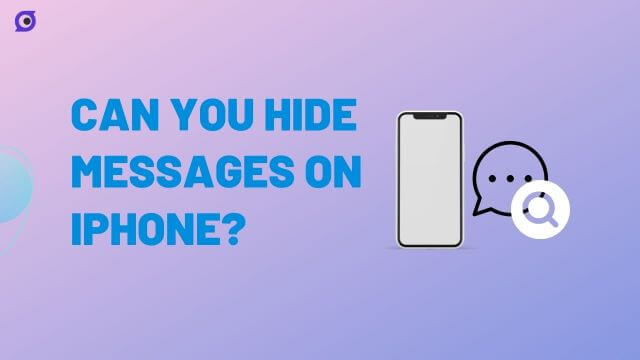 How to Hide Messages on iPhone?
Hiding text messages on your iPhone is a discreet art, essential for safeguarding your privacy. To conceal messages, follow these steps.
Steps
Firstly, open the Messages app and select the conversation you want to hide.


Next, press and hold the message you wish to conceal until a menu appears.


Tap "More" and select the three dots (...) at the bottom.


Now, choose "Hide Alerts." Voilà! Your conversation is now tucked away, ensuring that your messages stay private, away from prying eyes.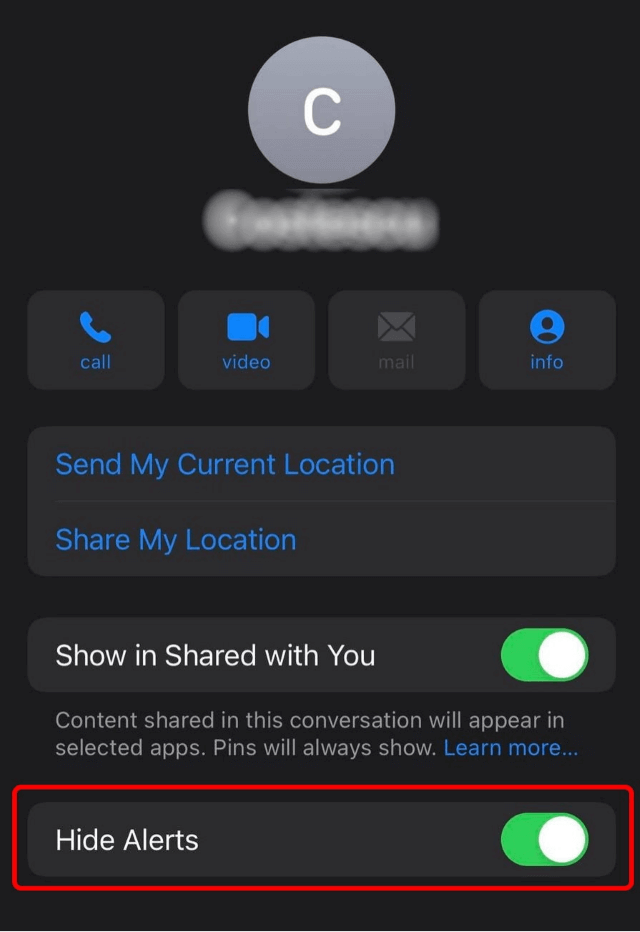 This method ensures a secure way to manage your messages without compromising your confidentiality.
How to Find Hidden Messages on iPhone?
1. Find Hidden Messages From Unknown Senders
Whether it's messages from unknown senders or those deliberately tucked away, discovering these concealed conversations is a straightforward process.
Here's a step-by-step guide on how to find hidden messages, starting with unraveling the mysteries behind messages from unknown senders. Here is how to see hidden text messages on iPhone:
Steps
Begin by launching the Messages app on your iPhone.


Navigate to the main Messages screen and tap the "Edit" button.


Select "Unknown Senders" to reveal any hidden messages from contacts not saved in your phone.


Uncover the contents by tapping on the message, and voilà! You've successfully unveiled hidden messages from unknown senders, demystifying your iPhone's concealed communications.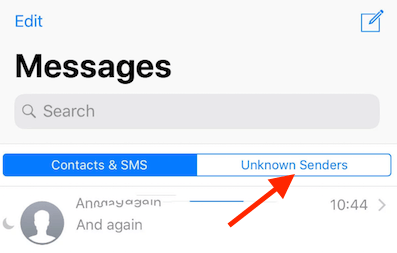 2. Use Spotlight Search to Find Hidden Messages
In the quest to uncover hidden messages on your iPhone, the power of Spotlight Search becomes your ally. This versatile feature allows you to explore every nook and cranny of your device, ensuring no secret conversation goes unnoticed.
Let's delve into how you can employ Spotlight Search to reveal those elusive messages, adding a new layer of transparency to your digital interactions.
Steps
Swipe down on your iPhone's home screen to access Spotlight Search.


Type specific keywords, phrases, or even contact names related to the hidden messages you seek.


Spotlight will display results from various apps, including Messages.


Tap on the Messages result to open the app directly to the hidden conversation.


With Spotlight Search, you've effortlessly exposed the concealed messages, putting the power of discovery at your fingertips.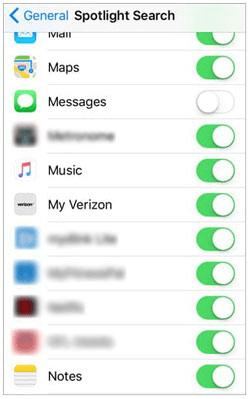 3. Find Hidden Messages From Notifications
In the intricacies of iPhone functionality, hidden messages often leave subtle imprints, even in your notifications.
Unraveling this digital mystery involves tapping into the notifications feature to expose conversations that might otherwise stay concealed. Discover how to unveil hidden messages from notifications with these straightforward steps.
Steps
Swipe down to access your iPhone's Notification Center.


Review the notifications for any message previews that seem discreet or intentionally tucked away.


If you spot a hidden message, tap on the notification to open the Messages app directly to that conversation.


Once inside the app, the previously hidden messages are now in plain sight, offering a convenient way to access concealed conversations directly from your notifications.


With this method, you've seamlessly transformed your iPhone's notifications into gateways, effortlessly revealing the secrets within.
How to Unhide Deleted Messages on iPhone?
Find Deleted Messages On iPhone With MoniMaster for iOS
While conventional methods focus on recovering deleted messages, MoniMaster takes a unique approach. Acting as a powerful monitoring tool rather than a mere recovery solution, MoniMaster provides insights into deleted messages, adding a layer of transparency to your iPhone usage.
Let's explore how MoniMaster stands out and the key features that set it apart in the realm of digital monitoring.
Key Features:
Deleted Message Monitoring:
MoniMaster goes beyond recovery, actively monitoring and displaying deleted messages on iPhone , allowing you to understand communication patterns comprehensively.
Call and Text Monitoring:
Allows parents to view call logs and text messages on the child's device, ensuring that you stay informed about messages, even those that are intentionally or mistakenly deleted.
Location Tracking:
Allows parents to track the real-time location of their child's iOS device.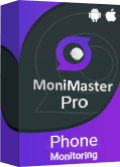 View Safari Browsing History:
This feature would provide insights into the websites visited, including the URLs, timestamps, and other relevant details. By accessing the browsing history , you could get an overview of your parnter online activities.
Stealth Mode for Discretion:
Operate discreetly with MoniMaster's stealth mode, ensuring that the monitoring process remains confidential, making it an ideal solution for personal and professional use.
Steps
Step 1. Install MoniMaster for iOS:
Begin by installing MoniMaster on the target device, following the simple installation instructions provided by the tool.
Step 2. Set Up Monitoring:
Once installed, configure MoniMaster to start monitoring deleted messages. The user-friendly interface guides you through the setup process effortlessly.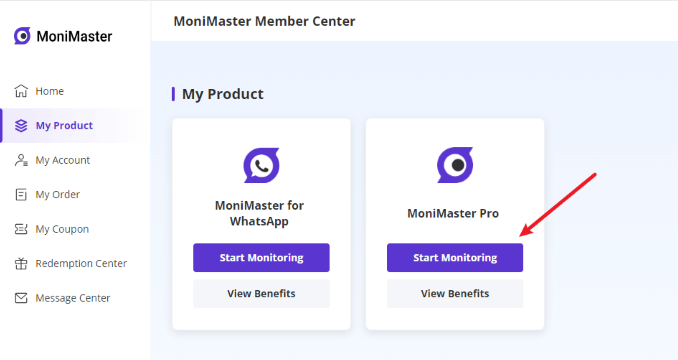 Step 3. Access Monitored Data:
Log in to the MoniMaster dashboard from any device with internet access to view the monitored data. The dashboard provides a comprehensive overview of deleted messages and other relevant information.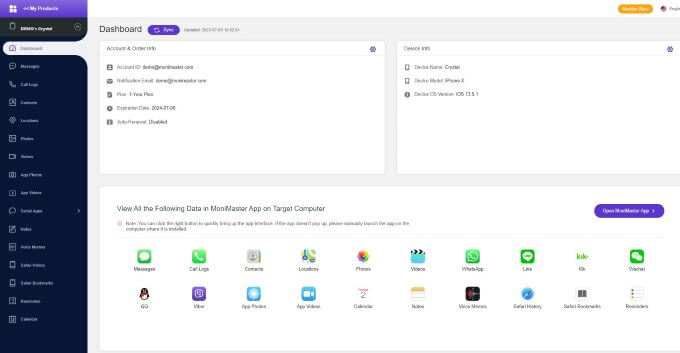 In a digital landscape where transparency is paramount, MoniMaster for iOS transcends traditional recovery tools, offering a comprehensive monitoring solution for deleted messages on your iPhone.
Find Deleted Messages On iPhone By iCloud
Discovering deleted messages on your iPhone through iCloud provides a method rooted in the cloud, offering a pathway to retrieve lost conversations. While iCloud primarily serves as a backup solution, it also serves as a reservoir for deleted messages.
Steps
Before diving into the recovery process, ensure that iCloud Backup is activated on your iPhone. Navigate to Settings > [Your Name] > iCloud > iCloud Backup, and switch the toggle to enable it.


Navigate to Settings > [Your Name] > iCloud > Manage Storage > Backups. Select your device to see the date of the last backup. This is crucial to ensure that the backup contains the deleted messages you seek.


To retrieve deleted messages, erase the content on your iPhone by going to Settings > General > Reset > Erase All Content and Settings. Verify the action by inputting your Apple ID password.


During the initial setup process, choose the option to restore your iPhone from an iCloud backup. Select the relevant backup based on the date you noted earlier.


Once finished, your iPhone will contain the data from the chosen iCloud backup, including the deleted messages.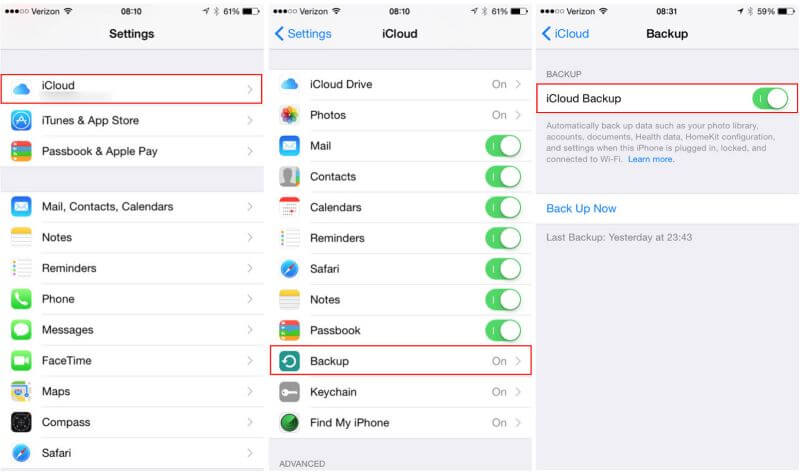 By leveraging iCloud as a digital repository, you can successfully recover deleted messages on your iPhone. This method not only provides a backup solution but also offers a means to rediscover lost conversations seamlessly.
Find Deleted Messages On iPhone Via iTunes/Finder Backup
Unlocking the potential of iTunes or Finder backup, this method presents a robust solution to recover deleted messages on your iPhone. Serving as a local repository for your device's data, iTunes or Finder backup ensures that even lost conversations can find their way back.
Steps
Use a USB cable to connect your iPhone to a computer with iTunes (for Windows or macOS Mojave and earlier) or Finder (for macOS Catalina and later).


Open iTunes or Finder and select your device when it appears.


In iTunes, click "Restore Backup." In Finder, select "Restore Backup" while holding down the Option key. Choose the most relevant backup based on date and content.


Confirm your choice and let the restoration process complete. Your iPhone will restart, and once finished, your device will contain the data, including the deleted messages, from the selected backup.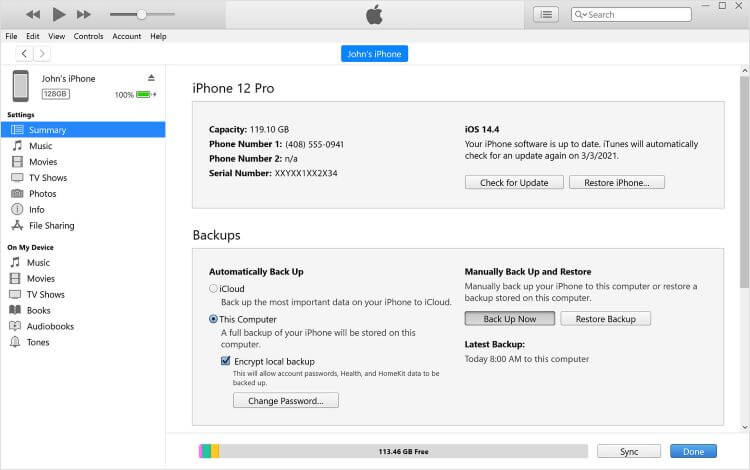 Conclusion
In the realm of iPhone messaging, mastering the art of hiding, finding, and recovering messages is crucial. Whether it's concealing conversations or uncovering deleted messages, the methods explored here offer diverse approaches. For a comprehensive monitoring solution, consider MoniMaster —an innovative tool that goes beyond recovery, providing real-time insights into your iPhone's hidden interactions.