Question:
Can you spy on someones instagram?
Instagram has many nice features and great options that people like. However, not all people that use Instagram are using it in the way they should. There are many scammers, predators, cheaters, and other people who do bad things.
That is one of the reasons why parents should search for ways to protect their children and loved ones from such online dangers. Learning how to spy on Instagram is a very important matter, and more and more people are searching for good solutions on it. Fortunately, here is the article can help you!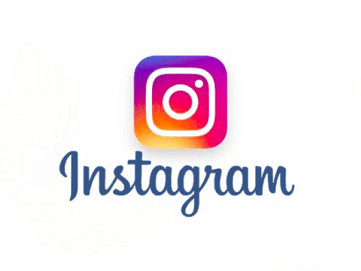 Way 1: Use Instagram Spy Tool
Using an Instagram spy tool is one of the most effective ways to hack instagram account. There are many spy apps on the market, but not all of them offer the same quality or function in the same way. Some have more options and are better than others, and one of the best apps to use is called MoniMaster.
Features of Monimaster
With this Instagram spy app, you can monitor not just messages on this social platform, but also many other popular platforms.

Besides that, you can monitor all phone activity on WhatsApp, Snapchat.

You can check their SMS, outgoing and ingoing calls, view their online browsing history, photos, and videos.

It is completely undetectable and you can track everything remotely from your dedicated online dashboard.

There is no need to root the phone and you can start everything within five minutes.
The only three steps you need to follow are these:
Step 1. Create a Monimaster valid account..
Click the button "Sign Up". Use an email address to sign up and create your account. Then, buy a plan to unlock all the features of the MoniMaster. So that you can take advantage on all the features of Monimaster.
Step 2. Install the MoniMaster Instagram spy app on the target phone to finish the process.
Then, the website will lead you to "My Product" page. Find the plan you just purchased and click "Setup Guide" option to learn how to download and install the app on the devices you want to monitor.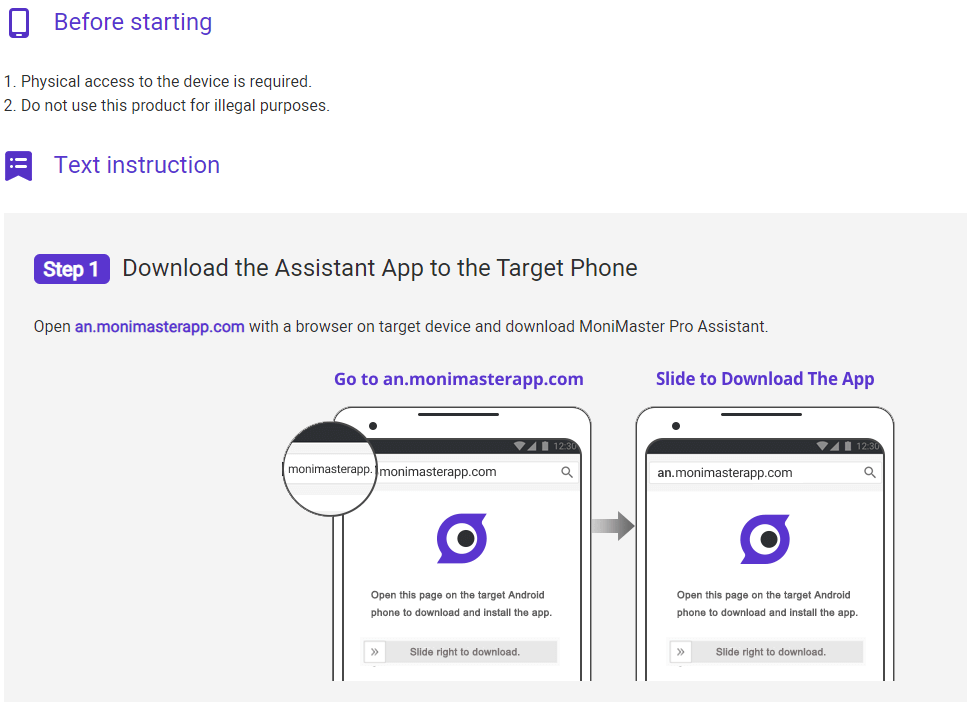 Step 3. Start monitoring Instagram activity and account by using Monimaster.
Once you are done installing it on the target device, verify setup at the bottom of the "Setup Guide" page. This is where you are able to check all the activity and messages on Instagram amd all data types you want to supervise on the Dashboard.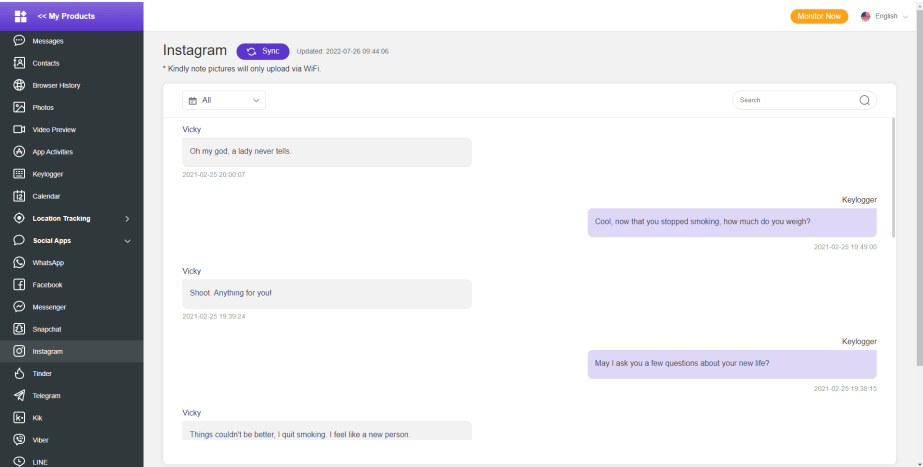 Top advantages of using MoniMaster
Read someone's Instagram conversations, voice messages, photos, videos, and even information that has been deleted.

It can capture screenshots automatically, which allows you to spy more on someone's Instagram.

No rooting is required, only 3-5 minutes to setup are needed.

No need to know someone's Instagram password to monitor their activities.
Way 2: Hire a Hacker to Hack an Instagram Account
The second method on how to see dm on Instagram is by hiring someone skillful that can hack the Instagram account of the target person. Hiring a hacker to hack an account is not easy as it requires very thorough research and you are not guaranteed that you will get the desired results.
If you are lucky to find a hacker that can teach you how to hack Instagram account, you will likely have to pay a lot to use their services. Skillful hackers are not cheap, so that is something you should take into consideration.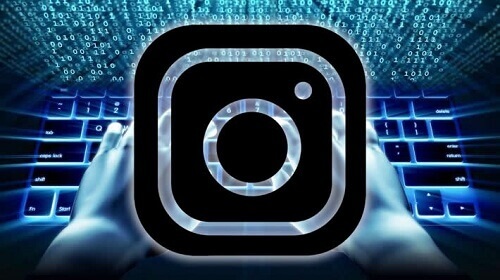 Way 3: Use "Forgot Password" to Reset Someone's Instagram Password
The third way is to use the "Forgot Password" option on Instagram. With this method, you cannot exactly learn how to hack someone's Instagram, but it can come in handy if you want to reset someone's or your password and then try logging in yourself.
The option "Forgot Password" is one of the simplest and easiest ways to regain access to your Instagram account. These are the steps you should follow for that.
Step 1. Go to the Instagram website, then on the "Log In" option, and then on the link "Forgot Password".
Step 2. Type your username, email, and phone number that you have used for creating your account on Instagram. When you finish that, click the option "Reset Password".
Step 3. Choose a new password, confirm it, then click again on the button "Reset Password".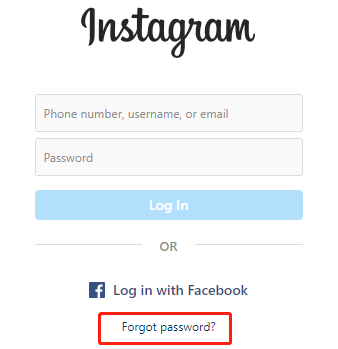 These steps are to be used on the Instagram website, but the process is the same for the Instagram app version too. Follow these steps to reset the password if you use the Instagram app on your Android or iOS device.
Step 1. Click on the Instagram app and go to the option called "Get Help Signing In".
Step 2. Type your username, email, and phone number that you have used for creating your account and then click "Next".
Step 3. You will be asked to receive an email or SMS message to access Instagram, or you can log-in to Instagram with your Facebook details.
Step 4. Use whichever information you want from the mentioned methods, make a password reset, create a new one, and then log into the account.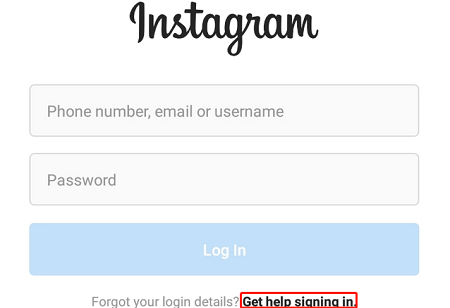 Way 4: Phishing to Get Someone's Instagram Password
The fourth way that some people use to get someone's Instagram password is through the method called phishing. So, how do you hack someone's Instagram with phishing? Phishing is the process of creating a fake website to deceive someone. When the target goes to the phony website and types in their private information, their sensitive data becomes instantly visible to the hacker.
If you want to know how to hack Instagram account through the phishing method, here are the steps that hackers use.
Step 1. Phishing target is getting a fake email that looks like it is being sent by a legit company.
Step 2. In the email, the target is encouraged to take a certain action, such as click on a link that will lead him to a fake website.
Step 3. The fake website often looks almost identical to the real website and it takes a trained eye to spot the major differences.
Step 4. The target falsely believes that is on a legit website and provides sensitive personal information, such as usernames and passwords.
Step 5. Then the hacker easily steals entered data by the target.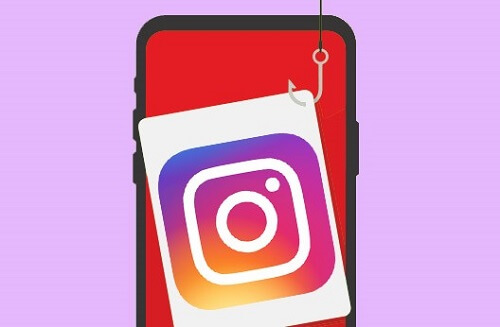 NOTE:
The phishing method is often efficient because the targets are willingly giving away their private information, without suspecting that they are being scammed. Phishing emails can also be tailored to certain services or individuals so their hit rate is relatively high. However, phishing is usually punishable by law and spam emails are relatively easily detected and blacklisted.
Conclusion
After examining all details of the methods for hacking into someone's Instagram account, the first method by using an Instagram spy tool looks like the best solution for doing so. Among all other apps for spying, MoniMaster stands out as the top Instagram spy app to use for protecting your loved ones from online dangers. With this app, you can easily learn how to hack someones instagram within a few minutes.