Question:
How to view someones web history from another computer if I want to spy on someone?
Indeed, there are different ways to view someone elses browser history from a different computer. But it will not be easy if you apply someone traditional and technical approach. Fortunately, in addition to these methods we will introduce a very simple method that does not require any technical knowledge in this article. So, be patient and check out our article below.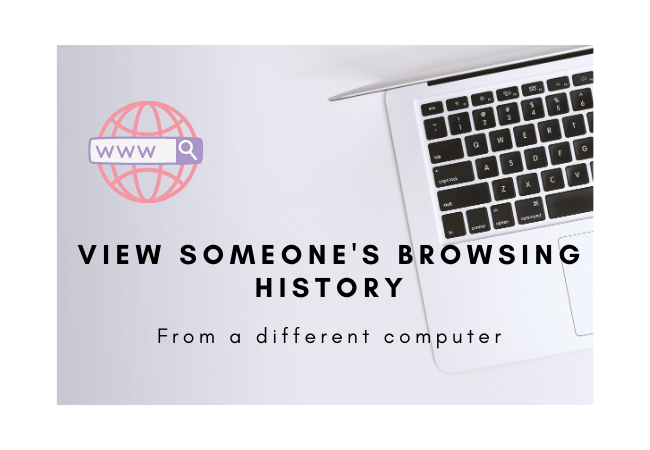 1. Check Browsing History of Another Computer with MoniVisor - Anytime and Anywhere
Well, maybe you can use a professional tool like MoniMaster MoniVisor Computer spying tool. MoniVisor is a tool designed for monitoring Windows computers.
Features of MoniVisor
Once installed, it works in stealth mode without alarming the user with its presence.

You will be able to track and monitor all the browser history. directly.

You will even be able to open the website URLs visited by target user to check the details on your own computer.

MoniVisor also supports all the major web browsers available on the market; like Google Chrome, Firefox, Internet Explorer and more.

It also has the simplest operational procedure; you can check out the steps below. Heres how to view someones browsing history from a different computer
Steps of Check Browsing History of Another Computer by MoniVisor
Step 1. Upon registration, click on the Monitor Now option. Purchase a suitable plan.
Step 2. After purchasing the tool, you will be redirected to the My Products and Orders Management Page. Click on the Setup Guide option and follow the on-screen instructions.
The guide will teach you how to download and install the software on targets computer and the process may take you about 5 minutes.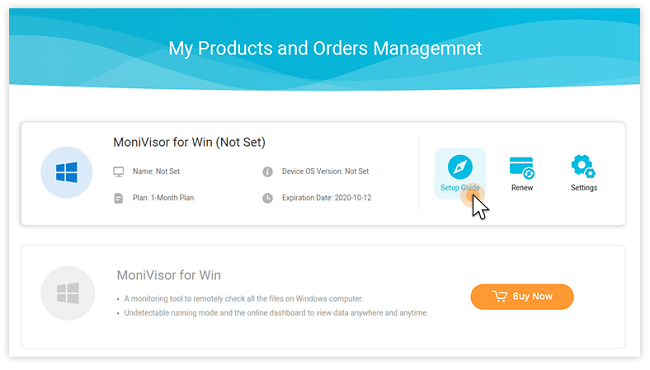 Step 3. After the installation and activation finished, the program will start running in the background of the computer. Now, Click on the "Dashboard" option, and all the recorded data will be visible to you. For the browsing history checking, you can click the Web Browsing History tab there.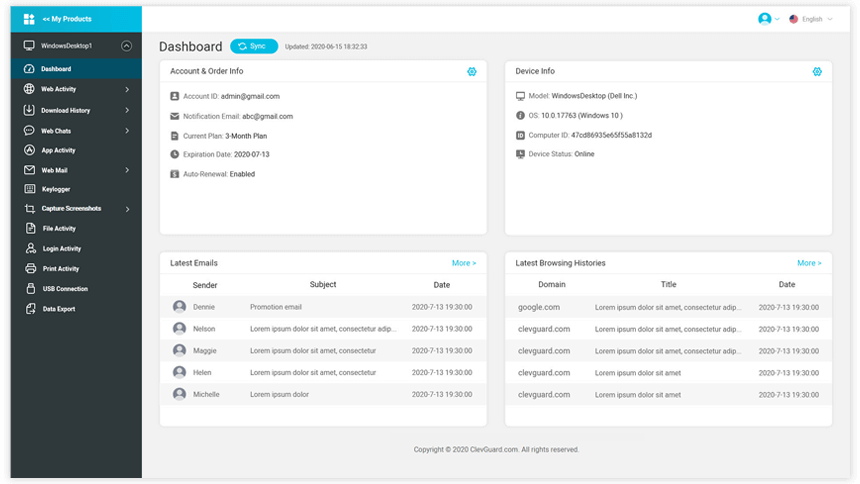 This is how the most efficient way to track someone elses browsing history. Even if the target deletes history, it will still get recorded by MoniVisor. Which you will be able to view from the online dashboard.
2. How Can I Get Someone's Search and Browsing History through Router?
This method is a bit complicated. In this method, you have to go through the routers setup settings to access data when the target is connected to the router via Wi-Fi. But this method is suitable for checking browser history for family members.
Step 1. Open the "Run" dialog box and type "CMD". Click OK.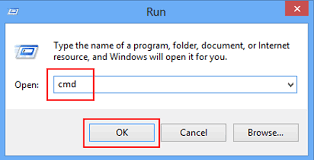 Step 2.In the Command Prompt window, type "IPCONFIG/ALL" and execute.
Step 3. Scroll down through the results and locate "Default Gateway". The numbers beside the Default Gateway is your IP address. Copy that number and type it on a web browser of your choice. Router Settings will be opened.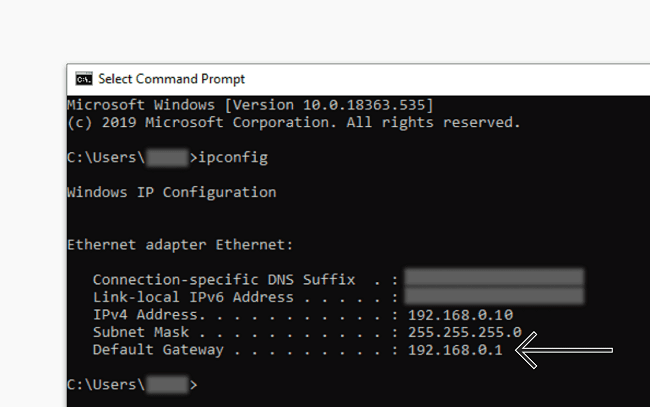 NOTE:
Now, you have to use your credentials to log in. After you have logged in, you will be able to view search data. Now, router settings are different, but there should be an option available called Logs.
If you click on Logs, all the IP addresses connected to the router where you will see all the activity. But before you can check the logs, you have to know the targets IP address. So, you have to go to the Attached Devices. This may be available on your router with a different name, but if you click on this, you will be looking at a page with lists of IP addresses that are connected to your router.
Step 4. Now, select the IP address from the list and then click on Logs to view the activity.
3. Check Someone's Browsing History From a Different Computer with Physical Access
If you want to view IE, Chrome or some other browsers history for another user, you can physically access their computer and check the browsing history by yourself.
Now, this is another difficult procedure, and the difficult part is physically accessing the target device without alarming its user. If its a family member, then things will be simple, but if it is someone else, then you will have the most trouble. This requires you to check the data for everytime, that meas you cannot get the updated data with once access.
After accessing the computer, things are very simple. Heres how to check browsing history of another user Windows 10
Step 1. Once on the computer, you may find out that the target is using Google Chrome or Safari, or even Internet Explorer for internet browsing. You have to locate the History tab on Google Chrome. It will be under Settings.
Step 2. On Internet Explorer, you have to click on the Favorites button and locate the History tab. If it is Safari you are looking into, then it is also very simple. A History option is available, under it; click on Show All History.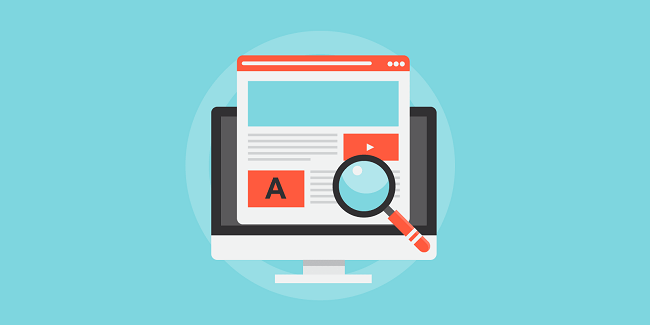 4. How to Check Browsing History of Another User through Mail? (Only for Chrome)
So, starting with the method to check the browsing history via email. Now, it is a simple procedure. Google allows user to check web history from another computer as long as you have a Gmail account.
To check your own browsing history:
Step 1. If you dont have an account already, you need to create a Gmail account. Otherwise, skip this step.
Step 2. Now, log in using your username and password.
Step 3. Click on Web History and check the records of all the Google searches made by you.
To spy on someone elses browsing history:
If your purpose is to check someone elses browsing history then you need to log into their Gmail account to repeat the above steps. This can be a difficult thing to get other Gmail account info.
5. The Comparison of the Above 3 Ways
After all the information we've learned, lets compare 3 methods we have discussed to view browser history on someone elses computer. And then choose the best one.
| | | | |
| --- | --- | --- | --- |
| | The Router Settings Way | The Physical Access Way | Using MoniMaster MoniVisor |
| Applicability | Complicated | Initially Complicated | Efficient |
| Technology necessary or not | Yes | No | No |
| WiFi Connection Necessary | Very Difficult | Difficult | Easy |
| Suitable for | Family members | Closed People | For Anyone who can access someones computer for 5 minutes |
| Can get the data remotely or not | Yes | No | Yes |
| Success Rate | Poor | Poor | 100% |
The router method is not that effective for most people. Even if you were able to pull it off, it is only suitable for close family members. Next, we have physically accessing the target computer. The initial hurdle of accessing the computer is the most difficult task. If you are able to get past that successfully, you will be able to view everything except for the deleted history.
But MoniVisor is different from them. Once the app is installed, you will be able to monitor browser history. Even the deleted ones will be recorded. The app works in the background, and it is not detected by the Task Manager. So, no worries of getting caught.
FAQs about View Someones Web History
Can an Admin Account on a Windows Computer See Other Users Browsing History?
It is possible for an Admin, but they wont be able to check the browser history direct of any other account. But as an Admin, if you know the save location of the browsing file, you can directly go there and check it.
Can Administrators See Deleted History?
They wont be able to view it. A person with Administrator access can only view the existed browser history.
But if the Administrator is a very capable person, they can try to recover deleted browser history.
Can Someone See My Internet History if I Use Their Wi-Fi?
Yes, they could see the websites you have visited. If the URL in the browser comes with "https://"" then the Wi-Fi owner will not be able to see what you got from the website as the traffic is encrypted.
If the URL comes with "http://"" that means there is no encryption. With the right, all the scrambled data can be reassembled, and all your searches will be visible.
But even after learning this, I would say there is nothing to worry about. Most people are not tech-savvy enough to do this. But even if they are capable, they will need proper tools and high-end software to make sense of the data. So, if someone is not looking for anything particular, then no one will be looking into your internet search history.
Summary
Therefore, if you want to view someone elses browser history, you have to work a bit. If you can gather their Google account username and password, you will be able to access it. But it is still very risky. So, it is better if you use MoniVisor. It is better equipped and efficient. The most important is that this way can let you remotely check someone's browsing history secretly.Why not try it now?