There could be any number of reasons so as to why you might want to track someone's phone without them knowing.
This may because someone wanting to keep an eye on their spouse if they're having marital issues, or a parent who might want to track their child's whereabouts for safety reasons. Indeed, there are some apps can track mobile phone, but can you track someone's phone without them knowing? Is it even possible?
Luckily, there are a number of ways you can do just that.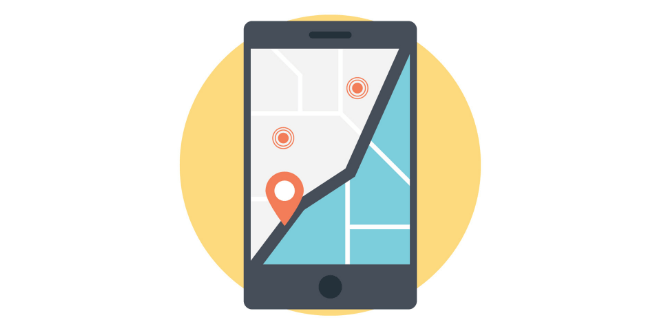 Part 1: 5 Minutes to Track Any Cell Phone Secretly
When you want to know how to track a cell phone location without them knowing, some third-party tracking apps will pop into your mind and this is probably the most effective way to do it. But with so many choice on the internet, which one is the best cell phone location tracking app? As a pro in the technical monitoring area, we have a say to recommend MoniMaster (available for Android and iOS) to you. The App is aimed to spy or track someone else secretly, endowed with the features to tracking location and monitoring all the contents of target phone.
Here are just some of the benefits of using it to track someone's phone without them knowing:
100% secret tracking: It will never be found on the target phone because the app renames itself and the app icon will automatically disappear after launching.

100% accurate tracking: MoniMaster can track the user's location in real-time and with pinpoint accuracy using the built-in GPS.

Online dashboard view: You can check all the tracked data such as current location and histories, phone calls, messages, photos, browsing history and more through the simple and intuitive online dashboard.

Pretty easy operation: The installation can be easily finished within 3 steps

Continuous tracking: It can track the target phone 24x7

No need to install any app on target iPhone (Latest iOS 13 supported).
After knowing the superiority of MoniMaster, now let's have a look about the simple steps to use it to track mobile phone's current locations for both Android and iOS.
1.1 How to use MoniMaster to track someone's Android phone without them knowing
Here are some preconditions before you start monitoring:
A one-time physical access to the target device is required for the app to be installed.

A valid account must be registered to give you access to the online monitoring panel.

A user license must be acquired in order to activate all the Android phone monitoring features
Here are 3 simple steps to start using MoniMaster:
Step 1. Create a Valid Account
Click on the Sign Up button to validate your account using a proper email address. Then purchase a license and you'll get access to all the Android monitoring features.
Step 2. Download and Install MoniMaster on the Target Device
Open the target device's browser and visit www.Monitoring.net to get the app downloaded. (It's always a good idea to get rid of the APK file once installation is complete, because that way the user won't know that they are being tracked. ) Now launch the downloaded APK file and let it be installed properly.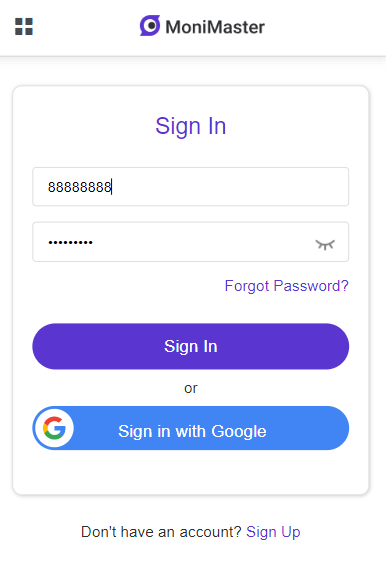 Once the installation process is complete, you will notice that the app's icon has been hidden from the home screen.
Step 3. Start Tracking the Android Phone
Now, you will get to the online dashboard and view the target's location data there. Here you can also see all the various tracking options on the left and choose the kind of data you want to track.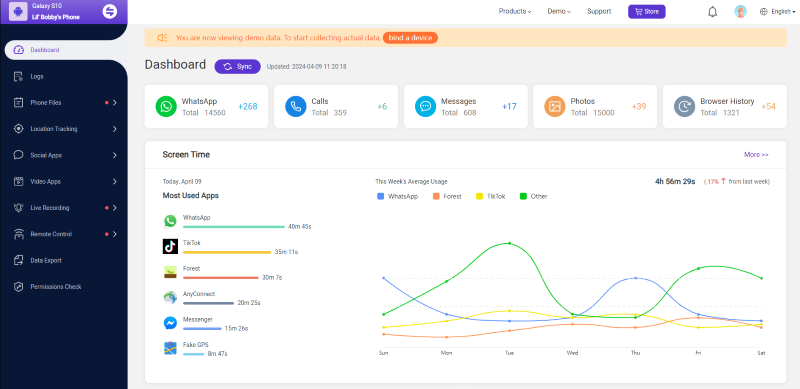 1.2 How to use MoniMaster to track someone's iPhone secretly
For MoniMaster iPhone monitoring, you have no need to install any apps on target device but you can also track the locations secretly and in real time. Next, we will get to know how to use MoniMaster for iOS.
Step 1.Create a Valid Account.
Just like the Android version, you are required to register an account for iOS monitoring. Just cick the Sign Up button below to get it and then buy a plan for your long term tracking.
Step 2.Verify the iCloud Credentials.
Now enter the iCloud Credentials of the target user. You must ensure that the target user's iCloud account is a valid one and that the iCloud ID you enter is 100% correct. If you have any questions about the operation, then you can refer to the official guide.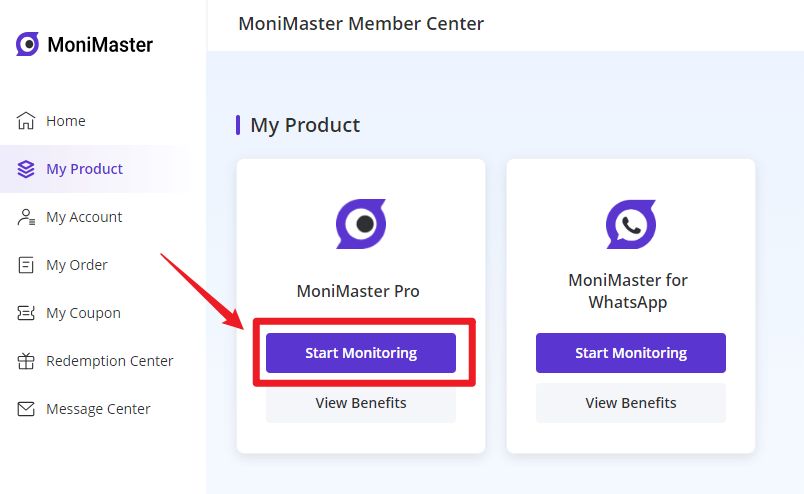 Step 3. Start Monitoring
Once you've successfully accessed the web control panel, you can start monitoring the target user's device and view all data remotely, including photos, videos, reminders, notes, contacts, etc. Launching the dashboard for the first time means completing the data syncing process which can take a while.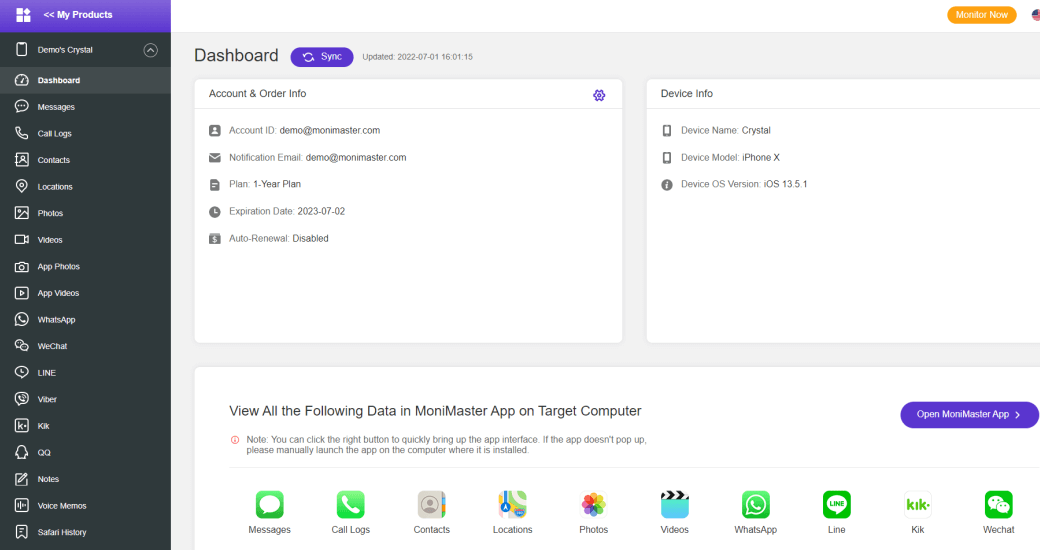 Part 2: How to Track Someone's Phone with Find My Device or Find My iPhone
Apart from using professional phone tracking apps, there are some other ways to track the cell phone location. The well-know ways are using Find My Device for Android and Find My iPhone for iOS device. These ways for both 2 operation systems are effective but they also have some limitations. Now let's explore the details at the following part.
For using Find My Device to Track Someone's Android Device
To find an Android phone's location, the phone must:
Be turned on.

Be signed in to a Google Account.

Be connected to mobile data or Wi-Fi.

Be visible on Google Play.

Have Location turned on.

Have Find My Device turned on.
Check the steps on hoe to use Find My Device:
Go to android.com/find and sign in to the target's Google Account.

Then on the map, you'll get info about where the phone is. Please be noted: The location is approximate and might not be accurate. And you can also get the last know location, if available.

If you are using the Find My Device app to track the phone, you can sign in as a guest on any phone or tablet.

After logging, you will get the approximate location of the phone you want to track.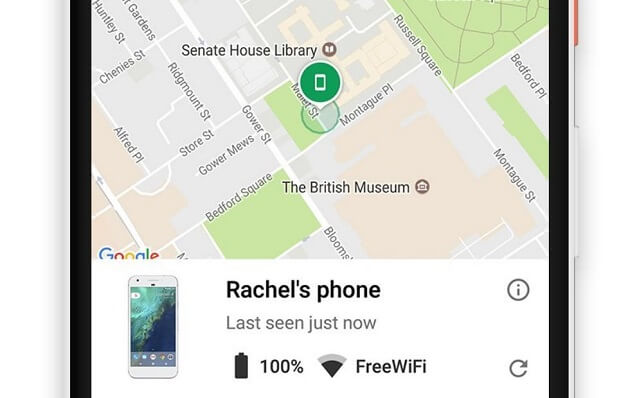 For using Find My iPhone to Track the iOS Devices
To track someone's iPhone with Find My iPhone has some preconditions too.
Know the target iPhone's Apple ID and passwords.

Your phone number must be the trusted one to receive the verification code.

Find My iPhone must be enabled on target device.

When you sign to the Apple ID, the target phone will receive a notification.
Check the steps on hoe to use Find My iPhone:
Sign in to iCloud.com/find on the web or use the Find My app on another Apple device.

You will most likely be taken to a two-factor authentication screen where you're supposed to enter the code sent to the target iPhone. Not to worry - just scroll down and click on "Find my iPhone".

Remember: This can also only track the approximate location.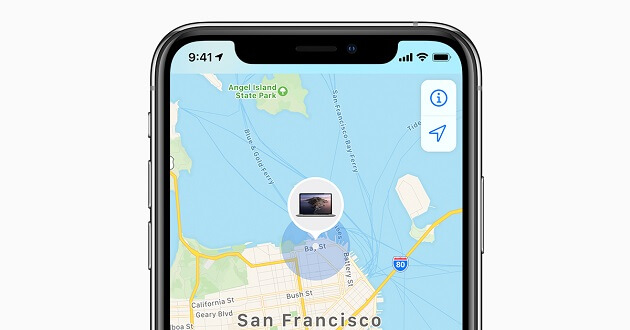 Part 3: How to Track Phone without the Owner Knowing using Phone Number
Another well-known way to track a phone without them knowing is their phone number. However, there are limitations to consider:
You can only track an approximate location of the target and never the exact location because there's no GPS location tracking feature.

You need the help of online websites in order to track through phone number.
One such website is BeenVerified, which gives you an iPhone user's personal details through their phone number. Here's how you can use it to track someone:
Enter the Phone Number

Go to this link and enter the phone number along with the extension number into the search bar.

Click on Start Search

Once you click 'Start Search', BeenVerified will give you the following information:
First and last name

Current postal address

Past addresses

All email addresses

Other phone numbers the user owns

All their social media handles

Access to photos that may be available online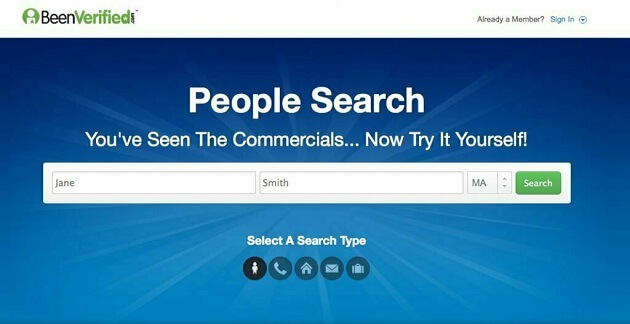 Part 4: Ask Help for Local Authorities
If all else fails, you can always approach the local authorities to find out how to track someone's phone without them knowing.
However, even after proving your identity credentials, you must have a genuine reason so as to why you may want to track someone's phone. In many cases, local authorities have downright refused people's requests and even in some rare cases where they have offered to help, it still won't let you track the user's location in real time.
In closing
Still wondering "can you track someone's phone without them knowing" out aloud? There are ways for sure, and frankly speaking, MoniMaster appears to be the most reliable one. Because it can provide the most simple and stable phone tracking solution for both Android and iPhone. To verify this, you can try the demo to experience the phone location tracking first.