If you want to change location on iPhone, but don't know how to do it. Then you have landed at the right place, today we will share five different ways, how to change location on iPhone. Stay with us for more details and other amazing hacks.
How to use Fake Location on iPhone?
Fake location lets you change the geographic location of your smart device i.e. phone, tablet, or computer. We are sharing five different ways how to use fake locations on iPhone.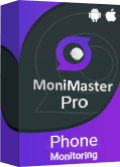 Use MoniMaster iOS Monitoring to View All Files Without Knowing.
Check all incoming and outgoing calls & SMS

Spy on social media apps like WhatsApp, Instagram, Snapchat, Facebook, Viber, WeChat and more

Track cell phone location in real time and view location history

Remotely access the files on the target phone, like contacts, photos, call logs, etc.
Method 1. Change Location on iPhone Without Any Tools.
Most people use different tools for changing the location of their phones. But this method explains how to change location on iPhone without any tools.
If you don't want to use any tools or jailbreaking then you can use an internal method to change the location of your iPhone. This is a preloaded method in all apple devices. Normally this method approach is used for tracking a stolen phone or finding your lost phone, but you can use it to deceive someone with a fake location. Here is a complete process.
Steps:
Go to your iPhone Setting.
Now tap on your account and Click on Find My Phone.
Tap Enable.
For your required location, you will need to change the location of Find my phone.
Now set a virtual location on the map.
Your Phone is now set on the virtual location.
Share your fake location with your friends.
Effectiveness: ⭐⭐⭐⭐
Rating: ⭐⭐⭐⭐
limitation:
This is an effective way. But most people face problems while changing their phone location from the Find My device setting.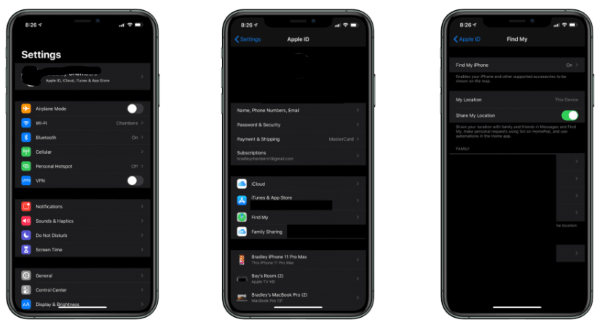 Method 2. Change Location on iPhone Via VPN.
 The next method for how to change my location on my iPhone is using VPN. It is one of the commonly used approaches for changing your location. A virtual Private Network lets you move your device to a new location.
Steps:
Launch VPN and Tap the "ON" button.
You will see a recommended location, Select a new location from the recommended location list.
Now it will move your device to a new location.
Effectiveness: ⭐⭐⭐⭐⭐
Rating: ⭐⭐⭐⭐⭐
limitation:
VPN services are free for the trial version. You have to buy a subscription by paying a small amount of money.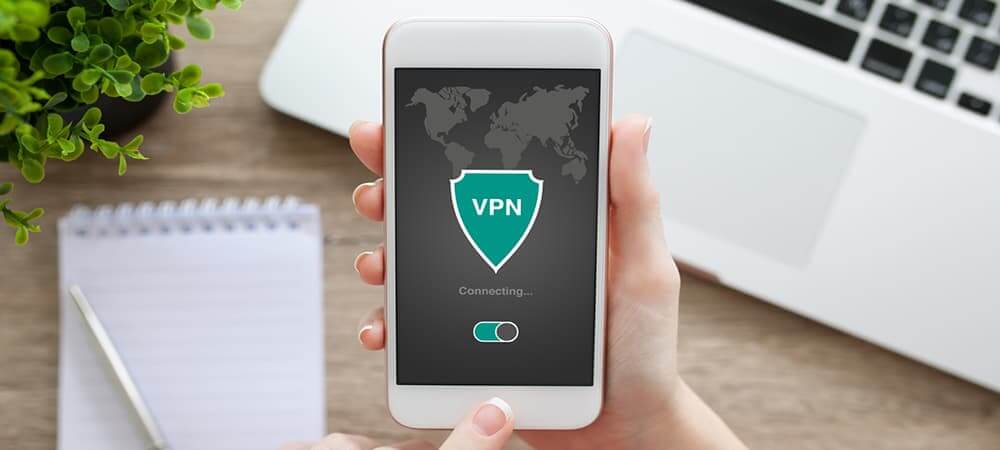 Method 3. Change Location on iPhone by FMFNotifier. (For Jailbroken Phone)
If you have a jailbroken phone. Then there is another perfect way to change location on iPhone by using FMFNotifier. It hides your real location and shares a fake location with someone that is stalking you.
Steps:
Launch FMFNotifier from the menu screen.
Now tap "location Spoofer"to enable it.
Now you will see an option of "Set Location" Tap it for the fake location to add.
Now you will receive a notification that someone has requested to change your location.
Tap Confirm.
Now your fake location is set.
Effectiveness: ⭐⭐⭐
Rating: ⭐⭐⭐
Limitation:
If Your Phone is not jailbroken, then we don't recommend it to use. As your phone will be accessed by a third party. And there is a chance of data loss.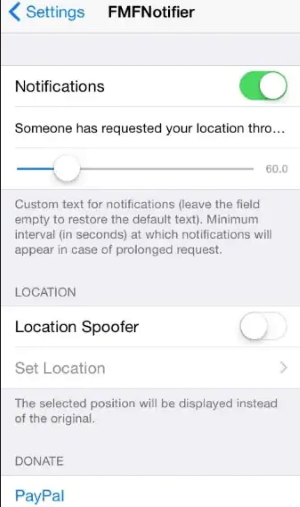 Method 4. Change the Location on iPhone with a Secondary iPhone.
If you don't want to use the above three methods then there is another way how to set location on iPhone. This method needs no technical skills but requires two phones. One will be your main phone and the other will be used as a secondary phone.
Steps:
Log out from the "Find My Phone App"of your main phone. This is the phone that you want to spoof the location.
Now log in to the secondary phone.
Now take the Secondary phone and show it to the one who is stalking you.
Effectiveness: ⭐⭐⭐⭐
Rating: ⭐⭐⭐⭐⭐
Limitation:
Most people have only one phone, while this method requires two phones, so two phones are the only limitation of this method.
Method 5. Change Location on iPhone by iTools.
Another way of how to change my location on iPhone is using iTools. iTools have recently introduced this feature. And it works well. It helps you to navigate your device at a virtual location. But how, here is a complete guide.
Steps:
Download iTool software from its official website and install it.
Now launch the app and select the virtual location feature from the iTool interface.
Now connect your iPhone and type your desired location in the map.
Once the location loads on the map, Tap Move, and iTool will take you to the desired location.
If you want to come back to your original icon, just tap the center icon.
Effectiveness: ⭐⭐⭐⭐
Rating: ⭐⭐⭐⭐
Rating: ⭐⭐⭐⭐
Limitation:
iTool is a third-party app, therefore the risk of data sharing exists every time.
How to Track Location Without Knowing?
If you have noticed that your kids are using fake location apps. Then there is nothing to worry about. We have brought you an app that will eliminate this issue. Just try MoniMaster for iOS and get real-time location access to your kid's location. Some features are mentioned below.
Real-Time Location Access:
With MoniMaster parents get access to the real-time location of their kids. So they can easily know where their child is.
Call Log Monitoring:
Besides fake location, you can also get access to all types of call history of your kids.
Installed App Monitoring:
If Your kids have installed a fake location app on their device, MoniMaster let you know.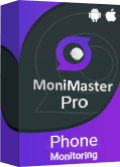 Social media activities:
Get access to your kid's activities on different social apps such as Facebook, Instagram, Twitter, etc.
Phone and Files:
This parental control app lets you get access to all types of files stored in the target phone.
How to Use MoniMaster for iOS to Track Location?
Tracking your kid's location using Monimaster is easy and hassle-free. In the following three simple steps you can use Monimaster for iOS to track location.
Step 1. Sign Up & Purchase:
Click the "Buy Now" button to pursue a legitimate record utilizing a valid email address. Buy a permit to get close to all elements of this Android observing application.
Step 2. Download & Install:
The second step is to download & install the Monimaster app. You can download it from the official website. You will need one-time physical access to the target phone to install the app.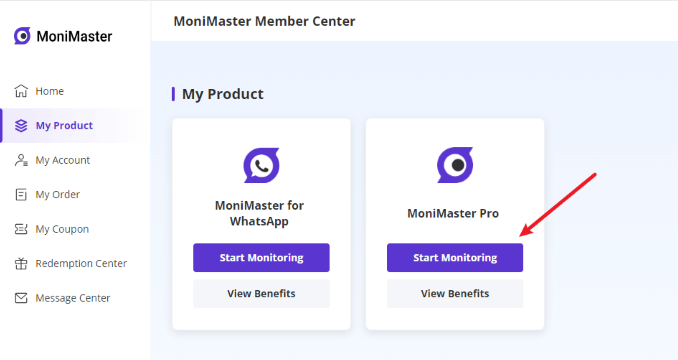 Step 3. Start Tracking:
Once everything is set up, you are ready to track your kid's real-time location. Keep eye on your kids using Monimaster.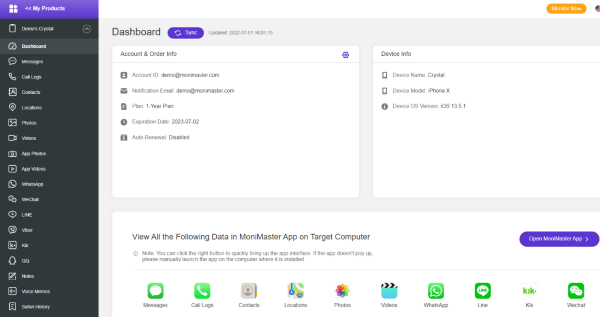 FAQs about Change Location on iPhone
How do I correct my location on Google Maps iPhone?
You can correct your location on Google maps on your iPhone by opening the google Maps App. Click on the blue dot and follow the on-screen instructions to correct your location. Wait for some time, so that you get the most recent and correct location on Google Maps.
How do I get my address corrected on Apple Maps?
Follow these steps to get your address corrected on Apple Maps.
Open Apple Maps and tap on location.
Now click on the three dots and tap report an issue.
Mention and define your problem and submit the issue.
They will look at your complaint, and act accordingly.
How do I fix my wrong location?
You can fix the wrong location on google maps in simple steps.
Just open Google Maps on your phone or tablet.
Click on location or search for an address.
Now click on the "Suggest & Edit" option.
Move the pin to the centre of the location and edit or update the location address.
Conclusion:
This article explains how to change location on iPhone. We discussed different methods of how people use/share fake locations on iPhone. Further, if your kids use any of the above-mentioned approaches to bypass you. We suggest installing the MoniMaster for iOS  app to get the real-time location of your kid's phone.