Facebook has recently introduced kids messenger in order to protect their privacy. Like regular messenger app, messenger kids have the option for Text and video chatting. Using this app kids can easily connect with their friends and family.
In this article we will briefly discuss is messenger kids safe, messenger kids parent dashboard and how to add adults to kid messenger? Stay with us for more information.
What is Messenger Kids?
Messenger kids is a specific messaging app for kids designed by Facebook. Like other messaging apps. This app offers facility of text, voice, and video messaging. Using this parents can access their kids messenger text dates and contacts. In short, it is a type of messaging app that offers parental control facility.
Sign Up Free Monitor Messenger Now
Here are some common features of the kids messenger kids application.
Text Messaging


Voice Messaging / Calling


Video Calling


Highly Secure and Safe for kids to connect with friends and family.


Ability to connect messenger kids parent dashboard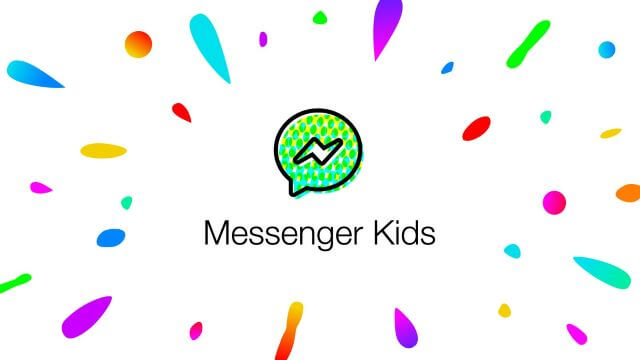 Is Messenger Kids Safe?
When it comes to safety and privacy. Messenger kids is completely safe and secure. It is something that is completely designed for kids. And as it involves parents. Therefore, it is safer than any other messaging app. Some of the safety features are listed below.
Messenger Kids parent dashboard: The online dashboard gives complete access to parents. So parents can see to whom their children are chatting.
Parents have access to the contact list, Blocked and Unblocked contacts.
Parents can see every picture whether sent or received.
This app does not offer a delete message function.
It records overall screen time.
Messenger kids app does not offer any ads.
Associated Dangers
The risks of Cyberbullying still cannot be eliminated at all.


Parental consent is not verified as the app can be installed on any type of device, so anyone can authorize app use.


Video Chat cannot be monitored by parents.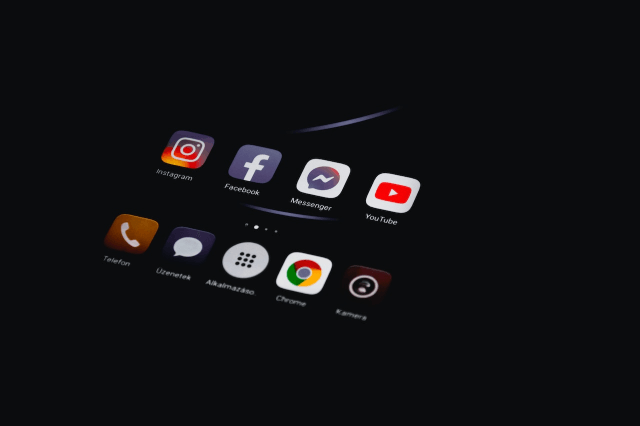 How to Protect Kids on Messenger Kids?
Although the Facebook kids messenger app is safe and secure. However, security risks and privacy laps cannot be eliminated at all. And we witnessed a privacy failure in this app in 2019. When a technical error is reported by Facebook authorities. To eliminate the whole scenario and to ensure the online safety of our kids we recommend using a full pledge parental control App.
The Internet is full of such apps but we recommend MoniMaster. Using this app you can get access to your kids smartphone device. Let's share some amazing features of MoniMaster with You.
Sign Up Free Monitor Messenger Now
Monitor Social Media Applications:
If we look at our kid's phones, there will be dozens of Social Media Applications installed. It is important to have a close look at your kid's social media activities. And nothing can get you more accurate results than MoniMaster. It gives access to all types of Social media apps such as Facebook, Twitter, Tiktok, Messenger,
Message Tracking:
 Get access to all types of messages using this parental control app. Whether it is a normal text message, WhatsApp message, Audio, or video. MoniMaster can track all types of messages with a single click.
Location Tracking:
MoniMaster gives you real-time access to find someones location on facebook. Parents can get access to location history using Monimaster.
Call Logs:
Get access to all types of call logs of target devices using MoniMaster. It gives you a complete call history of detailed, Missed, and received Calls.
Browser History:
You can get access to your kid's browser history using MoniMaster. Besides this, it also records screen time, Contact lists.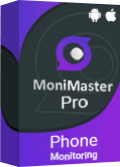 How to Add Adults to Kid Messenger?
Normally parents operate kids Messenger accounts. But if they want to add an adult then what is the process of how to add adults to kid messenger? just follow the steps.
Step-by-step guide on how to add adults to Messenger Kids
Open the Facebook Messenger kids app on your phone or Laptop.


Now click on the icon at the top left corner.


Here you will see multiple profiles, now click on the required kid's profile and Tap the More Option.


Now enter the adult info associated with his/ her account such as name Phone or Email.


Once the relevant name appears tap Send Invitation.


The relevant person will be added once he/she accepts the invitation.
Messenger Kids Parent Dashboard
Every kid's account is managed via Messenger Kids Parent Dashboard. Through this dashboard, parents have full access to their children's account. The dashboard gives more control to parents and has some amazing features.
Parents can view a log of sent and received messages and images for the associated account. In case the video or image is not appropriate for the kid. They can remove it instantly.
This Messenger Kids Parent Dashboard also give access to the recent contact. So that they are able to know, to whom they are chatting with. you can see the one-month message history in the dashboard. Similarly, it also gives access to view Reported and blocked contacts history.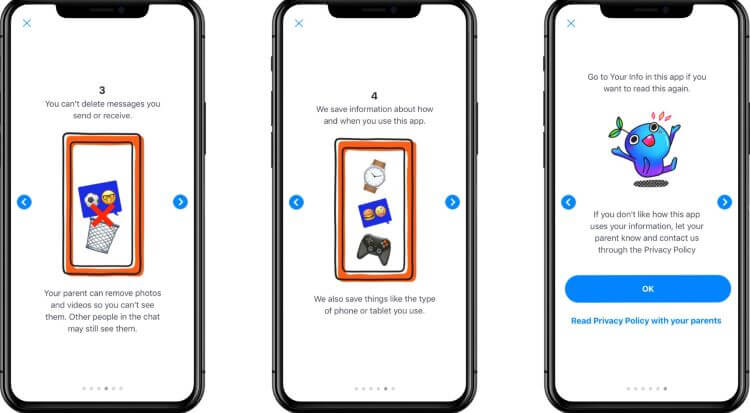 How to access and navigate the Parent Dashboard?
You can access and navigate the Messenger Kids Parent Dashboard in the following way.
Open the Facebook app on Your Mobile Phone.


Tap on your profile at the Top right corner.


Now Tap on Messenger Kids and click on your kid's profile.


Now you can perform multiple activities mentioned above.
FAQs about Messenger Kids
Question:
1. Can I use Messenger Kids on PC?
Yes. You can use the Facebook Kids messenger app on your PC. It can also be used on MAC. Set Up your kid's account and start tracking your kid's activity without any hassle.
Question:
2. Can I use Messenger Kids without Facebook?
As this app is managed and approved by parents on behalf of their kids. They also signup for them.  So it is not necessary for kids to have a Facebook account. They can use it without Facebook. Also, this app does not offer any ads or paid content.
Question:
3. Is Messenger Kids good for 10-year-olds?
The Facebook kids messenger app is specifically designed for children with an age range of up to 13 years. hence the app is good for 10 years old kids Still security risks exist so always keep your eyes open.
Conclusion
In this article, we discussed the Facebook kids messenger app in detail. We also discussed how to add adults to kid messenger and the messenger kids parent dashboard in detail. We also tried to answer the question is messenger kids safe? If you are still worried about your kid's online activities. we Suggest installing a full pledge parental control app i.e. MoniMaster.