If you are reading this article, I am sure that only one question is clearly intriguing to you and that is: 'Can I access someone's iCloud account without them knowing?'
The answer is a big 'YES'. If you want to know how to access someone's iCloud without them knowing, let me tell you that this is not expensive or difficult anymore. You do not need to hire and pay any secret investigator to do this for you. Now, you can spy on iPhone through iCloud while sitting on your couch. It's that simple!
Can You Use iCloud to Spy on Their iPhone? - Definitely Yes!
You might be wondering if you need to download some sort of mobile application or software etc., right? Absolutely not. You don't need to do anything like that. The magic key to open this treasure is basically "iCloud account and password".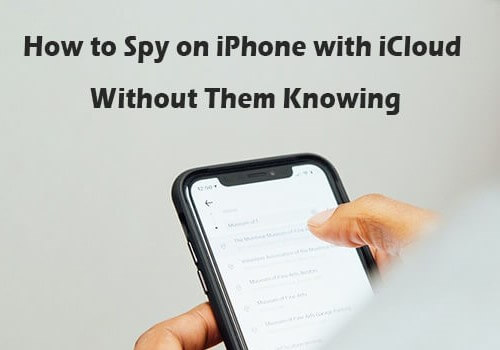 When you succeed in getting to that stage, the rest is almost done within no time. Because iCloud keeps a backup of the iPhone, once you get the chance to secretly slip into their backup data, you can surely spy on anyone's iPhone using iCloud.
Cheer up because it no big deal anymore, since you can use iCloud to spy on spouse only by getting their iCloud account and password!
Spy on iPhone Through iCloud - MoniMaster iCloud Monitoring
Whatever the reason may be for you to spy iPhone using iCloud, you must be figuring out a silent and sneaky way to do it. Luckily, MoniMaster for iCloud is in the right place for you.
MoniMaster iCloud Monitoring offers a safer and better option to spy on iPhone through iCloud, it will not require any prior installation.
It acts as a silent gateway to an iPhone using iCloud. You can remotely spy on anyone and without letting the user know about it.
Another amazing feature that could fascinate you is its access to deleted files. Moreover, it does not affect the security, privacy, and software of the device, and does not harm the battery as well.
Steps to Spy iPhone with iCloud Using MoniMaster iCloud Monitoring
Step 1. Create an Account and Choose a Plan
Click "Sign up Free" to create an account using a valid email address. Once finished, you will find three very affordable packages. In order to gain access to all the amazing features of the MoniMaster iCloud Monitoring Solution, you need to choose any one of them depending upon your needs. Once payment is done, move to the next step.
Step 2. Complete Set Up and Verify iCloud Credentials
Now, enter the "Setup guide" where you will need those magic iCloud credentials i.e., iCloud account and password. If you already have them, well and good, and if not, we will discuss the possible solution below.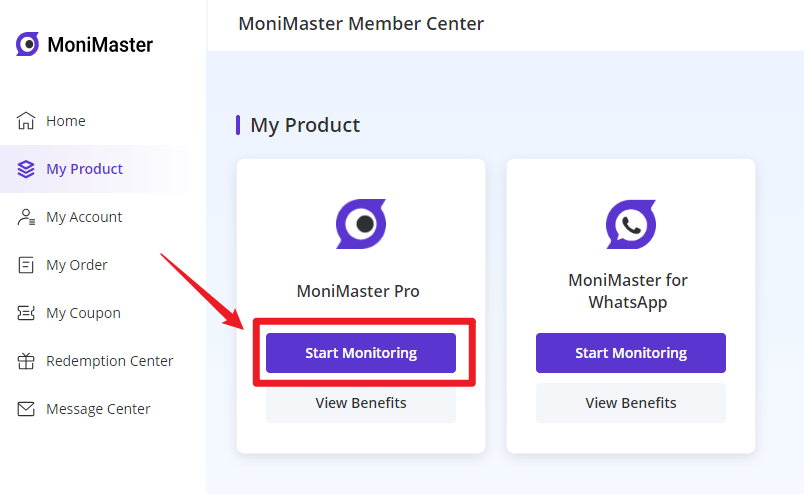 In case the two-factor authentication has been turned on the concerned iPhone, you would have to physically access that iPhone to get the code. When you physically access the phone, you can save your phone number and device in the iPhone's trusted devices, so that you won't need to go through the two-factor authentication over and over.
Step 3. Start Monitoring
Once you are done logging in to iCloud, you will reach the "Dashboard". This is the final destination, where you will get to spy on iPhone using iCloud because this will enable you to access iPhone's files, like videos, live locations, photos, contacts, notes, drive, etc. Since it will be your first time using MoniMaster iCloud Monitoring Solution on this iCloud, it can take some time to synchronize all the data. So, be patient!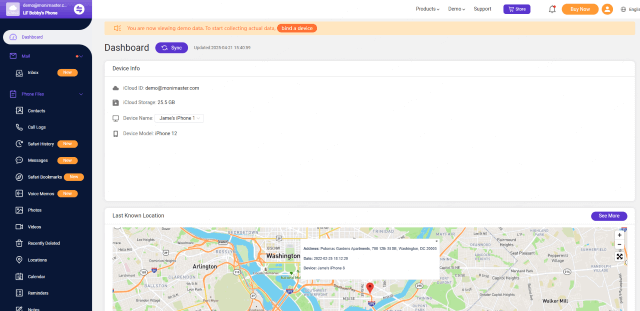 Tips: What If You Don't Know the iCloud Account and Password
In many scenarios, you can easily get the iCloud account and password of an iPhone. For example, if it's your kid's iPhone, you can simply get the details when he is asleep or away from his or her phone. However, it sometimes also can be impossible to get and change iCloud account and password.
For example, you may have a doubt on your partner, and you want to keep a check on him or her and spy on iPhone through iCloud, but your partner is too clever to save his credentials in your reach. So, what should you do now? Let's play with some tricks here.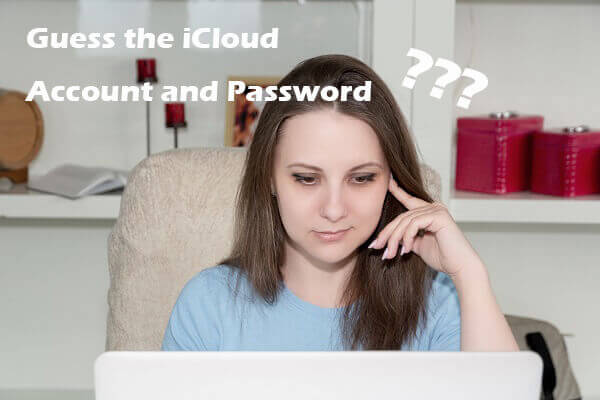 Guess the iCloud Account and Password
For iCloud account, many people tend to create emails by their first names, last names, middle names, family names, or initials.
And they might use their birthdates, birth years, or current year as digits along with the alphabetical part of their email address.
If it's someone related to you, you can make them email you something in order to get their email address without them knowing. There is also a way to spy on iphone without apple id and password.
People either opt for the same passwords for every online account or go for easier options like pet's name, spouse's name, birthdate, family member's name, or nickname to avoid any hassle. That's the reason why it makes iCloud password easier to guess.
The one thing you need to do is that you pen down a few guesses based on the above ideas and try them on iCloud. Again, if the person is any of your relevant, you can search notes on their iPhones because many people save their important details like passwords, emails, etc., in their notes.
Get iCloud Account and Password Through Security Questions
The iCloud offers a list of a few security questions that are extremely relevant to a person's personal life. For example, when were you born? Where did your parents first meet? Where were you born? Who was your childhood friend? If you have done proper research on the person you want to spy on and answer them correct, you can get someone's iCloud account and password easily.
Nowadays, social media has made it much accessible to get someone's personal information that can help you land in someone's iCloud.
FAQ
1. Can I be found by the user using MoniMaster?
You will never be found by the iPhone user, since it's a totally undetectable method to spy on other's iPhone activity.
2. What if I can't get someone's iCloud account and password?
Since it's the requisite to spy on iPhone using iCloud, if you really can't get their iCloud information, it's recommended to use another way to spy on someone's iPhone. That is another iPhone monitoring solution – MoniMaster for iOS. It's also one of our hit products which is worth trying.
3. Is it safe to enter iCloud account and password on MoniMaster?
Please be ensured that all the private data are secure, and they will never be leaked or illegally used by anyone.
Conclusion
There is no more mystery left in the question, 'how to spy on iPhone with iCloud', as you only need to know the iCloud account and password. MoniMaster iCloud Monitoring provides a secure and effortless solution where you do not need any installation. You can remotely monitor an iPhone using iCloud without letting anyone know. Moreover, MoniMaster allows you to access the deleted data as well. You can also download any data from iCloud and save it on your computer. Clearly, MoniMaster iCloud Monitoring is a real gamechanger with its reliable service and affordable features.