Phone cloning, the act of replicating one mobile device's entire data and identity onto another, raises intriguing questions about digital privacy and security. In this article, we explore the concept of phone cloning and delve into a crucial aspect: how to clone someone's phone without them knowing for free.
What Is Phone Cloning?
Phone cloning refers to the practice of copying the entire data and identity of one mobile phone onto another device. When a phone is cloned, the target device becomes an exact replicate copy of the original, including its phone number, call history , text messages, and other personal data.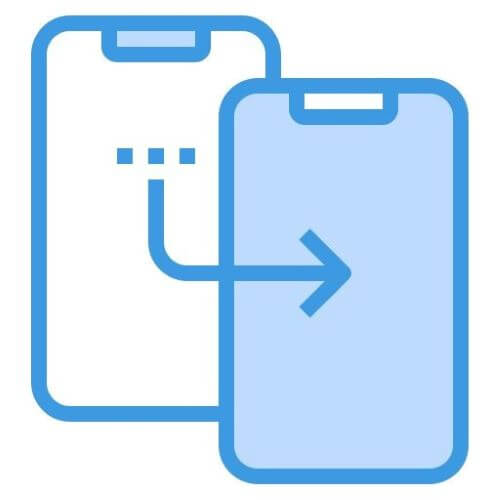 How to Clone Someone's Phone Without Them Knowing For Free?
Cloning a phone using Bluetooth typically refers to sharing data, files, or connecting devices via Bluetooth. Here's a brief overview:
Bluetooth is a wireless communication technology that allows devices to connect and share data wirelessly. It's commonly used for tasks like transferring files, connecting to wireless headphones, or sharing internet connections.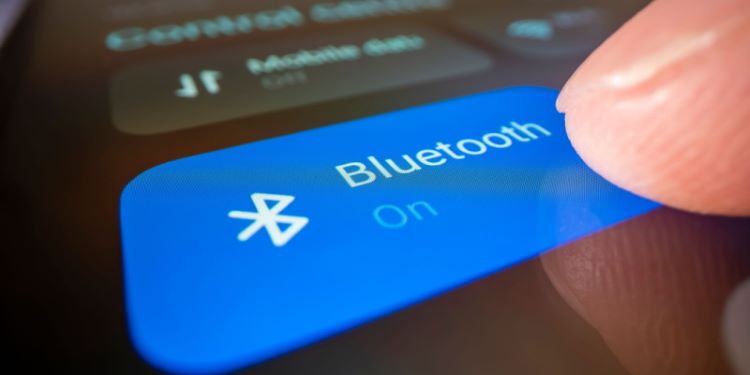 How to Use It:
Pairing Devices: To replicate or share data between two devices, ensure both have Bluetooth enabled and are discoverable.
Pair Devices: Pair the devices by selecting the target device on your phone's Bluetooth settings.
Transfer Data: Use Bluetooth to send or receive files, contacts, photos, or other data between the paired devices.
Limitations:
Range: Bluetooth has limited range, typically up to 100 meters, depending on the Bluetooth version.


Speed: Data transfer speed can be slower than other methods like Wi-Fi or wired connections.


Compatibility: Both devices need to support Bluetooth and be compatible for successful pairing and data transfer.
How to Clone Android Phone Secretly?
MoniMaster for Android
MoniMaster for Android is a comprehensive monitoring and tracking application designed for Android devices. It offers various monitoring features, including location tracking, social media addiction prevention, and content detection, which is also the best clone app.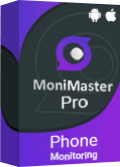 Clone Message: MoniMaster allows you to track both sent and received text messages on the target device. This feature provides insights into messaging activity, including the content of messages, timestamps, and attached files like photos and videos. From this, you can check boyfriends text messages for free.
Location Tracking: With MoniMaster, you can monitor the location of the target device. This feature enables you to keep tabs on the device's whereabouts, making it useful for ensuring the safety and security of loved ones.
Clone Activity: MoniMaster provides activity tracking capabilities, allowing you to monitor the usage patterns and activities on the target device. You can gain insights into app usage, browsing history, and more.
Data Recovery: In the unfortunate event of data loss on the target device, MoniMaster can assist with data recovery. You can retrieve deleted messages, call logs, and other data, helping you recover important information.
Social Media Monitoring: MoniMaster provides access to social media activity on the target device. You can monitor conversations, posts, and multimedia shared on popular social platforms.
How to Use MoniMaster for Android to Clone Android?
Step 1. Installation and Setup: 
Visit the official MoniMaster website to create an account and purchase a subscription.


Download the MoniMaster app on the Android device you want to monitor.


Follow the installation instructions provided by MoniMaster. You may need to grant necessary permissions during installation.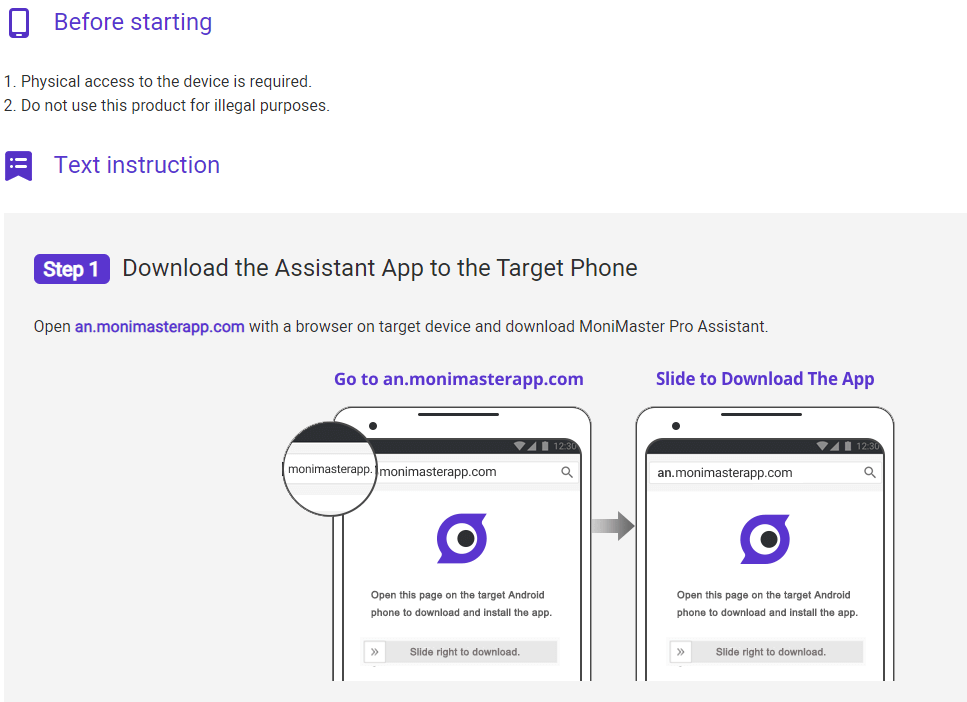 Step 2. Dashboard Access:
Log in to your MoniMaster account from any web browser or the MoniMaster Control Panel app.
Step 3. View All Cloned Data:
Once logged in, you'll access the MoniMaster dashboard, which provides a range of monitoring features and you can view all the cloned data and files.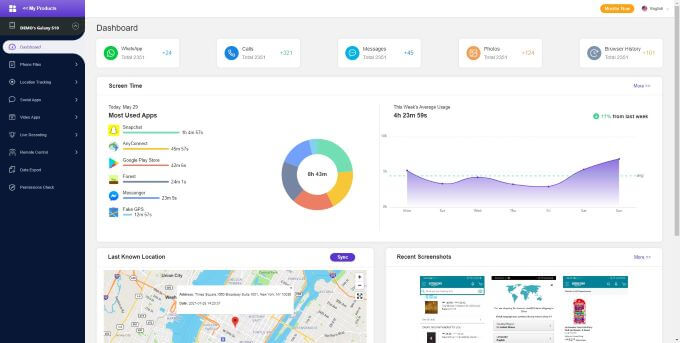 CLONEit
CLONEit is a mobile application designed to facilitate the transfer and cloning of data from one Android device to another. It provides a convenient way to migrate your data, including contacts, messages, call logs, apps, and more, from an old Android device to a new one, making the transition smoother.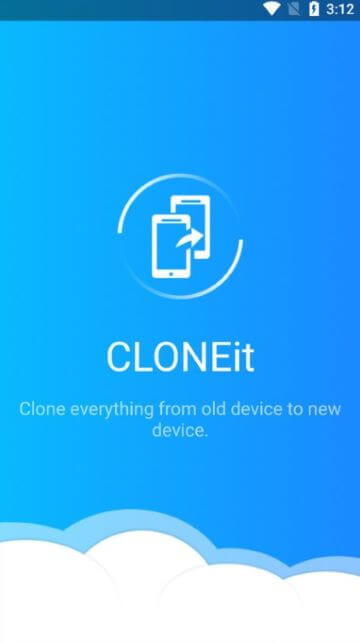 How to Use It:
Using CLONEit is straightforward:
Step 1. Install CLONEit: Download and install the CLONEit app from the Google Play Store on both your old and new Android devices.
Step 2. Sender and Receiver: Designate one device as the "Sender" (the old device) and the other as the "Receiver" (the new device).
Step 3. Initiate Transfer: On the Sender device, select the data you want to transfer. You can choose contacts, messages, call logs, apps, and other data types.
Step 4. Connect Devices: Ensure that both devices are connected to the same Wi-Fi network. CLONEit uses Wi-Fi for data transfer.
Step 5. Start Transfer: Tap the "Start" button on the Sender device to initiate the data transfer process. Wait for the process to complete. The time required depends on the amount of data.
Limitations:
While CLONEit is a useful tool for transferring data between Android devices, it has some limitations:
Platform Specific: CLONEit is designed for Android devices and may not work for transferring data between Android and iOS devices.


Wi-Fi Dependency: Both devices must be connected to the same Wi-Fi network for CLONEit to work. This may not be ideal in situations with limited Wi-Fi access.


Data Compatibility: CLONEit may not transfer all app data, particularly for apps that use proprietary data storage methods.


Device Compatibility: Compatibility may vary depending on device models and Android versions. Some features may not work on all devices.
How to Clone an iPhone Without Someone Knowing?
MoniMaster for iOS
MoniMaster for iOS is a powerful monitoring software for iOS devices that allows you to track and monitor activities on an iPhone, iPad, or iPod Touch. Here's a general guide on how to use MoniMaster for iOS: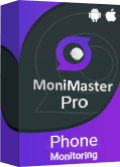 Use MoniMaster for iOS to View All Files Without Knowing.
Check all incoming and outgoing calls & SMS

Spy on social media apps like WhatsApp, Kik, Viber, Line and more

Track boyfriend or girlfriend cell phone location in real time and view location history

Remotely access the files on the target phone, like contacts, photos, call logs, etc.
Step 1. Create a MoniMaster Account: 
Before you can start monitoring an iOS device, you need to create a MoniMaster account. You can do this by visiting the official MoniMaster website. Then choose the plan that suits your needs and purchase it.
Step 2. Install MoniMaster on the Target iOS Device: 
You will need physical access to the target iOS device to clone messages. Follow the on-screen instructions to download and install the MoniMaster app.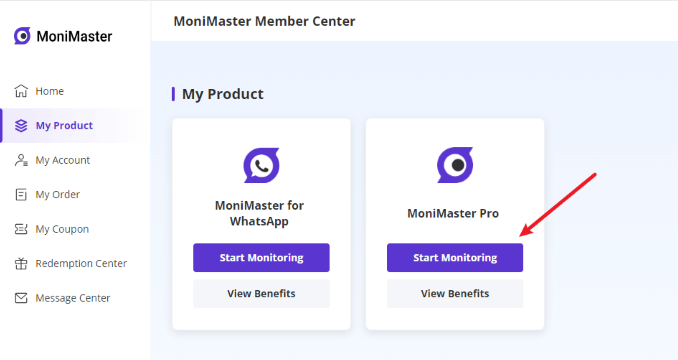 Step 3. Complete Setup:
After installation, open the MoniMaster app on the computer. You can start monitoring the target iOS device remotely from your MoniMaster dashboard. You'll have access to various features like call logs, text messages, location tracking, web browsing history, and more, depending on your subscription.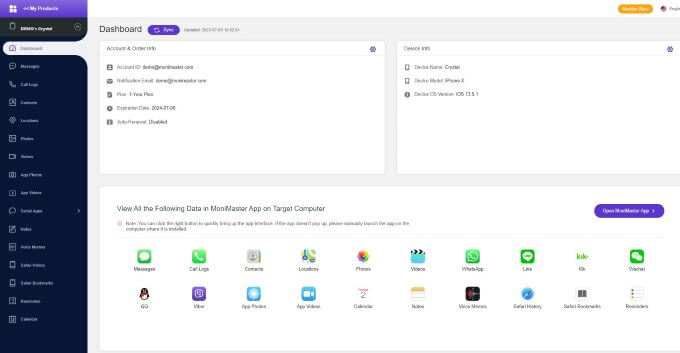 iCloud
Using iCloud to clone an iPhone is a convenient way to transfer your data, apps, and settings from one iPhone to another. You can use iCloud to spy on spouse. iCloud allows you to create a backup of your old device and then restore that backup on your new iPhone, effectively cloning the content and settings.
How to Do It
Here are the steps to use iCloud to clone your iPhone:
Backup Your Old iPhone:
Connect your old iPhone/target phone to a Wi-Fi network.


Go to "Settings" > [Your Name] > "iCloud" > "Backup."


Turn on "iCloud Backup" if it's not already enabled.


Tap "Back Up Now" to initiate a manual backup. Wait for the backup process to complete.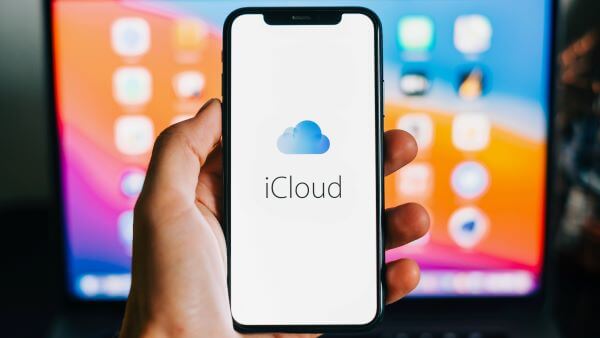 Set Up Your New iPhone:
Turn on your new iPhone and follow the initial setup instructions until you reach the "Apps & Data" screen.
Restore from iCloud Backup:
On the "Apps & Data" screen, select "Restore from iCloud Backup."


Sign in with your Apple ID and password.
Choose a Backup:
Select the most recent backup from the list. This should be the backup you created with your old iPhone.
Your new iPhone will begin restoring from the selected iCloud backup. The time it takes depends on the size of your backup and your internet connection speed.
Limitations:
While using iCloud to clone your iPhone is convenient, there are some limitations to keep in mind:
You need sufficient iCloud storage space to create backups. Apple provides 5GB of free storage, but you may need to purchase additional storage if your backup exceeds this limit.


The process relies on a stable Wi-Fi connection, so a slow or unreliable network may lead to delays or interruptions.


Some data, like Apple Pay cards and Touch ID/Face ID settings, may not transfer between devices for security reasons and will need to be set up manually.
Conclusion:
There are numerous methods available for cloning a phone remotely. However, the most efficient approach is to utilize user-friendly and trustworthy software such as MoniMaster for Android and MoniMaster for iOS. These applications offer a hassle-free way to clone data from one device to another.
By following the straightforward steps outlined above, you can efficiently clone someone's phone remotely, achieving the task quickly and discreetly.