With the advancement of technology and the innovation of smartphones, location sharing on cell phone brings great convenience. Such as we can locate someone's location to ensure their safety. The issue like how to see someone's location on iPhone has many solutions online. And this post is to tell the 5 ways on how to track someone iPhone secretly.
Way 1. Using a Secret Way to Locate Someone on iPhone
Suitable user: Who can access the target iPhone's iCloud info and want to track in a secret mode
Star rating: ⭐⭐⭐⭐⭐
Location accuracy: 100% accuracy with GPS Location
Secret tracking level: 95%
For monitoring or parental control purposes, and to find a secret way to check someone's location on iPhone can help maintain a relationship better. Though there are some free ways to find someone's location on iPhone, the limitations are obvious too.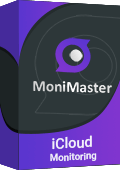 So, here we want to give priority to the third-party tool named MoniMaster for iCloud. It's an iPhone location tracker that can work without the need to install any app and physical access to the target iPhone. Below are the detailed information related to its features and advantages.
Features to Check Someone's Location iPhone:
Remote location tracking: The online dashboard provided to view iPhone location and histories.
Real-time data syncing: All the movements can be updated in real-time.
Support Map View: The accurate address, date, and device information displayed clearly on the map.
Location History Tracking: Even you can track all the location histories of the target iPhone back too last year.
In addition to tracking location, you can also hack icloud photos, contacts, videos, etc. As an iPhone location tracking tool, MoniMaster doesn't break the security rule of Apple but realize the accurate and real-time location tracking. This is the most attractive feature! Now, let's explore the super-simple user guide below:
How to Find Someone's iPhone Location by MoniMaster:
Step 1. Create an Account:
Get a valid account and register for a MoniMaster account first. Then buy a licensed plan to use all the advanced features of this powerful tracking app.
Step 2. Follow the Setup and Insrall it:
Follow the setup guide and Verify iCloud Credentials of the Target iPhone. For the first time, you may need to get the 6 digital code sent to the target's iPhone. In order to improve your using experience, we suggest you to set your own phone number as the trusted one to receive the code.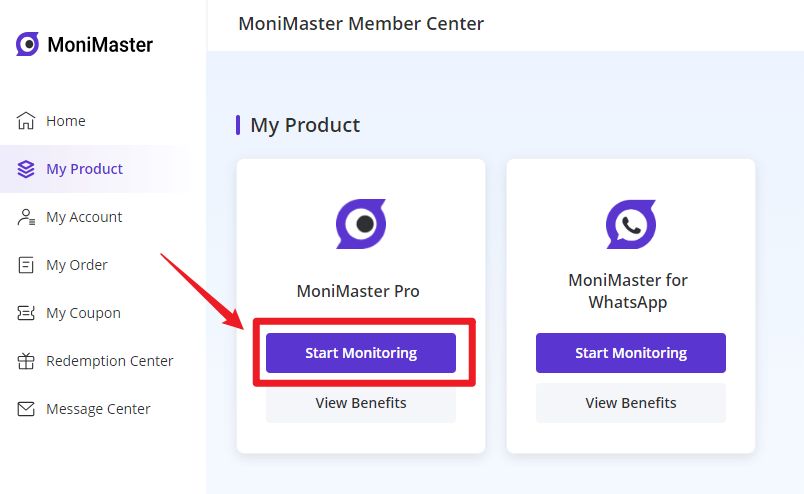 Step 3. Start TrackingSomeone's iPhone:
Start to see someone's iPhone location after your successful verification. All the data can be viewed through this online dashboard.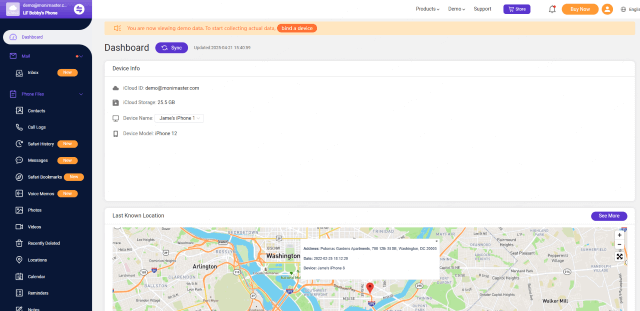 Cool, the steps to use MoniMaster iPhone location tracking tool are so easy! It is absolutely the best one among all the solutions to check someone's iPhone locations secretly. If you are still hesitant and worried, here we are going to tell you the superiority of MoniMaster.
Advantages of MoniMaster:
Non-jailbreaking: iPhone location monitoring solution: You don't need to jailbreak the target device to get the location data, so this is a 100% safe way.
100% Secret Checking: No need to install any app on the target device, and all the data viewing can be finished remotely with the online dashboard.
Check iPhone Location Anytime and Anywhere: The web-based portal can help you login to your account with any browser on your computer or phone, so it's very flexible for you to check the data.
One-stop iPhone Monitoring Solution: If you have any other iPhone monitoring and tracking need, then you can find here at the same price.
Trusted by Many Authoritative Technology Website: MoniMaster has been trusted and recommended by many technology websites (like APPLEFANS), so you don't have to worry about any.
Way 2. How to Check Someone's Location on iPhone Using Find My Friends
Suitable user: Who can access the target iPhone easily.
Star rating: ⭐⭐⭐
Easy of secret tracking: 40%
While Find My iPhone was designed to locate the user's own iPhone, Find My Friend is quite different from it. It is a social location-sharing application designed by Apple. The app works differently. Both you and the target has to enable location sharing feature.
Once the feature is activated, you will be able to check the target's iPhone location.
But it wasn't designed to locate someone's device without knowledge.
The app needs you to share your own location with your friends first, and then you can send a request to get the target's location.
NOTE:
The target have the right to deny this request and the one you want to track must in your contact list. If you want to learn how to check someone's location on iPhone, you can check the steps below.
Step 1. Launch the app on your iPhone. Go to 'Add Friends' and add the person (you may be able to choose how you want to share the location), now you have started location sharing with the target.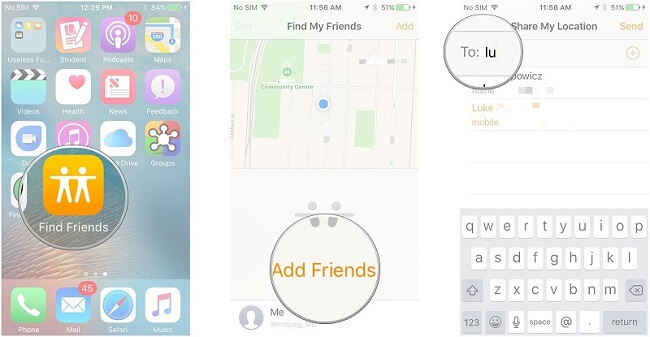 Step 2. Tap the 'Contact' and send them a request by tapping Ask to Follow. Now what you can do is to access the target phone to accept the request or just wait for the target's permission.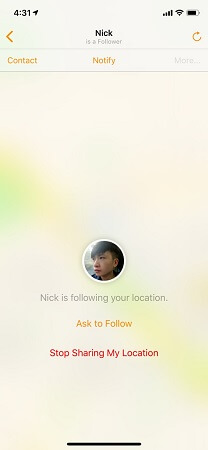 Find My Friends is not a hassle-free way to locate someone's iPhone. But if the user finds out, they can simply deactivate the feature. It is not an easy task.
Way 3. How to Find Someone's Location on iPhone by Facebook Location Sharing Feature
Suitable user: Who can convince the target to share their location via Facebook.
Star rating: ⭐⭐⭐
Easy of secret tracking: 35%
Facebook has a live location sharing option that can be used to locate someone's iPhone. It is an effective measure. You have to use the Messenger app to share the location.
So, let's check out the steps below to learn how to find someone's location on Facebook.
Step 1. Open chats on target iPhone and tap on "Location".
Step 2. Then, tap on 'Share Live Location'. As you are using an iPhone, tap on 'Always' to activate this option.
Step 3: Now, you will get location on your iPhone.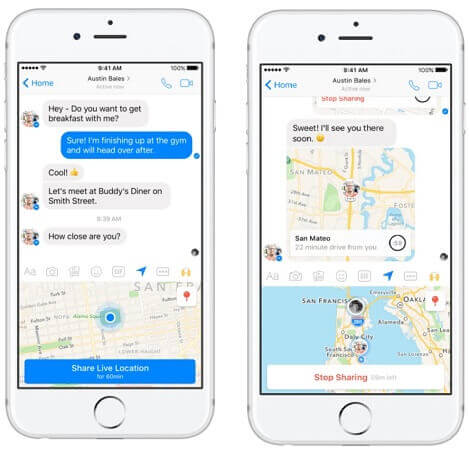 This method is completely dependent on the desire of the target. You have to convince the target to share their location with you. Else, there is no way to get location via this method.
Way 4. How to See Someones Location on iMessage?
Suitable user: Who has access to the target iPhone and capable of getting permission for location sharing.
Star rating: ⭐⭐
Easy of secret tracking: 35%
Lastly, we have iMessage. It is a built-in messenger app designed by Apple to send texts, info, memos, and more. But the iMessage app can be used to track someone's iPhone location.
iPhone allows the users to share their specific location to the people who are in their contact list. You can check the steps below to find out how to find someone's location on iPhone.
Step 1: Open the iMessage app on the target iPhone.
Step 2: Open a conversation with your contact number and tap on the contact icon.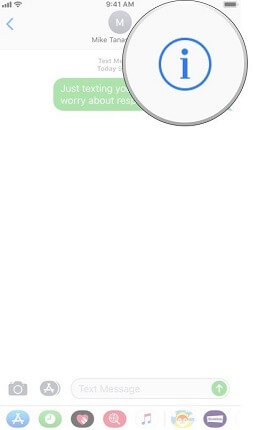 Step 3: Tap on info and choose Share My Location.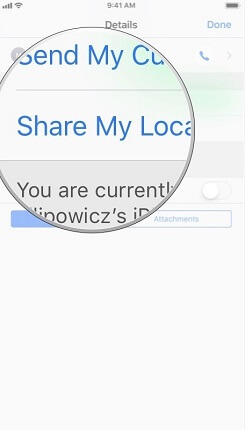 Step 4: Select the duration. It can be 1 hour or till the day's end, or you can also set indefinitely.
Step 5: Now, you have to join the location sharing on your iPhone and choose not to share your location. The target's location will be sent to your iPhone.
This is also not a method that was designed to locate someone. It is not a hidden method, and the target can stop sharing location, any time.
Summary
Therefore, we have laid out quite a few procedures and hopefully, you have learned how to locate someone's iPhone. Among all the procedures we have detailed, only MoniMaster for iCloud looks promising. Find My iPhone is also quite close, but the others are just not cut out for this specific task. These methods are capable of getting you the location, but there are several dependable variables. Which may or may not turn out in your favor.