Question:
Is it possible to hack someone's Snapchat account?
Absolutely! Snapchat's self-deleting messages make tracking challenging. But fear not, we offer a foolproof solution for Snapchat account hacking.
This post delves into the feasibility and remedies for accessing someone's Snapchat. Discover how to hack into someone's Snapchat securely with our user-friendly tips and tricks.
Method 1: Hack into Someone's Snapchat by a Snapchat Hack Tool
Hack Someone's Snapchat Easily with MoniMaster! Looking for an easy way to hack into someone's Snapchat account? MoniMaster is the perfect tool for you! This professional snapchat hacker can be used to monitor everything shared on Snapchat, with just a few clicks.
Technology/technical difficulty: Easy - anyone can start using it
Cost: Monthly plan starts at just $29.99 (with all hacking features available)
Required time: About 3 minutes.
Features:
Record Keyloggers
Designed to monitor and log every keystroke on a mobile device's keyboard, facilitating easy retrieval of Snapchat passwords.
Monitor Snapchat messages
MoniMaster monitors all Snapchat messages, including conversations and shared images/videos. It provides a comprehensive view of the user's Snapchat usage, allowing parents to keep track of their child's interactions.
Report Snapchat usage
It generates detailed reports on Snapchat usage, including user activity and time spent. It can help parents understand the type of content their child is viewing or engaging with.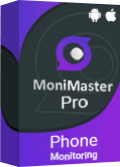 Capture screenshots of Snapchat
When using MoniMaster, you can easily capture screenshots of Snapchat conversations, allowing you to monitor your child's conversations and ensure their safety. This feature allows you to keep an eye on your child's activities and ensure their safety online.
Monitor social apps
Monitoring different social media activities is also available. It reads all types of notifications of WhatsApp, WeChat, LINE, Viber, QQ Kik. You can also track secret conversations on Facebook,etc.
How to Hack Someone's Snapchat by MoniMaster?
Here is the guide for you to start Snapchat hacking.
Step 1. Purchase the licenses you need..
Click the Monitor Now button below to purchase a license and you'll have access to all tracking features. You can also view the demo and choose your plan!
Step 2. Download the app assistant and login with your account..
Open the target device's browser and download the app. It's better to get rid of the APK file once installation is complete, because that way the user won't know that their Snapchat is being monitored. After launching, the app's icon is now hidden from the home screen.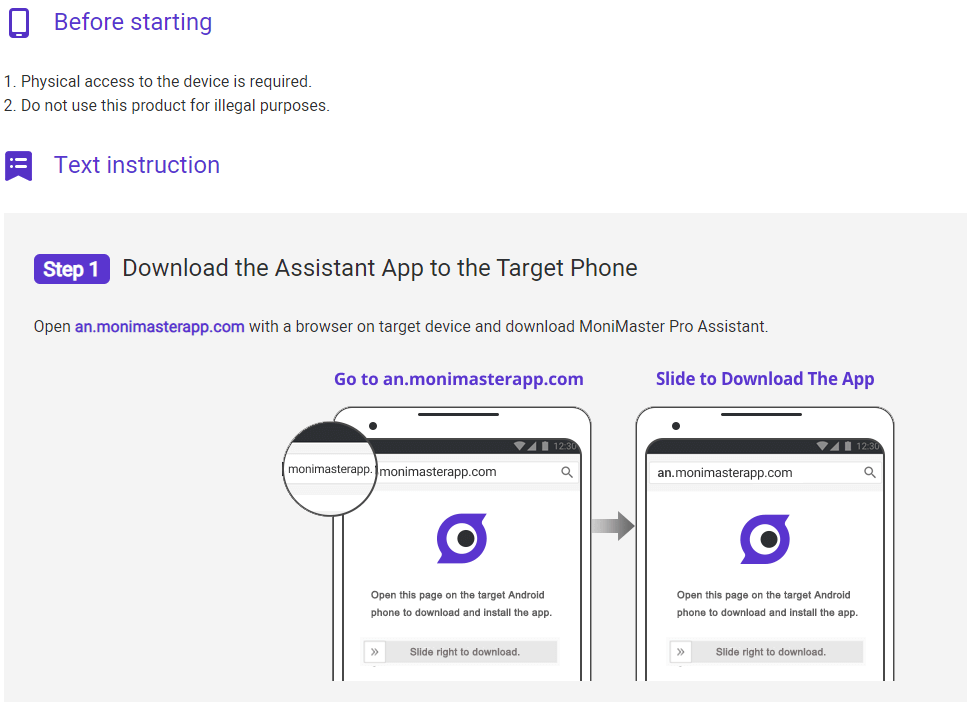 Step 3. Hacking Snapchat successful and wait for data sync..
At this point, you have finished the process of Snapchat account hacking and all the data of target account has been synced to the online dashboard.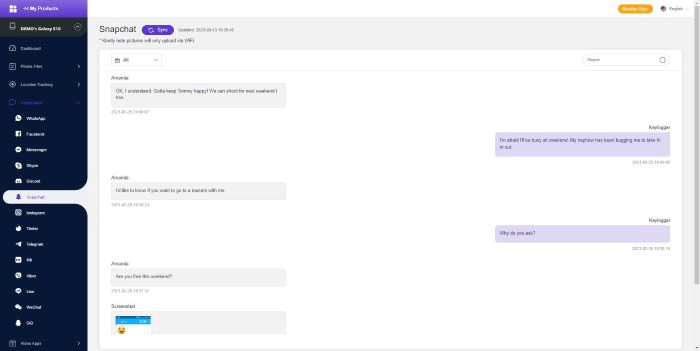 There are many advantages to using this Snapchat hacking app when it comes to understanding how to hack a Snapchat account.
Advantages of MoniMaster
It can let you hack someone's Snapchat account without logging them out. The app icon disappears after installation and also renamed after launching. It remains 100% undetectable and the user will never know that his/her Snapchat contents are being tracked or viewed.


It is a guaranteed, 100% safe way to hack someone's Snapchat without any private information leaking.


The app's operation does not require you to be familiar with any special technology or methods - simply follow the 3-step guide below to get started.


It automatically takes a screenshot when the target device and Snapchat account are active. And all the pictures get uploaded to the MoniMaster dashboard before they get deleted on Snapchat - no notification required.


It has the ability to sync data in real time.
Method 2 - Using Online Websites to Hack into Someones Snap
How to hack Snapchat account? This is another way to log into someone's Snapchat. It's as simple as entering the Snapchat username and the online website does the rest for you.
Technology/technical difficulty: Easy
Cost: Many websites claim to be free but at the end of the day, may cost several hundred dollars.
Suitability: Only for those who know the Snapchat username of the target account.
Possibility of getting detected: High-risk - can be detected but not at the same level as hiring a pro hacker.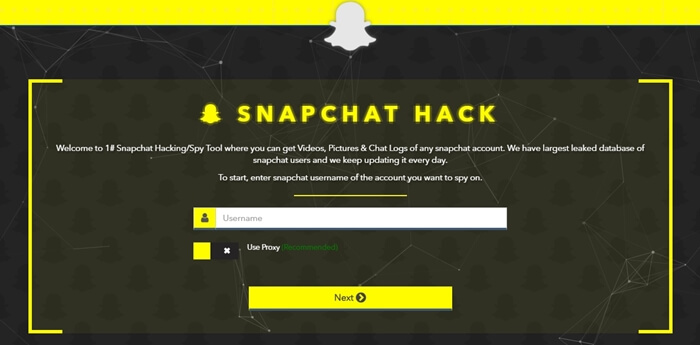 How to Hack Snapchat Online?
Popular websites that (allegedly) allow you to hack someone's Snapchat account include: Snapbreaker.com, Hackfreeonline.com and Gamecheatsbay.com. You can try these websites to do Snapchat hacking.
NOTE:
Unfortunately, many of these online tools don't work as you'd expect and even in the rare instances that they do, there are far too many security risks involved.
Furthermore, these so-called online services to hack someone's Snapchat account are highly overrated and make you click on ad after ad, to profit off your needs. They might even add your email address to their database and send you endless surveys.
Method 3- Create a Phishing Website to Hack Snapchat Online
Phishing is a common practice that hackers use to break into a variety of accounts, not just Snapchat accounts. The work theory is to create a very similar login page for target users and then they will enter the accout and password there.
Technology/technical difficulty: Hard
Cost: Free if you possess the required technical knowledge, otherwise may cost tens to hundreds of dollars.
Suitability: For those who understand what website phishing is and want to hack Snapchat passwords of people they are familiar with.
Possibility of getting detected: Normal-high risk - can be potentially detected, but in many cases, can go undetected as well. If detected, can cost heavy fines and even jail time.
NOTE:
It may be a difficulty to convince users to login with the page you've created. Even though on the surface it seems like a simple and straightforward way to get someone to share their username and password with you, if you don't have enough knowledge on the subject, you're essentially wasting your time.
Even if you do learn how to create a fake page, you must pay good money for web hosting. It is a 100% illegal way of hacking accounts and you could end up paying heavy fines and even serve a jail sentence.
Method 4- Hack Someone's Snapchat with the Help of Pro Hackers
Hiring a professional hacker to hack someone's Snapchat isn't all that difficult and if you manage to find someone who truly know their stuff, then you can potentially have access to a lot of the data on someone's Snapchat account.
Technology/technical difficulty: Medium
Cost: May begin from $100 all the way up to $5,000 depending on what you want to access.
Suitability: For those who are willing to spend a good amount of cash to know everything they want about a Snapchat account.
Possibility of getting detected: Very high risk, can be detected.
NOTE:
However, this method carries a number of real risks as finding a genuine hacker who can actually back up their claims of being a pro is really difficult. There are many "fake hackers" posing as "real pros" claiming that they can help you to get the job done, but at the end of the day, they may very well con you out of a lot of money.
In Closing
Though there are several different ways to hack Snapchat, we believe nothing works better than MoniMaster - the risks are practically non-existent, it costs a fraction of what the other methods do, and at the end of the day, you have the information you need. If you still have doubts, you can try the demo firstly to enjoy the Snapchat hacking app.