Wondering spy on iPhone with just the number? There are some ways to do indeed. Well, spying on others and tracking their activities is gradually becoming less of a taboo nowadays.
Many people who suspect their spouse of cheating may also feel obliged to spy on the other person's phone activities. If like many other people you find yourself wondering if it's possible to spy on iPhone with just the phone number, this guide has been compiled to help you find answers!
Can I Spy on iPhone With Just the Number?
Well, the simple answer is No. You can not spy on iPhone with just number because Apple has too many restrictions.
There's only a little you can do if you're trying to spy on iPhone using phone number.


The same also applies if you're trying to spy on iPhone using IMEI number.


With either of these methods, your only progress won't exceed just tracking the rough location (neighborhood) of the phone.
You won't be successful at spying on their phone contents and online activities with just their phone number or IMEI.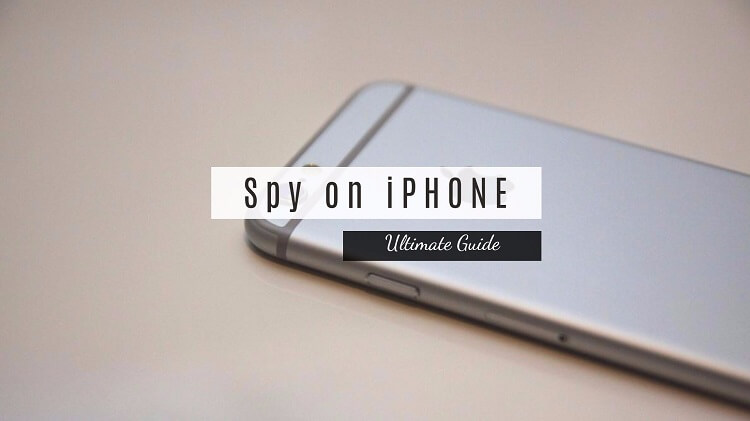 And, if you want to track a phone location, you can only do it when you meet the conditions below:
# 1. The SIM Card is registered in the public records
You can track a phone number using online services to know the details of owner name but they don't provide the current location of the iPhone.
# 2. The SIM Card is inserted in target iPhone and activity occurs such as call sending and receiving .
For this situation, you can spy on iPhone with just the phone number by contacting the cellular network provider. But you still don't get the real-time location of the target iPhone. And this option involves legal procedures and paperwork. It is used by law enforcement agencies to track down the criminals and suspects.
How to Spy on an iPhone Without Them Knowing?
After reading the contents on part 1, you can know that the way of spying on iPhone with just the number has too many restriction. So, don't fall for fraudulent websites or anyone trying to sell you the idea that they can help you spy on iPhone with just the number. Here we have 5 effective ways.
1. Use MoniMaster for iOS - the Best Spyware for iPhone
So, what's the solution? Well, the answer lies in professional iPhone spy apps. This kind of professional spy apps can get all the contents of target iPhone remotely and secretly. This is the real solution for iPhone spying. MoniMaster for iOS among all is the best one and popular for its remote spying and easy operation, the most important is it has no restriction of phone number.
What can you get when you use MoniMaster to spy on iPhone
As a professional phone spying app, MoniMaster can compatible with both Android and iOS device well. Today, you will know clearly about its iPhone spying features.
Secret tracking
One of the best features of MoniMaster is the secret tracking feature. You can easily set it up for use without being detected. You can also read and recover deleted messages on iPhone.
Remote tracking without phone number restriction
MoniMaster makes it possible to track the location history and current GPS location of an iPhone.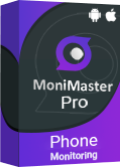 Get up to 20 file types
You can get almost all the data you wanted from target iPhone, such as messages, call logs, social apps and their attachments, check search history on iPhone and bookmarks, etc.
Simple installation and setup
As far as setup are concerned, Monimaster has a hitch-free simple installation process. This process is not complex and within a few minutes, you can start spying on the target's iPhone.
Wide iOS compatibility
MoniMaster can be used to spy on all iPhone models and iOS versions, including iPhone 11/Pro and iOS 13.
How Can I Spy on Someone's iPhone Remotely By MoniMaster?
The MoniMaster app has lots of features and advantages compared to the other methods that promise to spy on iPhone with just the number. If you're trying to setup MoniMaster, here are the steps to do it:
Step 1. Make a Valid Account
First, click on the Buy Now button for an account and buy a plan. You should use a valid email ID to create an account and pick a suitable plan of your choice.

Step 2. Follow the Setup Guide to Complete the Configuration
Follow the setup guide to install the app on the computer which the target device use it usually. After installation, the app will scan the backup data on this computer to analyze the iPhone data. (If there is no backup data, then you may need to connect the target iPhone to the computer once.)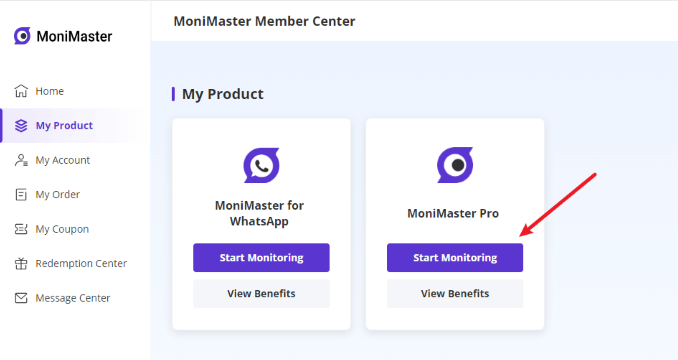 Step 3. Check Your Setup and Start Monitoring on the Web App
After finishing the arrangement and establishment on the objective PC, remember to tap on the Confirm Setup button at the lower part of the Arrangement Guide page. Then Sign in to the online dashboard using your account details and view all the activities on the target device.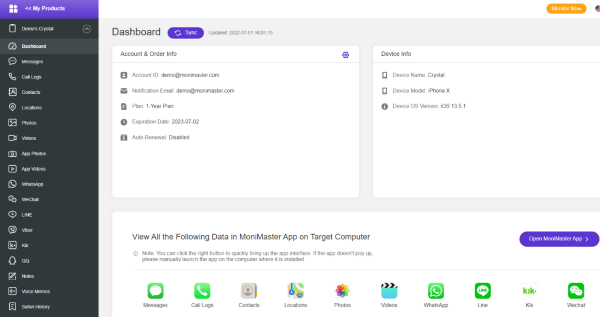 2. Track a phone with IMEI number-Spy on iPhone Free
You can also spy on iphone free. If you know the IMEI number of a device, you will be able to track it. Here are the steps on how you can do it.

How Do I Spy on an iPhone By IMEI number:
You should first visit a website that allows you to track an iPhone via IMEI number. iGotOffer is an example for such a website.

Enter the IMEI number. Now you can find all useful details about the device.
Limitation:
If you want to use this method, you should be aware of the IMEI number of the target device.
3. Hire a skilled hacker to spy on iPhone
You can also use a skilled hacker and handover the job of getting information you want. Make sure that you pick a hacker who is competent enough to offer the service.

Limitation:
The limitation associated with this method is that not all hackers are capable of doing it. If you want to hire a competent hacker, you will have to spend a fortune.
4. Using Truecaller - Spy on iPhone With Only the Phone Number
Truecaller is an app that provides some useful information with related to target devices. You can spy on iPhone with only the phone number Here are some useful facts about Truecaller.
Key features:
You can find the name of the phone owner.

You can check if that person has Truecaller or not.

You can see the email address.

You can see the location.

You can see whether the user is in WhatsApp or Viber.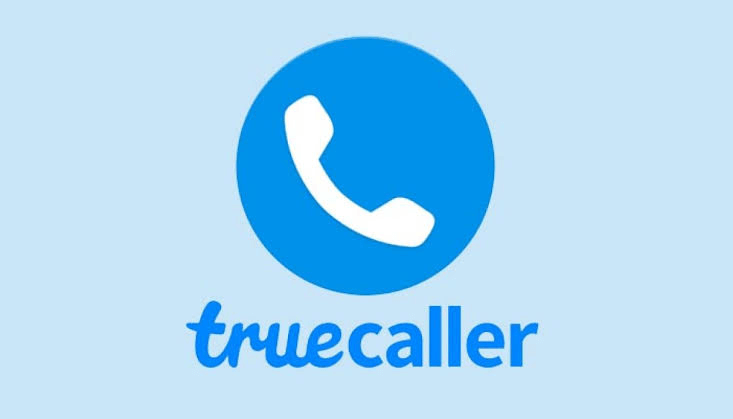 5. Mobile Number Tracker Pro
Mobile Number Tracker Pro is quite an impressive app that you can use to track mobile numbers. The effectiveness of this app is proven.

Key features:
Find address of a number.

Find the name of a number.

Track a number on map.

Find carrier name.

Find address.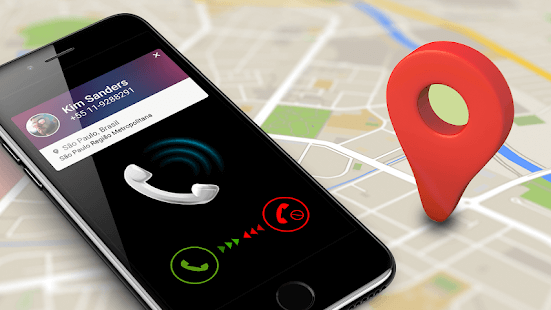 Video Tutorial on Spy On iPhone With Just the Number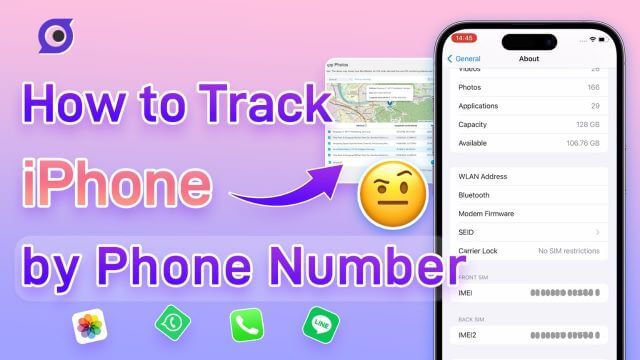 FAQs about Spy on iPhone with just the Number
1. Is it possible to spy on a cell phone without access?
Yes, it is possible for you to spy on a cell phone without accessing it. We shared some of the methods available for you to consider. You can pick an appropriate method out of them and follow it, so that you can spy on a device with out even accessing it.
2. How to Tell If Someone Is Spying on Your Phone?
You need to check and see whether there is a change in your device performance in the recent past. If you notice that something is not right, there is a possibility for someone to be spying on the app. You should keep this in mind and proceed with removing those applications from your device.
3. How do I put a secret tracker on my iPhone?
There are secret tracker applications. You can download one compatible application to your iPhone. Then you can configure it, so that you can access information without being noticed by anyone. It will provide all the information that you need secretly.
Summary
For the topic, if you're trying to spy on iPhone with just the number, then your options will be quite limited. A lot of websites promise to help you spy on iPhone using phone number or IMEI number are only telling half-truths.
MoniMaster solution is easy to use and can get all the contents from iPhone without any phone number restrictions. Why not check out the MoniMaster for iOS app to see the amazing value this app brings? Click below button to get started!