The heart shatters into tiny, million pieces at the thought of not knowing where your family members or children are. One day, you get the bright idea to track phones so you can find the locations of your bundles of joys. A certain part of your brain argues you are paying. However, it is necessary for their safety. Continue reading before you make the final decision.
Importance of Tracking Cell Phone Location
Tracking cell phone locations can be important for various reasons. Here are four key points highlighting its significance:
Safety and Security: Tracking a cell phone's location can help ensure the safety and security of loved ones, especially in emergencies. It enables parents to monitor their children's whereabouts and offers peace of mind for families and friends.


Theft Recovery: In case of a lost or stolen phone, location tracking can assist in recovering the device. It allows individuals to pinpoint the exact location and provide crucial information to law enforcement authorities.


Parental Control: Tracking location can aid parents in monitoring their children's activities and ensuring their well-being. It helps parents enforce boundaries, prevent potential risks, and promote responsible device usage.


Business Efficiency: For companies with field staff or delivery services, tracking cell phone locations can optimize operations, improve productivity, and enhance customer service by providing real-time updates on employee whereabouts and service status.


How to Track Cell Phone Location Free Using Google Maps?
Google Maps has wonderful features. For example, you can utilize it to discreetly track the location of a cell phone user for free using Google Maps without their knowledge. Furthermore, you can share the directions on Google Maps with friends and family with the following steps.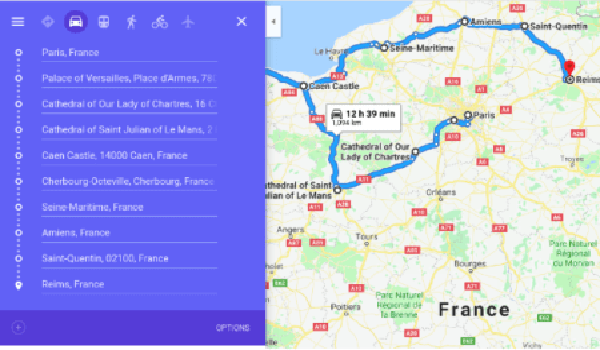 How to share location with others?
Open Google Maps on your phone or computer.


Select the part of the map you wish to share.


Go to Menu. Select Shared or Embedded Map.


Choose Send a Link and pick the most appropriate option according to your needs.


Limitations
Google Maps does not operate well when the user is offline. You need a constant internet connection.


Google Maps is severely unreliable in remote areas with a poor connection.


The third-party sources make it difficult to find locations accurately.


Lastly, Google Maps relies on Google Services, which questions its ability to work independently.


More Alternatives to Tracking Cell Phone Location - For Android
MoniMaster For Android
MoniMaster For Android is an excellent mobile application to track the phones of your friends and family. It stores the data in a safe place. With easy steps, you will find locations at the exact time. In addition, you do not need to root the device to launch MoniMaster. It will locate phone numbers on Google Maps without any hassle.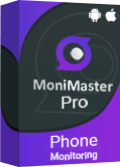 Key Features

Firstly, MoniMaster offers real-time tracking. When you use it on Google Maps track phone module launches with geo fencing.


The location history reports will help you construct the movement of the user.


MoniMaster will offer live records of the target device so you understand the events taking place.


Enables free online checking of call history without a phone, providing detailed insights for ensuring loved ones' safety.


In addition, the user can record and deduce the keystrokes from the recording as well.



How to use MoniMaster on Android devices?
Step 1: Sign Up
First, register an account, then purchase the subscription plan you want.
Step 2: Follow the Setup Guide to Complete the Configuration
On the My Products page, you can find the plan you purchased and then click on "Setup Guide". When the setup is completed, install the application and sign in with the credentials.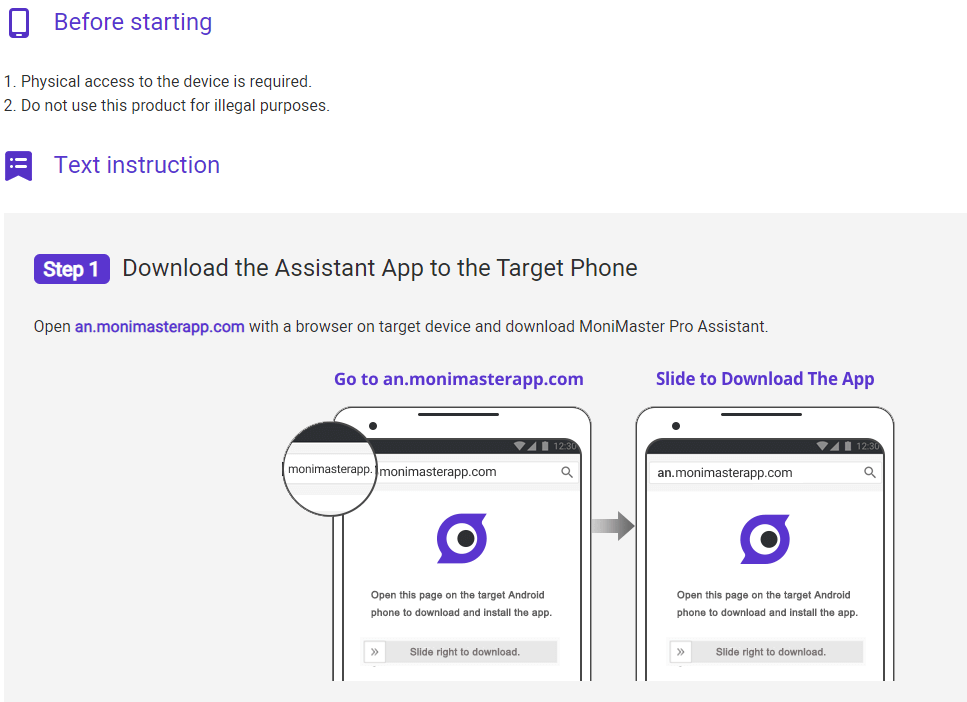 Step 3: Starting Monitoring
Now you can Track cell phone location free on Google Maps on the innovative dashboard.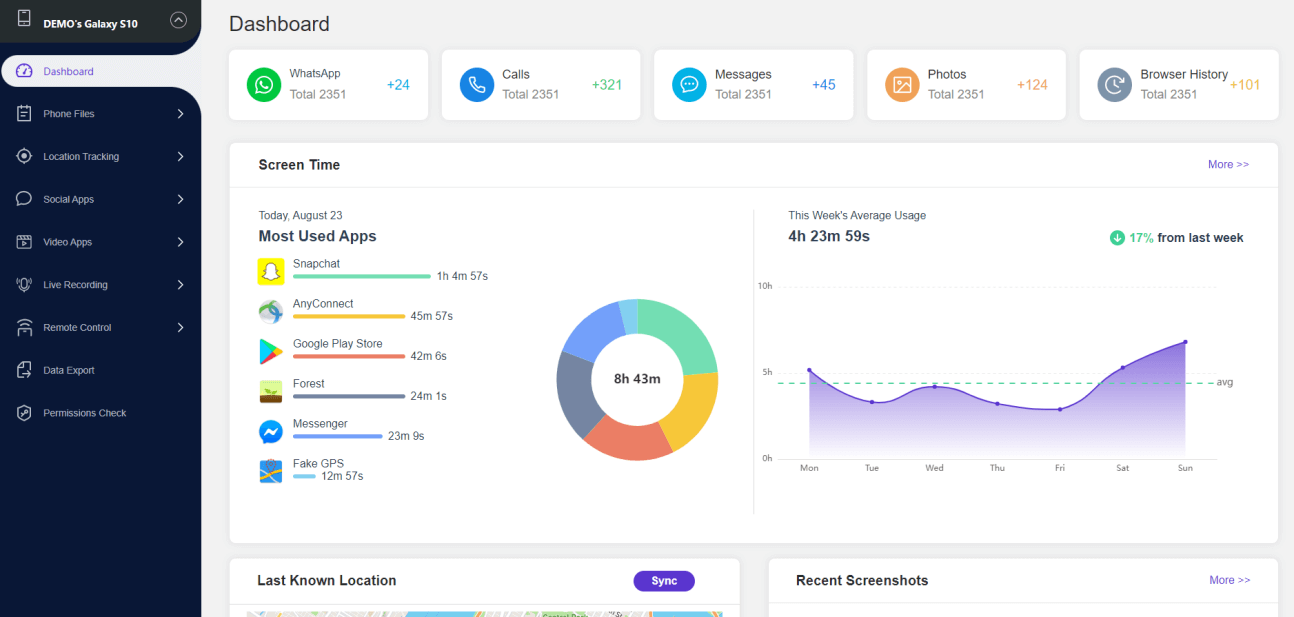 Google Find My Device LLC
Another action to successfully find the locations of family members is Google Find My Device. Its how to track a phone number steps are very easy. Furthermore, its provider, Google LLC, also has a strong presence in the market, which brings in loyal users. Its user interface is very simple and suitable for all ages.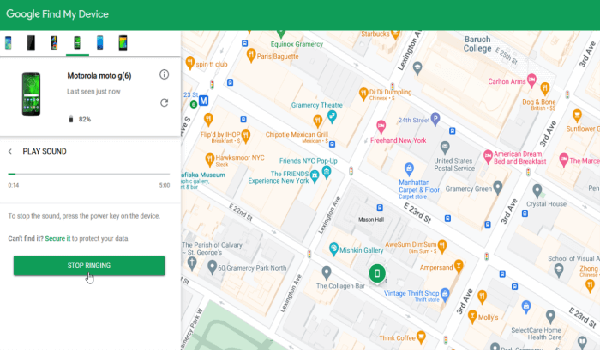 Here are a few reasons to download it:
Key Features
The application will help, locate, and discover a lost Android mobile device.


Secondly, you can play a sound to keep you updated on the movement.


In addition, use Google Find My Device to lock or erase a message.


Lastly, find the locations of your phone, tablet, or watch.


How to track a phone number with Google Find My Phone?
Find the Play Store on Your phone.


Type in Google Find My Device.


Wait for the download and installation to complete.


Launch the application and input the details to discover where your loved ones are.


More Alternatives to Tracking Cell Phone Location - For iOS
MoniMaster For iOS
MoniMaster For iOS will locate phone numbers on Google Maps without you lifting a finger. Its dashboard is full of features to educate the user about recent events. Moreover, MoniMaster tracks more than 20 formats of file types and social media applications. The Apple application will export data to the computer without you having to jailbreak the device.
Use MoniMaster for iOS to View All Files Without Knowing.
Firstly, MoniMaster offers real-time location tracking and history reports. As a result, you are not misinformed and know the latest news.


Secondly, use the tool to read sent and received messages through the target device. You can access deleted data as well.


Besides how to track phones, MoniMaster views data on calendars, notes, videos, photos, and voice memos.


Parents can browse search histories and bookmarks to keep a strict eye on their children.


How to use MoniMaster on Apple devices?
Here is how to find the location on an Apple Device using MoniMaster
Firstly, create an account on MoniMaster. Subsequently, pick a subscription plan according to your needs.


Secondly, Download MoniMaster on the computer before you use it to track phones.


Now, connect the Apple device you wish to track. Use a USB cable to scan the data.


MoniMaster is active after successful scanning. You can use it to collect data from all applications.


Find My
You can also easily find locations with Find My, which uses Air Tag technology. The application has made it a lot easier to share your location with friends and family when you feel you are in danger.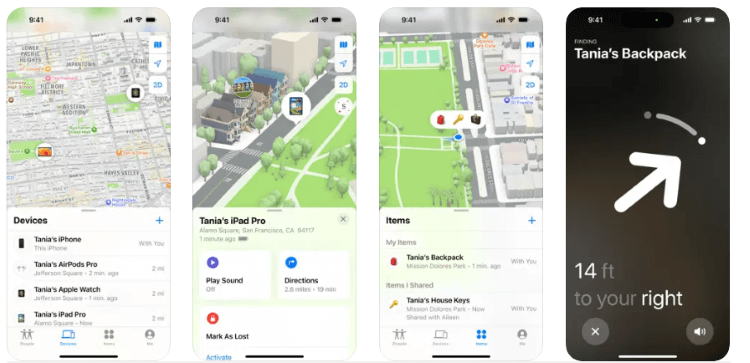 Key Features

You can locate the whereabouts of iPhone, iPad, Apple Watch, Mac, and Air Pods. When using Google Maps, tracking phone location is possible.


Use Find My to maintain a record of personal items. You can use Precision Finding for the exact location.


The Lost Mode allows the user to lock the target device or easily erase data before it gets into the wrong hands.


The Peoples is updated according to the recent interactors. You stay in touch with everyone on your list.



How to find the locations on Find My?

Find the App Store on your phone.


Search Find My on the address bar.


Wait for the application to download and launch it from the device.


Now, use it to find locations or track phones when you are worried about a loved one.



Frequently Asked Questions

Question:

How can I track a phone number on Google Maps?



The best way to track a phone number on Google Maps is by entering it in the bar at the top of the screen. It will bring the precise location of the user so you know where they are in real-time. The simple steps are not very long at all. It will remedy your worry instantly.
Question:
Can you see when someone checks your location on Google Maps?
Unfortunately, you cannot see who is checking your location on Google Maps. While some argue this is an invasion of privacy, others feel it is necessary to know where their loved ones are in times of need. It keeps the families safe and protected from prying society.
Question:
How to request someone's location on Google Maps?
Launch Google Maps on your phone or tablet.


Click on Profile Picture or the name initiations.


Allow Location Sharing


Select the contact with whom you wish to share your location


Click Request.


Final Words
When parents track phones and find locations, it brings them the peace of mind they need. MoniMaster is a recommended tool that parents can use to check their children's whereabouts, such as ensuring they arrive at school on time or if they are taking different, rebellious routes. Use it today.