There are numerous inquiries regarding how to track a person's phone, but the answers often leave people astounded without providing a concrete solution. However, the solution you've been searching for is right here.
Introducing our free app for tracking phones discreetly. With these remarkable apps, you can effortlessly track anyone's phone. Additionally, we will suggest the top choice that guarantees effective tracking while offering some fun along the way.
Part 1: 10 Free Apps to Track Phones without Them Knowing
Undoubtedly, you can track phones with thebest free phone tracker app without permission. You can have so many treats while tracking, like the real-time location of the device you want to track, its past locations, and more.Below we will introduce  of the best apps for tracking location without knowing.
MoniMaster
MoniMaster stands out as the top-notch free phone tracker app, offering a wide range of features to track individuals and various aspects on both iOS and Android devices. Its powerful capabilities make it the ultimate tracking solution.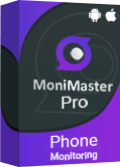 Key Features
Location Tracking: Monimaster provides real-time GPS location tracking, allowing you to monitor the device's location and view location history.
Remote Camera and Microphone Control: With this feature, you can remotely activate the device's camera and microphone to capture photos, videos, and audio surroundings.
Keylogger: Monimaster records keystrokes made on the device, providing access to typed messages, usernames, passwords, and other textual inputs.
Call and Surround Recording: Monimaster can record and store phone calls and ambient sounds from the device's surroundings.
Social Media Monitoring: It allows you to monitor activity on social media platforms such as Facebook, Instagram, Snapchat, and more, including messages, posts, and multimedia content.
Pricing
1 month — $29.99/month
3 months — $16.65/month
12 months — $8.32/month
CocoSpy
CocoSpy is another masterpiece of monitoring and tracking software. Cocospy prioritizes your privacy when tracking a cell phone location through its advanced stealth mode. This highly discreet phone tracker operates invisibly, ensuring that it doesn't impact the performance of the target device or raise any notifications, making itundetectable.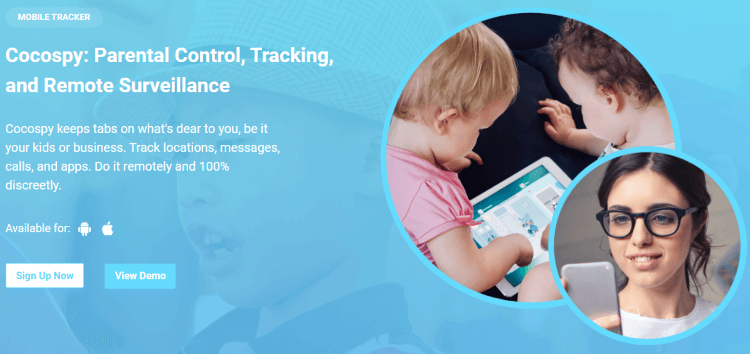 Key Features
Track the real-time location of the target device.


Track incoming and outgoing calls, view call logs and record phone calls.


You can read sent and received text messages.


Pricing
Premium Plan Available at
1 month — $49.99/month
3 months — $23.33/month
12 months — $9.99/month
Spyera
Spyera offers seamless spying capabilities on Android phones, tablets, iPhones, and iPads, providing a user-friendly interface for hassle-free monitoring. Additionally, it extends its functionality to Windows and MacOS platforms, ensuring comprehensive surveillance across multiple devices.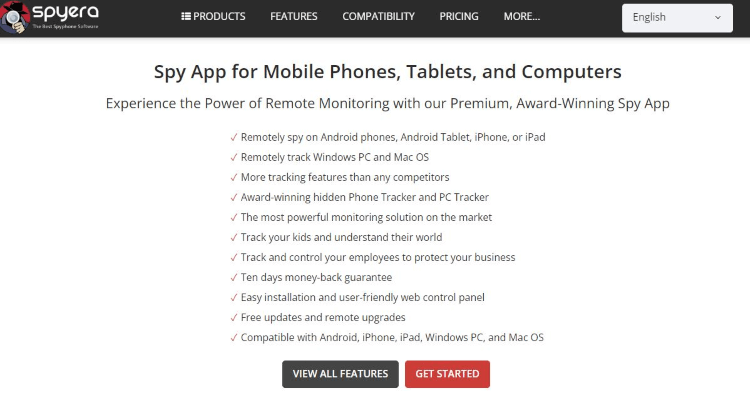 Key Features
Can track media files, call locations, spy calls, and more.


Available for Android, iOS, Windows, and Mac OS


Pricing
Premium Plan Available at
1 month — $49/month
12 months — $39.92/month
Spynger
Spynger is known for its amazing features that provide the best services to those who seek to track some devices. You can know every keystroke, including passwords, when you use Spyngeryou can find what you are searching for.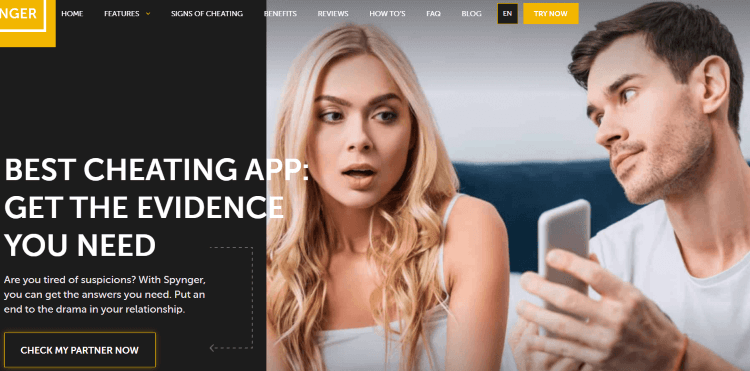 Key Features
Monitor all activity related to social media accounts created by your partner on popular networks.


Let you keep an eye on any emails sent or received by your partner.Location tracking.


Pricing
1 month — $45.49/month
3 months — $26.00/month
12 months — $10.83/month
iKeyMonitor
iKeyMonitor is a powerful monitoring software for Android and iOS devices. It enables parents and employers to track and record various activities, such as keystrokes, messages, website history, and social media usage.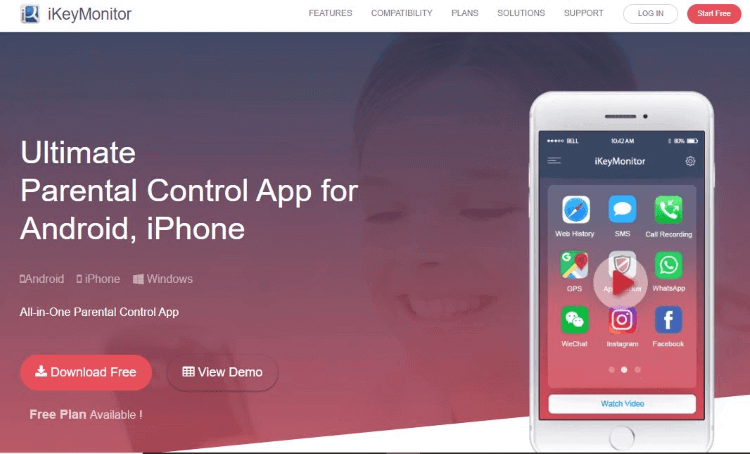 Key Features
Monitoring text messages, call history, and web history.


Precise location tracking and geo-fencing.


It has a free trial period.


Pricing
1 month — $59.99/month
12 months — $29.10/month
FlexiSPY
You can use  FlexiSPY to monitor and track everything from smartphones to computers, from phones to tablets, and from Android to iOS. Everything can be done within seconds.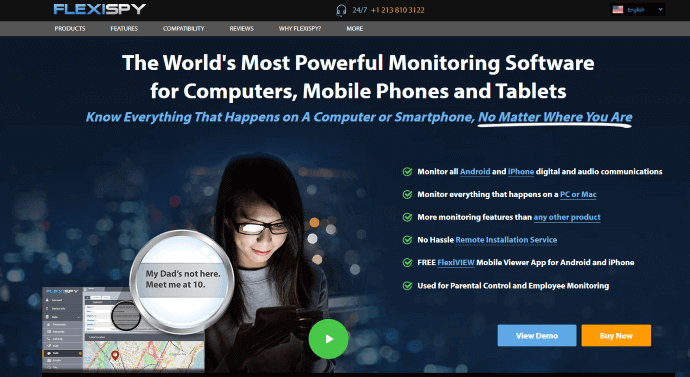 Key Features
You can remotely control certain aspects of the target device app.


Track the real-time location of the target device using GPS.


Pricing
Premium Plan Available at
1 month — $79.00/month
3 months — $39.67/month
12 months — $14.92/month
Mobistealth
Mobistealth is a comprehensive spy app designed to monitor activity on both smartphones and computers. It offers a range of essential features such as SMS, call, and GPS tracking, in addition to impressive advanced functionalities. With this app, you can effortlessly track nearly all computer and phone activities by logging keystrokes.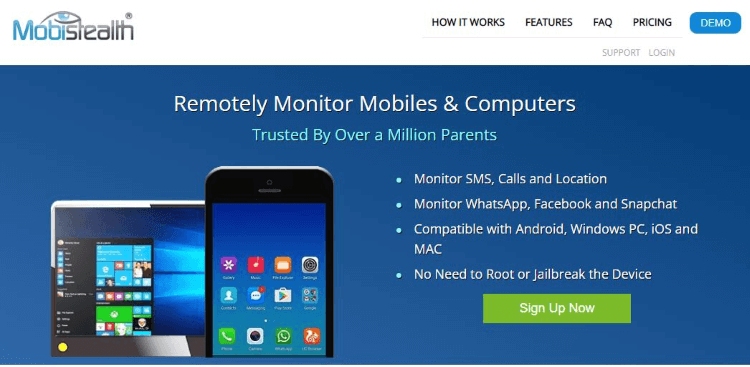 Key Features
Keylogger feature is available.


You can remotely erase the target device data.


Pricing
Pro Plan Available at
1 month — $59.99/month
3 months — $26.66/month
12 months — $12.50/month
Mobile Tracker
Mobile Tracker stands out as a top-tier phone tracking app, discreetly operating on the monitored device to provide comprehensive monitoring of all cellphone activities without the user's awareness. Moreover, it offers the ability to simultaneously track up to five devices, further enhancing its versatility and usefulness.
Key Features
You can view all social media activities of the targeted mobile device.


Its mobile tracking or location tracking feature will share the live location of the mobile phone.


Pricing
1 month — $49.99/month
3 months — $29.99/month
12 months — $12.49/month
GEOFinder
GEOfinder is an incredibly powerful phone tracking application that allows you to pinpoint the precise location of any mobile number on a map, regardless of the mobile network. It empowers you to easily identify the whereabouts of any phone. Furthermore, it provides the option to customize the sender name and SMS content.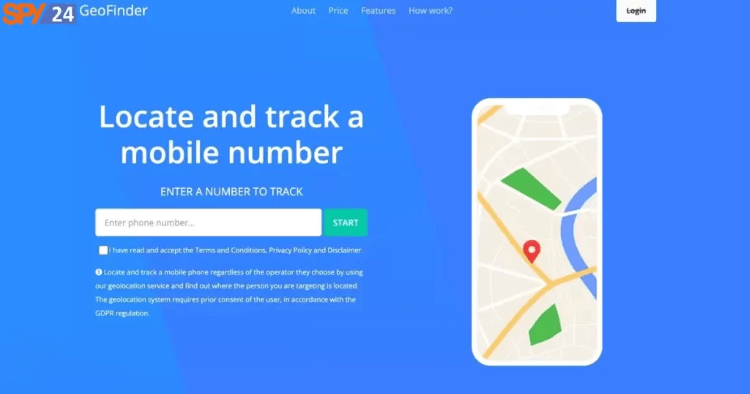 Key Features
It is suitable for all operating systems (Android and iOS)


It complies with legislation


Unlimited geo-location requests


Pricing
$29.99 one time payment
TheWiSpy
heWiSpy is a comprehensive mobile monitoring app that allows users to track and monitor activities on Android devices.It provides a discreet and user-friendly interface, ensuring that monitoring is done covertly and efficiently.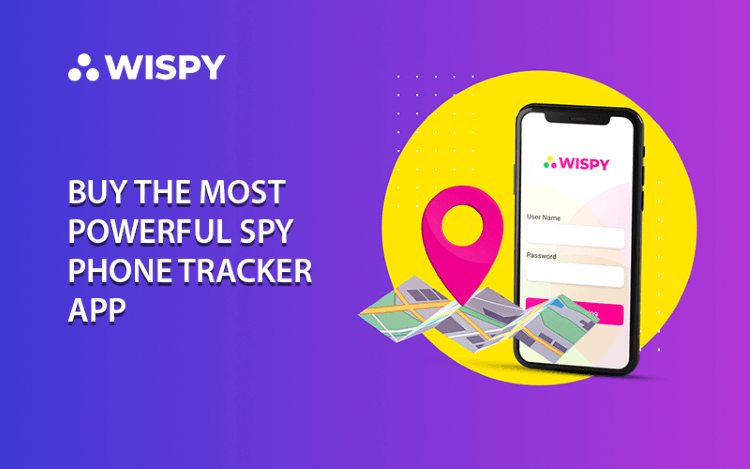 Key Features
You can monitor the web browsing activities of the target device.


Monitor popular social media platforms.


Pricing
Premium PlanAvailable at
1 month — $25.99/month
3 months — $11.99/month
6 months — $7.66/month
Part 2: How to Track a Phone Without Their Knowing
Tracking a phone without them knowing is very easy when you have the best phone tracking software. MoniMaster is the most recommended and best one to track a phone.
Here are some of the easy steps that you can use to get things started with MoniMaster.
Step 1. Creating an account
Create an account by simply entering your e-mail address and password.
Step 2. Installation and Configuration
You can now follow the setup guide to complete your configuration. When you buy the app, then visit my products to find a setup guide and start following it.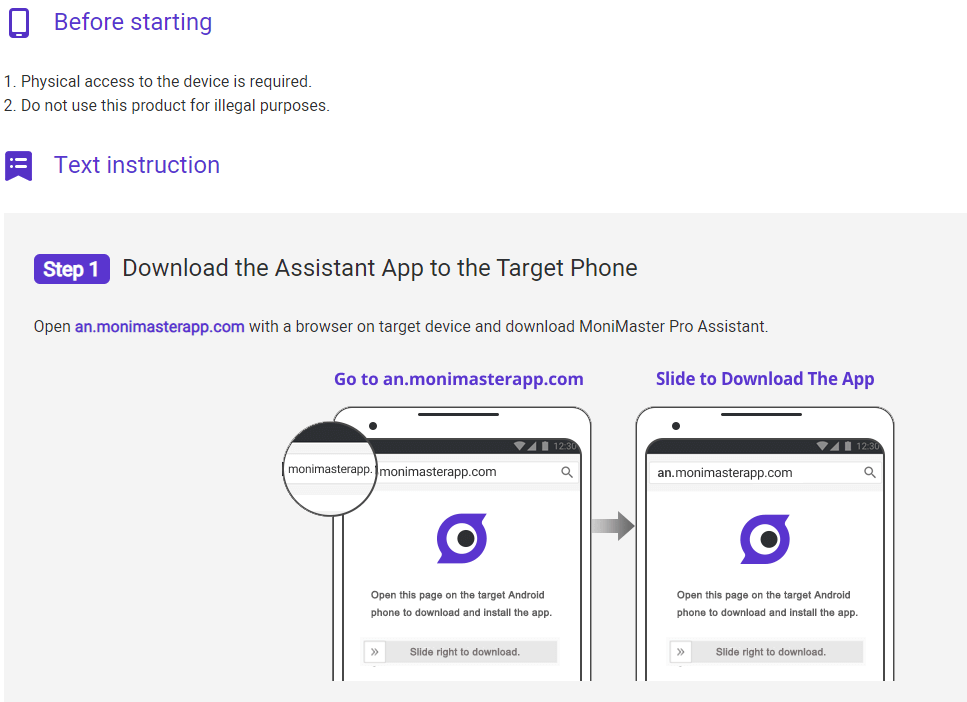 Step 3. Phone tracking
When you complete the setup, you can verify and start monetizing. The web dashboard is available to help you monitor the activity live on MoniMaster.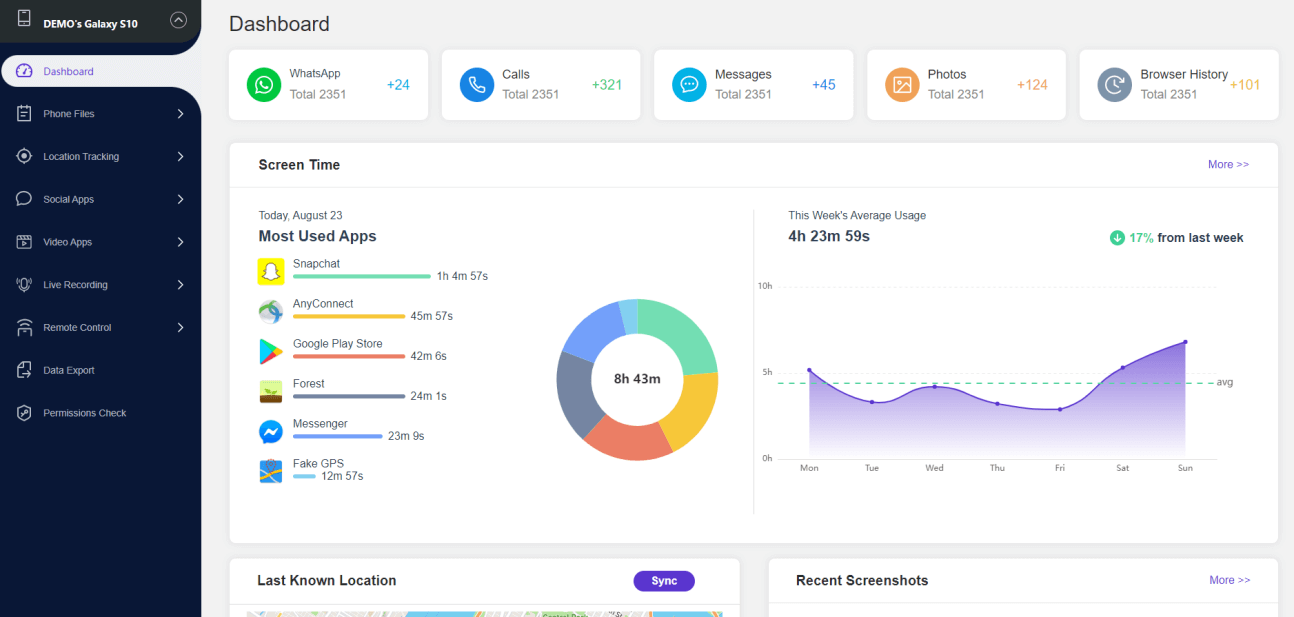 Part3: 10 Best Track Phone Software – Comparison Chart
Platform
Monthly Subscription
Pros
Cons
Compatibility
MoniMaster
$29.99/month
- Real-time tracking
- Does not need to root or jailbreak
- Track social media apps
- No free trial offered
Android, iOS
CocoSpy
$49.99/month
- Tracks the target device remotel
- Advanced features require root
Android, iOS
Spyera
$49.99/month
- The monitoring process is undetectable
- Extremely expensive
Android, iOS
Spynger
$45.49/month
- User-friendly
- Not too many spying features
Android, iOS
iKeyMonitor
$59.99/month
- It has a free trial period
- Multiple languages
- Advanced features require root/jailbreak
Android, iOS
FlexiSPY
$79/month
- Offers a live demo
- Jailbreak/Rooting is required
Android, iOS
Mobistealth
$59.99/month
- Intimate smartphone monitoring is possible
- Unable to block web contentn
Android, iOS
Mobile Tracker
$49.99/month
- It doesn't require rooting the Android device
- Not available for iPhone
- It doesn't work without an internet connection
Android
GEOFinder
$29.99 one-time payment
- Unlimited geo-location requests
- Require an internet connection for certain features
Android, iOS
TheWiSpy
$25.99/month
- Remotely locks the target phone
- Not available for iPhone
Android
Part4. Conclusion
If you wish to discreetly track a phone without the user's knowledge, MoniMaster software is the ideal solution. With its extensive array of features, it enables you to effectively monitor and safeguard your loved ones.