In the fast-paced realm of messaging apps, one name has stirred a significant buzz - GB WhatsApp. Is GB WhatsApp truly worth the fervor it has generated? In this exploration of digital communication innovation, we delve into the realm of GB WhatsApp, dissecting its features, safety, and allure.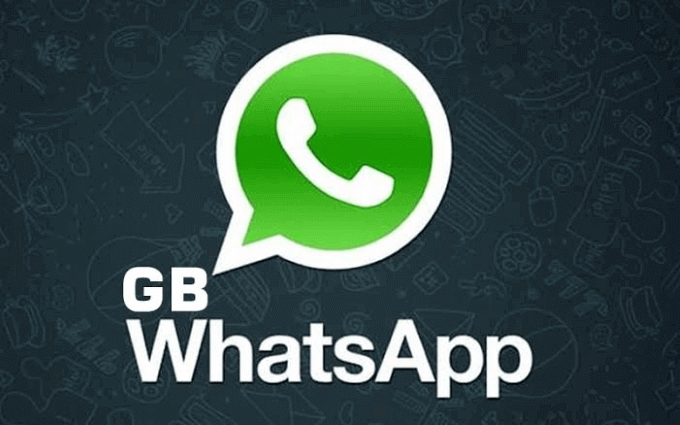 What is GB WhatsApp?
GB WhatsApp stands as a compelling alternative in the realm of messaging apps, offering a customizable and feature-rich experience that intrigues tech enthusiasts worldwide.
A. Overview of GB WhatsApp features:
GB WhatsApp emerges as a modified rendition of the conventional WhatsApp platform, boasting an array of distinctive features. Users can relish in enhanced privacy settings, diverse theme options, and the ability to schedule WhatsApp messages.
Additionally, GB WhatsApp facilitates larger file transfers, a broader selection of emoticons, and a customizable user interface. The application's innovative approach to communication empowers users with an enriched messaging encounter, catering to their individual preferences and needs.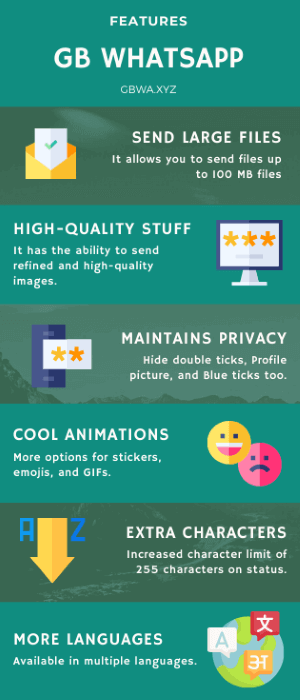 B. Comparison with the Official WhatsApp Application:
To grasp the magnitude of GB WhatsApp's allure, a comparative analysis with the official WhatsApp application proves enlightening. The chart below outlines key differentiators in terms of features, customization, and privacy settings, shedding light on the unique advantages each platform presents, also check hidden last seen on WhatsApp .
| | | |
| --- | --- | --- |
| Features | Official WhatsApp | GB WhatsApp |
| Status characters length | Up to 139 charactersp | Up to 255 characters |
| Document sharing at one time | 30 | 100 |
| Media sharing | 15 MB | 50 MB |
| Hide last seen on WhatsApp | No | Yes |
| Status copying | No | Yes |
| Documents sharing in PDF, TXT format | No | Yes |
| Languages supported | 40 | 45 |
| Blank messages sending | No | Yes |
| Theme changing | No | Yes |
How to Download GB WhatsApp?
Unlocking the realm of enhanced messaging is a breeze as we guide you through the steps of acquiring GB WhatsApp.
A. Step-by-step guide for downloading GB WhatsApp:
Step 1. Backup Your Data: Before proceeding, ensure you back up your WhatsApp chats and media from the official WhatsApp application.
Step 2. Enable Unknown Sources: In your device settings, enable the installation of apps from unknown sources.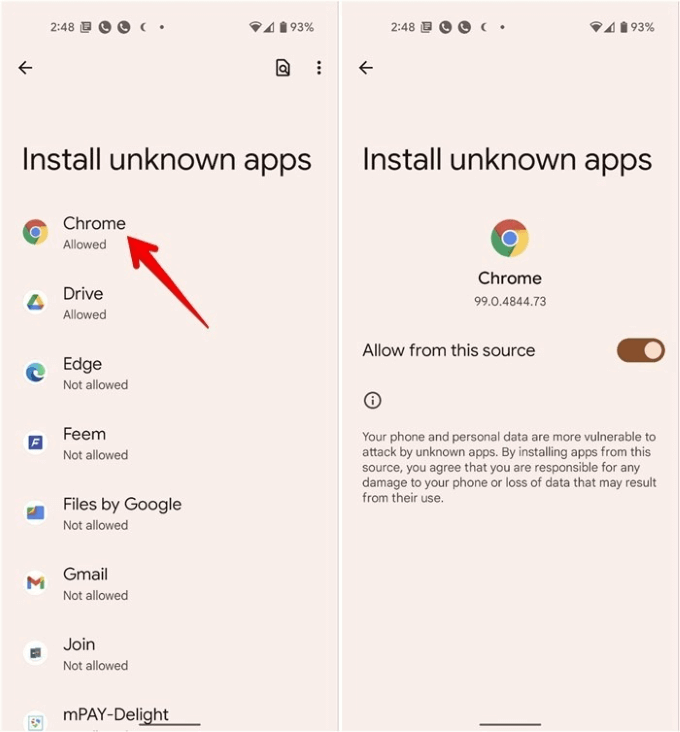 Step 3. GB WhatsApp Download: IVisit a trusted source, such as the official GB WhatsApp website, and download the latest version.
Step 4. Install the App: Locate the downloaded APK file and initiate the installation process.
Step 5. Verify Your Number: Launch GB WhatsApp, verify your phone number, and restore your backup.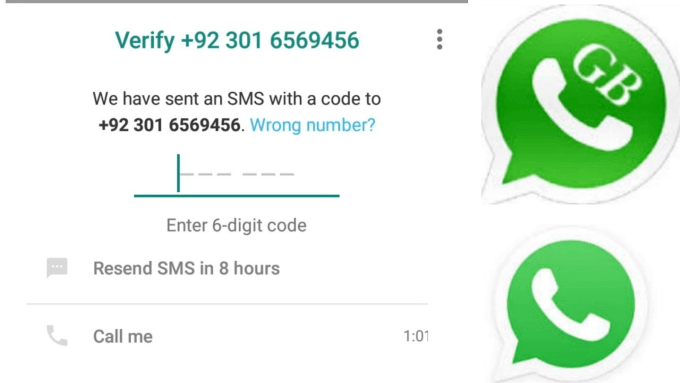 B. Available platforms and compatibility:
GB WhatsApp is compatible with Android devices and offers a seamless experience akin to the official WhatsApp. Users can leverage its features and customization on a wide array of Android versions. Ensure a secure and authentic download to unlock the realm of personalized messaging innovation.
GB WhatsApp Pro
GB WhatsApp Pro, an evolved iteration of the popular messaging app, promising an enriched communication experience with advanced features and functionalities.
Enhanced features and functionalities:
GB WhatsApp Pro goes beyond the ordinary, offering enhanced customization, an extended range of emoticons, augmented privacy controls, and seamless integration of multimedia, ensuring a dynamic and engaging messaging encounter.
Differences between GB WhatsApp and GB WhatsApp Pro:
Dive into the distinctions between GB WhatsApp and its Pro variant. Discover how GB WhatsApp Pro amplifies messaging capabilities, catering to those who seek unparalleled personalization and innovation in their digital interactions.
As the allure of GB WhatsApp beckons, it's imperative to weigh its benefits against potential drawbacks and take precautions to ensure a secure messaging experience.
A. Drawbacks of using GB WhatsApp:
While GB WhatsApp offers enticing features, its modified nature raises concerns. It operates outside the official WhatsApp ecosystem, making it susceptible to security vulnerabilities and compatibility issues. Users might risk data breaches, unauthorized access, or even bans from the official WhatsApp service.
B. Tips for minimizing potential risks:
Source Reliability: Download GB WhatsApp only from reputable sources to mitigate the risk of malware or unauthorized modifications.
Regular Updates: Stay vigilant for updates from trusted sources to ensure you have the latest version with security patches.
Backup Chats: Regularly back up your chats and media to safeguard your data in case of unexpected issues.
Use Security Apps: Consider utilizing security applications like MoniMaster for WhatsApp to monitor activities, detect potential risks, and protect your messaging experience.
Use MoniMaster for WhatsApp to Protect Kids When Using GB WhatsApp
MoniMaster for WhatsApp stands as a comprehensive solution, empowering users with a suite of features that provide insights and control over their WhatsApp activities.
Message Monitoring:
 Gain a comprehensive overview of sent and received messages, including text, multimedia, and timestamps, ensuring you stay informed about your communication patterns.
Media Tracking:
Monitor shared photos, videos, and documents, allowing you to keep track of media files exchanged within chats, helping you manage your media content effectively.
Call Log Insights:
 Access call duration, frequency, and contact details, enabling you to analyze your WhatsApp call history and maintain a record of your WhatsApp voice and video calls.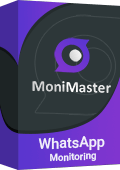 WhatsApp Contacts:
 Explore your contact list and review details about each contact, helping you manage your connections and interactions efficiently.
Activity Timeline:
 Witness a chronological timeline of WhatsApp usage, providing valuable insights into your messaging behavior and helping you understand your digital communication habits.
How to Use MoniMaster for WhatsApp?
Utilizing MoniMaster for WhatsApp is a straightforward process that empowers you to monitor and manage your WhatsApp activities effortlessly.
Step 1. Installation:
Download and install MoniMaster for WhatsApp from the official website, following the provided instructions.
Step 2. Account Setup:
Create an account on MoniMaster, ensuring you provide accurate information to establish a secure connection. Connect the target device (the one you wish to monitor) to your MoniMaster account following the setup guide provided.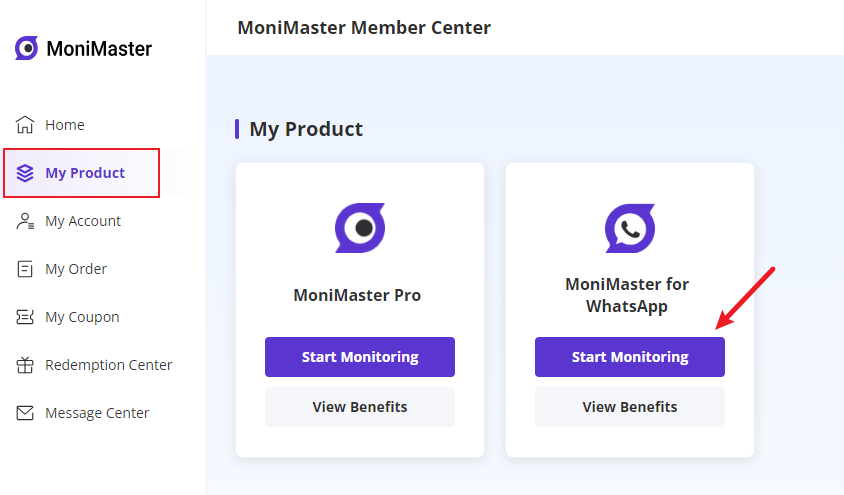 Step 3. Monitoring Activation:
Once the connection is established, MoniMaster will start collecting and organizing WhatsApp data from the target device.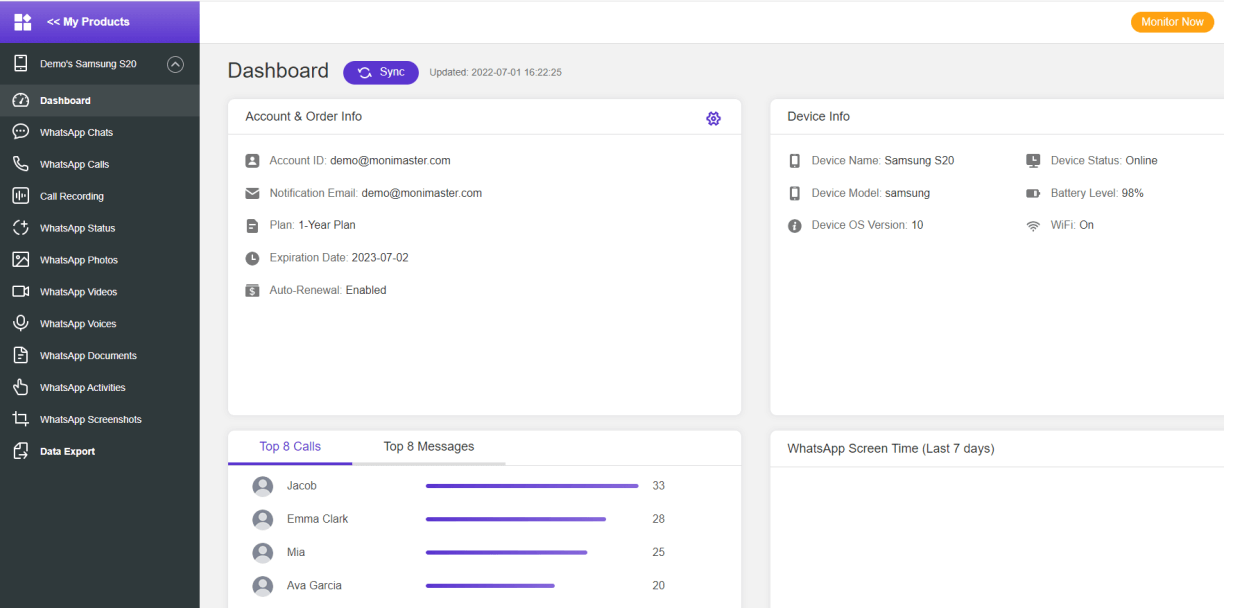 MoniMaster for WhatsApp empowers you with a deeper understanding of your WhatsApp interactions and assists in maintaining a secure and organized messaging experience. By following these steps, you unlock the potential to manage your digital communication in a more informed and efficient manner.
FAQs GB WhatsApp
Question:
1. Is GB WhatsApp data leaked?
While data leaks are a concern with any digital platform, GB WhatsApp's safety largely depends on the source of download and the version used. It's crucial to obtain GB WhatsApp from reputable sources and regularly update to minimize potential risks.
Question:
2. Can someone with WhatsApp GB see hidden status?
GB WhatsApp's enhanced features may allow users to view hidden statuses, potentially compromising privacy settings. However, it's important to note that using such features could violate the intended privacy boundaries of the official WhatsApp platform.
Question:
3. Can you get banned for using GB WhatsApp Pro?
Yes, using GB WhatsApp can lead to a ban from the official WhatsApp service. Since GB WhatsApp operates outside of WhatsApp's official guidelines, its usage violates WhatsApp's Terms of Service. Users risk losing access to their accounts and data due to this violation.
Conclusion
In the dynamic landscape of messaging apps, GB WhatsApp emerges as a captivating contender, offering a host of features beyond the standard. While its allure is undeniable, users must navigate potential pitfalls like data leaks and security concerns. MoniMaster for WhatsApp stands as a safeguard, providing a suite of tools to monitor and manage WhatsApp activities securely. Elevate your messaging experience with MoniMaster, ensuring personalized communication without compromising on privacy and safety.