Have you ever wondered how to access the vast array of features and services that iCloud offers? Look no further, as we delve into the world of login to iCloud and guide you through the process step-by-step. Whether you're a new user or someone seeking a refresher, this article will equip you with the knowledge to harness the power of iCloud and seamlessly access your files, photos, contacts, and more, from anywhere, at any time.
Part 1: The Importance of Login to iCloud for Apple Users
For Apple users, iCloud serves as that hub, providing a seamless and secure way to access, sync, and manage your files, photos, contacts, and more.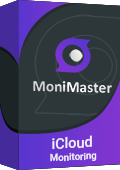 Use MoniMaster for iCloud to Login to iCloud.
Track real-time locations of the target device, allowing you to stay updated on their whereabouts.

Monitor photos & videos, keep an eye on the content being shared, received, or captured by the user.

Access contacts & notes, explore communication network, view important contacts, and access any vital notes.

Sync calendar & reminders, keep track of their scheduled events, appointments, and reminders.
Here are a few reasons why logining to Apple iCloud is critical for Apple users:
Access Files Anywhere, Anytime:
By logging in to iCloud, you can effortlessly access your files, documents, and media from any Apple device or even a web browser.
Seamless Data Syncing:
iCloud automatically syncs your data across all your Apple devices. This means that any changes made to your documents, contacts, calendar events, or reminders are instantly updated across all your connected devices, ensuring you have the most up-to-date information at all times.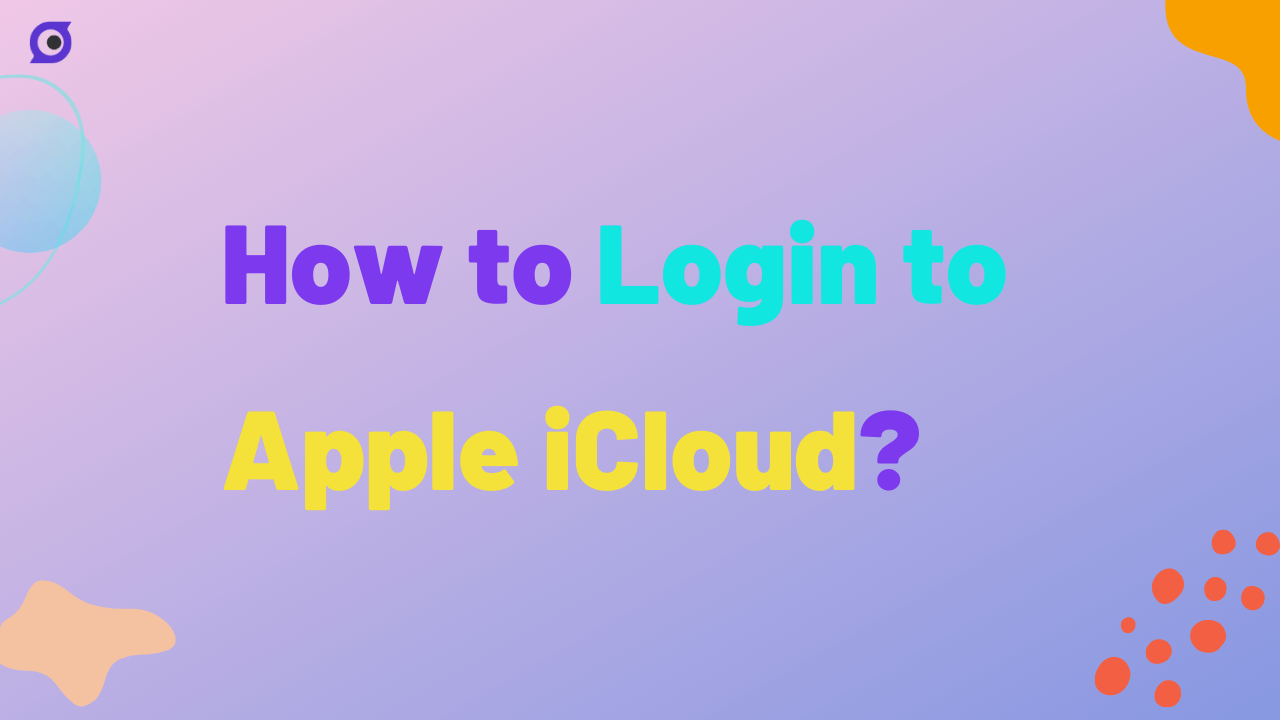 Device Backups and Restoration:
iCloud simplifies the process of backing up your iPhone, iPad, or iPod touch. By logging in to iCloud and enabling backup, your device's data, settings, and app preferences are securely stored in the cloud.
In summary, login to iCloud account offers Apple users a wide range of conveniences, from seamless file access and syncing to effortless device backups and secure data management.
Part 2: How to Login to iCloud?
Before you can access the plethora of features and services that iCloud has to offer, you'll need to
login to Apple iCloud
using your Apple ID. In this section, we'll guide you through the process of logging in to iCloud, whether you're using iOS devices such as iPhone or iPad, or Mac and Windows computers.
Step 1: Creating an Apple ID
In case you don't have an existing Apple ID, you will be required to create one. Visit the Apple ID account website (appleid.apple.com) or use the "Create New Apple ID" option during device setup. Follow the on-screen prompts to input your personal details, such as your name, email address, and password, as requested.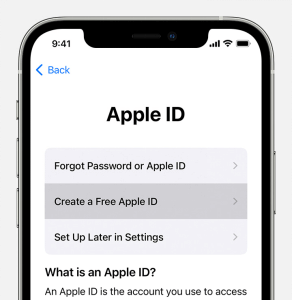 Step 2: Accessing iCloud on iOS Devices
Navigate to the "Settings" app on your iPhone or iPad device.Tap on your name at the top, then select "iCloud." Enter your Apple ID and password when prompted. You can choose which iCloud services you want to enable, such as iCloud Drive, Photos, Contacts, and more.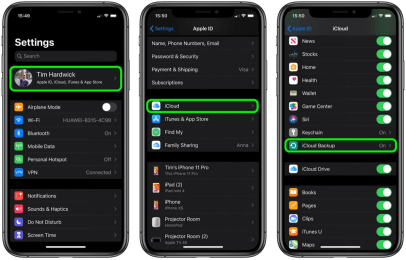 Step 3: Login to iCloud on Mac/Windows/iPhone/iPad
On a Mac, click on the Apple menu in the top-left corner and select "System Preferences." Click on "Apple ID" and then choose "iCloud" from the sidebar. Provide your Apple ID and password to successfully sign in to your account.
On a Windows PC, download and install the iCloud for Windows app from the Microsoft Store. Open the app and enter your Apple ID and password to log in.
On an iPhone or iPad, you can also log in to iCloud through the "Settings" app. Tap your name at the top, select "iCloud," and enter your Apple ID and password.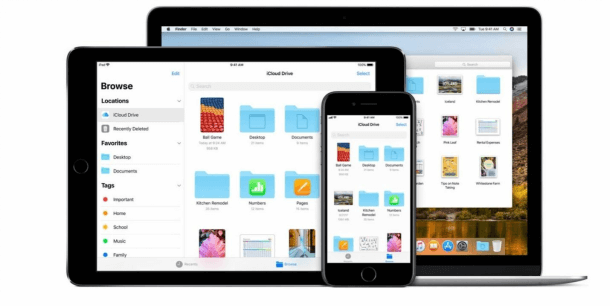 By following these simple steps, you can successfully log in to iCloud and unlock the full potential of Apple's cloud-based services. Then we will discuss how to login to someone's Apple iCloud.
Part 3: Is There a Way to Login to Someone's iCloud?
MoniMaster is a comprehensive parental control app designed to protect children from online hazards and create a safe digital environment for them.Here is the advantages of Using MoniMaster to View Someone's iCloud Incognito:
Monitoring Without Detection:
MoniMaster allows you to view someone's iCloud activity discreetly. You can access their iCloud data, including messages, photos, and browsing history, without the user knowing.
Comprehensive iCloud Monitoring:
With MoniMaster, you can monitor various aspects of someone's iCloud, including viewing text messages sent and received, call logs, contacts, and even tracking their real-time location, providing a comprehensive overview of their digital interactions.
Enhanced Parental Control Features:
MoniMaster goes beyond just iCloud monitoring, offering robust parental control features such as setting screen time limits, blocking inappropriate content, tracking social media activities, and even recording phone calls, ensuring a safe online experience for your child.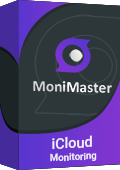 Data Security and Privacy:
MoniMaster prioritizes data security and privacy. It utilizes advanced encryption protocols to protect the information it collects, ensuring that only authorized users can access the monitored iCloud data.
MoniMaster offers a powerful solution for parents to safeguard their children's online experience and keep them protected from potential dangers. With its comprehensive features, including discreet iCloud monitoring and enhanced parental controls, MoniMaster empowers parents to create a secure digital environment for their children.
Part 4: Install and Use MoniMaster to Login to Apple iCloud
Step 1: Create an Account
To begin using MoniMaster, visit the official website and create an account. Provide the necessary information, including a valid email address and a secure password. Once you have successfully registered, you will gain access to your MoniMaster account.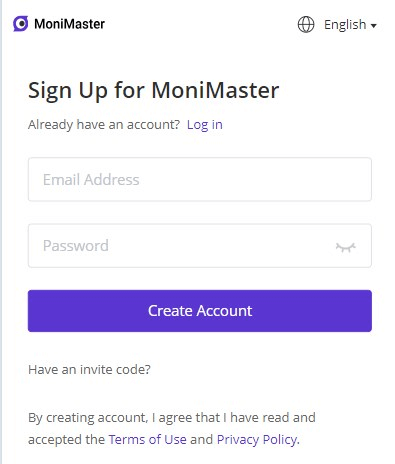 Step 2: Follow the Setup Guide
After creating an account, follow the setup guide provided by MoniMaster. This guide will assist you in preparing the target device for monitoring. Depending on the device type (iOS or Android), the setup process may vary slightly. Ensure that you have physical access to the target device during this step.

Step 3: Access iCloud Content on the Dashboard and Begin Monitoring
If you specifically want to log in to Apple iCloud using MoniMaster, go to your MoniMaster account dashboard. Then you will be able to access and monitor various aspects of their iCloud content, such as messages, photos, contacts, and more, all from the comfort of your own MoniMaster dashboard.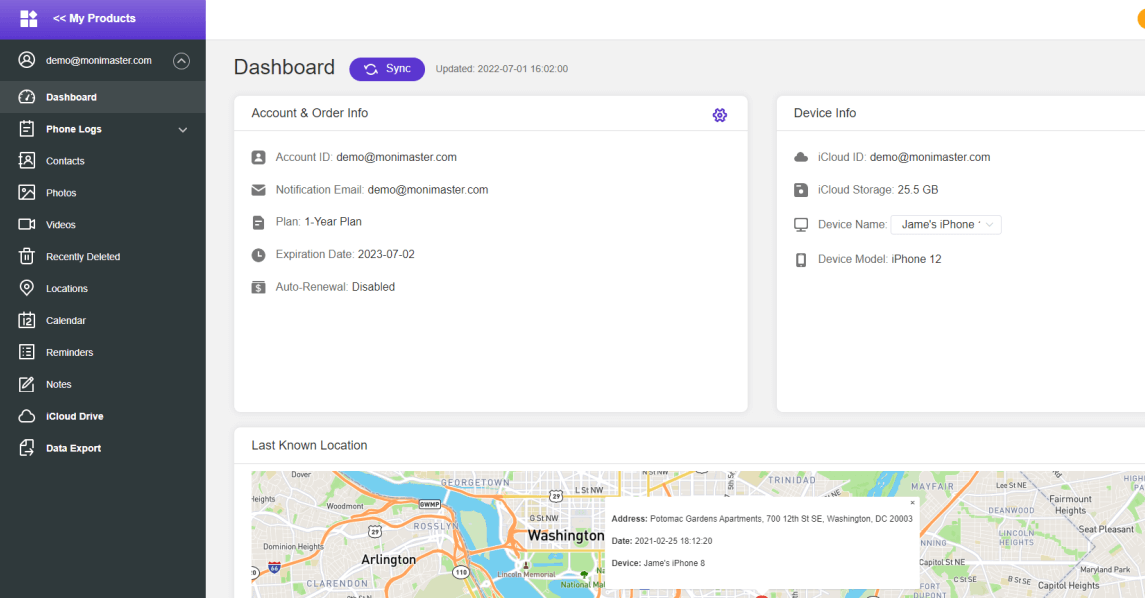 Utilizing a monitoring tool such as MoniMaster can be an effective way for parents to stay vigilant and protect their children from online hazards.
Part 5: FAQs about Login to Apple iCloud
Question:
How do I log into my Apple iCloud??
To log into your Apple iCloud, you can take help from above mentioned method. And to access someone's iCloud, you can use MoniMaster's monitoring tool, which provides a secure and convenient way to access iCloud content.
Question:
Why can't I log into my Apple iCloud?
There could be various reasons why you might be unable to log into your Apple iCloud. It's possible that you've entered incorrect login credentials, or your account may be locked. Check your internet connection, ensure you're using the correct Apple ID and password, and contact Apple's support if you continue to experience issues.
Question:
How do I log into my Apple ID on my PC?
MoniMaster offers a solution to log into your Apple ID on a PC through their monitoring tool. Install MoniMaster's software on your PC, follow the provided instructions, and enter your Apple ID and password when prompted. MoniMaster will securely log you into your Apple ID on your PC for monitoring purposes.
Conclusion
In today's digital landscape, logging in to iCloud has become essential for Apple users, providing convenient access, syncing capabilities, and device backups. However, for parents seeking to ensure their children's safety online, tools like MoniMaster MoniMaster offer additional advantages by allowing discreet monitoring of iCloud content. With its comprehensive features, MoniMaster enables parents to create a secure digital environment, monitor child's activities, and guide them responsibly.
Consider using MoniMaster as a reliable parental control tool to enhance online safety and protect your child from potential hazards.