Ever wondered how to access iCloud? In today's digital age, cloud storage has become an integral part of our lives, providing a convenient and secure way to store and access our important files, documents, photos, and more. Whether you're a new Apple user or simply want to explore the potential of iCloud, this guide will walk you through the steps to access iCloud drive.
Part 1: What is iCloud Drive?
iCloud Drive is Apple's cloud-based file storage and synchronization service that enables users to store and access their files across multiple devices. It seamlessly integrates with Apple devices, including iPhones, iPads, Macs, and even Windows computers.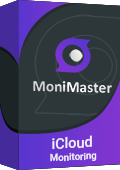 Use MoniMaster for iCloud to Access iCloud.
Track real-time locations of the target device, allowing you to stay updated on their whereabouts.

Monitor photos & videos, keep an eye on the content being shared, received, or captured by the user.

Access contacts & notes, explore communication network, view important contacts, and access any vital notes.

Sync calendar & reminders, keep track of their scheduled events, appointments, and reminders.
Here are some key features and benefits of iCloud Drive:
Cross-Device Synchronization:
iCloud Drive ensures that your files are available on all your Apple devices, keeping them up to date and easily accessible wherever you are.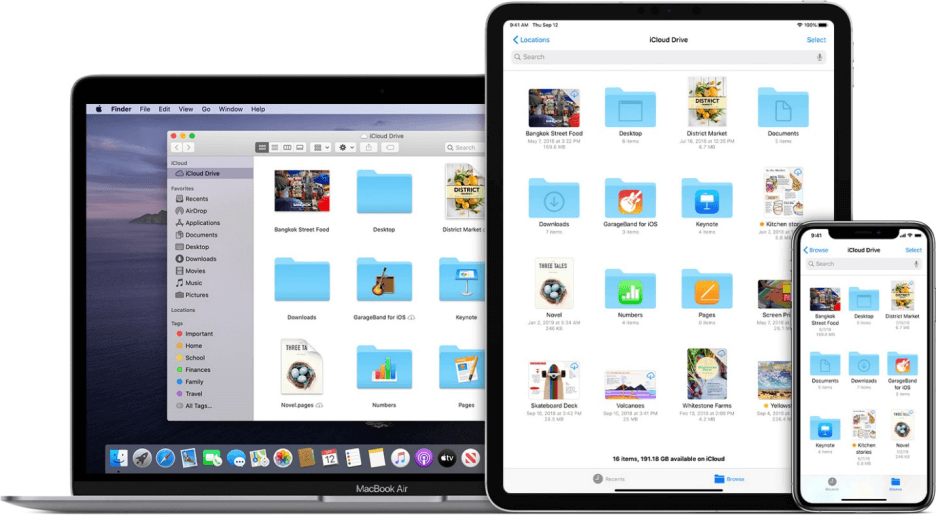 Seamless Integration:
Since iCloud Drive is built into Apple's ecosystem, it effortlessly integrates with native Apple apps like Pages, Numbers, Keynote, and more, allowing for a seamless workflow.
File Compatibility:
iCloud Drive supports a wide range of file types, making it versatile for storing and accessing different types of content, including the ability to view text messages sent and received .
Security and Privacy:
Apple takes data security and privacy seriously; employing robust encryption methods to protect your files and ensure they remain private.
By harnessing the power of iCloud Drive, you can enjoy the convenience of having your files accessible across your Apple devices. Next, we will discuss how to setup iCloud to make it completely useful.
Part 2: How to Set Up iCloud Drive?
Setting up iCloud Drive is a straightforward process that ensures your files are seamlessly synchronized across your Apple devices. Here is how:
Sign in to your Apple ID: On iOS/iPadOS, navigate to "Settings," tap on your name or iCloud. On macOS, go to "System Preferences" and select "iCloud" or "Apple ID." Sign in with your Apple ID credentials.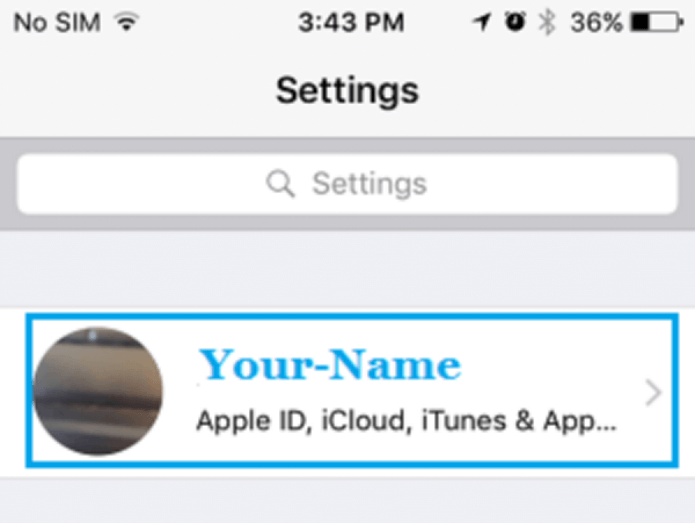 Enable iCloud Drive: Within the same menu, locate and tap on "iCloud" or "iCloud Drive." Toggle the switch to enable iCloud Drive. This will activate the service on your device.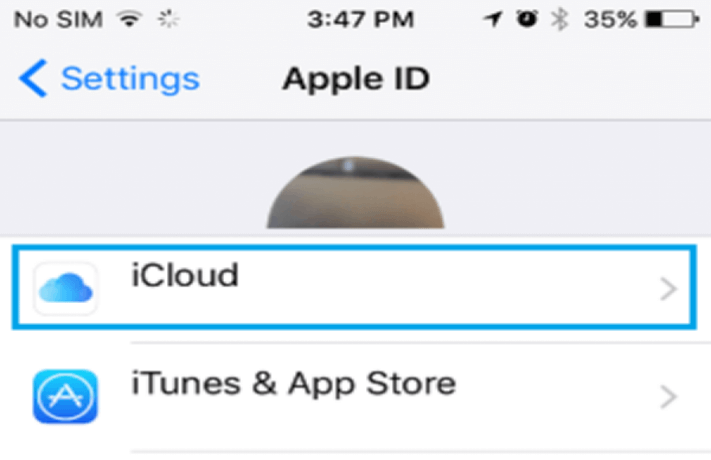 Choose what to sync: Customize your iCloud Drive settings by selecting the types of files and apps you want to sync. You can toggle specific apps or file types on or off, depending on your preferences.
By following these steps, you'll have iCloud Drive up and running, allowing you to seamlessly store and access your files across your Apple devices.
Part 3: How to Access Others' iCloud Drive Without Them Knowing?
There may be certain circumstances where accessing someone else's iCloud Drive without them knowing, such as a child's, becomes necessary for parental control purposes. Here are some reasons why accessing others' iCloud Drive may be required:
Tracking Location:
By accessing iCloud Drive, parents can keep track of their child's location, providing peace of mind and ensuring their safety.
Preventing Cyberbullying:
By accessing iCloud Drive, parents can identify signs of cyberbullying, monitor conversations, and take necessary actions to protect their child from such harmful experiences.
Here is how to access iCloud:
Parental Control Apps:
Utilize parental control apps that are designed to help you monitor and manage your children's online activities, including features such as setting parents controls to track app usage, set time limits, and filter content.
Family Sharing:
Through Family Sharing, authorized members can access someone else's iCloud Drive, enabling seamless collaboration and file sharing. It promotes convenience and efficiency as important files can be easily accessed and shared within the family network, fostering a cohesive and productive digital environment.
Next, we will discuss the about the best app to access iCloud without them knowing.
Part 4: Advantages of Using MoniMaster to Access iCloud
MoniMaster is a leading parental control app designed to provide comprehensive monitoring and protection. With remote phone access through iCloud, MoniMaster enables parents to keep a watchful eye on their children's online interactions, set limits, and enforce responsible internet usage.
Track Real-time Locations:
By using MoniMaster to login to someone's iCloud, you gain the ability to track a cell phone location, providing you with accurate and up-to-date information about their whereabouts for enhanced monitoring and safety.
Monitor Photos & Videos:
Accessing someone's iCloud through MoniMaster allows you to monitor iCloud photos and videos, stored in their account. Gain insights into their multimedia activities and the content they share or capture.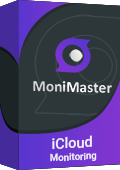 Access Contacts & Notes:
With MoniMaster, you can conveniently access the contacts and notes stored in someone's iCloud, providing you with valuable information about their communication network and important notes they have made.
Sync Calendar & Reminders:
By logging into someone's iCloud using MoniMaster, you can synchronize their calendar and reminders, giving you visibility into their scheduled events and reminders, allowing you to stay informed about their plans and activities.
By accessing iCloud content, MoniMaster enables parents to monitor and safeguard their children's online activities effectively.
Part 5: Install and Use MoniMaster for Accessing to iCloud
To begin accessing iCloud content through MoniMaster and ensuring your child's online safety, here is how to access iCloud photos on iPhone using MoniMaster:
Step 1: Create an Account:
Visit the official MoniMaster website and create a new account by providing the required information. Choose a strong password to secure your account.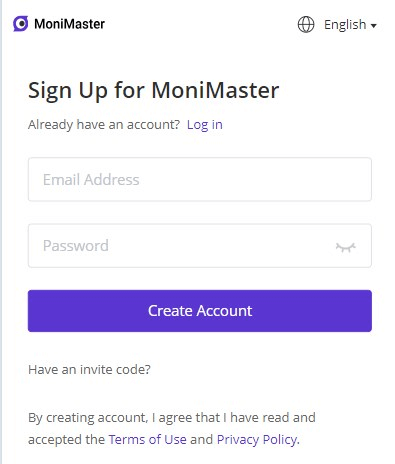 Step 2: Follow the Setup Guide:
After creating your account, you will be guided through the setup process. Install the MoniMaster app on the target device, whether it's an iPhone or iPad.

Step 3: Access iCloud Content on the Dashboard and Begin Monitoring:
Once the setup is complete, log in to your MoniMaster account on your own device. From the dashboard, navigate to the section that allows you to monitor iCloud content.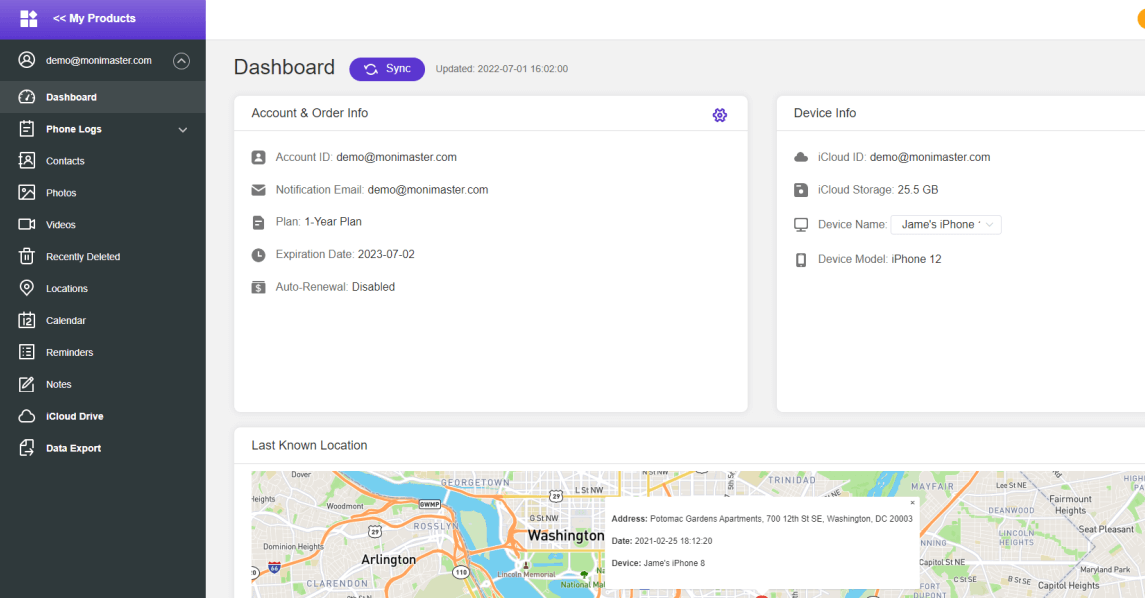 By following these three steps, you can install and use MoniMaster to access iCloud and proactively ensure your child's online safety.
Part 6: FAQs about iCloud Drive
Question:
1. What's the difference between iCloud and iCloud Drive?
iCloud is a cloud storage and syncing service that encompasses various features, including iCloud Drive. iCloud Drive specifically refers to the file storage and organization component of iCloud.
In other words, iCloud is the broader umbrella service, while iCloud Drive is a specific feature within iCloud that deals with file storage and management.
Question:
2. Can I see my iCloud Drive on my iPhone?
Yes, you can access your iCloud Drive on your iPhone. Simply go to the Files app on your iPhone, tap "Browse," and you'll find your iCloud Drive listed there. Tap on it to view and manage your files stored in iCloud Drive.
Question:
3. Is iCloud Drive a backup?
While iCloud Drive does provide some backup functionality by syncing and storing your files in the cloud, it is primarily designed for file storage and synchronization. For comprehensive device backup, consider using iCloud Backup or other backup solutions like MoniMaster.
Conclusion
In conclusion, iCloud Drive is a powerful tool for file storage and access across Apple devices. However, for parents seeking comprehensive monitoring and protection of their children's online activities, MoniMaster emerges as an excellent solution. With its advanced features and intuitive interface, MoniMaster empowers parents to ensure their children's online safety while respecting privacy and fostering open communication.