Have you ever received a text message that seemed too good to be true? Maybe it was an unbelievable discount or a supposed celebrity reaching out to you.
While it's always exciting to receive unexpected messages, it's important to be vigilant and make sure they're not fake. In this article, we'll teach you how to identify and deal with iMessage fake text on your iPhone.
How to Identify Fake iMessage?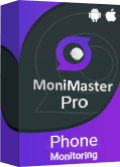 Use MoniMaster for iOS to Protect Kids From Fake Text Message On iPhone.
Check all incoming and outgoing calls & SMS

Spy on social media apps like WhatsApp, Instagram, Snapchat, Facebook, Viber, WeChat and more

Track cell phone location in real time and view location history

Remotely access the files on the target phone, like contacts, photos, call logs, etc.
There are several aspects you can consider when trying to identify a fake iMessage:
Suspicious sender: If you receive an iMessage from an unknown or suspicious sender, it may be a fake. Be especially wary of messages that claim to be from a government agency, bank, or other well-known organization.
Unbelievable content: If the content of the iMessage seems too good to be true, it may be a fake. Be cautious of messages that promise free money, gifts, or other rewards in exchange for personal information or clicking on a link.
Incorrect formatting: Fake iMessages may contain formatting errors or inconsistencies, such as mismatched fonts or mismatched sender and receiver names. Pay attention to these details, as they may be signs of a fake message.
Remember, it's always better to be safe than sorry. If you're unsure about the authenticity of an iMessage, it's best to delete it, see iMessages or verify its authenticity before taking any action.
How to Deal with iMessage Fake Text?
If you suspect that you've received a fake iMessage, here are three steps you can take to deal with it:
Don't click any links or provide any personal information: If the iMessage contains a link, do not click on it. Scammers often use fake iMessages to try and trick people into giving away sensitive information or downloading malware.
Forward the iMessage to your carrier or Apple: If you're concerned about a potentially fake iMessage, you can forward it to your mobile carrier or Apple for review. They may be able to help you determine whether the message is legitimate or not.
Block the sender: If you're sure that the iMessage is fake, you can block the sender to prevent them from sending you any more messages. To block a sender in iMessage, go to the message conversation, tap the sender's name at the top of the screen, and then tap "Block this Caller."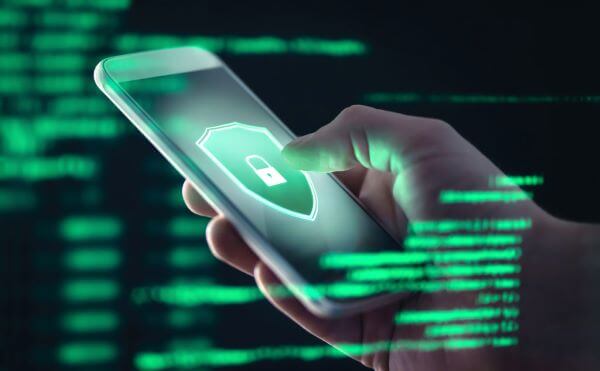 How to Make Fake Text Message iPhone?
There are several apps available that allow you to create and send fake text messages on your iPhone.
1. Second SMS
Second SMS is a tool that allows you to create and send fake text messages on your iPhone. Whether you want to play a prank on a friend or create a fake conversation for social media, this app has you covered.
Features:
(1.) Customizable sender and receiver: You can customize the sender and receiver of the fake text message to make it look like it's coming from anyone you want.
(2.) Realistic conversation threads: Second SMS allows you to create realistic conversation threads, complete with timestamps and read receipts.
(3.) Easy to use interface: The app has a user-friendly interface that makes it easy to create and send fake text messages.
With these features, Second SMS is a powerful tool for creating and sending fake text messages on your iPhone. Just remember to use it responsibly and not to deceive or harm others with your fake messages.
2. TextingStory Chat Story Maker
This specific spoof messaging app serves as a conversation simulator, allowing you to craft plausible fake text messages. The developers of this app have one goal in mind: making you and your loved ones laugh. The app's "share screen" function allows you to easily email screenshots to your intended victims.
Features:
A tool that lets you simulate text messages
Create a video of your fake text conversation.
Quickly and easily share and distribute fake interactions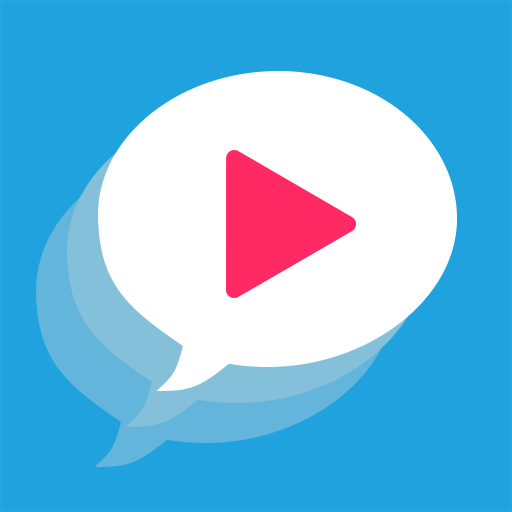 3. Fake B.T.S Text And Call
A fake chat room allows you to chat with fictitious members and receive responses from them. Pick from available dialogue options to advance the story in a variety of directions. Call each member individually to hear what they have to say.
Features:
Instantaneous updates and alerts
Availability of Incoming and Outgoing Calls for Members
Members can share media files
How to Protect Kids From Fake Text Message On iPhone?
MoniMaster for iOS is a parental control app that can help you protect your kids from fake text messages on their iPhone.
Here's what MoniMaster for iOS can do:
Monitor text messages:
MoniMaster for iOS can monitor child text messages on iPhone, including iMessages and SMS messages. You'll be able to see the content of the messages, as well as the sender and receiver. This can help you identify any fake or suspicious messages that your child may receive.
Block unwanted messages:
If you find a fake or unwanted text message, you can use MoniMaster for iOS to block the sender. This will prevent them from sending any more messages to your child's phone.
Check Incoming And Outgoing Calls
With MoniMaster for iOS, you can rest easy knowing that your call logs are safe and secure. It uses the latest encryption technology to keep all of your data private.  With its advanced features and unbeatable security measures, monitoring iPhone call history has never been easier with MoniMaster!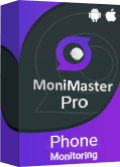 View Browsing History:
View all the Safari searching histories and bookmarks to discover what the target person is browsing online.
Monitor social media activity:
MoniMaster for iOS can monitor your child's activity on popular social media apps, including Facebook, Instagram, and TikTok. You'll be able to see the posts they make, the comments they leave, and the messages they send and receive.
How to Use MoniMaster for iOS?
Step 1. Sign up
Sign up and purchase a subscription plan through the MoniMaster website. This will give you access to the app and its features.
Step 2. Download MoniMaster and install:
Download and install the MoniMaster app onto the iPhone you want to monitor. This can be done through the MoniMaster website or the App Store.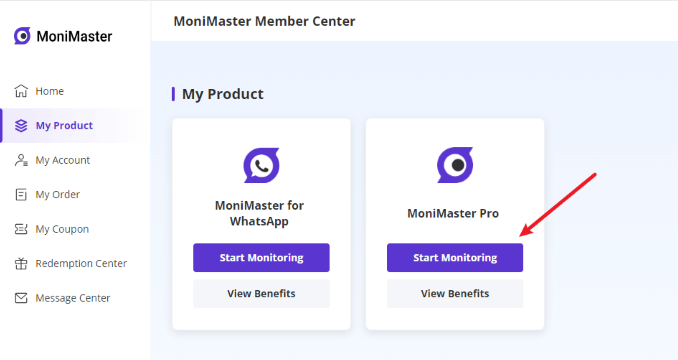 Step 3. Start monitoring:
Once the app is installed, log in to your MoniMaster account and select the device you want to monitor.
From there, you can use the app to track and monitor activities such as text messages, phone calls, location, and social media activity. You can also use features like remote control and alerts to further monitor the device as needed.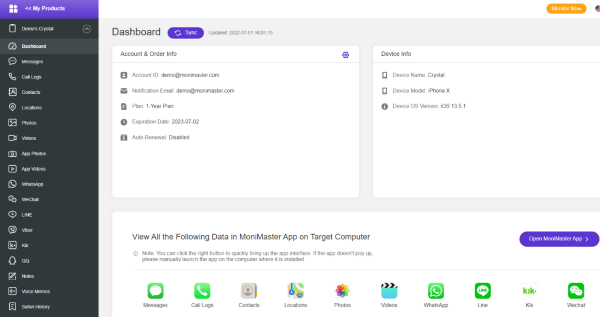 FAQs About Fake iMessage
Can you send a fake location on iMessage?
Neither iOS nor Android have a dedicated "fake GPS location" feature, and few applications provide a straightforward means of masking your true location.
How do you send a text to yourself?
It is just as simple to send a text message to yourself as it is to a buddy. To send a message to yourself, just start a new, empty message and include your number in the "To:" field.
Can an iPhone send a text by itself?
Unfortunately, there is no way for an iPhone to send a text message without human intervention.
Conclusion
In this article, we provided an overview of fake text messages on the iPhone and discussed how to identify and deal with them. Finally, we discussed how MoniMaster for iOS, a parental control app, can help protect kids from fake text messages on their iPhone. MoniMaster for iOS can monitor text messages, block unwanted messages, set screen time limits, filter inappropriate content, and monitor social media activity.