Question:
Can telegram be hacked?
Yes, it is possible for Telegram to be hacked. How to hack telegram accounts is a source of fun and excitement to many hackers. If you have got some time and you want to learn the basics of telegram hacking then this tutorial is a good way to do it. You don't need to know a whole lot to understand it, and you can always learn more later.
Why to Hack Telegram?
There are so many reasons to hack someone's Telegram account. But we are going to discuss three of the main reasons:
You want to view Telegram message sent and received and you don't care about getting caught.


You want to delete all the old messages.


You want to protect your kids since there are telegram porn here, you need to restrict porn to your kid.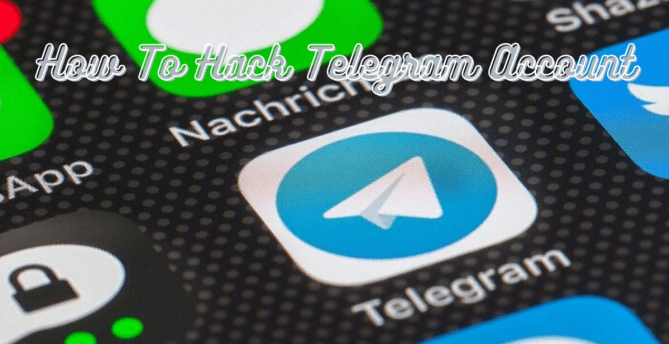 We are going to show you how to hack someone's account without sending them the message from the same account. You will see how to do it by following this tutorial.
How to Hack Telegram Accounts?
Method 1: Hack A Telegram Account By MoniMaster
You can easily hack telegram account by using MoniMaster application. You can access the Telegram Web Interface through the Web Browser, so all you need to do is enter the malicious link,which is the best way to hack telegram account without code free.
5 Hacking Telegram Features
It capture screenshots of Telegram.
With MoniMaster, you can capture screenshots of the target device and social media at any time, including Instagram, without the user knowing. This allows you to see what they are currently doing on your monitoring dashboard.
You can easily track your contacts.
You will be able to see all the activity of your contacts on Telegram, such as the conversations they have, even the links and files they have received. You can use this feature to keep an eye on their activities, like find someones location on Facebook, track a cell phone location and their interests.
It saves all your activity.
This is the most useful feature that makes you hack your targeted account faster. If you set up that feature and you spend more time in Telegram, then the more your account will get hacked.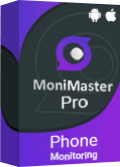 It stores encrypted data.
This is the best feature that you can use to hack Telegram account. Once you set it, then everything you send or receive from Telegram will be available in the cloud. That means that anybody will be able to get all your information.
It sets a timer to download the old data.
This is one of the most dangerous and easy features. Telegram deletes all the messages on the Telegram mobile device. You will be able to see the unopened chats, but the new messages will not be available on your Telegram mobile device.
How to Hack Telegram Account by MinoMaster?
The steps for backup telegram remotely are as follows:

Step 1. Create an Account and Choose a Plan.
Before using Monimaster you will have to create your account. Once you signup, purchase the plan of your choice. To sign up an account, you will need an authentic email.
Step 2. Install the MoniMaster app on the target phone.
Once you have created an account and purchased the plan, the next step is to download Monimaster and install it on the target device. You will be sent to the "My Products" page to complete the procedure. Follow the "Setup Guide" to complete the configuration. To set up the application, read the instructions carefully to understand how to download and install it.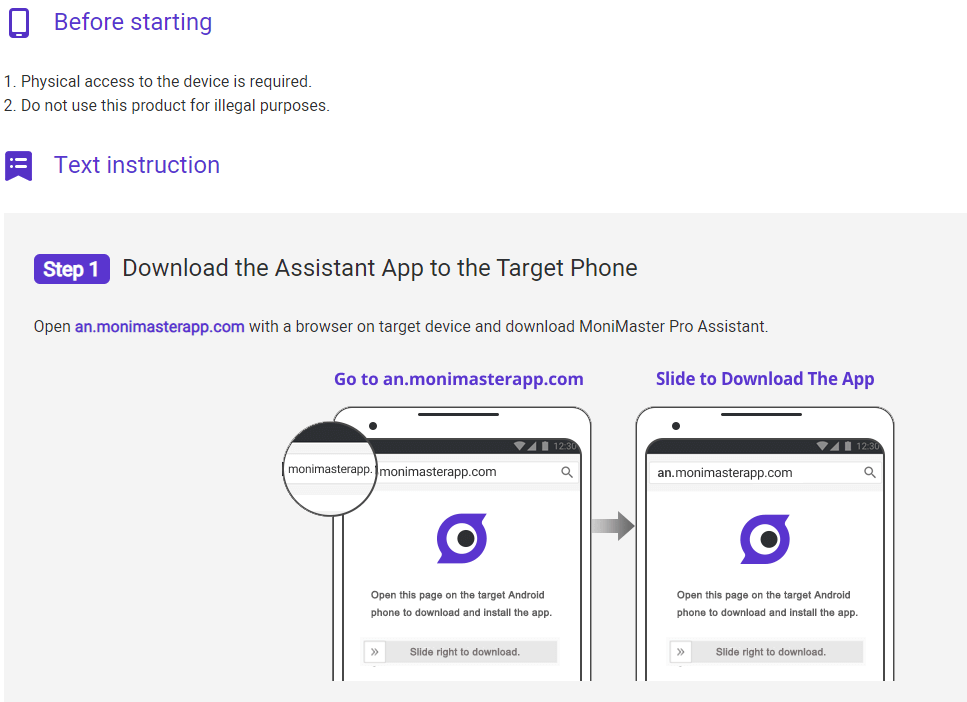 Step 3. Start Monitoring.
Verify Setup on the bottom of the set-up guide page. You are done. Now hack telegram of the target device on Dashboard. If you want to generate a report you can use the "Export Button" to save the report on your computer.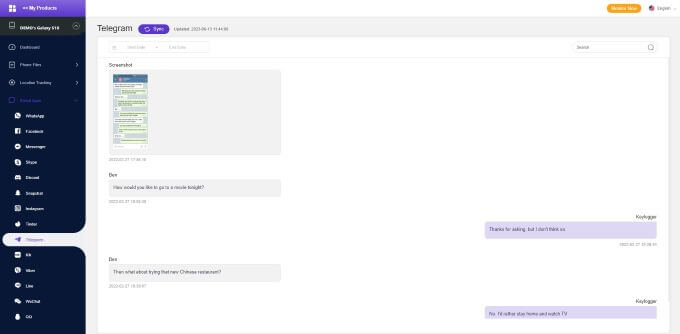 The MoniMaster app is the same as the iOS monitoring application. So, all you need to do is download the Android app on your Android smartphone and install it, from which you will be able to access the targeted Telegram account and keep it up telegram game hack.
What Else can MoniMaster Do?
We are going to discuss the five other features of MoniMaster:
Stealth Mode
MoniMaster's stealth mode enables you to operate covertly without arousing any suspicion. The application operates invisibly on the target device, rendering it almost impossible to detect. This feature allows you to access Telegram account in secret, without notifying the user.
Easy one-click deployment
MoniMaster allows you to easily deploy the monitoring app using few clicks. This one-tap deployment can save time for you if you have just one device that you want to monitor.
Multiple monitoring panels
You can configure multiple monitors for MoniMaster. You can create multiple monitors for MoniMaster. Different monitor for different services. You can manage the monitors like the same way you manage a PC. You can run multiple monitors on the same computer.
Step 1. Open the iOS app on your iDevice. Tap on "File Manager" and then on "iCloud Backup" on the list. A pop-up will appear asking if you want to restore it. Tap "Restore" to do so.
Step 2. After you have restored your backup on the iOS, then you can start to hack Telegram using the iCloud backup. Follow the steps below:
Wi-Fi Settings > iCloud > iCloud Backup > Backup from iCloud > Enable.
Limitations:
It is a commercial product. It can only access iCloud backup. You cannot use iCloud backup for other purposes (e.g., to open WhatsApp).
Other Tools to View Telegram Without Account
Spyier
Spyier is the best iPhone spy tool to steal images of what people on your Telegram channels are saying. It can copy all the chats of your target Telegram users, including text, images, videos, links, and even record incoming call. You can monitor and copy their messages.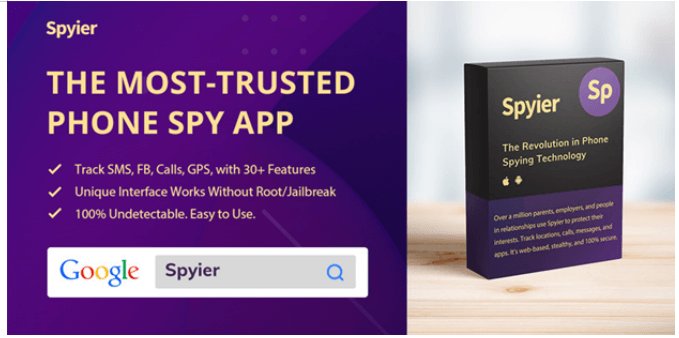 Rating: 3.5/5 .
Pros:
Remove images and videos from the chats


Control the uploaded and downloaded files
Cons:
You cannot take screenshots and videos


The client is limited in its options
IKeymonitor
IKeymonitor is an iPhone spy tool to hack Telegram. It can monitor, copy, or modify images, videos, or links in a chat. You can monitor, copy or modify images, videos, or links in a chat.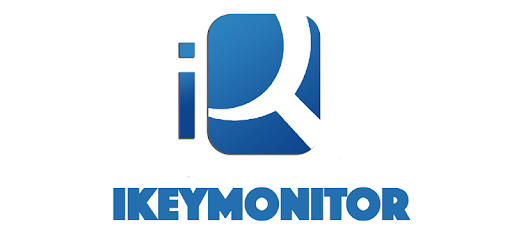 Rating: 4/5
Pros:
Cons:
Important Info and Warnings too.


It can be detected by the other user that is targeted.
TheTruthSpy App
The TruthSpy is a mobile spyware. Its goal is to take actions with the device you are using to record videos, pictures, contacts and conversations. It has different types of installations; you can do it on PC or android smartphone.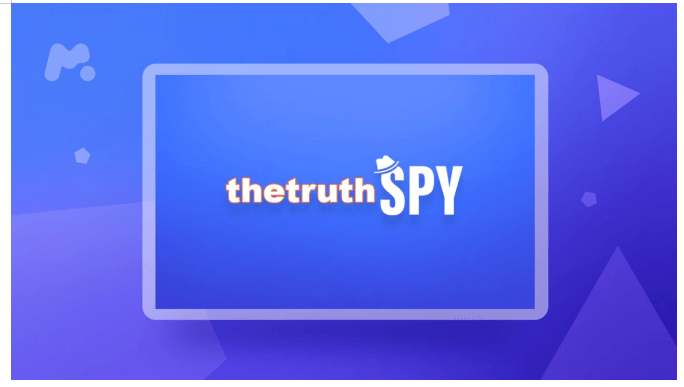 Rating: 3/5
Pros:
Quick installation


Decent looking UI
Cons:
It can collect a lot of personal data


Not always easy to remove
FAQs about Hacking Telegram
Yes. There are multiple tools to hack Telegram using plain text. Hacking Telegram is possible. It is also possible to use spies to infiltrate Telegram. With a setup like this, you can monitor and modify a Telegram user's information, and even GPS coordinates, IP address, contact lists, etc.
Can Telegram be traced by police?
Yes. Police can track a Telegram user using spyware. Telegram's profile can be seen by law enforcement through Skype. Police can get Skype user's information to open an investigation on them.
Is Telegram safe than WhatsApp?
As much as WhatsApp, it is dangerous. Telegram is a platform that is famous for the weak security. Many people use it as their only communication source, and they let their private chats and media contents on it easily accessible.
Conclusion
There are many free Telegram spy tools, but if you want a fast, simple and reliable way to hack your target's Telegram account without them even noticing, you should use the right tool. MoniMaster is the best of all. It is the quickest to install and the best at performing its functions.